The old adage insists, "Don't put off until tomorrow what you can do today." But does it apply to long-term care insurance?
Experts anticipate that the size of the massive Baby Boomer generation combined with the fact that people are living longer than ever adds up to a potential perfect storm when it comes to everything from senior healthcare to housing needs. Long-term care insurance is one solution which allows seniors to prepare for a future in which daily care might be needed, but is it worth it? Let's take a closer look at the issue of long-term care, along with highlighting the pros and cons involved with making this investment.
Related: Senior Care Financial Decisions Part 2: Reverse Mortgages and Senior Care Financial Decisions Part 3: Annuities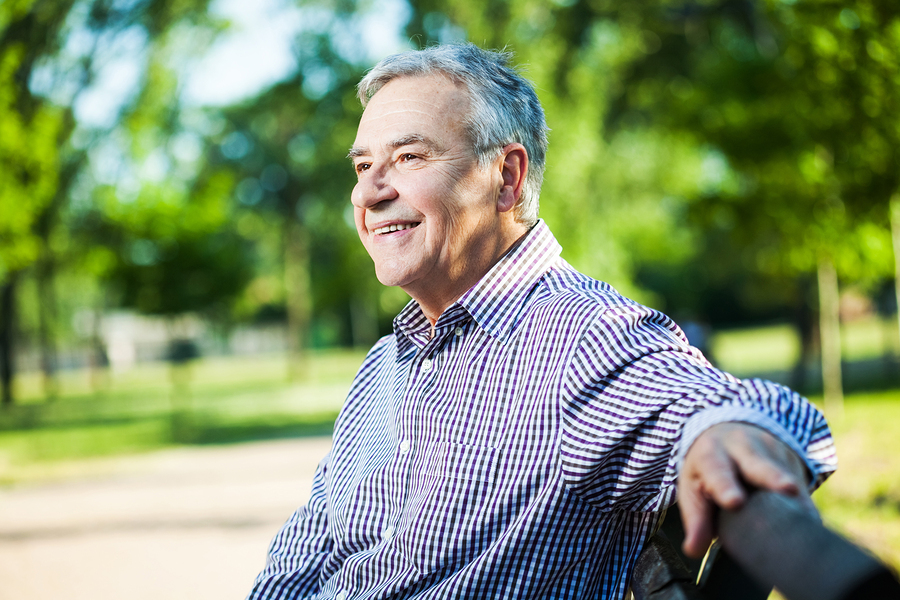 Even when the sun is shining, it's important to plan for rainy days.
The Basics of Long-Term Care Insurance
Long-term care refers to personal assistance needed over an extensive period of time. Typically, people with chronic illnesses, disabilities, and other health conditions rely on long-term care, which can include everything from help with daily hygiene activities to skilled care from medical professionals.
Employer-based health insurance plans do not typically cover long-term care. Nor does Medicare. To bridge the gap, many people purchase long-term care insurance to ensure that they'll have adequate help in the future if it becomes necessary. However, because it's impossible to predict what those needs will be, the decision to invest in long-term care insurance — let alone to sort through the various policy options — can be a tricky one. Not only that but the extent of long-term varies by the individual and can change over the years.
Related: Planning for Retirement? Don't make these mistakes
Is Long-Term Care Insurance Right For You?
What factors come into play when assessing whether long-term care is right for you? Policies cost considerably more for people who are older and/or living with chronic health conditions, so buying when you're still young and healthy can be a sound financial move.
Not only that, but premiums typically increase over time so the ongoing ability to pay this expense also needs to be evaluated. Depending on your income and assets and differs from state to state, you might also qualify for Medicaid which does cover nursing home care.
Lastly, if you have a strong support network comprised of people who are planning to help care for you should the need arise, your long-term care insurance needs may be lower.
There are also a number of more complex financial considerations involved with buying long-term care insurance, related to everything from savings and investments to taxes. A financial adviser or lawyer specializing in estate planning can help you gain a clearer picture from a money management perspective.
Pros and Cons of Long-Term Care
While thinking about it can be hard, planning for a future in which you might need long-term care is important for everyone. Why? Because nearly 70% of people aged 65 and older will need long-term care at some point in their lives, according to the U.S. Department of Health and Human Services. But what, specifically, are the pros and cons involved with the decision?
Pro: Long-term care insurance allows individuals to maintain their independence while reducing the burden of long-term care needs and costs on their family members.
Con: Long-term care insurance is not only initially expensive, but premiums may rise over time. Failure to keep up with the premiums may leave policy owners with no coverage despite their initial investment.
There are alternatives to long-term care insurance, including other financial arrangements, such as insurance policy riders for chronic illness and certain types of annuities which offer monthly payouts; pre-paying for care; community living; family care; and even "medical tourism" — a phenomenon which finds many Americans seeking out more affordable long-term care and assisted living options abroad.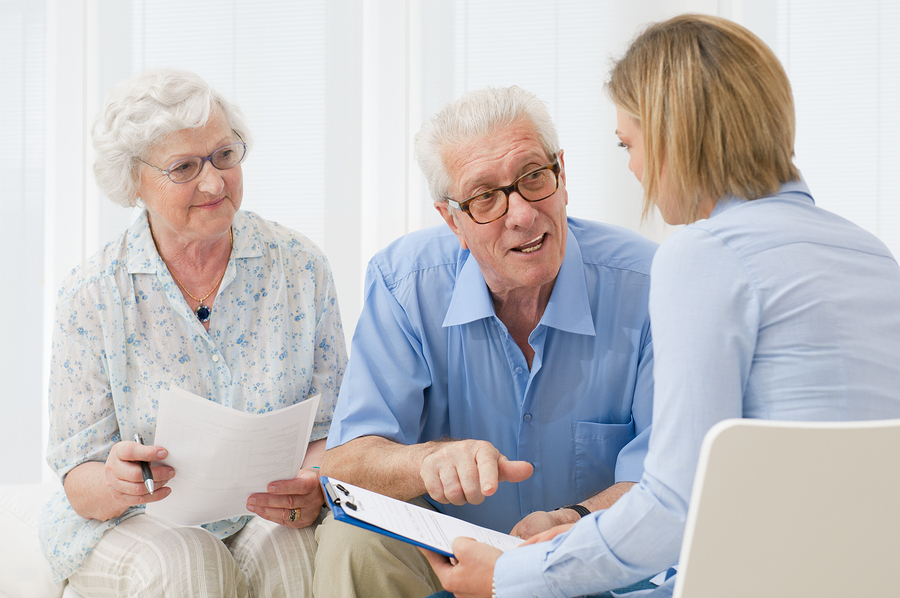 A financial advisor can be a vital partner in long-term care planning.
Ultimately, whether or not you decide long-term care is right for you, it's essential to have a plan in place, and to make sure family members are on the same page regarding their roles and responsibility. Additionally, seeking out legal and financial help for seniors can help you sort through the intricacies of long-term care planning in order to make the most beneficial arrangements for you and your family.