Casana Heart Seat: A Toilet Seat That Measures Vital Signs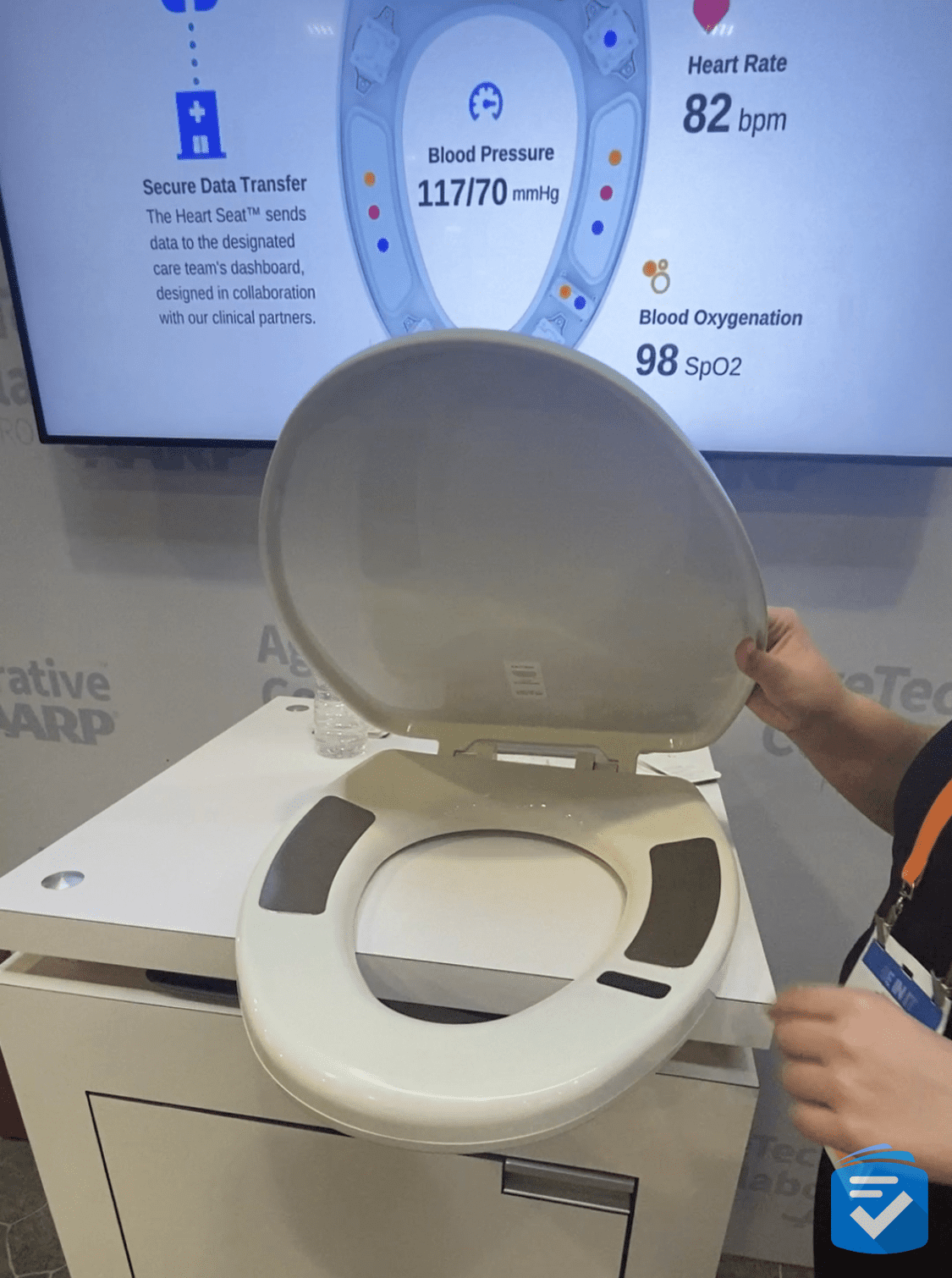 Casana Heart Seat: What You Should Know
The Casana Heart Seat uses a toilet seat designed to passively capture users' heart rate, blood pressure, and blood oxygen levels.
Through built-in Wi-Fi and LTE connections, the Heart Seat can transmit health data to both the user and their health-care providers.
Currently awaiting FDA approval, the Heart Seat will be available in the coming year.
Science and technology are always trying to make health care more convenient — especially for seniors. With the Heart Seat toilet seat from Casana Care, that frontier now extends to the bathroom. Designed for simple installation and use, Casana hopes the Heart Seat will become one of the least — if not the least — invasive home monitoring devices.
About the Company
Casana Care was founded in 2018 by Nicholas Conn, who developed the Heart Seat's technology while completing his PhD at the Rochester Institute of Technology in 2016. Casana's vision of providing accurate vital signs from home has brought together a board that includes engineers, scientists, clinicians, and businesspeople. Casana has raised millions of dollars in multiple funding rounds since its first seed round in 2019, including $14 million to bring the Heart Seat to market. The company is currently awaiting FDA approval to sell its products to consumers.
About the Product
It may look like a normal toilet seat, but the Heart Seat's purposefully simple design contains an electrocardiogram, ballistocardiogram, and photoplethysmogram, as well as an internal battery. These sophisticated machines work together to measure your heart rate, blood oxygen level, and blood pressure, keeping track of patterns and anomalies over time.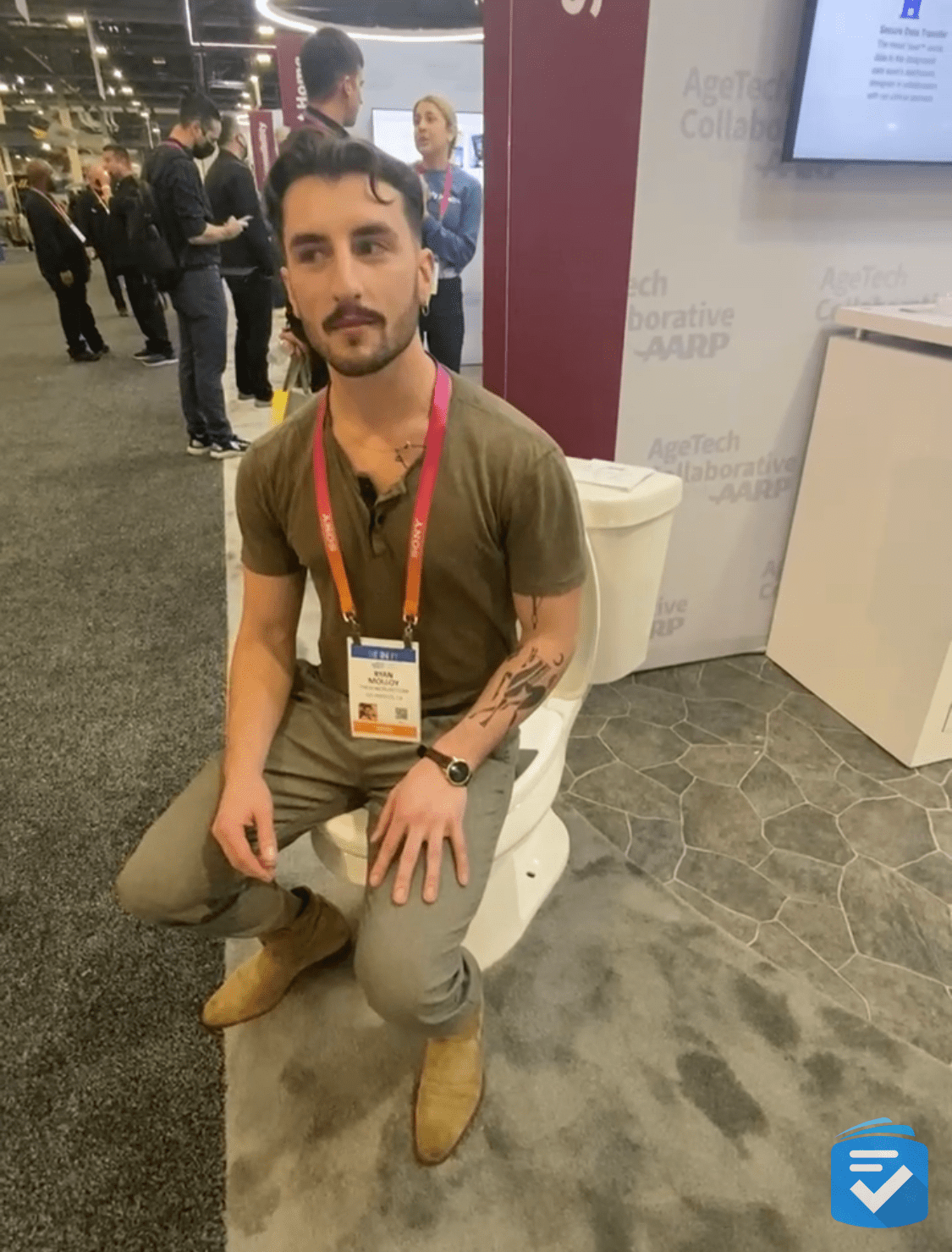 Using a Wi-Fi or LTE connection, the Heart Seat sends data to a designated care team assigned by Casana when you register your product. The team's secure dashboard is designed in collaboration with Casana's clinical partners, and you'll have the option to set specific thresholds as advised by your physician. If there is an unhealthy deviation or emergency, the Heart Seat will automatically alert your team and caretakers. All you need to do is sit comfortably for a few minutes.
Product Pricing
The Casana Heart Seat is not currently available for purchase, since Casana is awaiting FDA market approval. Once the Heart Seat is approved, Casana aims to sell the seats directly to consumers via its website.
Customers interested in the seat can sign up to be alerted when the Heart Seat is released. If you live in either Boston or Rochester, New York, you can even sign up for the company's trials.
Bottom Line
Once it's available, the Casana Heart Seat hopes to revolutionize at-home health monitoring with its convenience. Patients will no longer have to make room in their homes for large and complex machinery, and fewer trips to the doctor's office will be necessary. The Heart Seat may also help people with chronic conditions retain a sense of normalcy while still providing accurate, easy-to-access data. Casana hopes to do all this while reducing costs to both patients and providers, and the company is confident the passion and science put into the Heart Seat will accomplish that.
To learn more about the latest senior tech, read our helpful guides and reviews.