Bladder leakage for women is a big deal.  In fact, one in three women experiences light bladder leaks.  For many women, it starts shortly after giving birth to our precious bundles of joy.  An unsuspecting sneeze, a hearty laugh, a few jumping jacks or a bumpy car ride can cause… ahem, discomfort.
No one wants to wear bulky pads or heavy plastic underwear.  I see television ads attempting to make adult incontinence plastic products look normal and somewhat sexy, but they are not.
After trying out the awesome Thinx period panties (yes they work) I was eager to check out the most recent addition to the Thinx family, Icon underwear.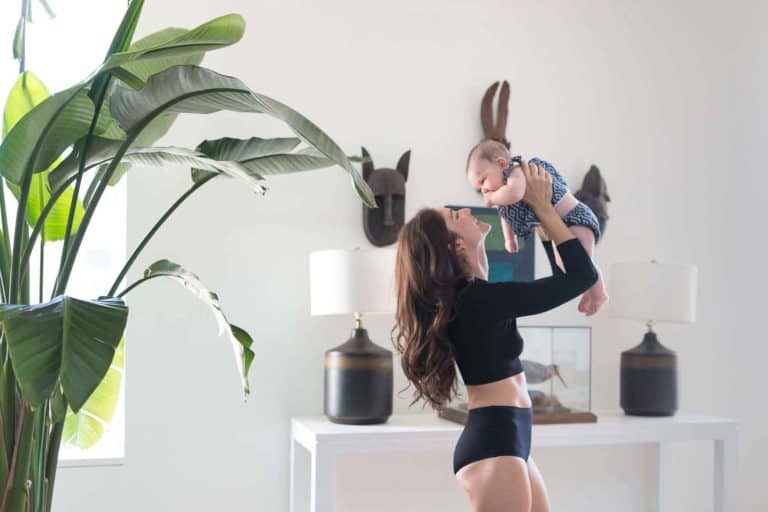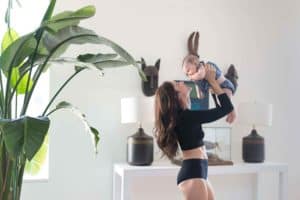 Icon Underwear Review
Not only do the underwear contain a super-strength absorbent material, they look good too.  There is no worrying about bladder leakage, wet spots or odor with these leak-proof panties.  They are very comfortable and look and feel like a regular pair of underwear.  No one knows you are wearing pee-proof underwear at the gym or pool dressing room.
Icon currently comes in two different styles; bikini ($30) and hi-waist ($35) in black, nude and a new pretty light blue.  Now, if the price seems high to you, consider that a package of panty liners ranges from $3-$10 for a no-frills box.  So give it a few months and they have paid for themselves.
The material Icon undies are made from is soft and form-fitting.  There are no absorbent chemicals or plastics that are found in traditional liners – These don't belong anywhere near our bodies and lady parts.
The verdict?  I like them, I will wear them, and I will tell all my friends.
Icon underwear are machine washable and dryer compatible.  Each pair of Icon undies holds up to 5 teaspoons of liquid and the wicking material keeps you dry and odor free.  With a 30-day money back guarantee, you have nothing to lose in trying out these little gems.
Leak-proof Undies with a Mission
Each Icon purchase helps fund the treatment, recovery and life-changing surgery for women who suffer from obstetric fistula.  This childbirth injury affects one million mothers and is caused by prolonged obstructed labor.  This can leave a woman severely incontinent.
These women (who are the poorest women in the poorest countries) often give birth without access to medical care.  This usually follows by rejection by their husbands and a push out of their community.  To learn more, visit the Fistula Foundation[dot]org.