8 Books and Films That Help Those Caring for a Loved One with Dementia
Caring for a loved one with dementia is a challenging task. For those who persevere, however, it can be an immensely rewarding experience that enriches the lives of all involved. If you're embarking on this caregiving journey, we recommend you get all the help you can get — from both people and literature.
We've compiled books and films that can help you contextualize the many trials — and successes — of caring for someone with dementia. Experiencing this journey through someone else's point of view can provide the inspiration, empathy, and knowledge you need to excel in your role as the caregiver for a loved one without losing hope.
'The Best Friend's Approach to Alzheimer's Care'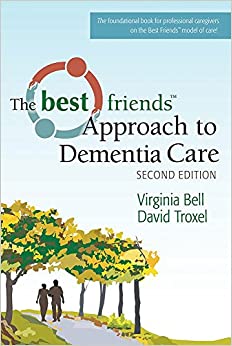 "The Best Friends Approach to Alzheimer's Care" is a self-help book by Virginia Bell and David Troxel, two world-renowned experts on Alzheimer's and dementia with numerous journal publications and advisory board memberships between them. Its premise is that being a caregiver to someone with Alzheimer's disease requires empathy, respect, and laughter, as well as knowledge of their diagnosis.
The purpose of the book is to give caregivers the emotional context they need to be flexible in their caregiving, to incorporate humor into their routine, and to build a relationship of support between their lives and the life of the person they're caring for. In other words, Troxel and Bell believe dementia patients need a best friend. The book acknowledges the many setbacks to successful care, but it reinforces a treatment model that emphasizes the patient's humanity above all else.
To do this, it establishes the Best Friends Dementia Bill of Rights, a code of ethics that redefines the relationship between the caregiver and patient as one built on trust between friends. It advocates appropriate medical care in the long term, but emphasizes that the day-to-day relationship between the caregiver and patient requires meaningful engagement, physical contact, mental stimulation, and respect.
'Where the Light Gets In'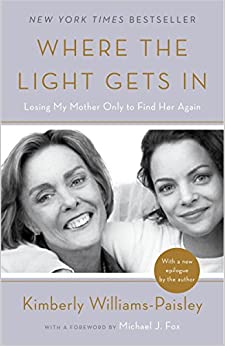 "Where the Light Gets In: Losing My Mother Only to Find Her Again" tells the story of actress Kimberly Williams-Paisley's experiences with her mother's early-onset primary progressive aphasia, a rare and severe form of dementia. The disease took everything from Williams-Paisley's mom, including her memory of her family and her ability to walk.
The book is valuable because of the journey Williams-Paisley and her family took toward understanding and love against the backdrop of this terrible illness. "My mother is not only presenting me an opportunity to love unconditionally," Kimberly writes, "she's also allowing me to practice being comfortable with what is uncomfortable." Rather than wish things could be different, Williams-Paisley learned to accept her mother's condition and find opportunities for love in it.
This book is about experiences, not methodology. It's about a daughter broken down by grief, but not willing to remain broken. All caregivers can learn something from her experience.
'Chicken Soup for the Soul: Living with Alzheimer's and Other Dementias'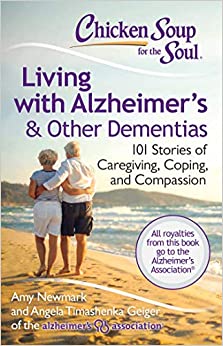 The full title of this book is "Chicken Soup for the Soul: Living with Alzheimer's and Other Dementias: 101 Stories of Caregiving, Coping, and Compassion." From that title, you can probably guess the book, by Angela Timashenka Geiger and Amy Newmark, is a compilation of experiences designed to help you on your personal journey of caregiving with the person you love.
The book includes tips on how to cope with caregiver burnout, keep emotions open, settle into your new support role, and preserve the humor of life through trying times. The book uniquely explores the caregiver dynamic from multiple angles other than that of a child and parent. It also includes stories about married couples dealing with a new relationship dynamic, as well as tips for people dealing with young-onset Alzheimer's — a rare iteration of the experience that deserves the same support.
Geiger, the former CEO of Autism Speaks, and Newmark, an author well known for revitalizing the "Chicken Soup for the Soul" self-help series with her husband, summarized it with a quote from an unknown author: "A mom's hug lasts long after she lets go." This book will help you appreciate people even after they have forgotten you.
'Memory's Last Breath'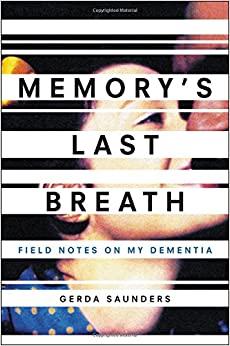 "Memory's Last Breath: Field Notes on My Dementia" is a fascinating memoir by Gerda Saunders. Rather than giving tips from the caregiver's perspective, the book chronicles the point of view of the dementia sufferer through Saunders' experiences.
The book involves a lot of coping with changes to daily life, such as when her short-term memory begins to fail, when she doesn't know where she is, or when she accidentally walks out of a store with something she didn't pay for because she forgot. As a former professor of English at the University of Utah, Saunders continued to face increasing vulnerability as her dementia took over her life. Her intellect, however, allowed her to take the notes that comprise this book in the hope that her observations about herself could help someone else.
"I dement," Saunders writes, "you dement, he/she/it dements." Her understanding of the nuances of poetry comes to bear on her changing experiences in "Memory's Last Breath," a book that would benefit not only caregivers, but also people struggling to understand their suffering. PBS released a companion documentary, "The Gerda That Remains," that may also be helpful.
'Surviving Alzheimer's: Practical Tips and Soul-Saving Wisdom for Caregivers'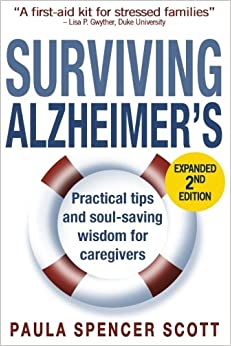 Paula Spencer Scott has written over a dozen books on family and mental health, lending her expertise as a health communications specialist to practical guides on emotional well-being. "Surviving Alzheimer's: Practical Tips and Soul-Saving Wisdom for Caregivers," aims to provide a new methodology for responding to the unique emotional problems that arise from caring for someone with Alzheimer's.
Scott's method — called "Why This, Try This" — aims to give caregivers a basic framework to handle new situations. When Alzheimer's patients behave strangely or contradictorily, Scott's method advocates understanding and forward-thinking. She helps caregivers understand why their loved ones act the way they do and what they can do about it.
Throughout the book, Scott injects the expertise of health professionals in the fields of geriatrics, therapy, law, psychiatry, and more. She draws a distinction between seeing someone with cognitive difficulties from a distance and "actually living with him in his home." She calls it "a whole other plane of reality check." A new reality means new rules, and this book hopes to provide caregivers with a cheat sheet for the main ones.
'The Father'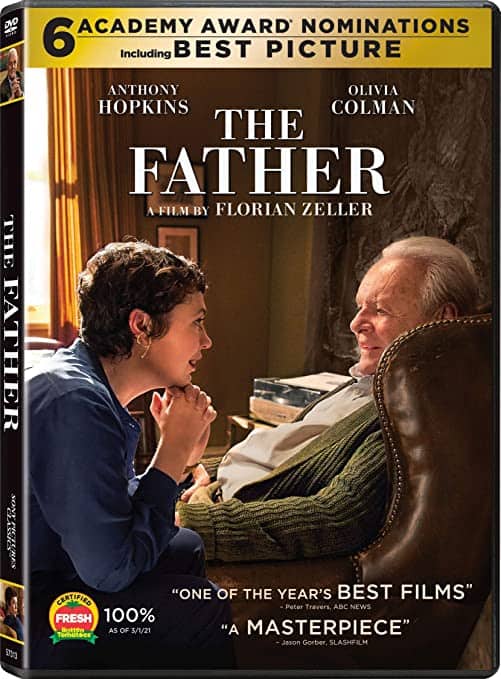 Florian Zeller's 2020 film, "The Father," starring Anthony Hopkins and Olivia Coleman, was based on the director's 2012 play of the same name. The film depicts Hopkins' character descending into dementia, forgetting significant events, failing to recognize people, and becoming aggressively contradictory and even paranoid. His daughter tries and fails to assign him a caregiver, whom he always suspects of wrongdoing.
The film plays out almost like a psychological horror film, depicting the fear of losing your mental faculties and the emotional ripples of confusion, aggression, and abandonment that affect all those around you. It may be difficult for some people to finish the film since it's so honest about the intense impact dementia can have.
Hopkins passionately portrays the mental reversion that often comes with dementia, at one point expressing that he's "worried" and afraid he's "losing all my things." Soon, he says, "I won't be able to tell what time it is." For those suffering from dementia, things don't always make sense. Yet the caregiver can feel just as trapped in a new reality with new rules. Seeing a film express this could help contextualize your own experiences. It's a stark, nonsensationalized movie full of crucial empathy, so "The Father" could help you understand your loved one's condition even more than a self-help manual. See also "Amour" (2012).
'The 36-Hour Day'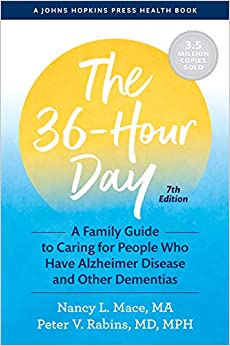 In 2017, Johns Hopkins Press Health released the book, "The 36-Hour Day: A Family Guide to Caring for People Who Have Alzheimer's Disease, Other Dementias, and Memory Loss." The title is long but also explanatory. The notable health organization aimed to provide families with everything from medical knowledge and device recommendations to legal advice and coping strategies during their journey of caring for someone with a degenerative mental illness.
The book helps caregivers understand how Medicare and other health insurance work for their situation, what hospice care and guardianship mean, how to choose a care facility, how to find a support group, and how to cope with the many behavioral symptoms these conditions can cause. The book prioritizes usable takeaways provided by authors Nancy L. Mace, a former Alzheimer's Association consultant and coordinator for teaching services in psychiatry at the Johns Hopkins University School of Medicine, and Peter Rabins, the Richman Family professor of Alzheimer's and related diseases.
Consider this example of their everyday advice: "As the dementia progresses and the person develops trouble with coordination and language, it is easy to forget his need to experience pleasant things and to enjoy himself. Never overlook the importance of hand holding, touching, hugging, and loving." The balance of medical and practical knowledge in this book could help any caregiver understand and cope with their situation.
'When Reasoning No Longer Works'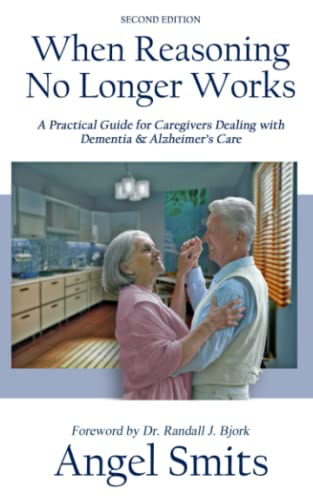 Angel Smits is an author more famous for romance novels, but she has also written self-help books, including "When Reasoning No Longer Works: A Practical Guide for Caregivers Dealing with Dementia and Alzheimer's Care." The book provides a field guide of sorts to the trials of caring for someone with a degenerative mental illness.
The great thing about this book is that it identifies specific situations and offers practical advice for dealing with them, such as when disruptive or aggressive behaviors make reasoning impossible. Learning how to avoid catastrophe is on a lot of caregivers' minds, so this book offers practical advice by using the example of Rose and Lou, a couple suffering from Alzheimer's.
"You don't need to be afraid of the people in your care," Smits writes. "Being afraid of them takes away your control of the situation." The book spends a lot of time identifying the triggers of catastrophic reactions, which can become more common as the patient ages. Smits makes a point of removing words like "aggressive" and "problem" from the vocabulary of talking about people with dementia. By restoring their humanity, this book allows caregivers to understand and respect the people in their care.
Bottom Line
Caring for a loved one with dementia can be both challenging and rewarding. Mental degeneration can cause emotional conflict, but it can also be the site of emotional reconciliation. Caregivers who are educated not only on the changing state of the illness but on the constant state of the sufferer's humanity can create a treatment plan that is practical and rewarding for both people.
These films and books offer practical advice on how to manage this changing relationship without losing sight of love or ignoring the importance of self-care. Remember that the journey of caring for someone with mental illness can be difficult, but you don't have to do it alone.