Both Consumer Cellular and Lively allow seniors to connect with friends and family using simple phones and stress-free plans. What's more, each of these providers has a flip phone available for under $100, a far cry from the high-tech smartphones popularized in recent years.
In terms of basic phones, Consumer Cellular offers the Link II, and Lively offers the Jitterbug Flip2. Let's take a closer look at each of these devices.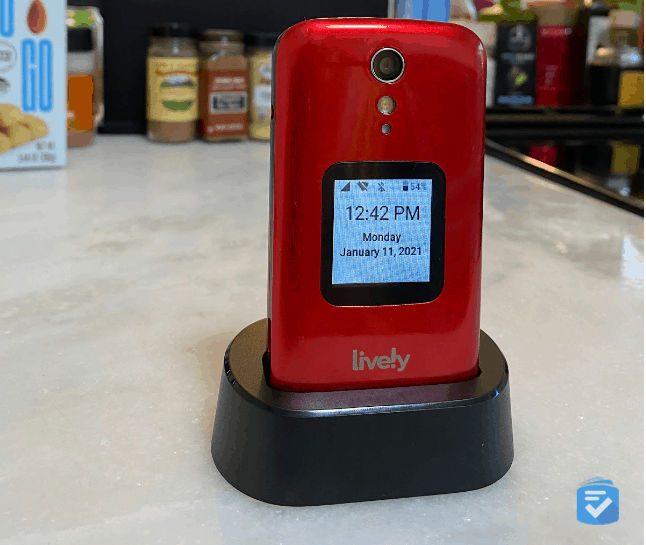 The Link II's biggest advantage is the price. You can purchase the phone from Consumer Cellular for $30. While the phone isn't as sturdy as some of its other counterparts, the keyboard offers several advantages. The keyboard is backlit, making it easy to see in the dark. The buttons have a rounded surface with sturdy buttons that are firm to the touch and click when pressed. AT&T cell service has paired with Consumer Cellular to provide customers nationwide coverage. There is also an emergency contact button on the back of the phone that can be programmed for 911 or a family member.
Lively's Jitterbug Flip2, while simple in its design, packs in some impressive features, including both rear and front cameras, 16 GB of memory, and a built-in Alexa voice assistant, allowing you to simply ask your phone questions in order to receive answers. The Jitterbug Flip2 can also be used with one of Lively's health and safety packages, which give your phone some features of a medical alert system.