How Does the EyeOn Tablet Work?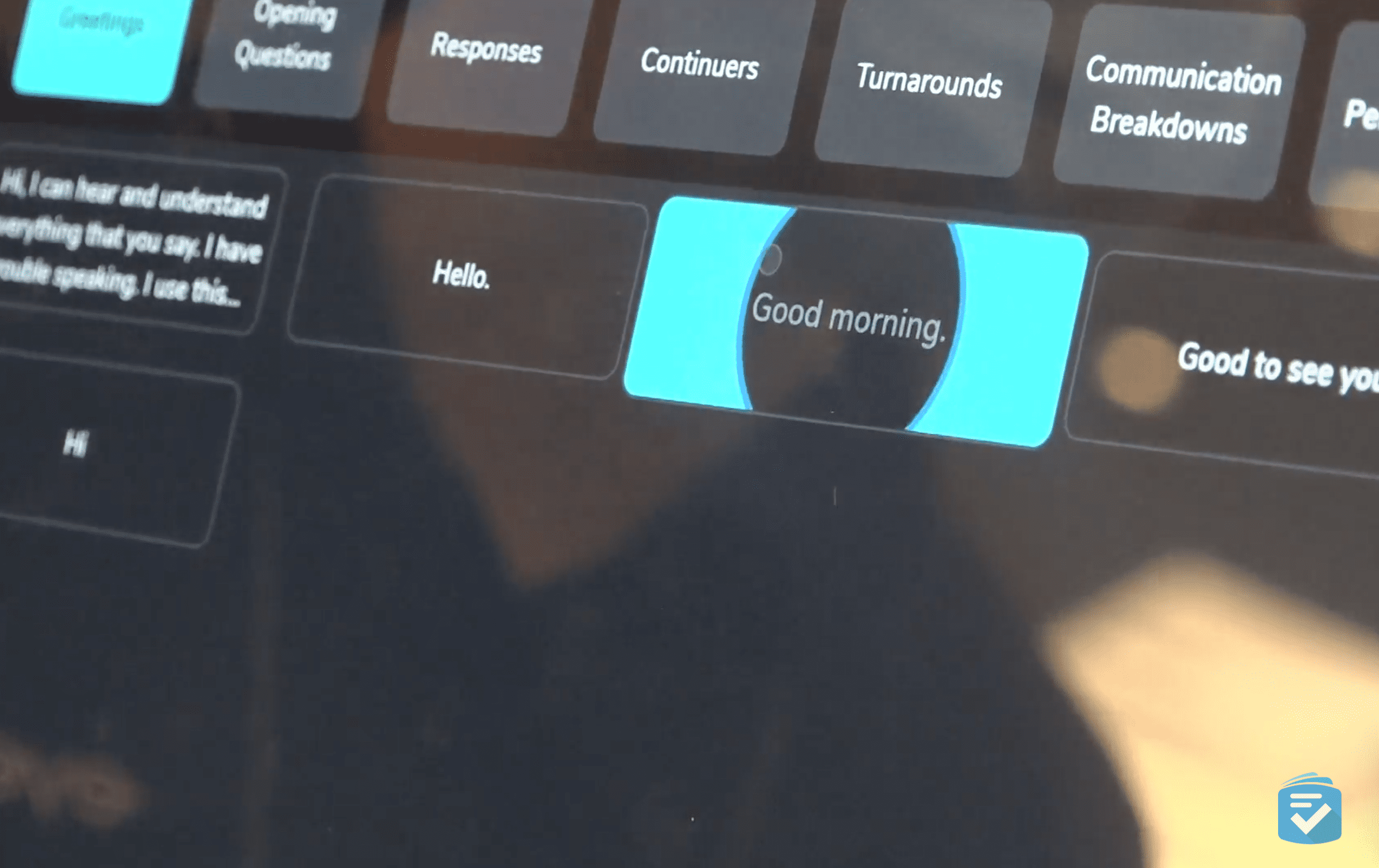 I tested the EyeOn Elite, the premier model from EyeTech. After a quick calibration period — in which I shifted my gaze to various points on the screen — I was ready to use the tablet.
Both EyeOn tablets feature touchscreens as a backup, but they're intended to be used primarily through eye-tracking. Through a built-in camera, an EyeOn tablet syncs with the movement of your eyes. The result is that you can use your eyes almost like a computer mouse cursor. EyeOn tablets also have an infrared illumination system, allowing their eye-tracking to work even in the dark.
EyeOn Features
First I tried the communication features through the BrightTalk app. I could use my eyes to either type messages with a keyboard or choose from prewritten phrases for quicker communication. I also could press a button either by blinking or momentarily holding my gaze over the button.
Next I used the BrightControl app, which allowed me to pair smart devices to my EyeOn tablet and control them with my eyes. I used this tablet in a convention setting — and thus didn't have my entire smartphone setup — but this feature would come in handy for controlling lights, televisions, music, or any other smart device.
Finally, I tried my hand at some games. EyeTech tablets have support for a variety of games, and the one I played involved shooting down incoming asteroids with my eyes. The EyeOn tablet also has support for web browsing, where you can access additional eye-tracking features.