Senior Gifts Guide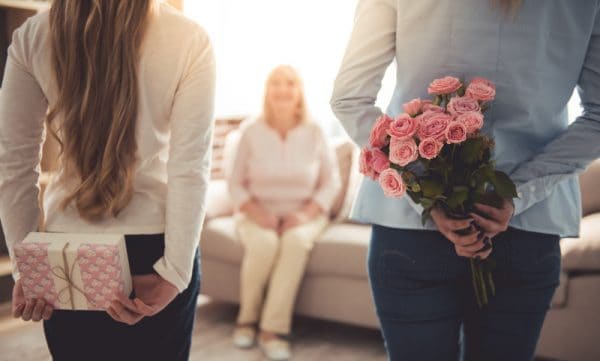 Be they a friend, lover, or family member, you don't need a special occasion to give a gift to a senior. With that said, celebrations like birthdays, retirement, anniversaries, or holidays definitely warrant something special. Likely humble and established, most seniors don't need or ask for much, so finding the right gift can be a bit tricky.
At The Senior List, we think that the best gifts can make a senior's life happier, safer, and easier. Still, there's nothing wrong with a gift that's purely for fun. In this rundown of our favorite gifts for seniors, you'll find a little bit of everything, from practical devices to sentimental tokens, and everywhere in between. Let's dive in.
Medical Alert Systems
Any top medical alert system is a wonderful gift for any senior, and there are numerous companies to choose from with an array of price ranges. Give yourself and the one you love greater peace of mind knowing that help is just the press of a button away should an emergency arise. The most desirable systems boast features like automatic fall detection and GPS tracking abilities.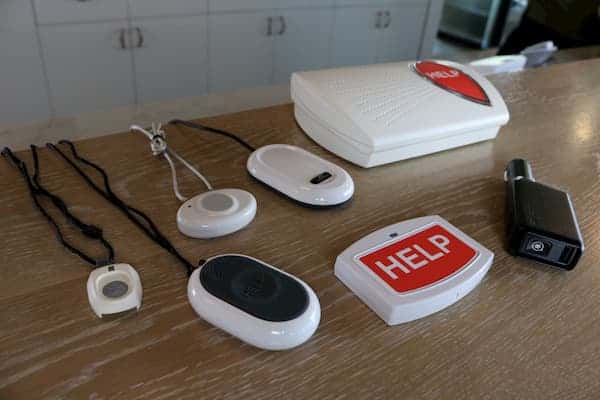 Many of these companies allow you to customize your response plan, depending upon the user. For example, instead of automatically calling emergency responders, your system can be wired to call a loved one or a neighbor for a quicker response. While The Senior List can guide you through medical alert system companies and reviews, it's important to keep in mind that spending more doesn't necessarily mean better service. Some of the most affordable companies deliver exceptional user experiences and protection.
Custom Photo Books and Calendars
You're likely familiar with traditional photo albums, the kind with sturdy covers and translucent sleeves. Well, nowadays it's easy for anyone to order a custom photo album. Several websites, including Shutterfly and Snapfish, allow you to easily upload photos and turn them into a hardcopy album, delivered right to your doorstep. You can even arrange the layout of your book to suit your style.
Additionally, there are websites that allow you to use your personal photos in a number of useful ways. These retailers can turn your photos into calendars, mugs, t-shirts, and even hanging wall art. Any of these options are a great way to turn memories into sentimental treasures that will last for years to come.
Medical ID Bracelets
While they certainly don't have the sexiest name, medical identification bracelets can become beautiful, life-saving gifts for any senior in your life. They are available in styles ranging from inexpensive, silver-tone options to jewelry-like bracelets crafted from gold or sterling silver. All this is to say that there's a style for any type of person, regardless of gender or taste.
Medical ID bracelets typically feature the wearer's name, a contact number, and notes of any medication allergies or chronic health conditions. For seniors who lead an active lifestyle, these bracelets can be a real lifesaver. In the event that they should fall, faint, or get lost in public, these bracelets can allow first responders and health professionals to provide the appropriate type of response. This is a great way to show an aging loved one that you care.
Adult Coloring Books
Many of the gifts on this list are high-tech devices that provide cutting-edge utilities to your loved ones. Adult coloring books, however, are as simple as they sound. They're collections of drawings designed to be filled in with your favorite set of colored pencils. Sound childish? Think again!
Over the past few years, adult coloring books have exploded in popularity. While the jury is still out on whether or not these books provide therapeutic effects, we think they're certainly an enjoyable way to spend the afternoon de-stressing.
Personal Item Location Devices
Everyone misplaces items from time to time, and seniors are certainly no exception. Consider a gift like personal item location devices that can help seniors locate specific items quickly
. There are models that use keychain receptors that attach to commonly misplaced items like purses, wallets, and keys. The device sends out an alert when the master fob button is activated. More modern options like the Chipolo Plus models connect via Bluetooth, and users can activate the finder alert by calling the device from their phone.
From remote controls to pets and even your car—if you often park in unfamiliar territory—a location device is a great way to save yourself the headache of having to look for something you commonly use. Unlike the key finders of yore, today's locators often feature GPS technology for more precise location details.
Smart Home Assistants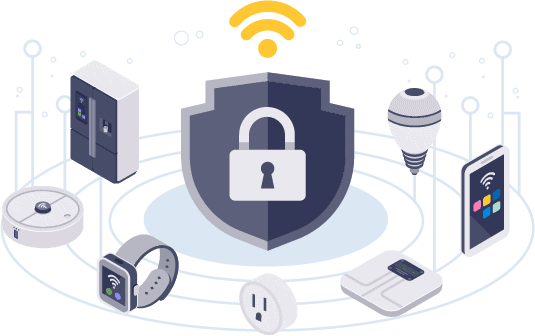 What better gift to give someone than their very own personal assistant? Siri, Alexa, Google Assistant, and Amazon Echo are high tech but very easy to set up and operate. Seniors can schedule reminders for appointments, medications, and wake-up alarms, all with solely their voice. They can also make hands-free calls, play music, and get prompt answers to questions. Especially while in the kitchen, I find it helpful to say, "Alexa, how many tablespoons are in a cup?" This way, I don't have to put my dirty hands on my computer.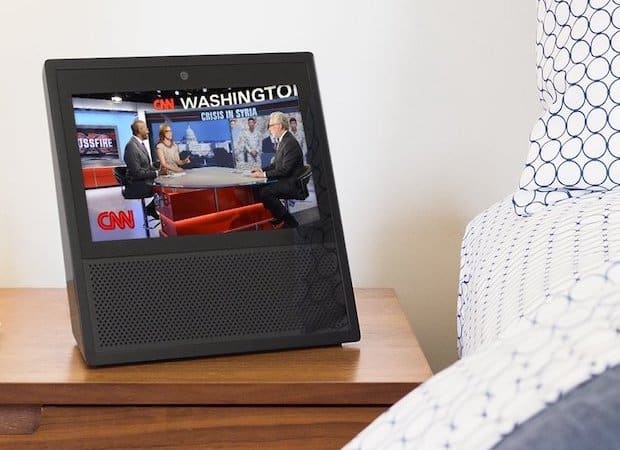 They can also be connected to any smart home features such as lighting, door locks, and home security systems. Here are some smart devices that we find particularly useful for older adults.
Smart Lights
Like the modern-day version of the famous clap lights, smart lights are lighting fixtures that can be turned on and off by using your voice assistant. These come in handy, especially while reading in bed, as you don't have to get up in order to turn off a light. Some smart lights can even be triggered to activate based on motion or the time of day, making them great to illuminate entryways.
Smart Plugs
Just as smart lights can function in tandem with your voice assistant, smart plugs go directly into your wall socket, and they allow you to control any device that you plug into it. If you have an antique lamp (one incompatible with voice assistants), then a socket is a great way to bring it into the 21st century. Many smart plugs have accompanying smartphone apps, allowing you to activate or turn off your devices even when you're not home.
Cyber Security: Most smart devices feature anti-malware protection, ensuring that nobody else apart from you will be able to access your smart devices.
Smart Thermostat
Smart thermostats work just like traditional ones in that you set a temperature, and the device automatically triggers your home's heating or cooling systems to achieve said temperature. Smart thermostats, however, can pair with voice assistants and your smartphone, allowing you to control them from just about anywhere. You can also set up custom automations. For example, you can tell your thermostat to automatically turn off while you're at work in order to save money.
Smart Locks
One of my favorite smart devices is a smart lock. When used on a front door, a smart lock allows you to lock and unlock your door from anywhere with Wi-Fi or cellular signal. Some types of smart locks even feature keypads, allowing you to provide easy access to loved ones or a handy backup if you should misplace your keys.
Video Doorbells
Similar to smart devices, which provide safety and comfort through voice controls, a video doorbell can allow you to monitor your home's entry without having to actually answer the door. Video doorbells, like those from Ring, will automatically notify you when somebody rings your doorbell. You'll also be able to see a live video feed of the person at your door and communicate with them through the doorbell's microphone and speaker.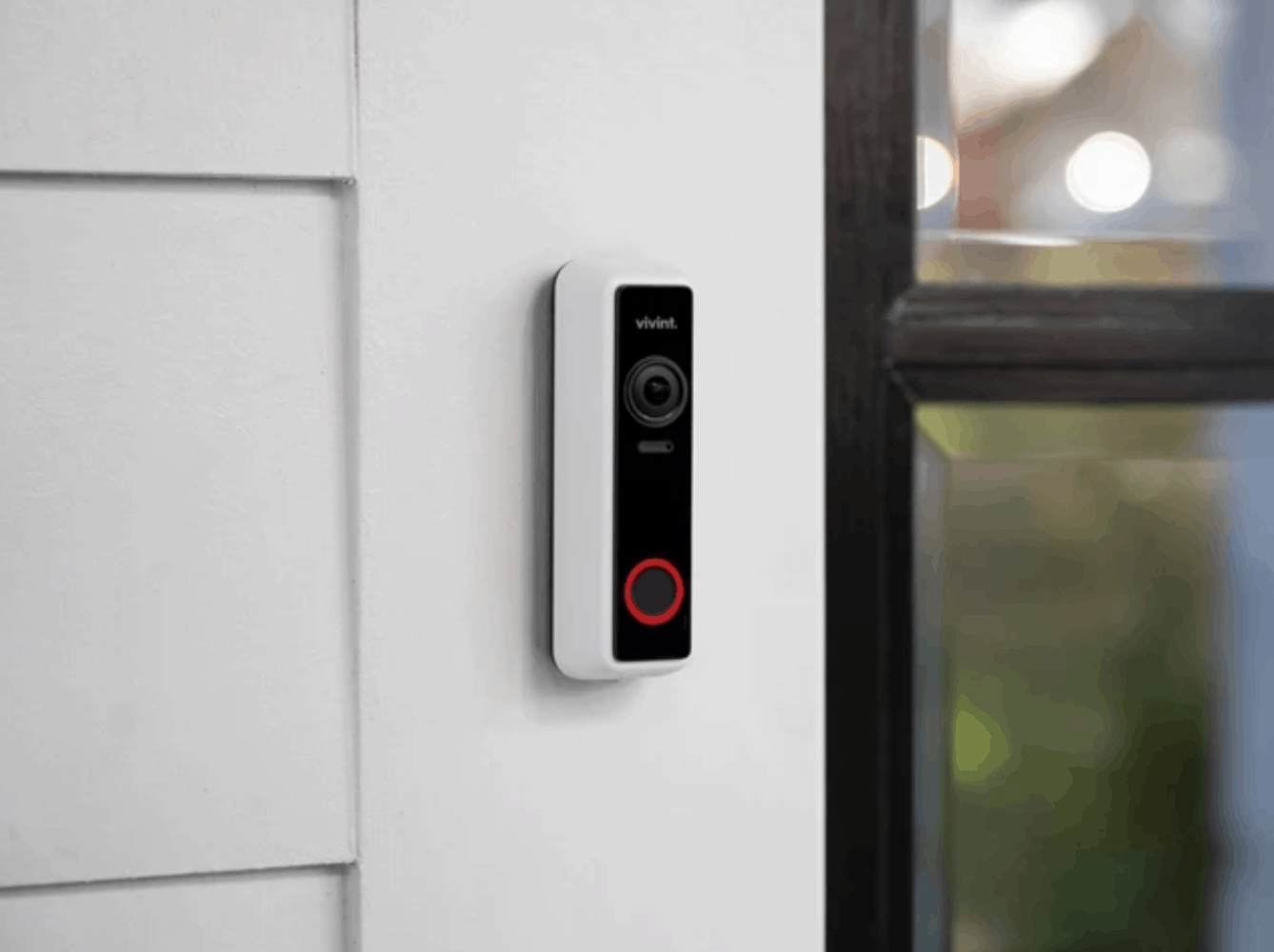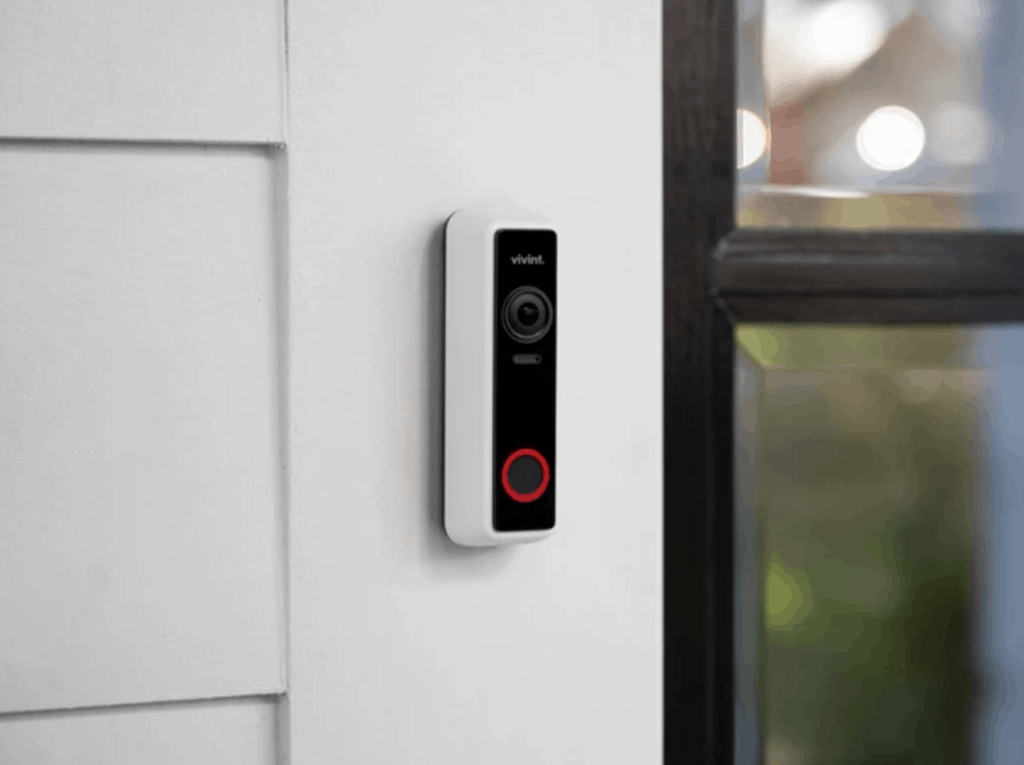 These are particularly great for receiving deliveries, as you can inform the driver where to leave your package, even if you're currently outside of your home.
Adaptive Eating Tools
While eating utensils and dinnerware may sound like an odd gift, adaptive style dining sets are often helpful to seniors, particularly those who have had a stroke, suffer from arthritic conditions, or have hand weakness. Consider handy gadgets such as easy-off jar openers that only require one hand and minimal grip to operate. These seemingly small tools can go a long way towards helping older adults age in place.
Another idea is ergonomic flatware that angles to ease the eating process and features easy-grip handles. Complete this gift with an adaptive plate ware set that typically features a curved design and slanted inner surfaces to keep food on the place and ease picking it up.
An Electric Toothbrush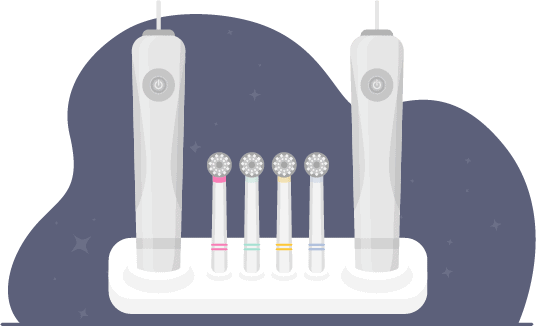 Have you ever noticed how dentists only use electronic toothbrushes? That's because these devices are proven to clean teeth better than manual brushes, thus decreasing the likelihood of gum disease, tooth decay, and other oral conditions that become more common as we age.
Although electric brushes are initially more expensive than manual ones, this cost is offset over time. Rather than replace your brush every month, as with manual brushes, you simply have to replace the device's head. Depending on the brand, these brush heads can often be purchased in packs, providing you with savings.
Great for Couples: Many electronic toothbrushes include a stand that has room for multiple brush heads, making these devices easy to share between spouses and children.
Give the Gift of Caregiver Support
While it may not be feasible to offer full-time caregiver support for a senior, you'd be surprised how affordable part-time respite care assistance can be. Home companions, home health aides, or even a bi-weekly housekeeping service can be of great assistance an aging loved one.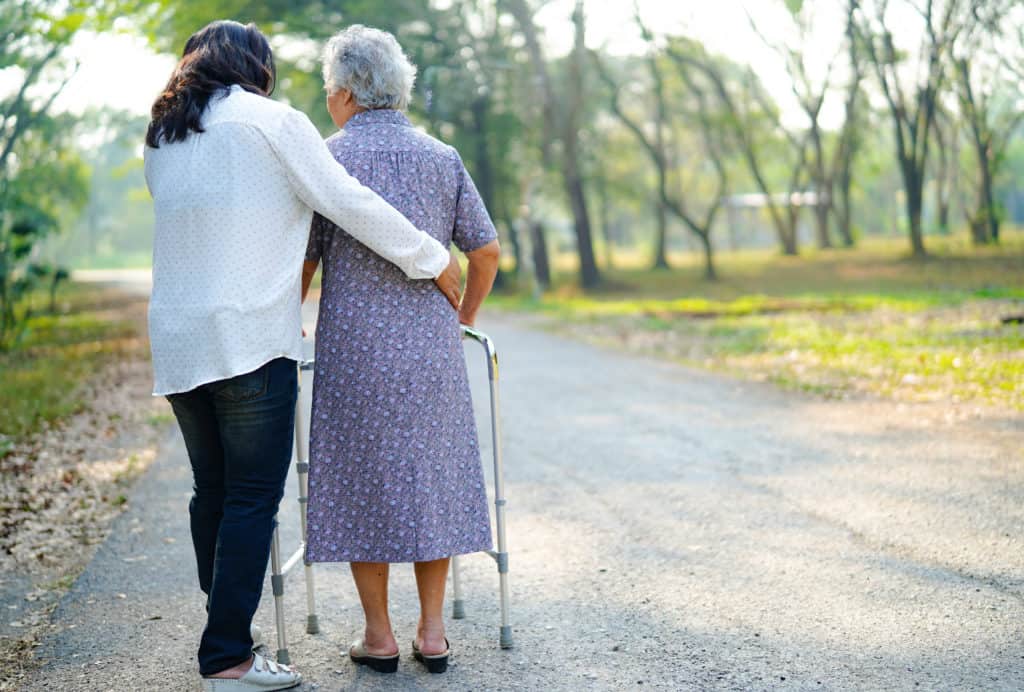 Senior home care can be offered from as little as once a week or a few hours per month, depending on need and budget. The Senior List has a special section that can help you find the right type of care at a price that fits your gifting budget.
Vacation Vouchers
Did you know that there are numerous travel agencies and booking sites that offer steep discounts for seniors? You will find a guide to travel discounts on The Senior List filled with information about the best places to find such discounts in addition to reviews of the best places for senior travel today.
A gift such as this would likely require a voucher to be purchased that the gift recipient can apply to a future vacation booking, so they can receive their discount. If more than one person is planning to give a gift for the occasion, consider getting everyone to chip in. If you're unsure of where your loved one would like to travel, you can always purchase a voucher from an airline or hotel chain, allowing them some flexibility with their choices.
Gift Certificates
Who doesn't love receiving a gift certificate to spend any way they like? Here at The Senior List, you can explore dozens of restaurants, retailers, and service providers to find just the perfect place to treat your recipient too. Simply find a listing that offers a senior discount and make your purchase. When the senior uses the certificate, they can show their identification and receive a lower price so that your gift goes even further.
Online Courses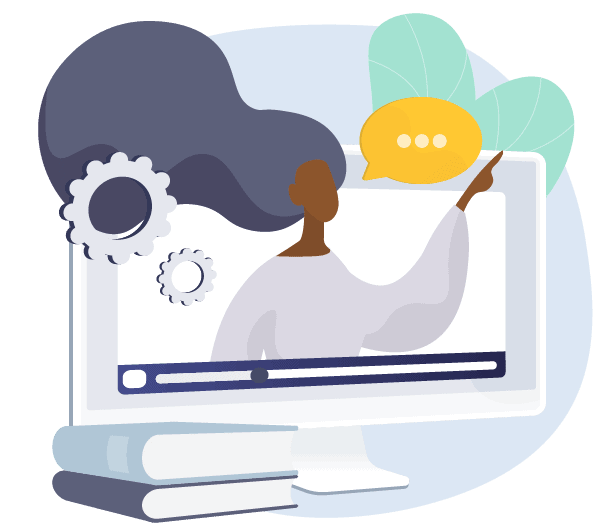 While some people claim that you can't teach an old dog new tricks, we at The Senior List think it's essential for people of all ages to keep learning. And what better way to do that than with an online course for your loved one.
For years, many universities have offered courses through the internet, these can often be costly and stressful Recently, several companies such as Skillshare and MasterClass have created online courses that are completely online and totally affordable. What's more, these courses can pertain to just about any subject matter you could think of, and many of them are taught by celebrities and professionals. With MasterClass, in particular, you could take a photography course from Annie Leibovitz or a tennis course from Serena Williams.
A Note on Courses: Naturally, a person like Serena Williams won't actually be grading your assignments; rather, these courses work more like lectures. Regardless, her expertise will certainly prove worthwhile!
Recap
Of course, one of the greatest gifts you can give a senior loved one is quality time with you. Especially around the holidays, nothing can substitute for the gift of your presence and affection. With that said, we think that any of the gifts mentioned above can be a welcome addition to a visit to your loved one.