Best Gifts for Seniors in 2021
Looking for the perfect gift for a parent, grandparent or older adult on your list? We think finding great gifts for older adults doesn't have to be complicated. In fact, in many cases, a thoughtful gift that simply shows your appreciation is more than enough to put a smile on their face. Here are our top picks for the best gifts for seniors.
Smart home assistants
Smart home assistants like Amazon's Alexa, Google Assistant and Siri are a popular gift for people of all ages. Once the device is set up, it can play music, look up sports scores, check the weather and more. Smart home assistants make especially great gifts for seniors who appreciate the ease and convenience of voice-activated technology.
Alexa
Amazon's Alexa speakers are among the most popular options for voice-activated smart home assistants. There are a variety of options available, with a 3rd generation Echo Dot starting at $39.99. Alexa can help with a variety of tasks, from making calls and adjusting the thermostat to setting reminders and receiving daily news headlines.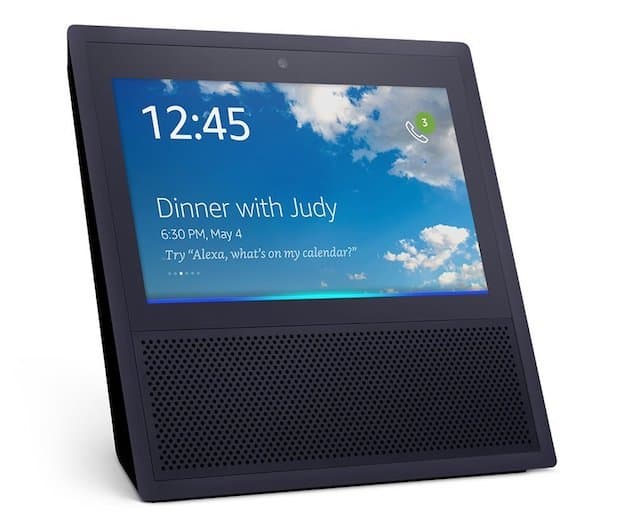 Google Assistant
Google Assistant is another smart home assistant we like. Google Assistant is powered by artificial intelligence (AI) and can answer your questions, conduct internet searches for you, play music, and more. A Google Nest Mini speaker starts at $39. Like Alexa, Google Assistant can help manage other smart devices in the home, call friends and family, and complete other everyday tasks through verbal commands.
Siri
Siri is another voice-activated smart home assistant that you may already be familiar with if you use Apple products like an iPhone or iPad. Apple's Siri-compatible HomePod speakers start at $299, making them more expensive than the other smart-home assistant options on this list. Siri can help make calls, send texts, look up traffic or the weather, and play music.
Personal item location devices
Sometimes, the best gifts for seniors are practical ones. Personal item location devices can help keep track of things like keys, wallets, glasses, and other everyday possessions that can easily get misplaced. We recommend personal item location devices for seniors who might need a little help staying organized and remembering where they put essential items.
Tile Tracker
Tile trackers attach to your keys, remotes, phone, and other important items. The system works by attaching a small sticker or adding a small device to your keychain. When you've lost your keys or other items, use the Tile app to make your lost item ring. The app can also make your phone ring even if it's on "silent," and you can even view your item location on a map. A Tile Mate 1-pack starts at $24.99.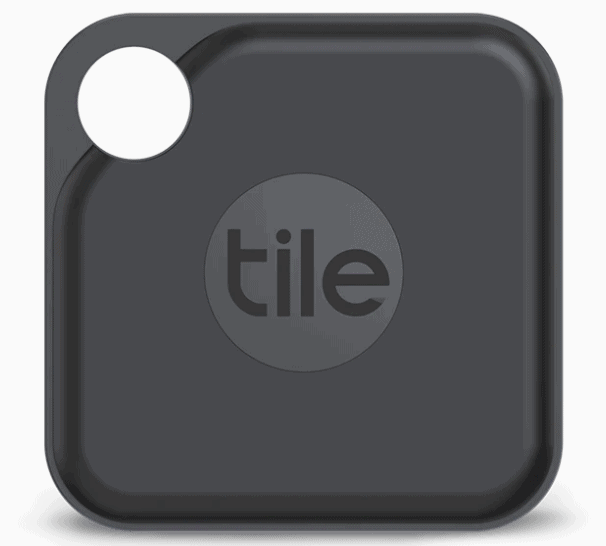 Click 'n Dig
Similar to Tile Tracker, Click 'n Dig allows you to find lost items. Click 'n Dig specializes in finding lost car keys, and sells trackers that you can easily include on your keychain. Unlike Tile Tracker, Click 'n Dig doesn't come with a mobile application, but instead comes with a transmitter you can use to locate missing items. A Click 'n Dig Model F6 Key Finder comes with six finders and starts at $18.95.
TrackR
TrackR is one of the most affordable personal item location devices on the market, with a single TrackR starting at $9.99. TrackR also comes with a mobile app that lets you use your phone to find lost items. The tracker is small and lightweight, about the size of a quarter, and can adhere to almost anything that you'd like to keep track of.
Subscription boxes
We're big fans of subscription boxes, especially since they come with such a wide variety of themes and topics, from fitness and craft beer to everything in between. To pick out a subscription box gift, consider whether the person you're shopping for has a particular interest, and then check to see if there's a subscription box that caters to it. There are also a variety of senior-themed subscription boxes designed specifically for older adults.
Consumable subscription boxes
Not sure what to get the person who already has everything? We think consumable subscription boxes are a great answer. Choose from a wide variety of boxes specializing in everything from loose leaf tea to charcuterie or cheese of the month clubs to whiskey subscriptions. For example, ArtfulTea's luxury loose leaf monthly tea subscription starts at $16.95, with a new tea shipped to your door each month. Olympia Provision's Salami Club starts at $13, with new, European-style salamis included each month in a customizable box.
Senior-themed subscription boxes
Senior-themed subscription boxes are specifically designed to cater to older adults. GrandBox ($33 per month) is a subscription box curated for grandparents and other seniors. Each box is designed around a different theme, and gift-givers have the option to include personalized photos and messages with each box. Care Box ($39 per month) is another senior-focused subscription box service that selects fun, seasonal and useful items for each box, along with optional personal messages and photos.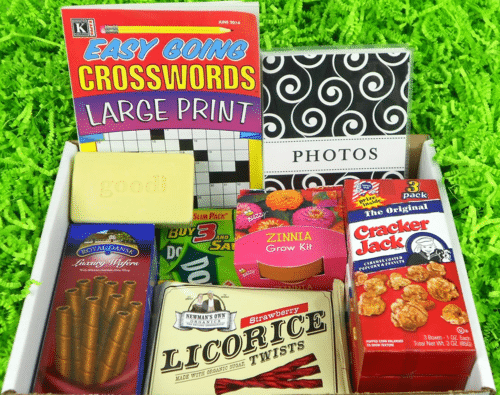 Photos and videos
Photos and videos are always thoughtful gifts, especially for family. The gift of old pictures and home movies is great for nostalgia, sharing memories and reminiscing on good times together.
Digitize old photos and videos
Have old photographs and home movies lying around? Digitizing old pictures and videos can be a great surprise gift. Going over memories and events can be an especially rewarding experience. If you or a family member is technologically savvy, you can even create your own "movie" based on digitized photos and videos around a particular theme. Costs for digitizing photos can vary, depending on whether you use a professional service or do it yourself. For example, LegacyBox will digitize two items and send them as a digital download, on a thumb drive or as a DVD disc set for $59.99.
Digital picture frame
Digital picture frames are a popular gift for elderly family members, since some, like the Pix-Star 15-inch digital photo frame ($200), can be updated remotely via email. Anyone who knows the email address of the frame can send photos to it, which keeps the content fresh and allows different family members and friends to share pictures. The picture frame showcases a rotating slideshow of pictures, which makes it an ideal way of flipping through photos all within a single frame.
Photo blanket
Custom photo blankets make a great gift and allow you to display photos on a soft, fleecy blanket. Choose from a variety of different themes and styles from popular providers like Shutterfly and Snapfish, with blankets starting at $44.99.
Photo calendar
Photo calendars are another fun photo-related gift for the senior in your life. Choose whether to feature a single photo per month or a collage, with calendars starting at $9.99. You can even create a themed calendar with different photographs throughout the year. Every time they check the date, a photo calendar will bring a smile to their face.
Meal kits and services
Whether the person you're shopping for is a whiz in the kitchen or prefers to order in whenever possible, meal kits and services make it easier than ever to spice up their dinner routine. There are a variety of meal kits available that come with all the ingredients you need to make the perfect meal, as well as meal delivery services that include healthy, delicious prepared food that's ready to eat in a matter of minutes. These kits make great gifts for seniors who appreciate the finer things in life, whether they're comfortable in the kitchen or prefer ready-made meals with a little gourmet flair.
DIY meal kits
Do-it-yourself meal kits take the planning and stress out of making dinner. These kits include everything you'll need to prepare a particular dish, from main ingredients to toppings and garnishes, as well as easy-to-follow recipes and directions. You can choose from a variety of different meal kits each week, and the ingredients are shipped straight to your door. DIY meal kits like Blue Apron ($9.95 per serving), Hello Fresh ($8.99 per serving), and Home Chef ($9.95 per serving) make cooking easy and fun.
Prepared meal delivery services
Prepared meals are another excellent gift option that provides healthy, tasty meals that can be popped straight into the microwave or oven. Meal delivery services like Freshly ($9.99 per serving), Home Bistro (about $17 per serving), and Daily Harvest ($6.99 per serving) offer a wide variety of meal options delivered fresh and ready to enjoy.
Cozy and comfortable items
Cozy, comfortable items also make great gifts for seniors, especially for loved ones and family members who seem to already have everything. From blankets to socks to slippers, these practical gifts are great for everyday use.
Weighted blankets
Weighted blankets are becoming more and more popular as people learn about their many stress-reducing benefits. These heavy blankets are known for their steady pressure and calming effects. They can be a thoughtful gift for loved ones experiencing stress or anxiety. Make sure to choose a blanket that's not too heavy, to make sure it's easy to get in and out of. A Gravity Blanket starts at $189.
Heated blankets
Some seniors experience arthritis or joint pain, poor circulation or are frequently cold. A heated blanket can provide warmth and comfort throughout the day. It's a good idea to choose a heated blanket with an automatic shutoff component and multiple temperature settings. An electric blanket from Biddeford Blankets starts at $29.
Slippers and socks
Slippers and socks are a cozy, practical gift that can be used all year long. Comfortable, fleecy, non-slip socks are the perfect thing to wear inside the house. Comfy slippers are perfect for getting the mail or keeping your feet warm on chilly mornings. Fleece-lined Ugg slippers start at $90.
Phones and tablets
Smartphones or tablets are great gifts that keep friends and family connected. We recommend these gifts for seniors who may be interested in keeping in touch with loved ones online or over the phone, but might not be sure how to get started.
iPhones and iPads
Larger-sized iPhones and iPads with a user-friendly interface are a great option. These devices make it easy to call, text, browse social media, and stay in touch with loved ones. Current iPhones start at $399, while iPads start at $329.
Android phones and tablets
Android phones and tablets are options that are typically more affordable than Apple devices. A Google Pixel 3a smartphone starts at $279, while a Samsung Galaxy tablet starts at $149.99.
Phones and tablets for seniors
There are also a variety of smartphones and tablets designed specifically for seniors, featuring large-sized type, a simplified interface, and easy-to-understand controls. If you think your loved one might find a traditional phone or tablet challenging to use, these devices make connecting with friends and family simple — even for those who might be uncomfortable with new technology. Products like GrandPad ($250) tablets and Jitterbug ($74.99) phones are smart choices for devices specifically designed for seniors.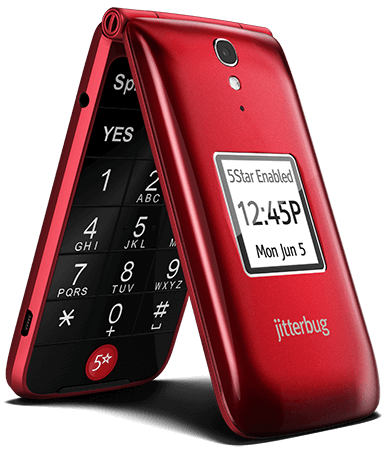 Travel
Another one of our favorite gift ideas to share is the gift of travel. Visiting and exploring new places provides an excellent opportunity for making new memories with friends and family. Maybe there's a place they've always wanted to visit but never had the chance. Maybe there's a friend or loved one living in another part of the country that they don't get to see that often. Or maybe there's just a beautiful spot in the next state over for a quick weekend trip. Whether you plan on traveling with them, or just give them the impetus they need to make plans of their own, the gift of travel can often be the perfect thing for the hard-to-buy-for senior in your life.
Dinner and a show
This is another gift that prioritizes experiences over things. We think it's a great option for seniors who don't need any more material possessions. Whether they are a fan of the theater, have a favorite musical artist on tour or just want to see the latest movie, taking them out to dinner followed by a show is a simple, effective gift that allows you to spend quality time together. If you're looking to up your gift-giving game, you can even make it a standing monthly date!
Gift certificates
Stuck on what to get? Gift certificates and gift cards are always a winner. A gift card to a favorite store or restaurant is a great gift that allows the recipient to treat themselves to a meal or purchase whenever they like. While some people might see gift cards as impersonal, a personalized gift card along with a heartfelt card is a great gift, especially for those who are hard to shop for or prefer to pick their own items. In fact, according to a 2017 survey, gift cards and gift certificates were the most desired Christmas gifts for respondents over age 60, getting 49% of the survey responses, and beating out gift categories like clothing, books, jewelry and consumer electronics.
How to choose great gifts for seniors
The best gifts for senior citizens are personalized, thoughtful and useful. Many simple items, like cozy slippers or warm blankets, make great gifts that can be used daily. Other more elaborate gifts, like smart home devices, phones and tablets, are great ways to help older adults stay connected and utilize new technology. Sometimes, the best gift is shared time and quality experiences, like dinners out or reminiscing together over old photographs and home movies. No matter what gift you choose to get, be sure to express your love and appreciation for their continued presence in your life!