Our Favorite Christmas Gifts for Seniors
An Automatic Can Opener
Cost: $6.99-$19.97
A traditional can opener can pose a challenge to some older adults with arthritis or dexterity problems. Luckily, the invention of an automatic can opener can help reduce strain and difficulty. With an automatic and precise cutting motion, an automatic can opener can provide safety features to avoid cuts or accidents from the edges of a can's lid.
We recommend purchasing the Farberware Battery-Operated Can Opener for $19.97 at Walmart. This compact product is user-friendly and has a soft comfort grip that makes it easy to open any sized can. Additionally, it requires two AA batteries and comes with a Lifetime Limited Warranty from Farberware. This gift is perfect for seniors that frequently cook and need a useful kitchen tool.
A Digital Photo Frame
Cost: $19.99-$159.99
Capture life's memories in a digitized format for safekeeping. A digital photo frame can be an excellent gift for seniors that enjoy browsing through a slideshow of photographs. Many digital frames have adjustable brightness settings – making it easier for older adults to enjoy photographs in high definition.
We recommend purchasing the New Skylight Frame for $159.99. With a large screen size and ample storage space that's enough to store 8,000 photos – this digital photo frame is a memorable gift for older adults. The best part is that you can email photos from your phone or computer and have it appear on your Skylight photo frame within 60 seconds.
Amazon's Echo Show
Cost: $49.99
Help your loved one start their day off with a virtual assistant to make their lives easier. We recommend Amazon's Echo Show 5, which comes with Alexa and a 2 MP camera. With this device, you can set various alarms, stream music, and make video calls to close friends and family. The device also turns into a smart display and can be used as a digital frame with all of your favorite photos. In addition to streaming music, you can watch and play TV shows and movies on the screen.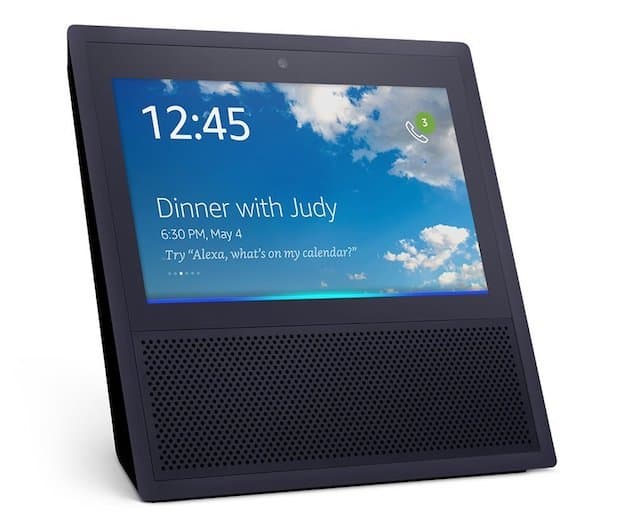 Priced at $49.99, the Amazon Echo Show 5 is a reliable smart device for daily use because it responds to voice commands and helps a senior plan their day with ease. In addition to a large 5.5" touch screen, this lightweight device has a built-in speaker and an easy Wi-Fi setup. This device can also be used to access Alexa Together, a convenient way to stay in touch with the older adults in your life.
A Simple Cell Phone
Cost: $62.99-$96
Some seniors may not want all the advanced features that come with a smartphone. In this case, a simplified flip phone or big button cell phone with minimal features may be best for older adults.
We recommend purchasing the Alcatel Go Flip 4 by T-Mobile, which provides 12.7 hours of talk time with a longer battery life and a 2 MP camera. In addition to an easy and intuitive menu and big buttons for easy navigation, this flip phone has enhanced audio and shortcut keys to help older adults dial their close contacts right away.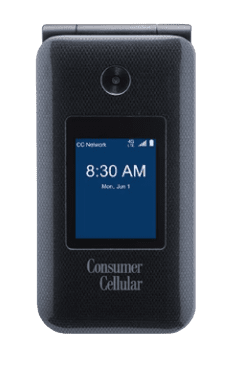 Another cell phone we recommend is the Link II by Consumer Cellular, starting at $59. This flip phone provides a bright 2.8" main display screen with a large 12-key keypad. Plus, it has hearing aid compatibility and extended battery life with up to 14 hours of talk time.
To find more simple cell phones, read our guides:
A Grandpad Tablet
Cost: $149
A tablet helps older adults stay connected with loved ones while doing simple tasks such as browsing the internet, sending messages to loved ones, and playing stimulating brain games.
For older adults that may be tech-challenged, Consumer Cellular has a variety of great user-friendly products on a budget. We recommend Consumer Cellular's Grandpad tablet, which helps older adults connect with loved ones through a simple touch-screen interface.
Older adults can stream music, browse the internet, or make phone calls using 4G LTE. The Grandpad Tablet is $149 and features a high-definition display with a battery life that ranges between one to three days. In addition to advanced and basic tablet features, the Grandpad lets users create a Family Circle to prevent and protect against spam and protect the security of the device.
To learn more about Consumer Cellular products and how they compare to other providers, read our Consumer Cellular review.
A Custom Photo Calendar
Cost: $8.96-$29.99
Help a loved one keep track of important dates while admiring and reflecting on some of their favorite photos all year long.
We recommend purchasing a personalized desk calendar from Walmart Photo starting at $8.96. Simply use the Walmart Photo editing tools to add your favorite photos, modify text, and choose your favorite layouts and designs to create your own personalized photo calendar.
If you're looking to spend a little bit more, we recommend heading over to Vistaprint and creating your own 12-month Custom Wall Calendars starting at $29.99.
A Vintage Record Player
Cost: $79.99-$299.99
Take your loved one back to another era with a durable vintage record player they will thoroughly enjoy. A vintage record player can help loved ones enjoy some of their favorite tunes and the tangible elements of a turntable. If your loved one has a ton of old records, they may enjoy upgrading to a vintage record player.
We recommend getting the Crosley Cruiser Deluxe Turntable starting at $89.95. This turntable is crafted in a beautiful leatherette material and comes with a one-year limited warranty. In addition to an adjustable pitch control and full-range stereo speakers, this vintage record player helps older adults jam out to their favorite songs during the holiday season while hosting friends and family.
If you're looking for a more luxurious and minimalistic turntable, we recommend the C6 Turntable, available in a beautiful walnut color at $250 from West Elm. One of the benefits of this turntable is that it is constructed out of a steel platter which helps avoid vibrations and disturbance to the sound quality.
A Weighted Blanket
Cost: $63-$79.99
Help your loved one stay cozy and comforted this holiday season with a weighted blanket. A weighted blanket can provide many benefits to seniors such as enhanced sleep, reduced anxiety, and relaxation. The weight of a weighted blanket varies, but we recommend going for a weighted blanket that weighs around 5-10 pounds for optimal comfort.
We recommend the Weighted Blanket by Tranquility for $63. With antimicrobial properties, this machine-washable weighted blanket provides gentle pressure to the body. We love that it also comes equipped with temperature balancing technology which keeps you warm when it's cold and helps you cool off when it's warm.
As a second recommendation, consider purchasing the Cotton Weighted Blanket from Luna, starting at $79.99. As a hypoallergenic blanket, it helps older adults have a peaceful and restful sleep throughout the night. Weighing at 15 pounds, the weighted blanket's outer shell is made from 100 percent cotton and is free from harmful chemicals.
A Handheld Massager
Cost: $19.99-$34.99
A handheld massager can be helpful for seniors with chronic shoulder, neck, back, and joint pain. Choosing the right massager that can apply gentle pressure to the body while alleviating stress can be a game changer.
We recommend the HoMedics Percussion Massager from Target. It's priced at $34.99 and offers two different speeds depending on your massage preferences. It also has heat properties to help improve blood circulation while its percussion massage reduces muscle tension. With a lightweight design, this electric device comes with a one-year warranty for peace of mind.
Compression Socks
Cost: $8.99-$39.99
Compression socks provide gentle pressure and comfort to seniors with health problems such as diabetes or neuropathy. They can also help reduce swelling, the risk of varicose veins, and improve blood flow and joint pain.
We recommend Miracle Socks' Anti-Fatigue Compression Socks, which are priced at $10.99 at Walgreens. These travel-friendly compression socks enhance circulation and soothe fatigued and achy legs and feet.
We also recommend Ankle Compression Socks by Comrad, which provide enhanced arch and Achilles support and feel incredibly lightweight while preventing slipping.
An Electric Toothbrush
Cost: $24.99-$119.99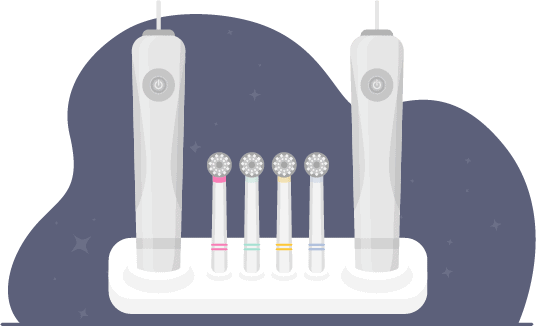 Looking for an electric toothbrush to replace your loved one's traditional toothbrush? An electric toothbrush does a thorough job of getting in between teeth and removing more plaque build-up than a manual toothbrush. For many older adults with dexterity problems, an electric toothbrush can make it easier to get to hard-to-reach areas.
As a dental professional-recommended electric toothbrush brand, Philips Sonicare Essence+ Electric rechargeable toothbrush starts at $39.99 from Best Buy. It is fully rechargeable and comes with a timer so you know just how long you need to keep brushing for. In addition to lifting stains on your teeth, this electric toothbrush helps improve gum health and comes with one brush head. As a bonus, it's also water-resistant and lightweight for easy travel.
If you're looking to spend a little bit more on a Christmas gift, we recommend the Oral-B iO Series 6 Electric Toothbrush for $149.99. This electric toothbrush leaves your teeth feeling super clean with advanced and powerful micro-vibrations that are gentle on the teeth. For seniors that are sensitive to electric toothbrush settings, this one has five smart modes for personalized brushing.
A GoGoGrandparent Gift Card
Cost: $49-$299
For grandparents or older adults that have trouble navigating rideshare or meal delivery apps, there's a service for that. GoGoGrandparent helps older adults get groceries, order rides, and get meals and chores. Instead of separately calling Uber, Lyft, or other rideshare and meal delivery services through a smartphone — all seniors have to do is simply dial the GoGoGrandparent number. From there, they will have a list of numbers to press depending on whether they wish to request an Uber or Lyft or need to request home-delivered meals.
GoGoGrandparent offers gift card credits that you can purchase as a gift for yourself or a loved one. You can choose from different gift card tiers: Bronze, Silver, and Gold with gift card amounts ranging from $49-$299. These amounts can be used for round trip, weekly, and monthly rides that seniors may need.
Smart Hearing Aids
Cost: $399-$3,804
Being able to clearly hear and spend quality time with loved ones is important. For seniors with varying levels of hearing loss, a pair of durable smart hearing aids can greatly enhance their life.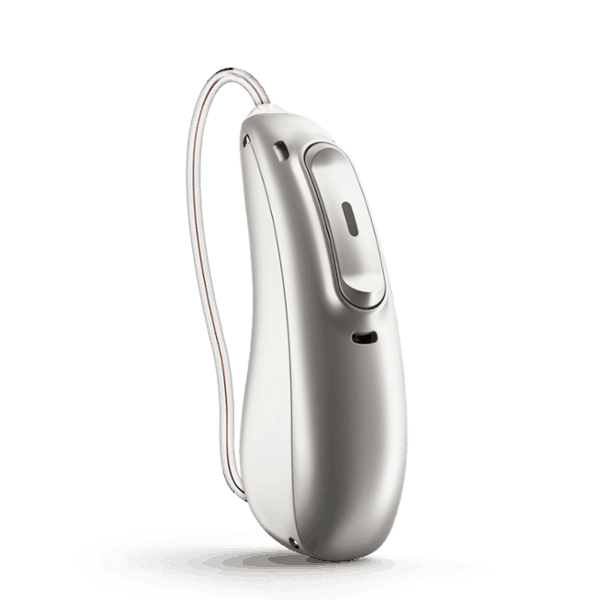 We recommend purchasing Phonak hearing aids, which offer tinnitus solutions, Bluetooth connectivity, and a variety of styles ranging from behind-the-ear to completely-in-canal. Depending on your needs, the cost of Phonak hearing aids range from $1,400 to $3,804.
We also recommend Eargo hearing aids if you're looking for virtually invisible in-ear models and enhanced sound quality. In addition to rechargeable batteries, Eargo hearing aids lets you control volume settings and has up to 16 hours of battery life.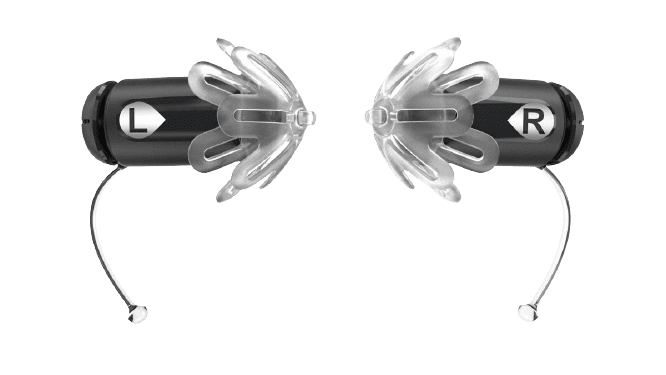 To learn more about our favorite smart hearing aids picks, read the following guides:
A Subscription Box
Cost: $19.99-$49.99
For seniors who enjoy surprises, a subscription box might be a great gift-giving idea. If you choose a monthly subscription plan, they can enjoy a new gift every month. A subscription box may include snacks, beauty and self-care products, and other personal care products.
We recommend the Silver Swag Box, a subscription box that features a curated selection of fun items delivered to your loved one's doorstep. The subscription features fun activities such as crafts and games, home gadgets, personal care items, and monthly themed snacks.
We also recommend subscription boxes from CrateJoy, which offers wellness subscription boxes for aging loved ones. Browse their Gifts for Grandparents collection to find a variety of subscription boxes that your loved one will enjoy.
A Vintage Board Game
Cost: $21.99-$26.99
The holidays can be a time to spend some quality time with loved ones. What better way to celebrate the holidays than with a vintage board game? A vintage board game can be a chance for older adults to engage in a new hobby and stimulate their analytical and strategy skills. In addition to offering plain fun, a board game offers the chance for older adults to strengthen their memory and cognitive skills.
We recommend purchasing this Nostalgia Tin Scrabble Game for $26.99 from Amazon. This nostalgic game was modeled after the 1948 edition of Scrabble, and comes with vintage wooden tiles including a fabric pouch. The tin is great for storage and making sure your Scrabble board game stays in mint condition.
For older adults who enjoy a more competitive game, we recommend purchasing the Wooden Tournament Chess Set for $99.99 on Amazon. This chess set comes with a beautiful handcrafted chess board with a portable compartment for keeping the chess pieces in good condition.
A Walk-In Tub
Cost: $3,000-$10,000
A walk-in tub provides a sense of safety, comfort, and reliability for older adults with limited mobility or fall risks. Many walk-in tubs provide enhanced safety features such as textured seating areas to prevent slips and falls, as well as hydrotherapy jets or fast drain technology. Some of the more high-end and luxurious tubs even have powerful massaging jets and a larger tub size for accessibility.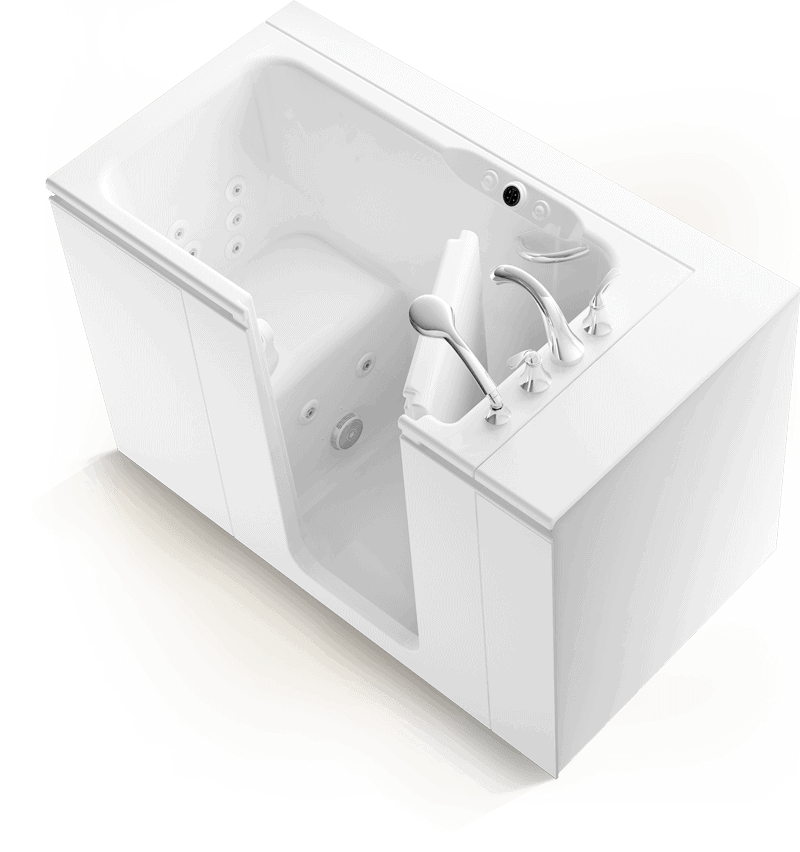 If you're looking for a larger walk-in tub for a senior, we recommend a bariatric walk-in tub that can accommodate bariatric patients' needs. We also recommend American Standard walk-in tubs, which offer professional installation perks and advanced, luxury features such as chromotherapy and massage jets. Alternatively, you can also consider walk-in bathtub models from Kohler, which feature additional safety features such as textured flooring and comfort features.
A Cooking Class
Cost: $15-$79
Older adults or recent retirees may benefit from an educational and enjoyable cooking class. Participating in a cooking class (either virtual or in-person) can help seniors try new recipes and cuisines, while broadening their food palate. This may also serve as a great hobby that they can share with friends and family.
We recommend looking into MasterClass' "Art of Home Cooking" course taught by Alice Waters, founder of restaurant Chez Panisse. You can choose to pay for the $15 per month membership for MasterClass courses and get access to a wide variety of other courses. The best part is that these courses are virtual, so your loved one can take them anytime from wherever they are.
If you're looking for an in-store cooking class or private cooking class event, we recommend looking into Sur La Table's offerings. Depending on your location, you may be able to find a cooking class taught by a Sur La Table chef. For example, you can sign up for an "Introduction to Sushi Making" class for $79, or "Fresh Pasta at Home."
A Key Finder
Cost: $29.99
At some point in our lives, we have all misplaced our keys. The good news is that technological advancements make it easier than ever to track lost keys. Seniors with dementia, Alzheimer's, or other types of memory loss conditions may benefit from a key finder or tracker device.
We recommend the Tile Pro, a powerful key finder and tracker that includes a one-year subscription to Tile Premium. Some of the benefits of this device is that users can get free battery replacements annually, including a $100 reimbursement for their item or keys if the company can't locate it. In addition to these perks, Tile Pro is water-resistant and has voice-assisted finding capabilities with Alexa, Google, and Siri. All you have to do is attach it and use their accompanying app if you forget or can't find your keys. The price starts at $29.99 for this device.
As a second option, we recommend purchasing the Key Finder from Esky Wireless for $21.99 from Walmart. As an affordable key finder, this device has a remote control and can find your item up to 30 meters away.
An Airbnb Gift Card
Cost: $50 and up 
Airbnb is an online marketplace that helps users book vacation rentals or homestays for temporary or long-term travels around the world. Many Airbnbs are hosted by veteran hosts and provide the option of self-check-in for convenience. Airbnbs can be a good alternative to expensive hotel stays, depending on the location you're traveling to.
If you have a hard time coming up with tangible gifts to give to your loved one, a gift card is a great option. For seniors who enjoy traveling during the holidays or just want a getaway, consider buying an Airbnb gift card with amounts ranging from $50 to more.
You can either email the gift card or send a text message gift card to the recipient and they can use it towards their next Airbnb stay. The best part about these gift cards is that they never expire – giving your loved one ample time to figure out the ideal travel destination on their list.
Looking for a fun travel destination or advice on what to prepare for during your travels? Read our guides, below.
A Scratch Map
Cost: $19.99- $24.99
If you have a loved one who is a travel enthusiast, then they'll love the gift of a scratch map to track all of the places they've been! A scratch map is a fun way to "scratch off" the places that you've visited on a large map that you can hang on the wall. The colors will change to distinguish the places you've visited from those that you have yet to visit.
We recommend purchasing the Scratch the World Travel Map poster from Amazon at $24.99. This map of the world comes in a variety of different sizes, and your loved one can hang it in their office or other room of their home. The map is coated in gold and changes to a colorful political map once it's scratched off using a coin or other hard surface object.
If you're looking for a detailed map with a list of all country flags, we recommend purchasing the Scratch Off World Map Poster from Amazon for $20.99. With high ratings, the 17 by 24" scratch map helps older adults share their travel experiences and mark off the destinations they've visited. In addition to a world map, this set also features a map of the United States and a magnifying strip to view small print.
A Keepsake Journal
Cost: $6.99-$14.95
A journal can help us write down our dreams, thoughts, and fears. It can also be a therapeutic gift for older adults that may feel isolated or lonely at times. Making it a habit to journal every day or once a week can help older adults remember and reflect on their daily lives. For older adults with Alzheimer's or dementia, a journal can also be a helpful tool for remembering events that have happened.
We recommend purchasing The Me Journal: A Questionnaire Keepsake from Amazon starting at $14.95. This guided journal has a series of exciting and stimulating prompts that help older adults share their unique story and reflect on the events of their daily lives.
We also recommend This Life of Mine: A Legacy Journal for $19.95 on Amazon. This guided journal is a great pick for grandparents, parents, and those who enjoy answering short-answer questions and documenting information about one's favorite film and tv shows, hobbies, and family history or origin stories. It can be a great stocking stuffer for grandparents who want to make sure their legacy and stories are passed down from one generation to another.
A Heated Coat
Cost: $139.99-$169.99
Help your loved one stay warm, stylish, and comfortable in a high-quality heated coat. A senior can definitely benefit from a compact and well-insulated coat that they can easily transport for their travels, camping trips, and vacations.
Venustas is a company that specializes in heated apparel, vests, hoodies, and gloves for adults, as well as those who enjoy camping and the outdoors. We recommend purchasing Venustas' Heated Jacket 5V for Unisex priced at $169.99. Although it's on the pricier side, we love that this heated jacket is equipped with carbon fiber heating elements to distribute heat across the body within seconds.
We also recommend purchasing ORORO Men's Lightweight Heated Vest, priced at $139.99 from Home Depot with a nylon shell and polyester lining. It works up to 10 hours on a full charge and has three different heat settings that seniors can adjust to their liking and comfortability. We appreciate that this vest is lightweight and puffy for great insulation and use for the outdoors.