Our Favorite Gifts for Grandparents' Day
A New Cell Phone
Cost: $50-$500
When it comes to staying in touch with your loved ones, there's no better tool than a cell phone. And while the cell phones of yore had limited features — predominantly geared for calls and text messages — modern cell phones have a range of safety, photo, and even internet features.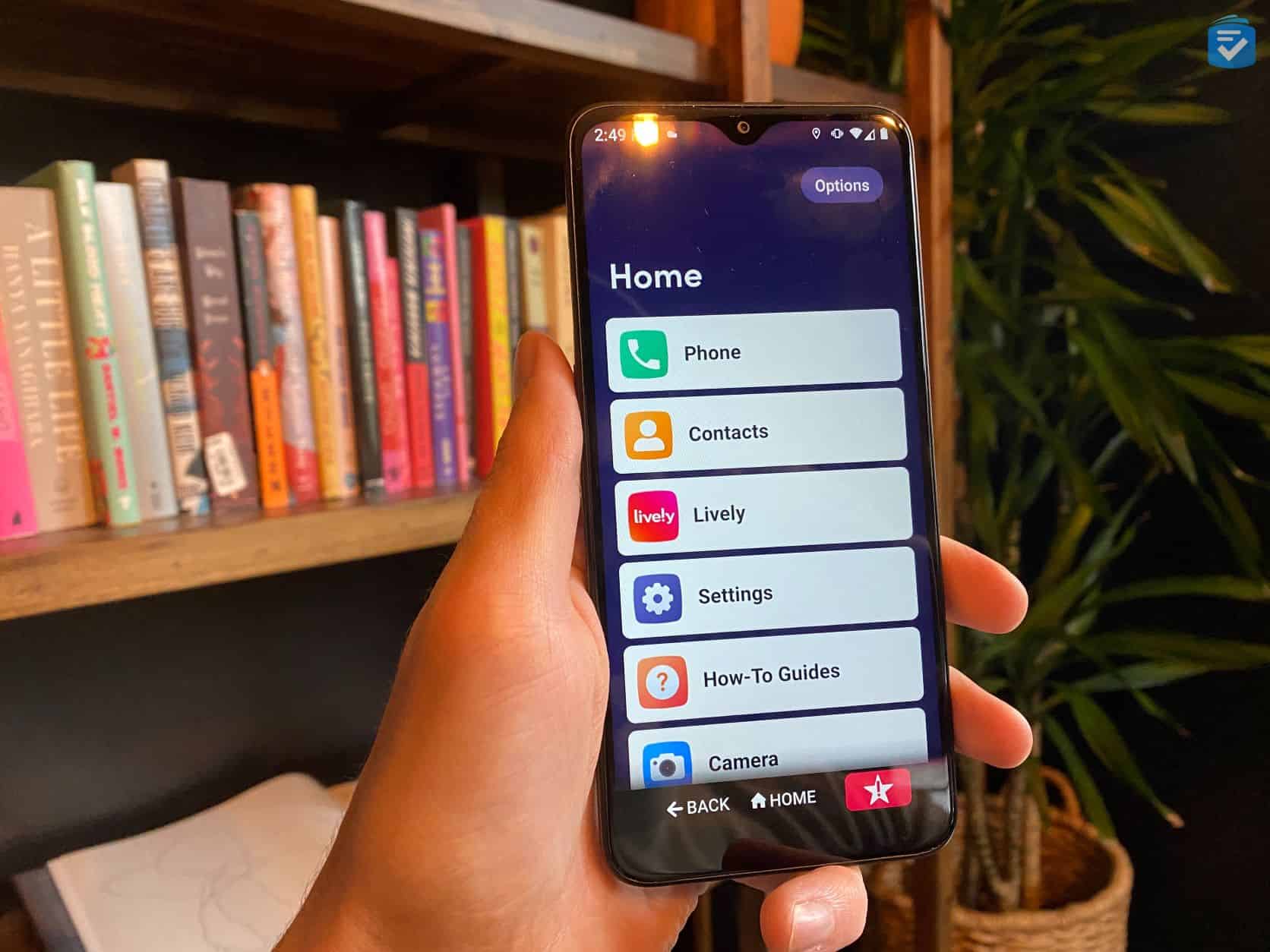 The Jitterbug Flip2, a simple flip phone, has a built-in urgent response button, as well as voice commands, and a camera. Alternatively, many of the top smartphones for seniors feature large touch screens and app stores that allow you to play games, check social media, or even  manage your medications.
To learn more about our favorite cell phones for seniors, be sure to check out our helpful guides:
Medical Alert Systems
Cost: $19.95-$59.95 per month
Medical alert systems can be a useful, inexpensive tool that provide safety to those who live alone. These days, medical alert systems come outfitted with high-tech features such as advanced GPS and location tracking systems, 24/7 monitoring, and a variety of connection types and visible emergency help buttons. You can even opt for a wearable medical alert device that can be worn on the wrist or over the neck, for convenience.
Bay Alarm Medical offers some of the most affordable in-home and on-the-go medical alerts. Their most inexpensive equipment, the In-Home System, costs $19.95 per month with no contracts and optional fall detection. It's the perfect gift for seniors who spend a majority of their time at home and want to make sure they're protected.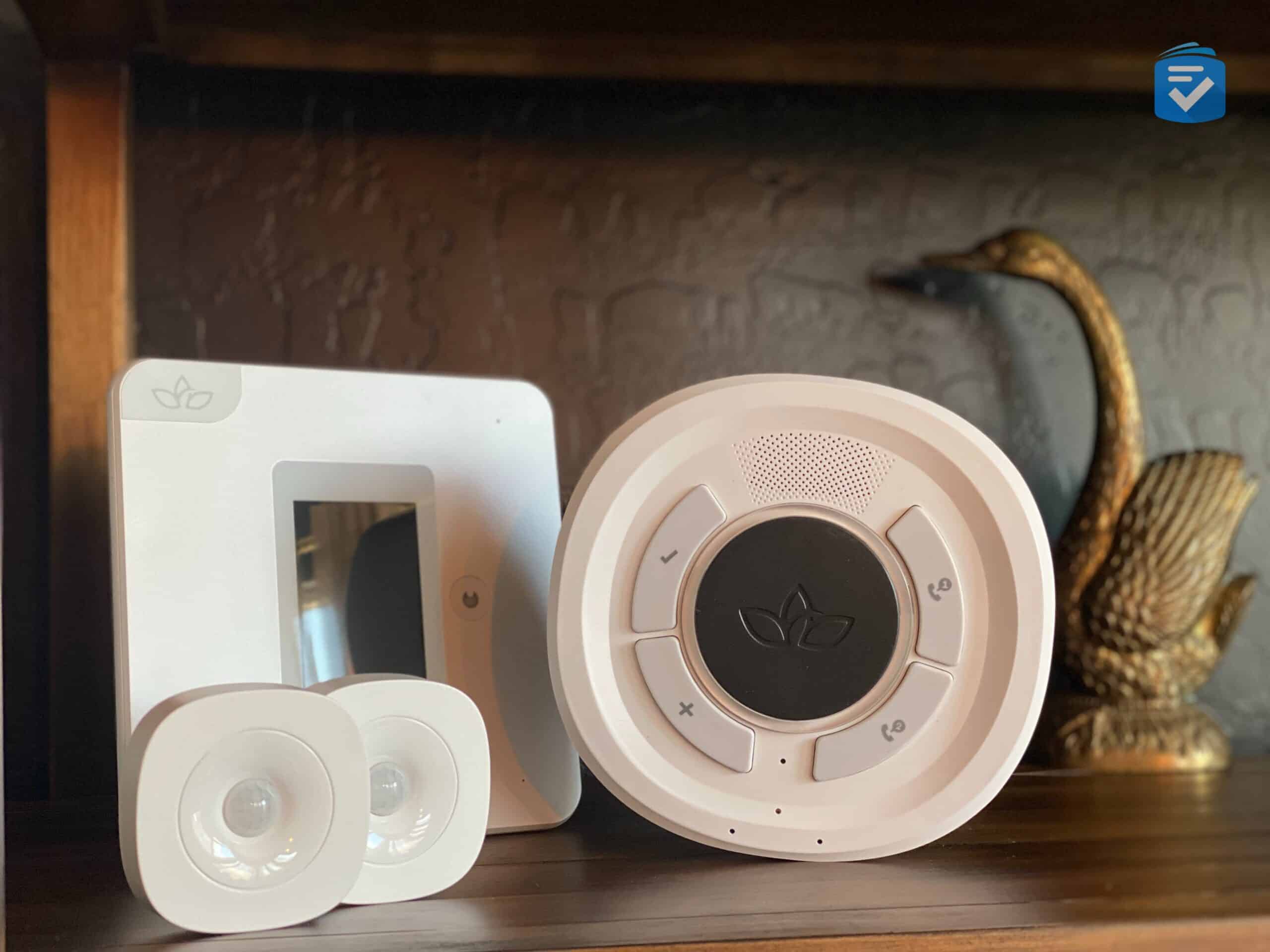 You can also consider other contenders such as Aloe Care Health, which offers three different-in-home systems, or Medical Guardian's MGMove Smartwatch, which comes with GPS features and a step counter.
To learn more about our picks for the best medical alert systems, be sure to check out our helpful guides:
Digital Photo Frames
Cost: $39.99-$199.99
Grandparents who enjoy scrolling through photos might be interested in a digital photo frame with slideshow features. For $68.99, the 8-inch Atatat Digital Photo Frame comes with a large 1920×1080 high-resolution screen, with user-friendly features such as an accompanying remote control and adjustable brightness settings. One of the main perks of a digital photo frame is that you can store your favorite photos in one device without losing or damaging physical copy photographs.
Alternatively, you can also consider the Pix-Star 15-inch digital photo frame priced at $219.99, which provides slideshow features and lets friends and family easily share pictures.
A Walk-In Bathtub
Cost: $1,500-$11,500
Walk-in bathtubs help seniors feel safe when they bathe or have limited mobility and increased fall risk. With comfortable seats and safety features such as grab bars and non-slip surfaces, American Standard walk-in tubs are among our favorites.
We'd recommend looking into American Standard's Gelcoat Whirlpool 30" x 60" walk-in bathtub. This walk-in product is great for seniors who want a therapeutic massage system with water jets and enhanced safety features. In addition to luxury features, the Gelcoat Whirlpool walk-in bathtub features user-friendly push buttons, a neck rest, and safety grab bars for seniors with dexterity issues. The textured bath floor also helps prevent falls and slips, which provides peace of mind for older adults.
We also recommend pairing a wearable medical alert system, like the Lively Wearable2, that you can wear in the shower for added protection.
To learn more about the costs for walk-in bathtubs and safety features to consider, check out our guides:
Meal Kit Subscriptions
Cost: $4.99-$13.95 per meal
For seniors with busy schedules, a meal kit subscription can be a time-saving gift. Having a meal kit subscription plan can significantly cut down the time you spend planning meals during the week or running to the grocery store to get the remaining essentials.
With a HelloFresh meal kit, seniors can choose from over 50 customizable menu options and get recipe cards with quality, fresh ingredients. Everything you need is located in the subscription box, which gets delivered straight to your doorstep. Seniors can choose from a variety of meal plans such as their Low Calorie plan, which starts at $7.24 per serving, with dietician-approved meals that are less than 700 calories each.
If you don't have time to cook meals, seniors might want to consider Freshly, or "chef-cooked healthy" meals that start at $8.99 each. Without the hassle of meal prep, seniors can easily heat up their packaged meals in three minutes or less. As an extra perk, customers can skip their deliveries or cancel their meal subscriptions at any time. Bon appetit!
Alternatively, you could consider one of our favorite meal delivery services for seniors.
Cozy Personalized Blankets
Cost: $16.99-$69.95
Help your grandparents or elderly parents stay warm and cozy with a personalized blanket. Not only are personalized blankets budget-friendly, they're also a picture-perfect gift. You can choose your favorite photos and then have them magnified onto a large blanket-sized canvas. Depending on how much you want to spend, you can choose a collage of pictures, or choose elaborate fonts and designs to convey a special message to your loved ones.
We'd recommend the following personalized blankets to celebrate Grandparents' Day:
Smartwatches for Active Seniors
Cost: $39.95 per month or one-time cost of $229.95
Although traditional watches provide many basic functions that older adults enjoy, smartwatches take it one step further. A smartwatch can pinpoint your location, detect falls, and use voice commands to send text messages or alerts to family and friends. In addition to telling time, many advanced smartwatches on the market today have water-resistant features including heart rate monitoring and step counters to make sure you're on top of your exercise goals.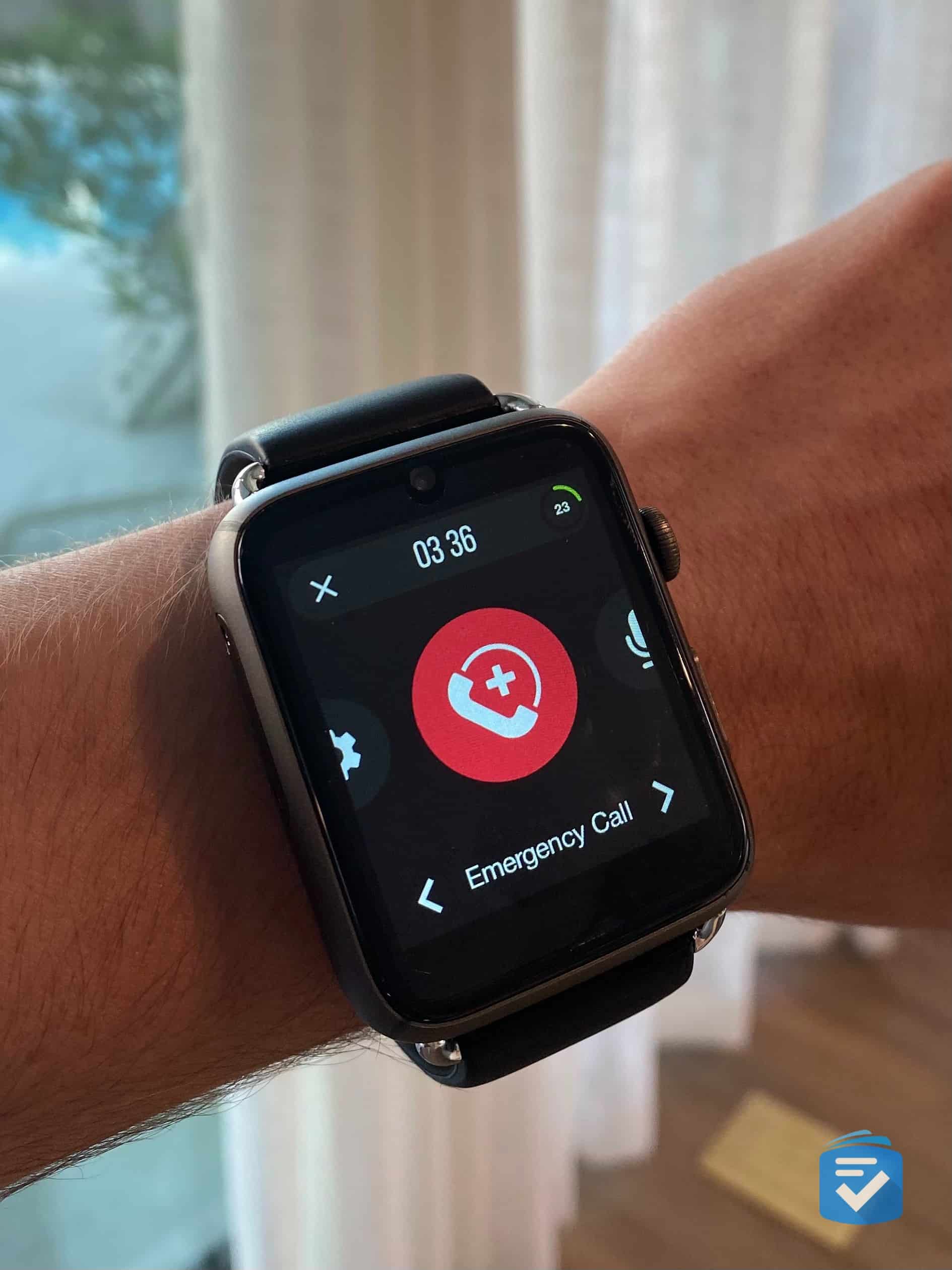 If you're looking for a lightweight smartwatch for a grandparent, we'd recommend Medical Guardian's MGMove Smartwatch, which has a battery life of up to 24 hours and an emergency help button. Alternatively, you can look into the Fitbit Versa 3, which has some of the best wellness features such as activity tracking and oxygen and body temperature monitoring starting at $229.95.
To learn more about our favorite smartwatches for seniors, check out our helpful guides:
Alexa Together for Virtual Support
Cost: $19.99 per month or $199 per year
Alexa Together helps provide support to loved ones virtually. For 19.99 per month, you can receive customized alerts for your loved one's first Alexa use, as well as 24/7 urgent response, and fall detection response. The Alexa Together subscription may be helpful for seniors who need help remembering when to take their medications, those with fall risk or who live alone.
Alexa Together also allows you to virtually check in on your grandparents. In addition to other advanced features, Alexa Together also offers a Circle of Support, which sends notifications to family members and friends in the event that you are unable to check in. To operate Alexa Together, the person receiving support will need to have an Echo Device.
To learn more about Alexa Together and other smart virtual assistant services, read our Alexa Together review.
A Robotic Vacuum Cleaner
Cost: $70-$179.99
Vacuuming can be a difficult task for some seniors with dexterity, back, or knee problems. In this case, a robotic vacuum cleaner can come in handy. This device is useful for older adults because many models are rechargeable and allow you to set timers. They also have built-in  advanced features such as adjustable suction power, remote controls, and obstacle detection functions to move around items such as furniture.
We recommend purchasing the Pure Clean Robot Vacuum Cleaner by SereLine, priced at $70. You can use this device on carpet surfaces, though there are other robotic vacuums that also remove dust and debris on hardwood floors. With a UV sterilizing light feature, this device kills 99.9 percent of germs — helping seniors stay safe and healthy while minimizing the need to self-vacuum.
Another product we'd recommend is the iRobot Roomba 695 Robot Vacuum, which is priced at $179.99 and can be used on both carpet and hard floors. With voice control and app control capabilities, this vacuum automatically recharges and comes with advanced sensors and quality cleaning features.
A Relaxing Massage
Cost: $29.99-$99.99
A gift certificate to a massage parlor can be an excellent idea for spoiling and pampering your grandparents. A massage parlor provides a relaxing environment for seniors while alleviating  any muscle tension or stressors on the body. Alternatively, you can also look into handheld massage deep tissue massagers priced at $29.99 to $99.99.
We'd recommend the RENPHO rechargeable handheld deep tissue massager for seniors because it's portable, cordless, and comes with five interchangeable head attachments. This is a great massager for seniors who have pain in the feet, shoulders, neck, muscle, legs, and arms.
If you're looking for an advanced muscle therapy massager, we'd recommend the DDVWLU massage gun deep tissue muscle massager priced at $74.98. This handheld massager has seven different speed levels, a lightweight design, and noise reduction technology. It's perfect for seniors who have joint or chronic pain, as you can adjust the speeds and carry it with you on the go.
A Smart Speaker
Cost: $49.99-$189
A smart speaker responds to voice-activated commands and makes it easier for seniors to ask questions and check in on their upcoming appointments. We recommend the WellBe Smart Speaker by HandsFree Health, which starts at $189. As a virtual health assistant, it has medication reminders, tracks blood pressure and glucose levels, and helps seniors stay updated on the news and listen to their favorite music. Since the device is HIPAA-compliant, it can also answer general health questions and respond to voice commands.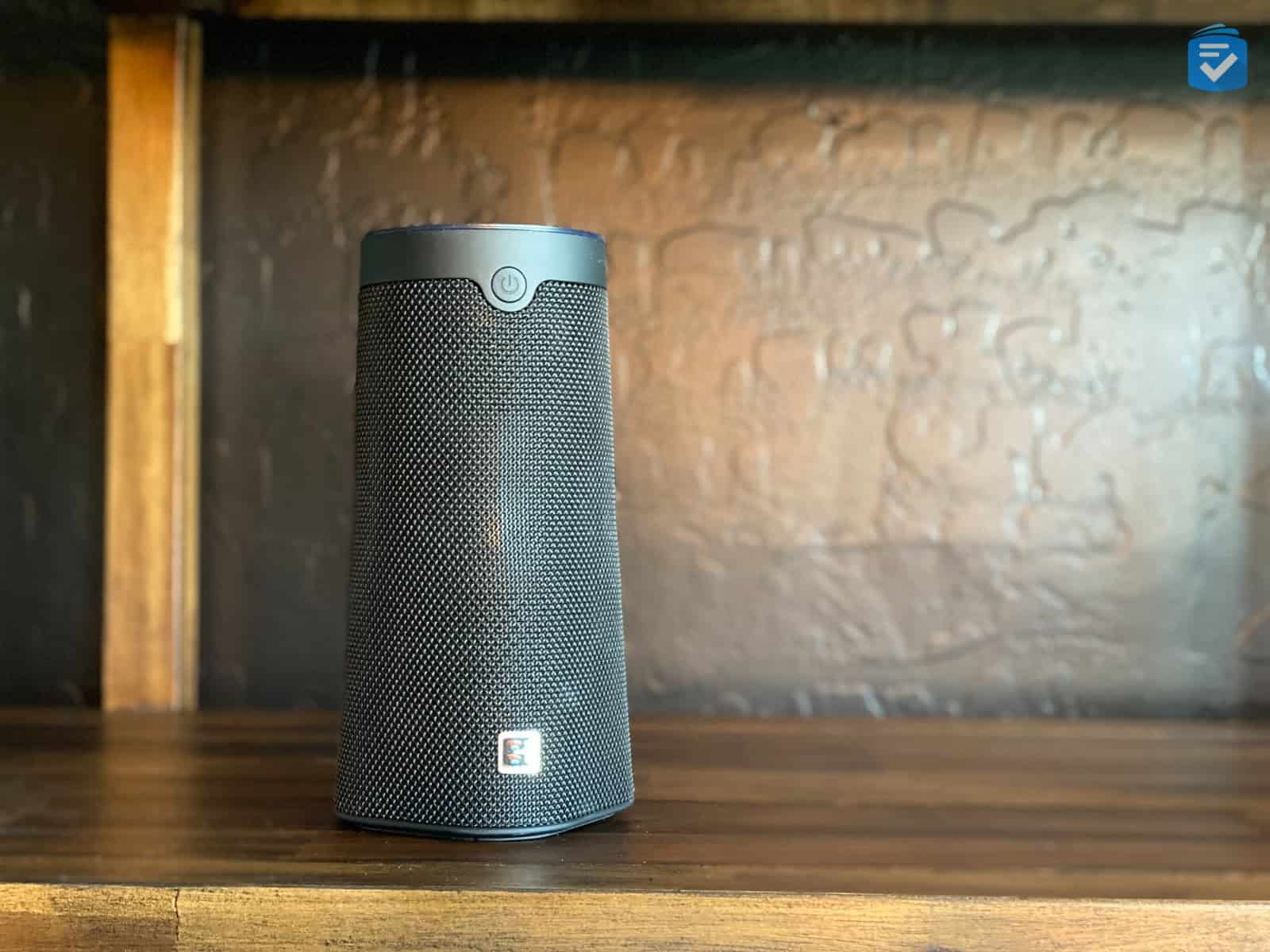 If you're looking for a more inexpensive smart speaker, we'd recommend Amazon's Echo Dot (4th generation) smart speaker with Alexa priced at $49.99. This device responds to voice commands, adjusts thermostats in the room, and plays music and audiobooks. It's perfect for seniors that are looking for a smart speaker that can act as a virtual assistant and entertainment system in one.
Picture-Perfect Photo Albums
Cost: $6-$29.99
Although digital photo frames may have replaced traditional photo albums, older adults may still enjoy the sentimental value behind physical photo albums. A physical photo album can be a great place to store your most cherished memories and protect your original photographs from damage. For seniors, a photo album can provide a space for them to reminisce and reflect on past memories with loved ones. No matter the occasion, a photo album can provide comfort and help document and save important memories.
We recommend purchasing the Blue Silky Photo Album by Recollections, priced at $17.99 from Michael's. This album comes with a beautiful baby blue color and can hold a total of 200 4" by 6" photos.
If you're looking for a budget-friendly photo album, Walmart has the Pinnacle 8 x 10 Black Linen Photo Album, which holds 240 photos at $7.48.
A New Mattress
Cost: $399-$5,799
Did you know that it's recommended you should replace your mattress every six to eight years? A good night's sleep is important for older adults, who may find it more difficult to fall asleep than when they were younger. A good, firm mattress can help aid sleep and reduce the number of times a senior might wake up in the middle of a night.
If you have a lot of back pain, we recommend choosing a firm bed such as Sleep Number 360 c2 Smart Bed, which costs $999 for a queen size. It has special SleepIQ technology, which lets you know the quality of your sleep through an accompanying smartphone app. As a bonus, it also has air technology that automatically adjusts the firmness of your mattress depending on your movements.
For seniors with hip and joint pain, the Legend Hybrid Mattress by Leesa offers medium-firm comfort with microcoils that provide hip and shoulder support. Priced at $1,899 for a queen, this mattress provides everyday comfort to seniors, with a 10-year warranty and a 100-night, risk-free trial.
To learn more about how much sleep seniors need and selecting the right mattress, read our guides:
An Adventurous Cruise
Cost: $499-$1,799
A cruise getaway gives older adults the chance to explore new destinations at affordable prices. Many cruise lines such as the Royal Caribbean International come equipped with wheelchair-accessible rooms and extensive dining options. One of the perks of choosing Royal Caribbean as your cruise line is that they offer reduced senior prices on selected cruise sailings for guests that are 55 and older. We also recommend considering adding on travel insurance to protect your personal belongings and safety.
Other cruise lines to consider include Celebrity Cruises and Norwegian Cruise Line, both of which offer sophisticated cuisine and enjoyable travel destinations for older adults and retirees.
To learn more about other fun senior cruise destinations, read our guides:
Your Time
Cost: Priceless
Of course, nothing tops a Grandparents' Day gift like the gift of valuable time with your loved ones. We recommend preparing a home-cooked meal for your grandparents or going through some old photo albums together. Spending quality time can be the greatest gift for seniors — especially if they don't see you frequently.