Our Favorite Gifts for Older Men
Handheld Massager
Cost: $19.99 to $39.99
A handheld massager can be an excellent gift for older men who suffer from muscle strain or soreness. Having easy access to a deep-tissue massage can be a convenient alternative to spending a lot of money on a professional massage.
If you're on a budget, then we recommend the Renpho Rechargeable Massager, which you can purchase for $39.99 at Walmart. With a long-lasting battery and a powerful motor with 3,600 pulses a minute, this lightweight massager also has a litany of advanced features. Your gift recipient can keep it by their favorite recliner and reach for it anytime they need some relief.
Personalized Decanter Set
Cost: $35.99 to $66.50
Choose a personalized decanter set for the older adult who enjoys entertaining guests and pouring a nice glass of whiskey for special occasions.
We recommend the Pineapple Cut Crystal Decanter from Things Remembered, priced at $66.50. This sparkling crystal decanter features a pineapple cut design with an elaborate crystal stopper to retain the freshness of liquor. You can also get it personalized with a special date, name, or quote.
If you don't mind splurging on a fancy decanter, then we recommend the Oakmont Etched Whiskey Decanter Set from Home Wet Bar for $119.95. This five-piece set includes four glasses for entertaining guests, as well as a classic liquor decanter.
Golf Subscription
Cost: $19.99 to $49.95
Men who enjoy golfing with their buddies will love an adventurous golf-inspired subscription with a curated box of their favorite products.
We recommend Birdie Bundle's subscription, which starts at $49.95 and is delivered on a monthly basis. Every shipment includes a variety of golf accessories, high-quality apparel or wearables, and various promotions and discounts.
Another product we recommend is the Mullybox, which starts at $19.99 per box. Subscribers get two sleeves of golf balls and up to two additional golf accessories. For golf enthusiasts, this is on par with a pretty sweet deal.
Shaving Club Box
Cost: $24.99 to $58
For a close shave on a budget, opt for a subscription to a shaving club. Older men can enjoy the affordability and convenience that comes with a monthly shaving club subscription. Instead of dealing with blunt razors that constantly need to be replaced, they can enjoy high-quality razors and refills on a monthly basis.
Consider a monthly subscription to Dollar Shave Club. For the most affordable package, we recommend the $24.99 Starter Shave Bundle. It includes six blade refills and first-box incentives such as a razor handle, razor cover, and shave butter to prevent ingrown hairs and prep the hair for a comfortable shave.
Pro tip: Answer the quiz on Dollar Shave Club's website to find the best package based on shaving frequency and skin sensitivities.
We also recommend Harry's if you're looking for a shaving subscription that caters to hair care, shaving, body care, and skin care.
Manly Scented Candles
Cost: $17 to $24.50
Candles can set the mood and relax the mind from a busy day. When you want to help an older man unwind from the stresses of daily life, a scented candle can come to the rescue.
We recommend Colonial Candle's Suit and Tie candle from the company's Manly Indulgence Classic Collection. Priced at $24.50, the luxurious candle has calming notes of clary sage and sandalwood to spruce up any room. Since it's a soy wax blend candle, it lasts longer — up to 60 hours of burn time so you don't have to worry about stocking up on more candles.
We also recommend Northern Lights Candles' Whiskey and Tobacco candle for $17. This long-lasting candle has Kentucky fragrance notes mixed in with tobacco and ginger for a strong, distinct smell.
Meat Subscription Box
Cost: $169 to $175
For a steak or general meat enthusiast, choose a meat gift box that satisfies their appetite! Instead of heading to the grocery store to stock up on meat, you can gift the convenience of having high-quality meats delivered every month for a fraction of the price.
We recommend ButcherBox, a meat-delivery subscription box that offers free shipping and a curated box of favorite meat products. With a ButcherBox subscription, the older man in your life will get 100 percent premium grass-fed beef, free-range organic chicken, and fresh pork and seafood delivered straight to their doorstep.
We recommend choosing a high-quality gift box, such as a Premium Grill Box for $175 or a Steak Lovers' Box for $169. You can also choose to customize your own box and get 9 to 14 pounds of high-quality meat for approximately $169 per month. As a perk, you can cancel the subscription at any time.
Satin Pajamas
Cost: $19.99 to $34.99
We could all use a fancy pair of pajamas at some point in our lives. Why not buy a super comfy pair of satin pajamas as a gift for your dad? Not only are satin pajamas stylish, but they are also a luxurious and lightweight take on traditional cotton pajamas.
We recommend Alexander Del Rossa men's button-down satin pajama set for $34.99 from Target. You'll get pajamas with a matching sleep mask to complete the look. With a long-sleeve top and comfortable elastic-waist bottoms, these cool pajamas are great for everyday wear or special occasions. Plus, the premium polyester satin keeps older adults warm during the winter and cool during the spring and summer.
Smartwatch
Cost: $39.99 per month and up
A smartwatch can help streamline our lives with high-tech features such as health metrics and the ability to view text messages. If you're considering a smartwatch for a loved one, then there are many features to consider to get the best value.
We recommend the MGMove smartwatch from Medical Guardian, which keeps older adults safe during both emergencies and daily routines. Starting at $39.99 per month, the smartwatch has unique voice-command options, a step counter, and an accessible emergency button.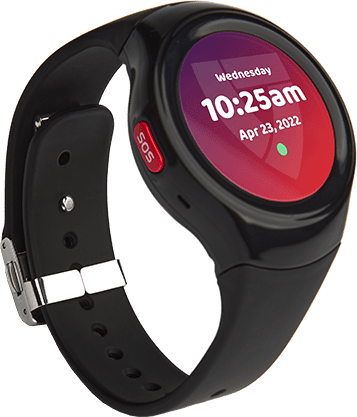 An alternative, Med-Watch's Blood Pressure Watch Pro, is priced at $69.99. It helps older adults get a blood pressure reading and check their oxygen and heart rate. The smartwatch also helps track sleep and the calories burned on a daily basis. It's also waterproof and has a battery that lasts up to a week.
Looking for other affordable smartwatches with more wellness features? Take a look at our guide to the best smartwatches for seniors.
New Hearing Aids
Cost: $1,595 to $1,995
We're certain the older adult in your life with hearing problems would be thrilled to get a new pair of high-quality hearing aids to enhance their hearing. Hearing aids can help older adults hear full conversations clearly while choosing discrete and lightweight options for everyday wear.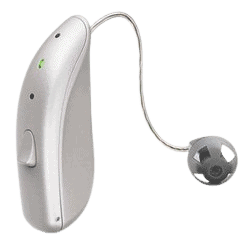 We recommend hearing aids from Jabra Enhance — especially the company's latest devices, the Enhance Select 200. These hearing aids start at a one-time payment of $1,995 per pair, or $65 per month. As a bonus, customers get a 100-day risk-free trial, including a gracious three-year warranty on a pair of rechargeable hearing aids. These hearing aids are nearly invisible and have high-quality sound and noise-canceling technology. In addition to easily pairing with a phone or tablet, Jabra Enhance hearing aids can last for 30 hours on a three-hour charge.
To learn more about other hearing aids, read the following guides:
Ring Doorbell
Cost: $99 to $339.99
Home security and peace of mind can be one of the best gifts for older adults. With new improvements in technology, we now have smart home devices and the ability to monitor suspicious activity even when we're away from our homes.
Ring's best-selling Video Doorbell home security device is just $99, and it lets users monitor and see visitors at their door remotely. With your purchase, you'll get a free 30-day trial of Ring Protect.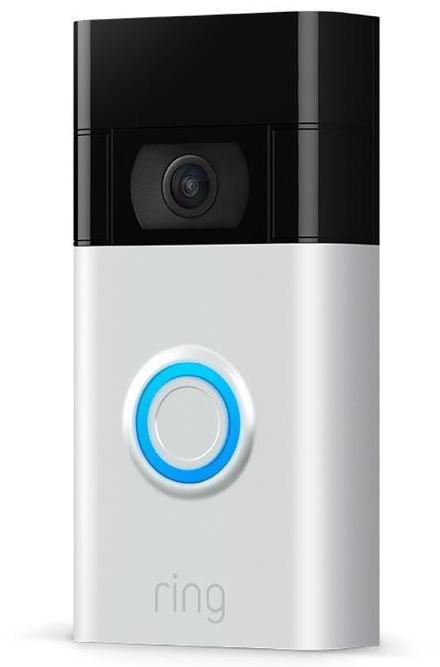 Seniors can get customized notifications on their phone and tablet even if they're traveling. Along with HD video and two-way talk features, the Video Doorbell has a built-in rechargeable battery and works with Alexa.
To learn more about Ring and other home security systems, read the following guides:
Beer-of-the-Month Club Membership
Cost: $32.95 to $41.95 per month
Raise a glass and get a fun beer club membership for your favorite person. Help the recipient enjoy an ongoing supply of some of the finest international and domestic beers. In addition to taste-testing and broadening their beer palate, they'll enjoy trying different beers throughout the year.
We recommend the U.S. and International Variety Beer Club membership from the Microbrewed Beer of the Month Club. It starts at $37.95 per month and includes both domestic and international craft beers, along with brewery profiles and unique tasting notes. In addition to delicious craft beer, customers will get a detailed newsletter that discusses brewery histories and food pairing recommendations.
We also recommend the Beer of the Month Club, whose monthly shipment includes 12 hand-selected beers such as stouts and IPAs. Customers will also get personalized gift letters and the option to choose from different monthly subscription tiers starting at $47.95 per month for two months.
Humidifier
Cost: $29.99 to $74.95
Make sure your loved one is breathing clean air with a cool-mist humidifier that keeps the air moist. A humidifier is a thoughtful gift for older adults who have asthma or issues sleeping.
We recommend the Honeywell Cool Moisture Humidifier for $74.95. It comes with three speed settings and a wide tank opening for easy clean-up and refills. In addition to a tank capacity of 1.1 gallons, the lightweight humidifier provides cool moisture throughout the day and night.
Another recommendation is the Pure Enrichment MistAire Humidifier, priced at $29.99 from Bed Bath & Beyond. The cone-like humidifier helps retain moisture in the air, and it's portable for easy transport. In addition to two speed settings, it weighs only 1.1 pounds and comes with a five-year manufacturer's warranty.
Antislip Socks
Cost: $17.95 to $19.95
For older men who may be prone to slips and falls, it's important to have a pair of antislip socks with a rubber sole for traction.
We recommend nonskid crew socks from Pembrook for $17.95 to $19.95. The best part is that they are stretchy and provide a great grippy sole. Designed for comfort and daily wear, these unisex socks are highly durable and help older adults feel safe when working out or going out for errands.
Wearable Blanket
Cost: $49.99 to $59
Older adults who get cold easily or live in colder climates may benefit from a cozy wearable blanket. One of the benefits of a wearable blanket is that you can retain the heat from the blanket even if you need to grab a quick snack from the kitchen.
We recommend the Comfy Teddy Bear Quarter-Zip Single for $49.99 from Zappos. It features a pullover design with a large kangaroo pocket. In addition to the comfortable (and adorable) design, it's made from 100 percent polyester and comes with full-length sleeves to keep seniors warm and protected.
Another recommendation is the Cozy Sherpa Wearable Throw from L.L. Bean for $59. The cozy plush and hooded wrap is great for outdoor adventures or simply lounging around the home. With a one-size-fits-all design, this wearable throw is super soft and includes two pockets for your cell phone.
Electric Toothbrush
Cost: $24.99 to $49.99
To help older adults reach hard-to-brush areas, an electric toothbrush can provide precise vibrations to remove plaque and strengthen enamel. Along with a reliable mouthwash and twice-daily flossing routine, an older man can add an electric toothbrush to his dental care routine.
We recommend the Oral-B Pro Electric Toothbrush for $49.99. Designed to remove more plaque than traditional toothbrushes, this electric toothbrush can alert older adults when they're brushing too hard using a unique pressure sensor. Along with rechargeable features, the toothbrush has an automatic timer that goes off every 30 seconds to let you know when it's time to switch to another part of your mouth.
Tumbler
Cost: $12.99 to $22.99
Make sure your loved one is staying hydrated on a daily basis. Giving them a sturdy tumbler can help encourage them to meet their water goals while protecting the planet.
We recommend a personalized tumbler from the Personalization Mall. You can choose your text in any font on the front of the tumbler. In addition to a capacity of 20 ounces, this stainless-steel tumbler provides great insulation for your cold or warm beverages.