Solutions for Social Isolation
The key to successfully addressing social isolation is to engage them with interaction from friends, family, caregivers, or even a therapist if their symptoms appear indicative of depression. These types of social interactions can take many forms.
Visiting the Senior Center
When people think of senior centers, they often write them off as boring places where older adults go to eat bland food and watch reruns of sitcoms; however, most of them offer a much more fulfilling experience. With group activities such as team sports and cooking classes, senior centers can be a great way to help older adults remain social and active members of their communities.
Many of these places regularly host lectures, art classes, book clubs, and just about any other activity you'd want. All of this boils down to them being a great way to mitigate social isolation. Studies show that adults who regularly visit their senior center report higher overall health levels and satisfaction with their lives.
Volunteering
No matter where you live, it's likely some organizations are powered by volunteer efforts. Animal shelters, food banks, and mentoring groups are nearly universal in every American town. Volunteering for one of these organizations is not only a great way to make a difference in your community, but it can also help improve your health.
In a study of Americans aged 60 and over, those who volunteer demonstrated lower levels of disability and higher overall health levels. Volunteering can also be a great way to both make and foster friendships, with each of you working towards a shared purpose. This benefit goes for anyone, regardless of age.
Tax Benefits: If you find yourself spending money to support your volunteer work, this can often be deducted from your taxes.
Adopting a Pet
Studies have shown that having a pet can help decrease blood pressure, lower stress, and even increase heart patients' longevity. On the less tangible end of things, having a pet can give you a fulfilling sense of companionship, not to mention that dogs, in particular, provide a great excuse to get out of the house and go for a walk.
Additionally, if adopting a pet feels like too big of a commitment, there are many services that allow you to foster animals, caring for them until someone else permanently adopts them.
Hiring a Home Companion
While this option is more costly than most, hiring an in-home companion can be a great way to both ward off social isolation and receive proper medical care. Especially for those who live far away from their loved ones, a companion can give you peace of mind that they are being taken care of.
Medication Concerns
It seems as though the older you get, the more medications and supplements begin to work their way into your daily regiment. It's actually not unusual for older adults to have ten or more prescription drugs in addition to supplements recommended by their physician, with many requiring three to four doses per day. In all, this can add up to dozens of pills to coordinate, schedule, and administer properly, which can be confusing for anyone, regardless of age.
Mismanaged medications cause many hospital visits each year, and overdosing or underdosing of prescriptions often results in injury. Luckily, there are a few simple ways to address this issue.
Solutions for Medication Concerns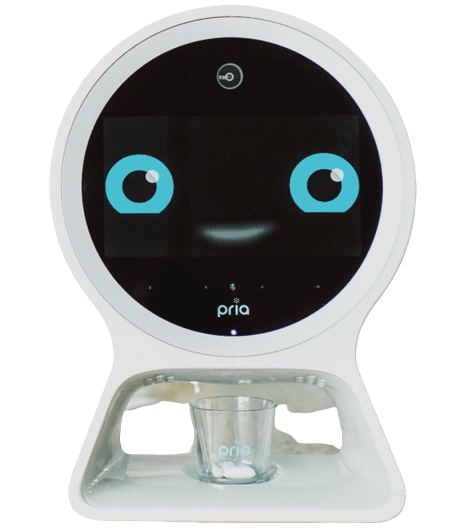 Automated medication dispensers range in price from around $40 up to a whopping $1,500 for top-of-the-line models. These devices are designed to store a month or more of medications that are inserted into the unit's internal cups by doses, days, and times. Loading the machine is preferably performed by a caregiver to ensure accuracy.
Medication dispensers feature a reminder alarm when it is time to take medication, and the user presses a button to allow the unit to dispense the proper dosage of pills. Higher grade models can be linked to phone lines, issuing alerts to authorized caregivers when medications are missed or need refilling. One of my favorite devices, Pria, can even be used for video chatting.
Cognitive Decline
Memory loss is typical during the aging process; however, signs of cognitive decline do not necessarily mean a senior is suffering from some form of dementia. As one grows older, physiological changes can source brain glitches that disrupt certain normal functions we have never considered being without such as quick information recall and being a fast learner.
And this is nothing to be ashamed of. Studies show that one in ten adults over 45 reports a noticeable cognitive decline. While these mental processes may not indicate severe memory loss, seniors should consult with a physician to rule out dementia. Early detection and treatment are vital to slowing these types of conditions.
Solutions to Cope with Cognitive Decline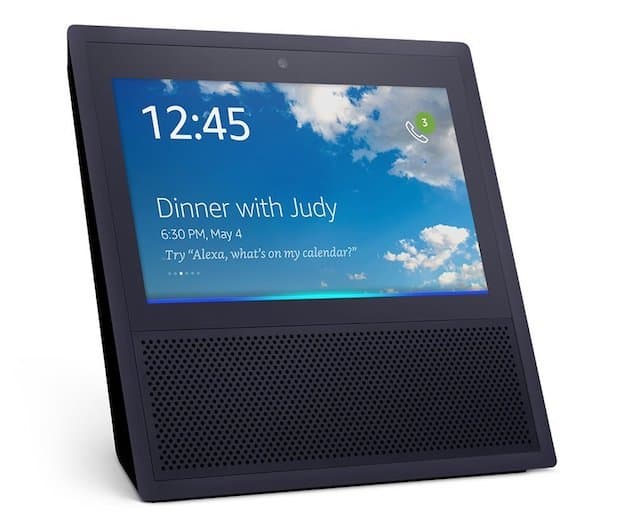 The best solution for a senior facing the challenges of memory loss or severe declines in cognizance will depend on their diagnosis and the type of issues they are having. However, some of the most popular tools utilized by such seniors and their caregivers to promote health are smart home assistants such as Alexa, Siri, and Amazon Echo. These tech gadgets offer various interactive tools on-demand, such as reading books and music that stimulate the brain. They also provide medication reminders and assist with alerts for important scheduling notes such as appointments and special occasions.
Medical alert systems armed with GPS tracking are also an excellent option for those with memory issues that may become disoriented and lost. Alert systems allow them to get help quickly. Of course, seniors with serious cognitive decline may need full-time professional care in a memory care facility for seniors or an in-home caregiver with experience and education for dealing with dementia patients.
Speech, Vision, and Hearing Loss
Seeing, hearing, and speaking are skills that the majority of us take for granted. As we grow older, however, these gifts can diminish (sometimes unexpectedly), presenting a challenge to daily life in several ways. Age-related issues such as glaucoma, macular degeneration, and cataracts affect millions of adults. More than one-third of people over 65 experience hearing loss, and conditions such as Parkinson's can make speaking more challenging.
All of these sensory issues can make it more difficult for older adults to interact with both their loved ones and the world around them. Fortunately, The Senior List has come upon some reliable tools and solutions to ease these issues.
Solutions for Seniors with Hearing, Vision, or Speech Issues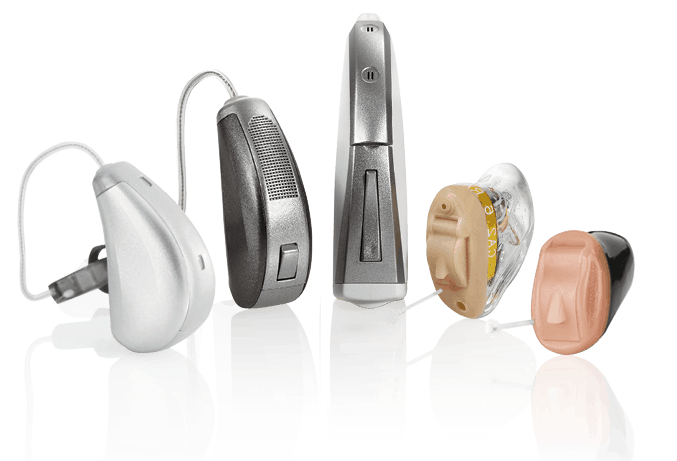 There are many practical communication tools available to help seniors see, hear, and communicate with ease. Of course, hearing aids are the go-to solution for those with audial issues, and they are available in nearly invisible models, so there's no embarrassment involved.
Additionally, modern cell phones and computer programs offer speech-to-text options that ease communication for visually impaired seniors. Even using the Internet is facilitated by voice-controlled keyboards, screen magnifiers, and trainable voice programs that will type everything for you.
One of the hidden risks of sensory loss is the social isolation that often follows. When someone has difficulty communicating, it's common for them to either avoid social interactions or avoid them altogether, creating a compound effect on their health. This is why it's important to make use of the latest technology to help mitigate these effects.
Emergencies in the Home While Alone
Being home alone can give a senior a sense of independence, but it can simultaneously cause a great deal of anxiety for their loved ones and caregivers. Balance issues are a huge concern, as falls are the single leading cause of elderly adult injuries. Naturally, mishaps and falls can happen anywhere, even while outside one's home. The good news in that there are some simple and affordable solutions for this problem.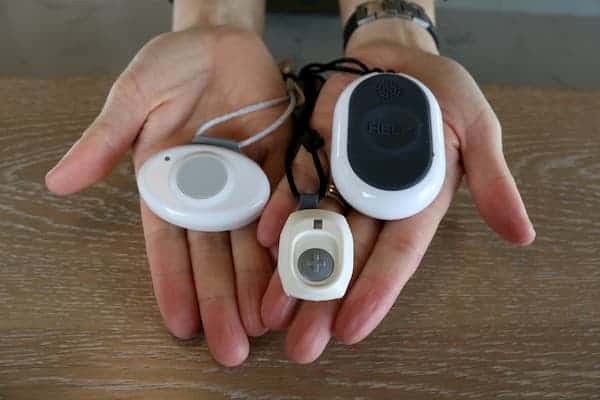 Solutions for Senior's Emergency Needs
Today's modern medical alert devices are one of the most convenient and cost-effective methods of ensuring the wellbeing of seniors, both in the home and on the go. These personal emergency response systems are typically waterproof, worn around the neck or wrist, and feature a panic button that calls a 24/7 monitoring center. Once contacted, the agents at these centers can communicate directly with you through the medical alert device. They'll verify your location, assess the emergency, and plan a response, whether this means contacting an EMT or calling a neighbor to check on you.
Preventing Falls: Some other immediate ways to prevent falls in the home include installing handrails, cleaning up clutter, and wearing nonslip shoes.
Mobility Concerns
One in ten people over the age of 65 face serious issues when it comes to getting around. This number more than doubles with those over 75. Especially if you've retired, you likely want to spend your time enjoying your favorite activities, many of which likely require standing and walking.
Of course, there are some quick fixes such as canes and walkers, which can increase stability. There are also mobility devices such as wheelchairs and scooters that can further augment your ability to get around safely and comfortably. Once a physician has recommended that you invest in a mobility assisting device, here are some solutions to get your home prepared.
Home Accessibility Solutions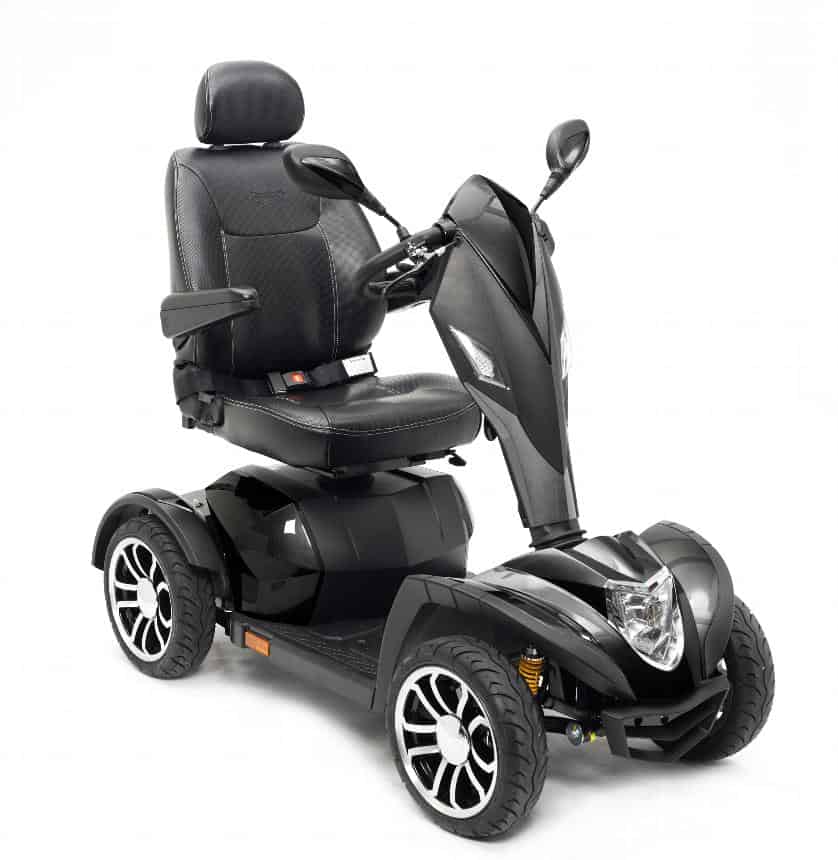 There may be a need to install a wheelchair ramp outside, as they are useful even for those using canes or those who simply don't handle stairs very well. Inside the home, there may be a need to expand walls a few inches and move around cabinetry and rails in the kitchens and baths to allow for a circular motion for those who are chair bound. Another solution, albeit significantly more costly, is moving to a home with one story. This can drastically cut down on the risk of falls and increase your overall quality of home life.
With some of these more in-depth fixes, the key is to plan. The home renovations listed above can often be costly and time-consuming, so it's best to assess your potential mobility shortcomings and act accordingly honestly.
Recap
While it's often said that death and taxes are the only certainties in life, I'd like to throw in the process of aging. You can't stop the aging process, but you can certainly make it more comfortable and safe.
Even if you're only in your forties, it's a great idea to plan for your future health proactively. Armed with knowledge and a plan of action, there's little to stop you from making the most of your golden years.