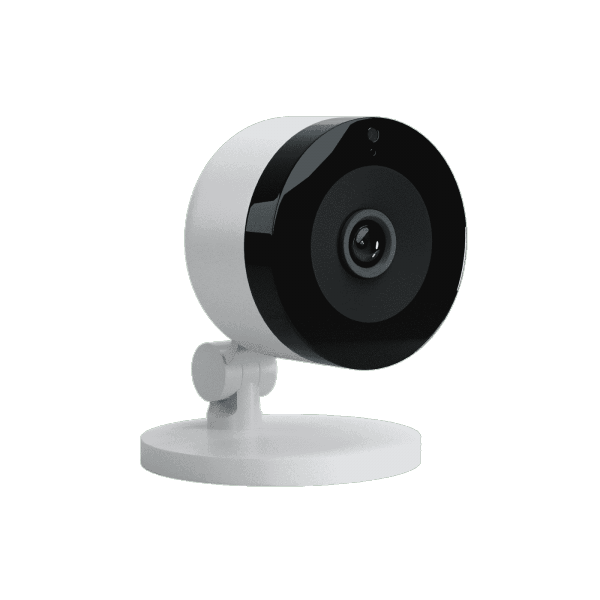 Frontpoint Home Security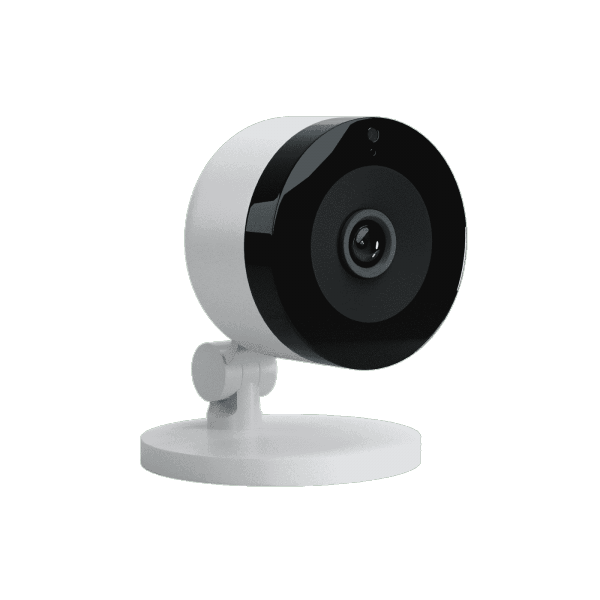 When it comes to DIY home security systems, Frontpoint stands out as one of the most popular and reliable companies. Their customizable systems, backed by 24/7 professional monitoring, offer an ideal solution for homes of any size, keeping you secure through an advanced array of cameras, sensors, and smart home features. What's more, their equipment and services come at competitive price points. But is Frontpoint the home security system for you?
In this rundown, I'll take a closer look at the Frontpoint line of products. I'll recount my experience purchasing, installing, and testing my own Frontpoint home security system, and I'll tell you how they stack up when compared to other options. Let's dive in.
The Frontpoint Difference
For the uninitiated, a DIY home security system such as Frontpoint offers the same protection of conventional systems but with higher degrees of customization and user control. Most often, these systems are wireless, making them easy to both install yourself and transfer to a different place of residence, a great feature for renters or those who plan to move to a different home.
What I really appreciate about Frontpoint is that DIY doesn't necessarily mean you have to go it alone (unless you want to, of course!). From purchasing to installation and day-to-day operation, I had support from Frontpoint's stellar team of customer service representatives. Seeing as I'm not the most technologically advanced person in the world, I appreciated that expert assistance was available any time I needed it and was only a quick phone call away.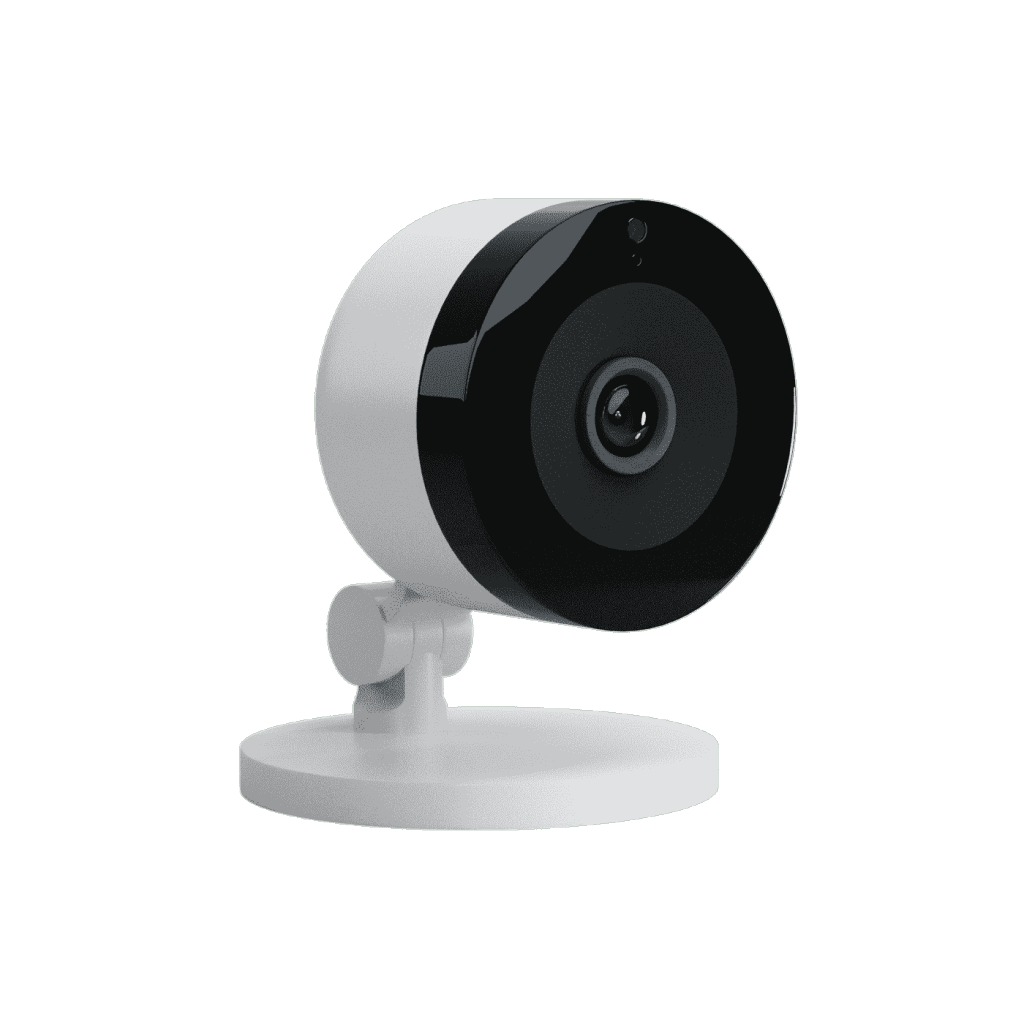 How To Purchase Frontpoint
To get started with Frontpoint, I'd recommend checking out Frontpoint's website. Here, you can find just about anything you'd like to know about their systems. Each page is clearly marked, making it great for folks who aren't so comfortable searching the web.
Frontpoint offers several security packages, designed to suit different types of living situations. Here is an overview of each one.
Frontpoint Home Security Packages
System Name
Equipment Included
Price
Safe Home Starter
Hub & Keypad

2 Door/Window Sensors

Motion Sensor

Yard Sign

3 Window Decals

Door Sticker

$99.00
Safe Home Everyday
Hub & Keypad

3 Door/Window Sensors

2 Motion Sensors

Yard Sign

3 Window Decals

Door Sticker

$295.94
Safe Home Select
Hub & Keypad

4 Door/Window Sensors

2 Motion Sensors

Glass Break Sensor

Smoke and Heat Sensor

Yard Sign

3 Window Decals

$383.92
Safe Home Preferred
Hub & Keypad

5 Door/Window Sensors

2 Motion Sensors

Glass Break Sensor

Smoke and Heat Sensor

Indoor Camera

Yard Sign

3 Window Decals

Door Sticker

$479.90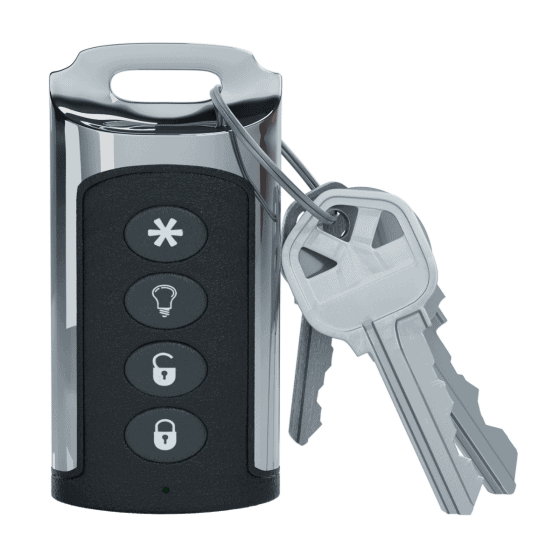 If none of these systems suit your fancy, then Frontpoint also allows the option to build your own system from the ground up. Additionally, Frontpoint makes it easy to customize one of their pre-made bundles by adding cameras or additional sensors. This can be done at the initial time of purchase or at a later date.
FYI: In terms of premade bundles, only Frontpoint's Safe Home Preferred includes a camera, in addition to several types of sensors.
Frontpoint Equipment
So now you've got a good idea of what's included in each of Frontpoint's security systems, but what exactly do each of these devices do? Let's take a closer look, in addition to examining their optional add-on devices.
Frontpoint Hub & Keypad: This pair of devices functions as the command center of your Frontpoint security system. The hub operates on a 4G LTE cellular connection in addition to Wi-Fi backup in the event of spotty coverage. This dual connectivity also ensures your hub can keep your system functioning in the event of a power outage. The keypad is completely wireless, making it easy to place anywhere around your home for convenient arming and disarming of your system.
Frontpoint Touchscreen: Similar to the keypad, the Frontpoint Touchscreen allows you to manage your home security system via arming and disarming commands. What it offers in terms of additional functionality is the ability to control smart home features such as lights, locks, and sensors through the use of its touchscreen.
Door/Window Sensor: These small devices adhere to the frame of either a door or window, alerting you whenever they're opened. I recommend putting these on first floor entryways, as these are the most common sites of intrusion.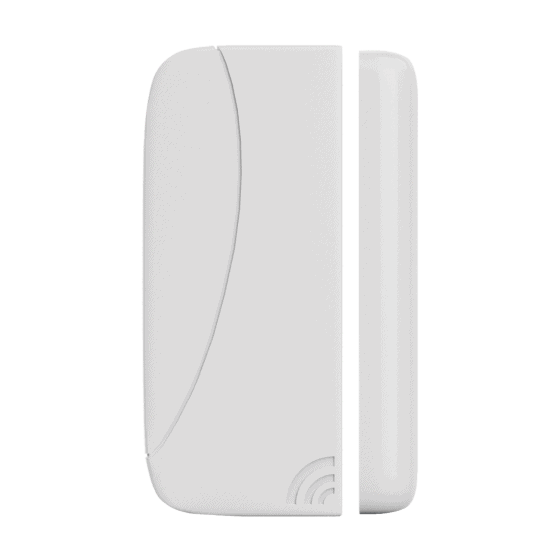 Motion Sensor: Featuring a wide range of detection, this sensor adheres to your wall and notifies you when it detects movement. Another feature I appreciate is that it can differentiate between people and pets, mitigating false alarms from our furry friends.
Glass Break Sensor: Able to detect the sound of shattered glass, this sensor will notify you in the event of windows breaking, defending you from intruders.
Smoke and Heat Sensor: Much like a traditional smoke alarm, this Frontpoint device can detect both high temperatures and smoke. Unlike your run-of-the-mill smoke alarm, however, this device will contact you in the event it's triggered. If you can't be reached, it will contact emergency responders to ensure your home is protected.
Carbon Monoxide Sensor: Each year, over 400 people die of carbon monoxide poisoning. That's why I appreciate that Frontpoint offers a device that will detect this gas and alert both you and their monitoring stations in the event of a leak.
Flood Sensor: Able to detect even minor leaks, this flood sensor can notify you in the event of impending water damage and help you defend your home.
Indoor Camera: This wireless camera is a great way to step up your Frontpoint security system. With a viewing range up to 50 feet and a 113-degree field of view, it's a great way to keep an eye on your home, even from afar. It also features night vision and motion detection, ensuring that nothing will go undetected in your home.
Premium Indoor Camera: If you're looking for higher quality video and more advanced features, then look no further than Frontpoint's premium indoor camera. This camera films video in HD quality. It also features a 180-degree field of view with the ability to pan, tilt, and zoom the camera for precision viewing. It even features a microphone and speaker so that you can communicate with whoever falls into its gaze.
Outdoor Camera: This wireless outdoor camera is the perfect way to protect your porch and driveway. Fully weatherproof, it captures video when it detects motion and provides you with a convenient feed.
Doorbell Camera: Available in either silver or aged bronze, this device hooks up to your existing doorbell wiring. Not only does it replace a traditional doorbell, but it also provides you with the functionality of a camera, providing both a video feed of your doorstep and a microphone for two-way communication, which comes in handy when accepting packages from afar.
Panic Pendant: Functioning similarly to a help button on a medical alert system, this handy button, when pressed, immediately connects you to the Frontpoint monitoring center who will respond based on your medical needs laid out in your setup process.
Signs & Decals: While these accessories are self-explanatory in terms of their use, I think it's important to mention that a lawn sign or window decal can provide a deterrent to potential home intruders.
Frontpoint Equipment Pricing
| Device | Price |
| --- | --- |
| Frontpoint Keypad | $43.99 |
| Frontpoint Touchscreen | $95.99 |
| Door/Window Sensor | $15.99 |
| Motion Sensor | $23.99 |
| Glass Break Sensor | $35.99 |
| Garage Door Tilt Sensor | $19.99 |
| Smoke and Heat Sensor | $35.99 |
| Carbon Monoxide Sensor | $55.99 |
| Flood Sensor | $19.99 |
| Doorbell Camera | $119.99 |
| Outdoor Camera | $135.99 |
| Indoor Camera | $79.99 |
| Premium Indoor Camera | $159.99 |
| Outdoor Camera | $169.99 |
| Smart Door Lock | $119.99 |
| Wireless Light Control | $39.99 |
| Light Bulb | $19.99 |
| Keychain Remote | $19.99 |
| Panic Pendant | $15.99 |
Good Deals: Be sure to check if Frontpoint is offering any special promotions. At the time of writing this piece, they offered me a free doorbell camera with the purchase of my home security system.
Choosing a Frontpoint Monitoring Plan
Once you've settled on a system and any additional add-ons, you'll also have to decide which monitoring plan you'd like to sign up for. Currently, Frontpoint offers two different options, the basic Interactive Plan, and the premium Ultimate Plan.
The Interactive Plan gives you full access to the monitoring center, in addition to remote control of your system and the ability to have multiple users under one account. The Ultimate Plan provides some additional features such as access to live video streams from cameras and advanced smart home capabilities. Here is a comprehensive look at the features included with each monitoring plan.
Frontpoint Monitoring Plans Comparison
| Features | Interactive Plan | Ultimate Plan |
| --- | --- | --- |
| Price | $44.99 per month | $49.99 per month |
| 100% Wireless & Cellular | Yes | Yes |
| 24/7 Professional Monitoring | Yes | Yes |
| Automated System Check | Yes | Yes |
| Crash and Smash Protection | Yes | Yes |
| Expandable and Portable | Yes | Yes |
| Geo-location Services | Yes | Yes |
| Mobile Alerts | Yes | Yes |
| Email and Text Notifications | Yes | Yes |
| Remote Access | Yes | Yes |
| Sensor History | Yes | Yes |
| Unique User Codes | Yes | Yes |
| Motion Triggered Alerts | No | Yes |
| Night Vision Capability | No | Yes |
| Light Control | No | Yes |
| Live Video Streaming | No | Yes |
| Smart Lock Control | No | Yes |
| Video and Image History | No | Yes |
The More You Know: If you plan to incorporate cameras into your system, you will be required to sign up for Frontpoint's Ultimate Plan, as this plan allows for video and image processing.
Frontpoint Installation
Unlike a traditional home security system, which often requires an extensive (and possibly expensive) professional installation, Frontpoint requires you to set up your own system. While this initially made me nervous, I was relieved to find how easy the process was.
With the help of a customer support specialist, I was able to set up my system in about twenty minutes. Almost all of my sensors and cameras were both wireless and pre-programmed with my system's information, meaning setup was easy as activating my base and syncing each of my devices. I definitely appreciated the simplicity of this process, and I think just about anyone could set up their Frontpoint system on their own.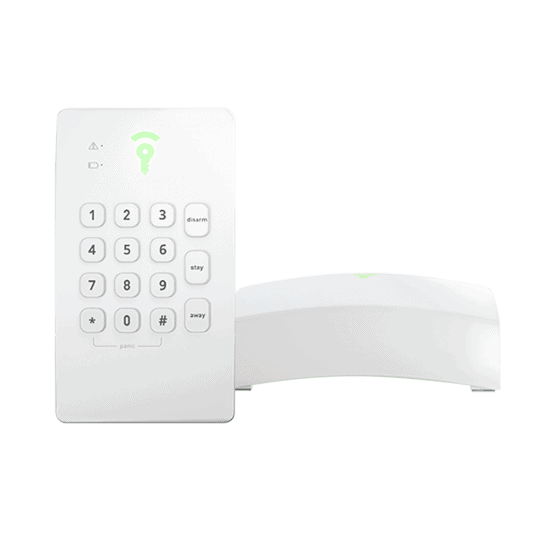 Frontpoint Smart Home Features
If you sign up for Frontpoint's Ultimate Plan, then you'll be able to use your system in tandem with either Amazon's Alexa or Google Assistant. Using these platforms, you can arm or disarm your system, lock your doors, and even turn off lights. While many people assume that older adults and advanced smart features aren't a good mix, I'd beg to disagree. In fact, voice assistants can be a handy tool for those with mobility issues, making it easier for folks to age in place.
Recap
Providing an advanced home security package, one that's simple to both set up and use, Frontpoint is definitely one of the best home security systems for older adults. What's more, most of their equipment is competitively priced. Their cameras, for example, all cost between $100 and $200, whereas cameras from Vivint are all between $200 and $399. Sure some of these cameras offer a higher quality of video, but if you're looking for a solid home security system that doesn't break the bank, Frontpoint might be just the ticket.
Frontpoint Frequently Asked Questions