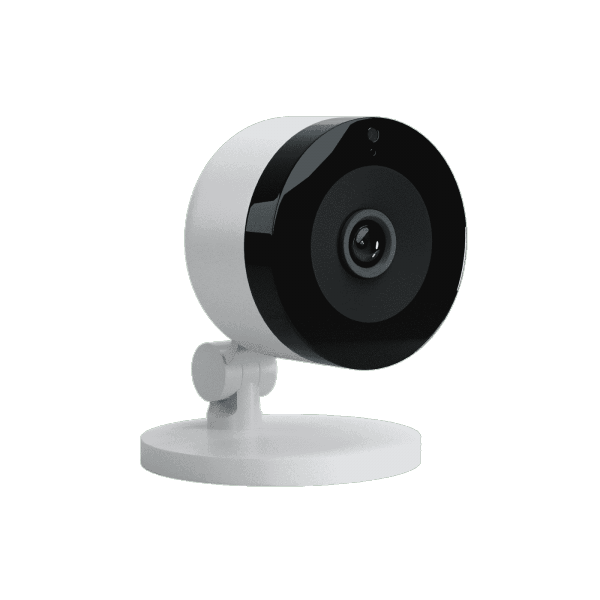 Frontpoint Home Security Review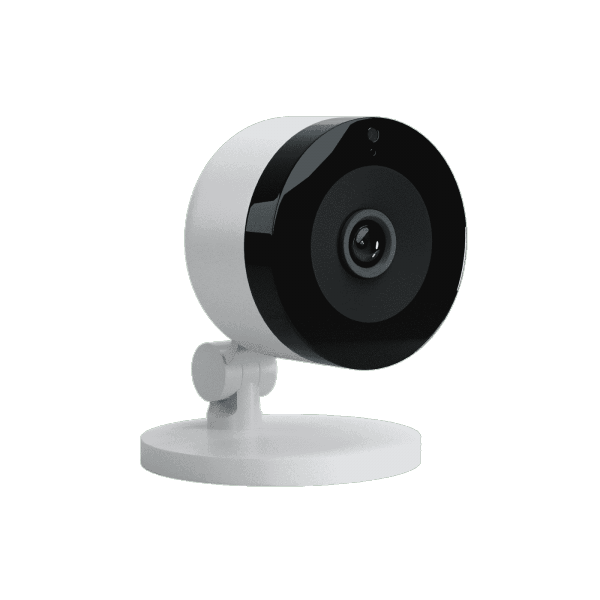 When it comes to securing the home of older adults, there are a few different routes to go. The number one priority for safety is a medical alert system, of course, protecting their health, but it's also important to protect their homes as well. That's why, in all my years working with older adults, I've tested out many of the top security systems on the market, including Frontpoint. Regularly on our best security systems list, Frontpoint has only been around for a little over a decade, but their system really impressed me with its integrations with Alexa and Google Assistant, easy DIY installation and, the most important thing of all, 24/7 professional monitoring.
Ordering, Setting Up and Using My Frontpoint System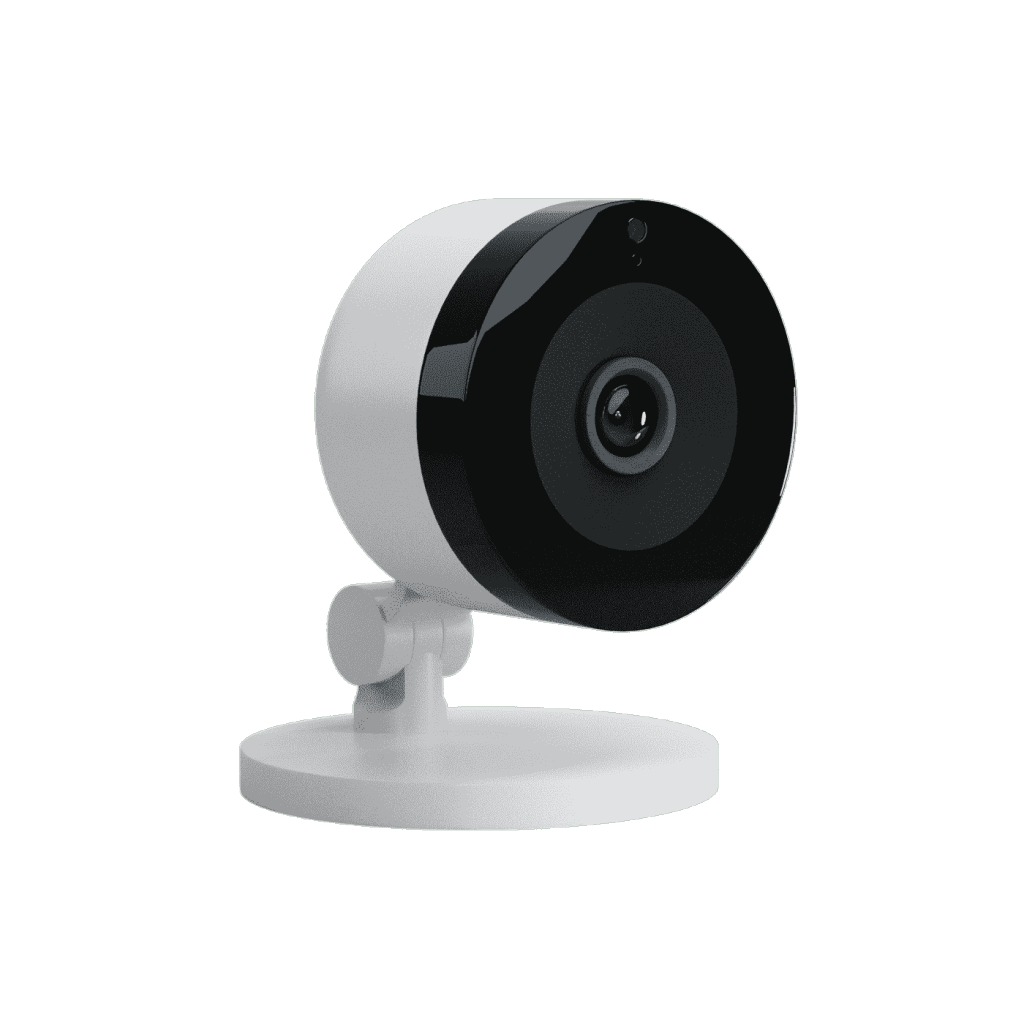 Having reviewed many security systems over the years, I know exactly what to look for, including simple installation, affordable professional monitoring, and an ordering process that's not too complicated. Here's my experience with Frontpoint, from ordering their system online to using it to protect my home.
The Ordering Process
Ordering my Frontpoint system online was really easy. Their website is clear and manageable, which is great for older people that may not be comfortable surfing the Web. I ended up building a customized package that included a hub, radio, door/ window sensor, glass break sensor, keypad, motion sensor, SkyBell Slim Line video doorbell, indoor camera, smart lock, and last but certainly not least, a keychain remote. However, if you want to check out Frontpoint's packages, check out my pricing page for all of the options available.
Choosing A Professional Monitoring Plan
Aside from picking out my equipment, I also had to choose a monitoring plan. Now, Frontpoint, being a more traditional company ideal for older people, includes 24/7 professional monitoring with all of its systems. If you're more familiar with medical alert systems, this works basically the same way. If any of my alarms went off when my system was armed, meaning I'm out of the house, I'd get notified through the Frontpoint app, but that's not the end of the story. Frontpoint's monitoring centers would also be alerted, and they could check in with me to verify the emergency. Plus, if I was unable to reach emergency services for whatever reason, Frontpoint could call them for me.
Professional monitoring is great for when older people go on vacation or even simply to a doctor's appointment; it means that they're not 100% responsible for their homes' security. Given the fact that about one in five adults ages 65 and up have minor cognitive impairment or memory loss, this takes the burden off of older people's backs. Of course, they'll still have to remember to arm and disarm their systems upon leaving and entering their homes, but even if they don't care to use the app, someone will always be available to help if need be.
| | Interactive Plan | Ultimate Plan |
| --- | --- | --- |
| Professional Monitoring | Yes | Yes |
| Cellular Backup | Yes | Yes |
| Email and Text Mobile Alert and Notifications | Yes | Yes |
| Remote Control | Yes | Yes |
| Livestreaming | No | Yes |
| Cloud Storage | No | Yes |
| Motion Triggered Notifications | No | Yes |
| Night Vision | No | Yes |
| Control of Smart Lights and Locks | No | Yes |
| Montly Price | $44.99 | $49.99 |
To experience all that Frontpoint has to offer, I signed up for the Ultimate Plan, which costs $49.99 a month. This was a bit high, especially considering the $630 I had just shelled out for the equipment itself. While this cost is typical of the more established security companies like ADT, which can charge up to $60 a month for professional monitoring, recently, a lot of newer players have shaken things up pretty significantly. Ring, for example, charges only $10 a month or $100 a year for professional monitoring, though similar to Frontpoint, its setup is entirely DIY. Ring also comes with a number of issues, namely their privacy and security problems. Frontpoint, on the other hand, has a clean bill of health when it comes to digital security. In sum? You get what you pay for, just like anything else in life.
Aside from professional monitoring, Frontpoint's Ultimate plan also gave me a few features which I consider essential to smart home security:
Live Streaming: Maybe you want to check on your loved one from anywhere in the world, or maybe the user themselves wants to make sure that everything's safe at home. Now, I completely understand that Frontpoint's app may be a bit much for a lot of older people; especially those over the age of 70. But for those that aren't completely smartphone-averse, the live streaming is a very useful feature for checking in from anywhere with an Internet connection.
Cloud storage: God forbid I had any issues with intrusions, the Ultimate plan let me actually keep the video's footage, which would be useful if I needed evidence for the police. While the camera didn't record directly onto a micro-SD card, it instead uploaded the footage to Frontpoint's cloud storage, also accessible on the Frontpoint app. From there, I could download it onto a hard drive, which was pretty simple.
Notifications: Frontpoint's indoor camera notified me whenever it detected motion. Now, that's certainly not the most advanced and specific notifications I've seen from a security camera; the Nest Cam IQ Indoor, for example, only let me know when it detected people, resulting in fewer false alarms. But since it was an indoor camera and I don't have any pets, this didn't end up being a problem.
Night vision: Infrared night vision produces clear black and white footage even in the middle of the night, and with most companies, it's included for free. However, with Frontpoint's plans, it's only available with the Ultimate Plan, which I think is definitely worth investing in.
FYI: Only Frontpoint's Ultimate Plan allows the indoor camera to have infrared night vision; otherwise, your footage will be completely dark at night.
Control of smart locks and lights: Finally, if you bought any smart locks or lights like me, you'll be able to control them through the Frontpoint app as well.
It also included cellular backup, one of the most important features of a home security system. Cellular backup ensured that my system stayed on all the time, even in a power outage one fall night. Fortunately, all of Frontpoint's systems include a cellular connection, so if you live in an area with a lot of blackouts, you can trust Frontpoint to stay on. I also liked that I wasn't forced into signing a long-term contract. Plans were monthly, which is a change from the last time I tested their system. Typically, I prefer month-to-month contracts so I can cancel whenever without incurring a nasty fee, so in this way, Frontpoint pleased me.
Installing Frontpoint
Okay, so I ordered my equipment and picked out a plan. What's next? Well, after waiting for about a week to receive my system, I was ready to put it together. Now, Frontpoint has DIY installation only; believe it or not, they were actually the first security company to make a self-guided setup process through their app, now standard across smart security brands. But for older people that want their systems professionally installed, I'd check out Vivint or ADT, but keep in mind you'll have to shell out some money, whereas DIY is 100% free.
Tip: If you want professional installation with Frontpoint, you can always turn to a third-party service like Houzz or HomeAdvisor.
However, DIY didn't mean that I was completely on my own. I set up my system with the help of a support representative over the phone. Fortunately for me, as I'm not the handiest person around, the process didn't include any drilling or nails; most of the sensors were peel and stick, and I plopped my indoor camera right on a shelf in my living room. With so many wireless, pre-programmed devices, I think this process could definitely be done by a tech-averse senior, even if it might take a little longer. But there's always getting a family member to help out. If they're like me, they can get the system up and running in about 20 minutes.
How Does Frontpoint Work?
Once the system was installed, it was time to actually use it. Here's how each device worked:
Hub: Even though I didn't have to interact with the Hub much, it was the most essential part of my security system, connecting all the components to each other, the monitoring center as well as the Frontpoint app on my phone. I was pleased to learn that the Hub is smash-proof; even if the hub and the keypad are destroyed, the cellular backup, battery backup, and Wi-Fi connection keeps them communicating with the rest of the system. And don't worry; everything in the system was already digitally attached to the Hub, so there was no need for me to do any programming or coding on my end.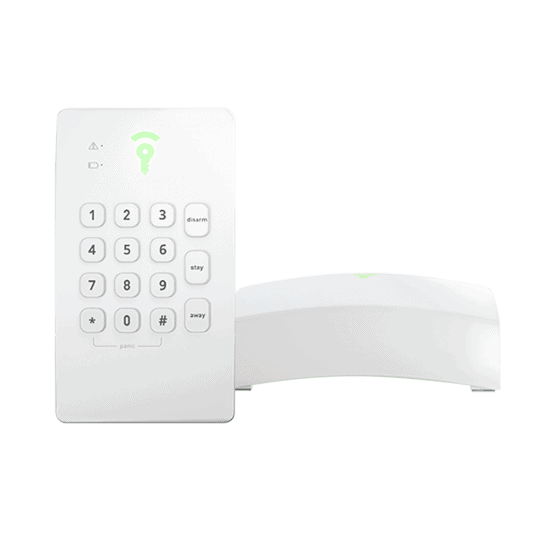 Keypad: After sticking the keypad near the side door which I typically use to enter and exit my house, I used it to arm and disarm my system using a passcode. Older users might appreciate the traditional design of the keypad. Without a digital LED screen, arming and disarming is as easy as entering a few numbers, on real buttons, no less.
Door/ window sensor: Did you know that most burglars enter homes through unlocked doors or windows? Of course, for the best results, we recommend making sure your doors and windows are locked before you leave the house. But for extra protection, I added door/ window sensors, otherwise known as contact or entry sensors. Basically, I put one part of the sensor on the door/ window, and one part on its respective frame, so I got alerted whenever anyone opened or closed it. However, the entry sensor can't tell if someone smashes through the glass, which brings me to my next device…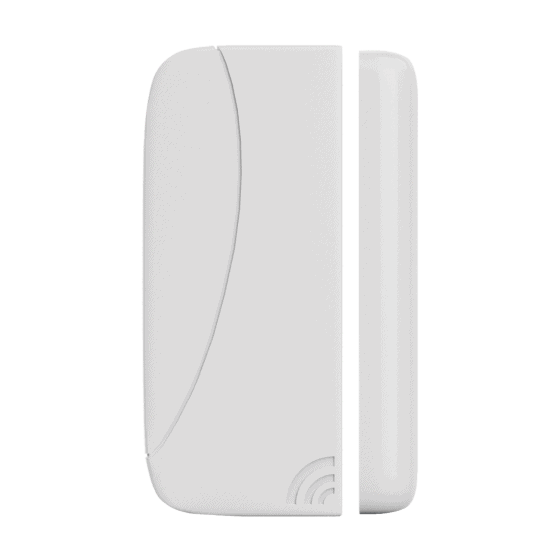 Glass break sensor: The glass break sensor is relatively self-explanatory; it can detect the sound of glass breaking, which worked for me when I accidentally dropped a wine glass while the system was armed. I got alerted immediately, and it was nice to know that the sensor covered a 20-foot radius. Plus, its five-year battery life meant that older people won't have to change the battery often, making it more of the "set it and forget it" type of smart devices.
Motion sensor: The last sensor I got was a motion sensor, again, very self-explanatory. I placed the motion sensor in my center hallway so it could cover as much of my house as possible, all within a 30 by 35-foot range. Now, I don't have any pets personally, but many older people with pets complain that they constantly set off their security systems, resulting in false alarms and annoyed calls from the police. This can make keeping pets safe and secure a lot harder, as some older people are hesitant to arm their systems when they leave their houses, defeating the purpose of the systems in the first place. But as long as your pet is under 40 pounds, Frontpoint's motion sensor can ignore them, resulting in fewer notifications and fewer false alarms all around.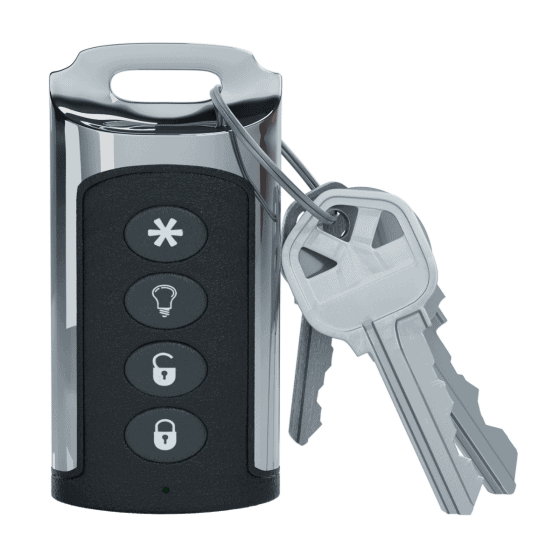 Keychain remote: This device is one of my favorites, especially for older people with mobility issues. Say I was in bed watching a movie and forgot to arm the system, all of which is installed on my ground floor (this is a very common occurrence). Instead of having to trudge downstairs to the keypad, I simply used the keychain remote to arm and disarm my system; it was like a car key, but for my security system. The best part was that I could buy multiple remotes for everyone in my household, which I could see really coming in handy with a senior that has a bunch of supportive family members or friends. The button also had a panic button if I wanted to contact the monitoring system directly. And its battery life was one of the longest I've seen, five to eight years.
Yale Z-Wave Smart Lock: Smart locks are one of the most convenient Internet of Things devices that I've come across. They're perfect for people who are forgetful; when I forgot to lock my side door one morning, I simply went into the Frontpoint app and locked it remotely. If a user needs to let in family members or caregivers to their homes, they can also unlock the door from the app, again, very useful for those with mobility issues. To make things even easier, I ended up giving entry codes to my sister so she could access my house without me having to remotely unlock the door every time. Sure, it's a bit more complicated than leaving a key under the mat, but it's also a lot safer.
Indoor camera: Frontpoint's indoor camera showed me exactly what was happening at home, day or night, in clear, 1080p HD video display and infrared LED sensors. Plus, with a speaker and a microphone, I could actually speak to whoever was at home through the Frontpoint app. If a senior has children or grandchildren, they'll love checking in on them and being able to actually see how they're doing for themselves.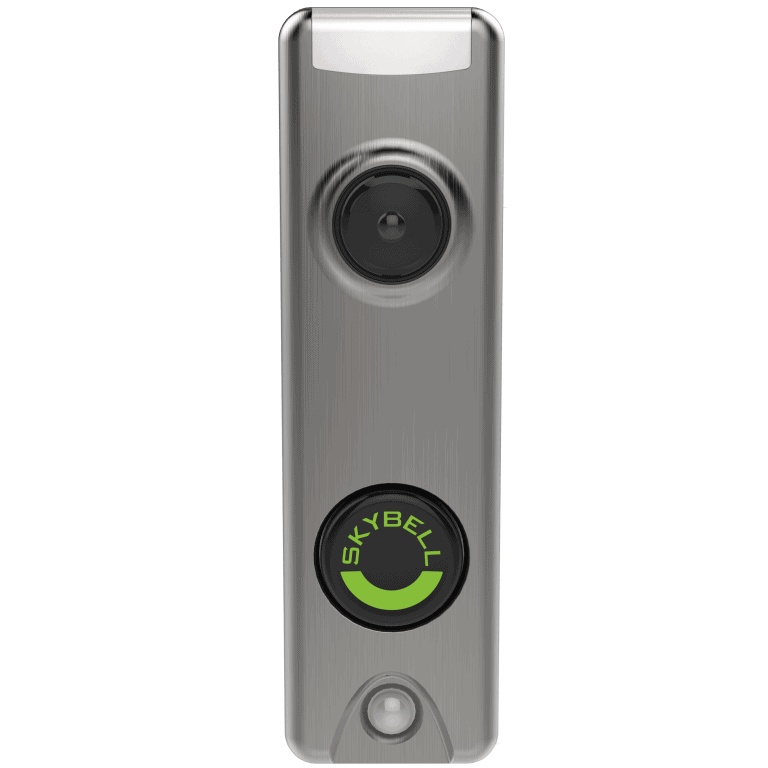 SkyBell Slim Line Video Doorbell: Finally, my system included a video doorbell which is actually made by another company called SkyBell. In a nutshell, video doorbells are basically cameras that go on your front or side door (in my case, I put it on my front door as that's where most guests enter). When someone was at the door, I got notified immediately on my phone, and then I could basically video chat with them, telling them to come on in (or not, depending on who it was). Combined with the smart lock, also controlled remotely, these devices made answering the door as easy as possible. However, if the senior lives in a busy area, they may receive some false notifications stemming from movement from cars, animals, and what have you, so that's something to keep in mind as well.
Overall, I was really happy with how well my Frontpoint system worked and how it fit into my larger smart home.
How Frontpoint Works with Voice Assistants and the Internet of Things
Older people and smart homes may seem like two things that don't mix well together, however, I completely disagree. Voice assistants like Alexa and Google Assistant can be great tools for older people to control devices without having to move. For example, if a senior is comfy in a chair and wants to turn their lights off, they can just say "Alexa, turn the living room light off" instead of having to get up and risk falling. That being said, Frontpoint worked with Alexa and Google Assistant, Amazon and Google's respective voice assistants. Here are the commands I tested out with each:
Google Assistant (Alarm.com action)
Hey Google, arm my security system.
OK Google, what's the status of my security system?
OK Google, turn the kitchen lights off.
Hey Google, lock the front door.
Alexa
Alexa, arm/ disarm my security system.
Alexa, what's the status of my security system?
Alexa, turn on the bedroom lighting.
Alexa, have our indoor camera record.
Although it may be new territory for a lot of older people, voice assistants are a fantastic way to avoid injury, and I highly recommend them to every senior with the means to buy them.
Recap
In conclusion, I would definitely recommend Frontpoint as a security system for older people. It's reliable, easy to set up, and straightforward enough for even the least tech-savvy older people around. However, it's not a great choice for those that want to avoid long-term contracts or those on a tight budget. If that's the case, I'd check out my list of the best security systems for older people, as there are other options with more affordable monthly fees. But my re-testing of Frontpoint certainly confirms its placement on my best-of lists.