As a caregiver, part of my job is making sure that seniors who wish to remain in their homes can do so safely. One way in which I do this is with medical alert systems, an industry that is exploding in popularity with the gradual aging of our population.
In this review, I'll be taking a closer look at RescueTouch, a relative newcomer in the world of medical alert systems. What did I find out? Well, their devices are completely wireless and highly affordable. Plus, they even offer some unique features that have yet to be incorporated by industry leaders like family monitoring and inter-device communication. Just how does RescueTouch stack up to the competition? Keep reading to find out!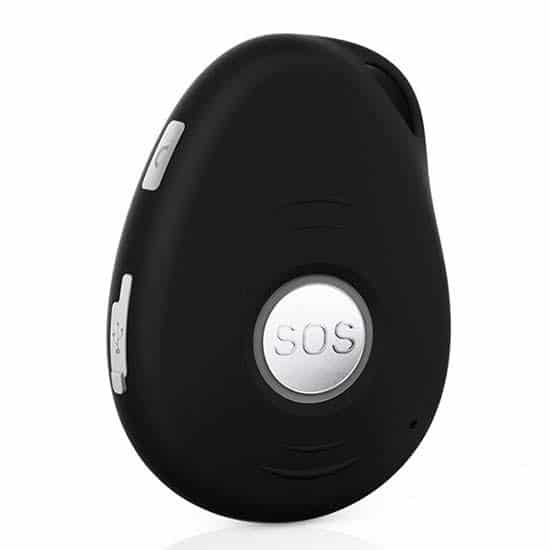 RescueTouch Pros and Cons
Before I dive deep into my experience with RescueTouch systems, here's a quick overview of how I liked the product.
What I Liked About RescueTouch
Affordable Monitoring Plans: Although the startup cost is a bit steeper than others, the savings with RescueTouch can be seen in the cost of monitoring options that start at $24 per month, while other companies charge $30 to $50 a month. RescueTouch also offers discounts to Veterans, AARP members, and health professionals, great news for your wallet.
Variety of Plans: In total, RescueTouch offers six different options for the monitoring of their systems. These plans include family monitoring, professional monitoring, and even options geared towards seniors who live with a partner. I appreciated how so many different options ensure that there's a system suited to almost everyone's needs.
Unique Features: RescueTouch features just about everything I've come to expect from a medical alert system like GPS and fall detection; however, they even throw in a few special features like geo-fencing and Chit Chat, the latter of which allows for communication between two RescueTouch devices. But more on that later.
Easy Operation: RescueTouch's wireless system requires no installation or complicated setup. I simply plugged my device into the charging cradle, made a test call to the monitoring center, and began using my device. I'm a total sucker for simplicity, and I know the seniors who I work with feel the same way.
What I Didn't Like About RescueTouch
No Landline Option: While I personally have no issue with mobile-based alert systems, I know that some seniors feel a bit skeptical of options not rooted in landline service. Depending on who plans to use this device, this might be something to consider.
Spotty Response Times: Throughout my many test calls on RescueTouch, I found their average response time to be about 75 seconds, which is not terrible by any means; however, it's slightly longer than average.
High Startup Cost: Unlike many other companies, which lease their devices to customers, RescueTouch charges a one time fee of $99 to purchase its devices. This could be a bit burdensome for those of us looking for a low or even non-existent cost of entry.
My Experience Buying RescueTouch
Each of RescueTouch's devices and plans can be purchased through the website of its parent company, Florida Health Alert. From there, beneath the tab labeled Medical Alerts, I was able to take a closer look at the RescueTouch device, its features, and the six different plans I could choose from. These plans were divided into two sections, family monitored and professionally monitored, and each of these sections broke down the features of each plan in neat little charts. Seeing as each RescueTouch device is more or less the same, technologically speaking, my main decision came down to which plan I wanted to sign up for.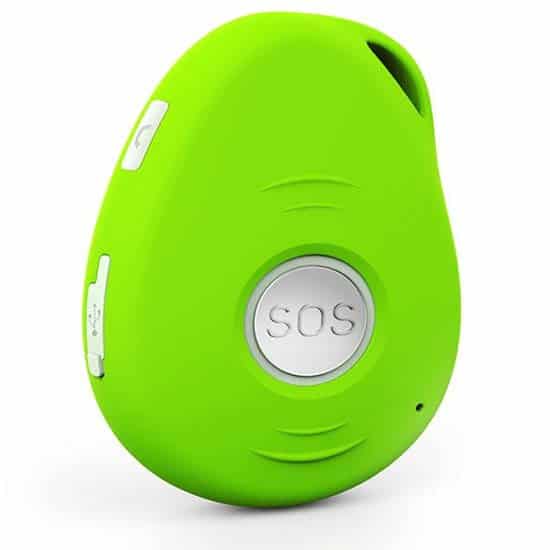 Eventually, I settled on the Chit Chat Monitored Twin Pack, a professionally monitored option that comes packed with every feature that RescueTouch offers. Before paying, I also had the option of enrolling in a monthly, quarterly, and annual payment plan, each of which offers successive savings. Last but not least, I selected the colors of my two RescueTouch devices, black and pink. I always love a choice of colors in my medical alert systems. It makes the device feel a bit more casual and friendly.
Smart Savings: RescueTouch offers discounts to Veterans, First Responders, Nurses, AARP members, and people with disabilities. For my system, the Chit Chat Monitored Twin Pack, these savings would have added up to $60 on my initial purchase!
Setting Up and Using My RescueTouch
When my RescueTouch devices arrived on my doorstep, through free priority shipping, no less, I was pleased with how simple and quickly I got them up and running. Inside my box, I found two Chit Chat enabled RescueTouch devices and two charging cradles. All I had to do was remove the devices from the box, plug them into the charging cradles, and wait a few hours for the batteries to fully charge; then, they were ready. For my last step to test the devices out, I pressed the SOS button on each of my devices, connecting me to a monitoring specialist who confirmed that my devices were activated and functioning properly.
When I finally began testing my RescueTouch Chit Chat devices, I was pleased with both their size and construction. They fit easily in the palm of my hand, and when worn around my neck as a pendant, each was hardly noticeable in terms of weight. Currently, RescueTouch does not offer a bracelet version or attachment, so if you're looking for a medical alert system that can be worn around the wrist, check out my rundown of the best medical alert bracelets for seniors.
Overall, I was very pleased with the performance of my RescueTouch devices. Not only was the audio quality crisp and clear through the device's speaker, but it was also able to pick up the sound of my voice, even when the device hung down at my chest. When compared to other medical alert pendants, the speaker on my RescueTouch was not quite as loud as other cellular devices such as the Active Guardian system from Medical Guardian. With about fifty percent of people over 70 suffering from hearing loss, this could pose an issue. Still, when I held my RescueTouch up to my ear, the audio proved much louder.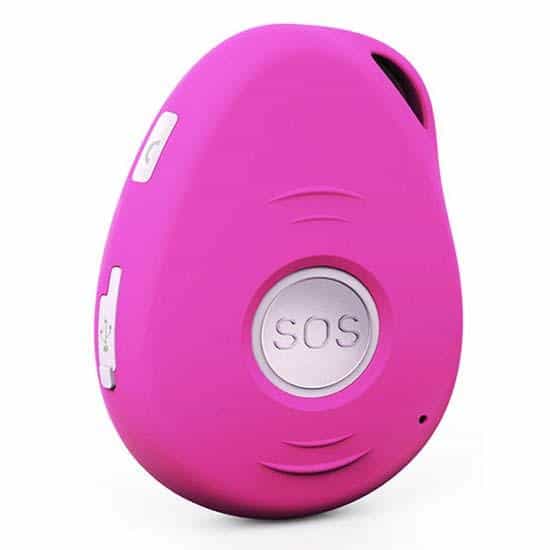 In terms of monitoring, I was satisfied with RescueTouch's associates. After pressing my SOS button, I was connected with a representative from their monitoring center who politely and quickly assessed my situation, inquiring if she needed to contact emergency services. In total, I made ten calls, and while a couple of them were responded to in twenty seconds, the majority to about one minute. This response time is certainly respectable; however, it's not quite as speedy as that of the GoSafe 2, a mobile option offered through Philips Lifeline, the response time for which averages around fifteen seconds.
Using Chit Chat
One RescueTouch feature I was excited to try was what they call Chit Chat. This adorably-named feature allows two RescueTouch devices to communicate directly with one another. Instead of pressing the large front-facing SOS button on my device, I clicked the Chit Chat button on the shoulder of the device. This caused my pink device to call my black device, which I'd given to a friend in another room; think of it as a walky-talky but for medical alerts only. As with my calls to the RescueTouch monitoring center, the audio connection was solid, and my friend was able to talk to me clearly from hundreds of feet away.
This feature struck me as ideal for elderly couples or roommates who share a home. More than half of senior citizens still living at home are doing so with a partner. Chit Chat could provide a handy way to facilitate communication in and around the house. Of course, RescueTouch can contact further assistance in the event of an emergency, but sometimes you just need help opening a jar or bending over to grab some paper towels.
Coolest Medical Alert System!


Aside from looking great and not like a traditional medical alert device, the SOS unit has everything you should expect in a top-rated cellular medical alert system.
RescueTouch Features
Currently, RescueTouch only offers the one RescueTouch device in four different colors: black, blue, green, and pink. With that said, this one device is stacked with advanced features. Here's a rundown of each of its features, the availability of which depends on the monitoring plan.
24/7 Operator Monitoring: Out of RescueTouch's six different monitoring plans, three of them include 24/7 professional monitoring. This type of monitoring gave me access to RescueTouch's monitoring centers which, in the event of an emergency, will contact the appropriate response unit such as an EMT.
Family Monitoring: RescueTouch's three other plans are rooted in exclusively family monitoring. In lieu of professional monitoring, this system connected each of my SOS alerts with my five assigned contacts, who were able to communicate with my device through its speakerphone. Two of RescueTouch's professionally monitored plans, The Whole Shabang! and the Chit Chat Monitored Twin Pack also includes family monitoring.
VoiceConnect: This feature allowed my device to function almost like a traditional phone. My RescueTouch could make calls to their monitoring center in addition to five additional contacts. But unlike with other systems, these contacts can also make direct calls to my RescueTouch device. This feature would come in handy when a loved one needs non-emergency assistance or would simply like to check-in.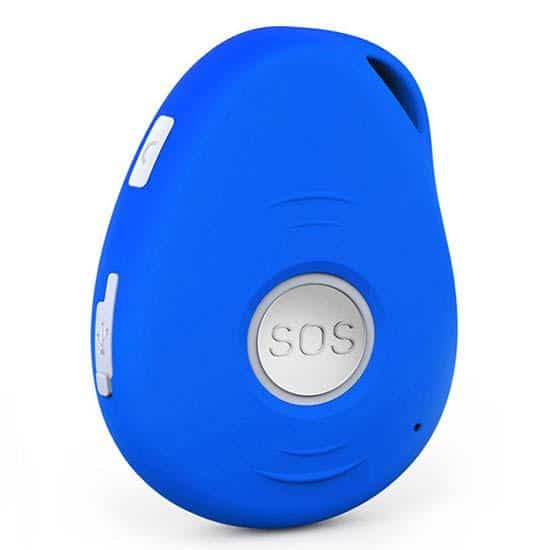 Family Text Alerts: Each time I pressed my RescueTouch's SOS button, it automatically sent out a group text to each of my contacts, allowing them to respond accordingly, whether checking in through two-way talk or heading over to assist with a fall.
Fall Detection: Like many other medical alert systems, RescueTouch features fall detection which will automatically alert the monitoring center when the device perceives a fall. What separates this feature from those of the competition is the ability to change the sensitivity of the fall detection. Using multiple sensitivity levels, I was able to adjust my RescueTouch to suit different activity levels, which helped to prevent false alarms.
GPS Location: Using GPS technology, my RescueTouch was able to track the location of my device with a high level of precision. When I pressed the SOS button, my device automatically sent my location to both the monitoring center and to my family contacts. Since this device is designed to be worn outside the house, this feature comes in great handy.
Geofence Alerts: Using its built-in GPS, my RescueTouch could send alerts to contacts whenever it left a certain radius. I set mine to notify my contacts whenever I left the radius of my home.
Waterproof Device: Come rain or snow, the RescueTouch pendant can continue to operate when submerged in water. This feature is especially helpful in the shower. With falls in the bathroom being twice as likely to cause injury, it's always appreciated when a medical alert system can follow you in there.
Unlimited Range: Unlike traditional medical alert systems that operate through a landline, thus confining its functionality to the home, the RescueTouch uses AT&T's 4G LTE network, meaning it can work just about anywhere with a cellular signal.
5 Day Battery Life: RescueTouch rates its device's battery life at five days. This count is lowered to two and a half days for devices using the GPS feature. In my experience, however, my device was able to last a whole week on a single charge. With that said, it can't hurt to recharge your device every night; better safe than sorry!
Chit Chat Functionality: One of my favorite features of RescueTouch was what they call Chit Chat, an option that allows two separate RescuTouch devices to communicate with one another. By pressing a small button on the side of my device, I was able to make a direct call to the other RescueTouch device. This option is great for senior couples or roommates so that they can communicate directly with each other both in and outside of the home.
Fun Fact: RescueTouch is the only medical alert system I've reviewed to offer a feature like Chit Chat, the ability to pair two medical alert devices and communicate between them like walkie talkies.
For a full list of RescueTouch plans, features, and pricing, look below.
RescueTouch Family Monitored Plans:
| | Family Response | Family Response with Fall Detection | Chit Chat Twin Pack |
| --- | --- | --- | --- |
| Number of devices | 1 | 1 | 2 |
| Fall detection | No | Yes | Yes |
| Family Text Alerts | Yes | Yes | Yes |
| GPS Locate | Yes | Yes | Yes |
| Up To 5 Contacts | Yes | Yes | Yes |
| Family Initiated Contact | Yes | Yes | Yes |
| Battery life in days with GPS | 2.5 | 2.5 | 2.5 |
| Battery life in days without GPS | 5 | 5 | 5 |
| Monthly Price | $35 | $40 | $65 |
| Quarterly Price | $96 | $11 | $186 |
| Yearly Price | $348 | $408 | $708 |
FYI: Although RescueTouch requires no long term contracts, paying either quarterly or annually for your plan offers some sweet savings.
RescueTouch Professionally Monitored Plans:
| | 911 Direct | The Whole Shabang! | Chit Chat Monitored Twin Pack |
| --- | --- | --- | --- |
| Number of devices | 1 | 1 | 2 |
| Family monitored | No | Yes | Yes |
| Family text alerts | No | Yes | Yes |
| Fall detection | No | Yes | Yes |
| GPS | No | Yes | Yes |
| Family initiated contact | No | Yes | Yes |
| Maximum number of contacts | 1 | 5 | 5 |
| Battery life in days with GPS | n/a | 2.5 | 2.5 |
| Battery life in days without GPS | 5 | 5 | 5 |
| Monthly Price | $30 | $50 | $75 |
| Quarterly Price | $81 | $141 | $216 |
| Annual Price | $288 | $528 | $828 |
In Conclusion
When all is said and done, I found RescueTouch to be a highly competitive option when it comes to medical alert systems. My RescueTouch alert was solidly constructed, uniquely featured, and priced affordably.
Of course, the higher-end monitoring plans can become a little pricey, but with multiple options starting around $25, I can safely say that RescueTouch has a system that can work for just about anyone.
Coolest Medical Alert System!


Aside from looking great and not like a traditional medical alert device, the SOS unit has everything you should expect in a top-rated cellular medical alert system.
RescueTouch Frequently Asked Questions