Medical Alert Insurance Coverage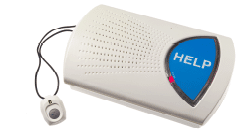 When it comes to medical alert systems, there is a wide range of prices. Traditional medical alert systems with 24/7 professional monitoring start as low as $20 per month, and they go up from there, depending on which additional features you require. If you want an on-the-go system with GPS and fall-detection, you could quickly end up paying upwards of $60 per month. On the other end of the spectrum, there are medical alert systems with no monthly fees, and these can cost as little as a one-time payment of $49.
Like any caregiving technology, there is no one-size-fits-all solution, meaning the matter of cost will come down to the particular features you need. Here is a breakdown of the costs entailed.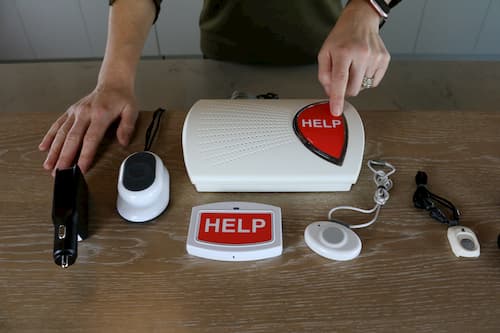 How Much Do Medical Alert Systems Cost?
Equipment Costs
A safety essential for older adults, especially in times of social isolation, medical alert systems transmit distress alerts via the speakerphone-equipped base system, help button, and other accessories. Some brands lease out equipment for free. All you need to do is pay the long-term monthly monitoring cost (which we'll get to in the next section).
On the other hand, there are brands that require you to buy these senior-friendly wearables at a one-time cost, likely somewhere between $200 and $300. If this cost seems steep, you should know that many providers even allow you to pay for the hardware through monthly installments.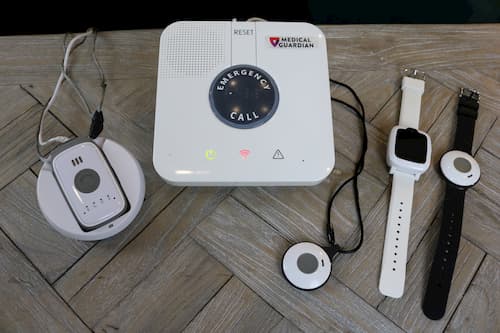 Monthly Subscription Charges
Whether you lease the equipment or buy it, it is recommended that you also subscribe to a 24/7 professional monitoring service. With this paid service, whenever the help button is pressed, emergency call center agents will respond to your call for help, track your GPS location, and dispatch emergency responders.
Though such dedicated support services will set you back by $20 and up per month, it is well worth the cost. Additionally, most medical alert systems require you to subscribe to professional monitoring, meaning your equipment will be useless without a subscription.
Savings Tip: With most providers, you may choose to pay your subscription charges quarterly, semiannually, or annually in order to earn discounts.
Additional Charges
Aside from the base package and monitoring service, many medical alert companies offer monthly subscription options for the likes of fall detection, spouse coverage, daily check-ins, location services, and equipment warranty. You could also rent or buy extra sensors, pendants, and other accessories, especially if you have a larger home.
As you pile on these features, you will end up paying an extra $5 to $20 per month. If you are on a tight budget, I would definitely advise you to map your health needs and only choose the must-have add-ons. In particular, automatic fall detection is essential for those with mobility issues.
Medical Alert Budgeting: Be sure to account for costs of activation, installation, shipping, and cancellation in your budget.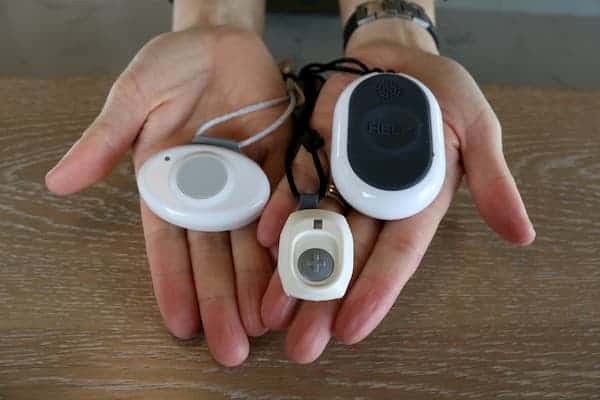 Medical Alert System Costs at a Glance
Are you tired of the complicated pricing plans and hidden costs of medical alert systems? It's only natural that you would want to know exactly what you are paying for. So, here is a quick look at the cost-breakdown for four of our favorite medical alert systems:
| Medical Alert System | System Type | Equipment Costs | Monthly Fees | Total Cost for One Year |
| --- | --- | --- | --- | --- |
| Medical Guardian Classic Guardian | In-Home | Included | $25.95 | $359.40 |
| Bay Alarm Medical GPS Help Button | On-the-Go | $79 | $24.95 | $378.40 |
| LifeFone At-Home & On-the-Go GPS | In-Home and On-the-Go | Included | $39.95 | $479.40 |
| Silent Beacon | Bluetooth | $99.99 | None | $99.99 |
Scam Alert: In 2018, older adults lost $650 million by falling victim to cybercrimes. Keep an eye out for potentially fraudulent online offers related to free medical alert services or used equipment.
What to Look for in a Medical Alert System
Each type of medical alert system (in-home, on-the-go, GPS, etc) has been designed to suit a different need. But the most important things to look for when buying a medical alert system are its ease of use and how it fits into your lifestyle and home. This is why it's best to choose devices that offer a free trial or a free cancellation period.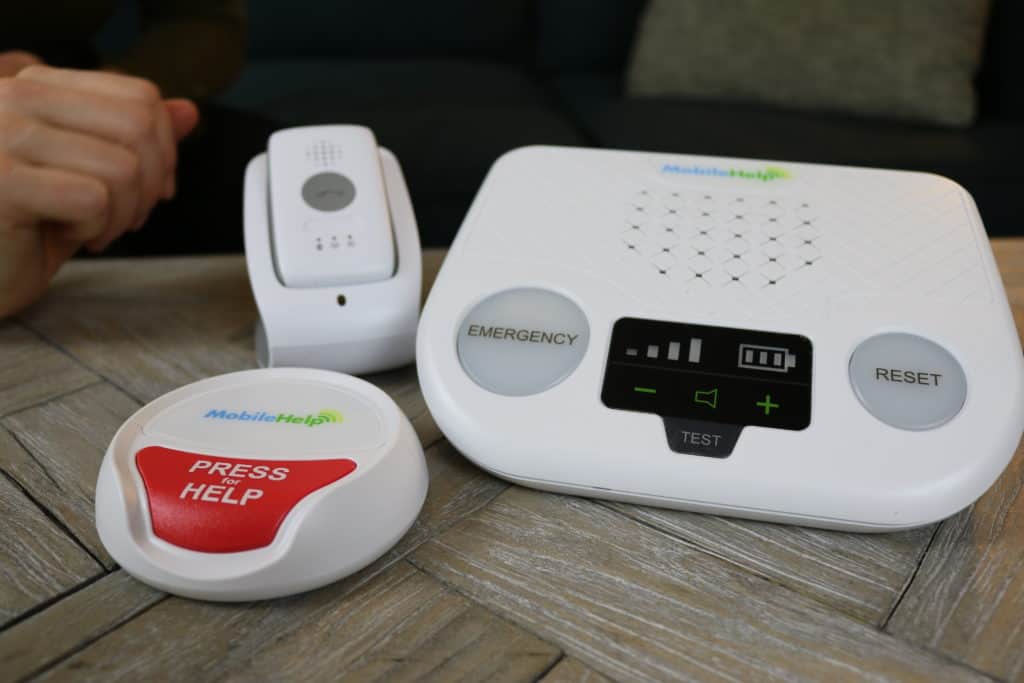 Here are the three most common types of medical alert systems:
In-Home systems are the most affordable and traditional medical alert devices, featuring a base unit and a wearable panic button connected to your landline. With a range of only 600 to 1300 feet, these devices are typically used by older folks who are largely home-bound, and they connect to monitoring agents through either an existing landline or a built-in cellular service.
On-the-Go systems are great for more active folks. These light-weight devices will work anywhere in the country provided there is cellular service. These devices are usually GPS-enabled so that caregivers and call center agents can track your exact location and send help no matter where you might find yourself.
Bluetooth medical alert systems are a relative newbie in the field. Using a help button paired with your smartphone, these systems often have no monthly fees, and they can protect you in a fashion similar to that of other medical alerts. When you press your help button, your phone will contact either loved ones or emergency responders.
Does Medicare Cover Medical Alert Systems?
Neither Medigap nor Medicare will cover the costs of medical alert systems. However, certain Medicare Advantage (Medicare Part C) plans may partly reimburse you for the costs.
Also, be sure to check with the Medicaid authorities for waivers on the medical alert system costs. Those who qualify for Money Follows the Person, Home and Community Based Services program, or the Personal Care Attendant program are more likely to get Medicaid to cover their medical alert systems, though this will vary based on state.
Does Insurance Pay for Medical Alert Systems?
Every year, 133,000 American older adults end-up bankrupt owing to astronomically high medical expenses. It's understandable if, on a fixed income or pension, you too are worried about the one-time and monthly out-of-pocket expenses related to Medical Alert Systems.
Private insurance companies rarely cover medical alert system costs. However, in case the insurance policy wordings do not explicitly state whether it covers wearable emergency devices, there is a chance that the provider may still pay for the device. To make this happen, you need to get a physician to document that the device is medically necessary.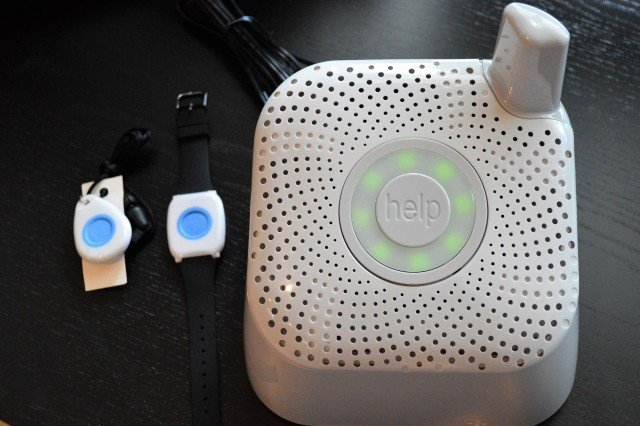 Does VA Pay for Medical Alert Systems?
Have you served in the military or married to someone who did? You may get your medical alert devices for free via the Medical Benefits Package offered by the Department of Veterans Affairs. Just check with your local VA center or Agency on Aging to find out if you qualify and how to apply for the program.
Pro Tip: Only the most basic models from approved providers––such as LiveLife Personal Mobile Alarms or MedEquip Alert––are covered by Veteran's Affairs.
Is a Medical Alert System Tax Deductible?
If you are able to prove that the medical alert system is a medically necessary expense, it can be tax-deductible. Even the costs incurred to store medical information are eligible for a tax deduction. Considering both these clauses, you will be able to claim at least part of the itemized costs of the equipment and monthly fees on your federal tax return. Be sure to check with your tax consultant to understand the latest laws in place.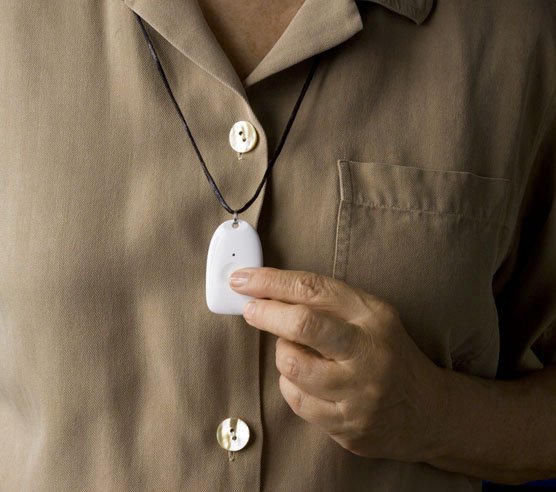 Medical Alert Systems with No Monthly Fees
The cost of a monitored medical alert system starts at a minimum of $240 per year. If that sounds exorbitant, you may consider non-monitored medical alert systems. These devices activate an alarm or automatically dial your caregiver's number or 911, in case of a fall or when the panic button is pressed. By choosing this option, you may save on the recurring charges of traditional medical alert systems.
Recap
It is said that you cannot really put a price on your safety in emergency situations, especially when living independently. With that said, we're all living on budgets of different constraints.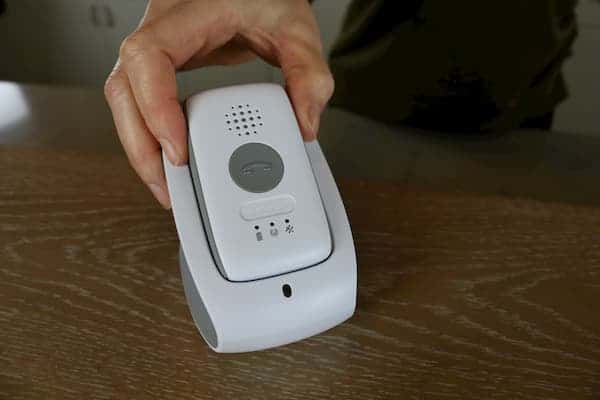 Some of the most affordable medical alert systems available are Alert1, LifeStation, MobileHelp, and Bay Alarm Medical. Monthly rental fees (along with monitoring) for these medical alert equipment start at $20. Alternately, you can purchase the device for life at an upfront cost of $200 to $300.