Life Guardian Medical Alert Review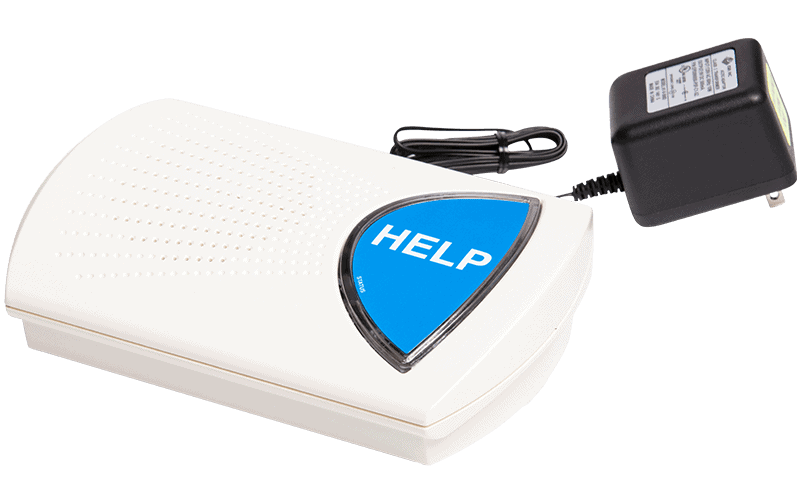 In recent years, medical alert systems have emerged as a popular gadget to care for older adults. Currently, there are numerous systems available in the market, and it can be tricky to pick the best one. In this review, I'm testing Life Guardian, a medical alert system that has been around for more than 25 years. Over this time, the company has responded to more than three million emergency calls. I'm specifically looking at the MXD alert system, which includes a base unit that needs to be set up in a central position in the home and a pendant that can be worn around the neck. In this particular review, I'll cover various aspects of the system such as its pricing, how I bought it, how I installed it, and how my system fared in tests.
Overall, I found that it is a great option for tracking older adults and ensuring that they receive support during emergencies. The system is among the better medical alert systems on the market, and it boasts a minimalist design, to boot. Additionally, the pricing structure is reasonable and does not include any unnecessary fees. Here is everything that you need to know about the system, tested out by yours truly.
Life Guardian Pros and Cons
If you're short on time, here are a few pros and cons of my Life Guardian medical alert system:
What I Like About Life Guardian
Easy To Use: The MXD alert system is fairly intuitive and easy to use. I set up my system on my own within a matter of minutes and did not need to worry about complex cables or connectors. I wore the pendant and carried it around without any issues. At the click of a button, I was able to immediately reach Life Guardian's monitoring center.
Round-the-clock Assistance: The customer support team of Life Guardian was there for me 24/7. This made my life much easier because I did not have to worry about anything. Further, round-the-clock assistance is not only limited to emergencies. I could also connect with the support team whenever I needed technical assistance.
Self-Diagnostic Capabilities: The MXD alert system has the ability to run self-diagnosis, check the battery levels for its pendant, and connect with the monitoring center. The base unit can even be synced up with medication dispensers. These capabilities ensured that I did not have to spend a lot of time on maintenance activities; rather, the MXD was more of a "set it and forget it" type of device.
Great Connectivity: The total in-home range of the product is up to 800 feet and I did not come across any connectivity issues whatsoever. Additionally, the time taken to connect to the trained monitoring professionals was also minimal, which would be essential in emergency situations. The MXD alert system is also compatible with VoIP and cable systems. This provided me with alternative ways to connect via my phone in case I faced any issues.
What I Didn't Like About Life Guardian
Shoddy Website: I was disappointed with the lack of information on the website. For example, I found no information related to returns or warranties. This made it harder for me to choose the right system that fit my needs. Additionally, the payment could only be processed through PayPal, which could be an issue for those who'd prefer to use credit or debit cards directly.
No Mobile App: In today's highly connected world, not having a mobile app felt like a major drawback, especially considering the other technology that I could use in sync with my system. If you want a medical alert system with an app, check out Medical Care Alert. Their app allows family and friends to receive notifications directly from the medical alert system.
No Automatic Fall Detection: The Life Guardian does not offer automatic fall detection, unlike some other players in the market. The absence of this feature was disappointing. With my Life Guardian system, I had to push a button in order to get help during emergencies, which they may not be able to do after a bad fall. If this feature is indispensable for you, then you could opt for other alert systems such as Bay Alarm Medical.
My Experience Buying Life Guardian
The first step was to visit the company website. It was pretty basic and provided limited information about the company and its products. Nevertheless, I called up the customer service number and got a personalized recommendation to purchase the MXD medical alert system because it offered all the features I needed at an affordable price. Still, I found it odd that the website did not allow me to place online orders directly. Instead, when I checked out, I was redirected to the PayPal website to complete the purchase. This could be a problem for someone who does not have PayPal. Luckily, I already had an account and was able to proceed.
FYI: Although you could complete the purchase via PayPal, I recommend calling the number on Life Guardian's website in order to get a customized recommendation.
How I Set Up and Tested the System
After a few days, my MXD alert system arrived at my doorstep. The box included the base unit, a pendant, some documents, and a cord. I didn't really have to read the manual because installation was so simple. It took just a few minutes. All I had to do was place the base unit in a centralized location and connect it using the cord provided. I chose the middle of my living room because the area allowed me to have the maximum range in my house.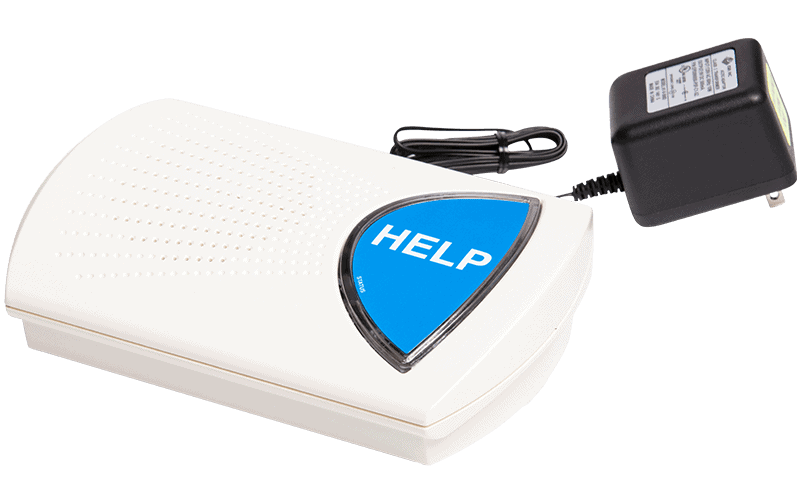 I wore the pendant and walked into another room to test it out. Because the pendant connected with the speaker and a microphone in the base station, I simply pressed the button and the base unit connected me with the monitoring center in a matter of seconds. The monitoring center was available 24X7 and offered support in more than 150 languages. The overall connectivity of the system was extremely good as the audio quality was excellent on both ends, and I did not encounter any problems.
Tip: After you install the product, move around the house, and try to test the connectivity in different areas. When you connect with the monitoring center, don't forget to tell them that you're just doing a test so they don't send over help.
After using the system for a few days, I realized that the base unit included a built-in computer that sends battery information to the monitoring center. Should my pendant's battery drain, the care center would automatically call me to inform me about the battery status. The overall buying and set up process was fairly smooth and I had no issues with getting the system up and running. Further, I had the option of connecting with the customer service team using a range of media such as calls, emails, website forms, and physical mail.
Tip: When you connect with Life Guardian's customer service, ask them to provide support in the language of your choice.
Life Guardian Pricing
The MXD alert system is a reasonably priced product, costing just $29.99 a month. Similar to other medical alert systems, the company continues to own the device and I just have to pay a monthly fee to use it. With most medical alert systems costing between $30 and $60 per month, Life Guardian's price range is on the lower end of the spectrum. The $29.99 monthly price is fairly attractive and ensures that a wide range of users can afford the product. I didn't have to sign a long-term contract with the company either, which I appreciated. If you're interested in pricing, then take a look at my list of the most affordable medical alert systems to learn more.
Now, if you do not want to opt for the MXD alert system, the company also offers a second system known as the cellular alert system which does not require a landline in the home. The key difference here is that it delivers a targeted text message alerting users about their safety. These messages contain information about imminent threats in the vicinity such as crime notices. The cellular alert system is priced slightly higher at $39.99 per month. However, this one also doesn't include a fall detection feature. If you'd like to purchase a system that does offer automatic fall detection, then the Philips LifeLine could be the way to go.
Additional Accessories
The MXD alert system can also be coupled with additional accessories. These include a watch, a pill dispenser, a tip switch, and a key lockbox. The pricing of the company's products and accessories is summarized in the table below:
| Product | Monthly Price |
| --- | --- |
| MXD Alert System | $29.99 |
| Cellular Alert System | $39.99 |
| GPS Care Watch | $39.99 |
| MedReady Pill Dispenser | $49.99 |
| Sip and Puff | $49.99 |
| Tip Switch | $49.99 |
| Pillow Switch | $49.99 |
| Key Lock Box | $0.00 |
Each of the accessories is useful in its own way. The key characteristics of these accessories are highlighted below:
GPS Care Watch
This watch includes a GPS tracking mechanism that helps locate lost users and connects them with family. The device works wherever there is cellular service and does not depend on your home phone network (it'll even work if you don't have a cell phone at all!). Another advantage is that the GPS Care Watch includes a digital interface that can monitor the daily vitals of older adults. Finally, the watch can be activated by using a simple button and is fairly easy to use.
MedReady Pill Dispenser
The MedReady Pill Dispenser is designed to help older adults that have to deal with multiple medications. This dispenser comes with a lockable lid that can release a pill up to four times daily. It also includes a programmable clock that can be used to set an alarm. In fact, the device can be operated by anyone, including the older adult's family members.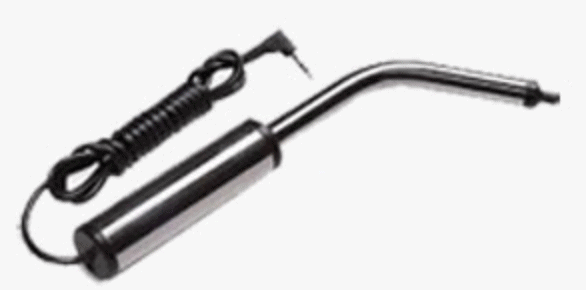 Sip & Puff
This accessory is suitable for people with disabilities who can't use the pendant. It works with a slight sip or puff from the mouth; as soon as you sip on it, the device contacts the monitoring center. The best part about this accessory is that there is no need for respiratory strength; just a small sip or puff activates the wireless transmitter in a matter of seconds.
Tip Switch
The Tip Switch is extremely useful for disabled older adults who cannot sip or puff. The device is only activated when it is raised by five degrees. This accessory can be used in a number of ways – it can be mounted to a person's finger, worn as a headband, or used in the form of eyeglasses. Similarly, it can also be attached to a velcro band for more convenience.
Pillow Switch
The Pillow Switch is suitable for people who face challenges related to the free movement of their body parts. This switch is encased within a soft foam, covered in a small washable bag. The device can be activated by pressing the top foam surface. Once pressed, it alerts the call center quickly. A great feature of this accessory is that it does not get triggered by accidental touches.
Key Lockbox
The Key Lockbox provides a secure location to place the house entry key. It is typically placed just outside the house, so that emergency personnel can access it when needed. This accessory eliminates the need for a forced entry. Rather, the emergency personnel simply need to obtain a secure lock code from the monitoring center in order to open the lock. Plus, it comes free with the rental of any unit!
Conclusion
Overall, I found that Life Guardian MXD was a great product that served its purpose. I might have taken some time to figure out the website and payment options, but once I received this medical alert system, it was easy to set up and use. And at $29.99 a month, it was affordable. Life Guardian could prove to be a great option for you if you're looking for a no-fuss medical alert system. The connectivity is excellent and the self-diagnostic feature is also extremely useful, not to mention convenient.
Alternatively, if you are looking for some extra features, then you could always opt for one of the accessories by paying a little more. I like the Tip Switch in particular, as it helps older adults with disabilities. Life Guardian's customer service is also extremely helpful, providing swift and effective support round-the-clock. To sum it all up, Life Guardian is a fairly useful product that could help you in keeping your loved ones safe.
As the percentage of the older adult population increases, they'll need a greater degree of advanced care. This could drive up the demand for medical alert systems, making such products even more popular across the country. The Life Guardian MDX is among the most simple products out there in the market, but if you want to compare the features with the other top players, then you could always check out our list of the best medical alert systems that we think are top picks on the market today.
Frequently Asked Questions About Life Guardian