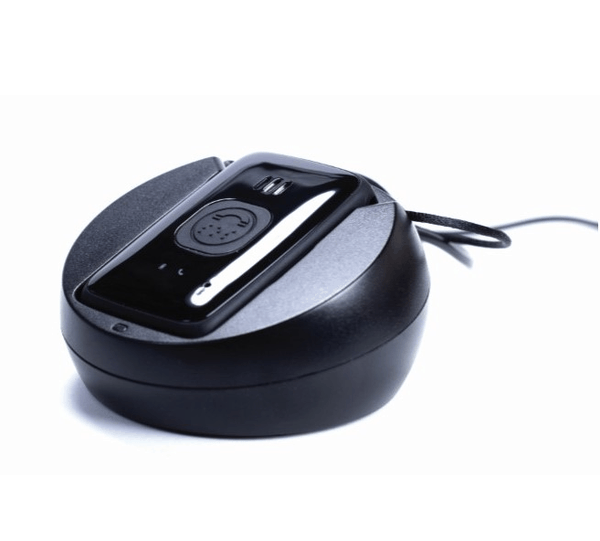 Numactive Medical Alert System Review: US and Canada
Are you sure Numactive is right for you?
In reviewing life-saving medical alert systems, the majority of companies that cross my path are based in the United States but some also offer their services to Puerto Rico and Canada, though occasionally there are restrictions to the service. Numactive is an interesting company because they're based in Canada but has the ability to service America as well through a network of localized emergency response centers. When you consider that Canada has a population of six million people over the age of 65, there is a real market for dedicated medical alert services.
Though Numactive offers both at home and on-the-go models, in this review I'll be primarily focusing on their mobile unit, the Numactive Alert Sky. I'll break down the pros and cons of the system, get hands-on with the ordering, setup, and daily use of the device, give some context to Numactive by comparing their other product offers, and then see how the company compares to others on the market.
Weighing the Pros and Cons of Numactive
Before I get too specific with the system, let's first take a high-level look at what I liked and didn't like about Numactive's Alert Sky.
What I Liked
Advanced, Affordable Fall Detection— One of the main distinguishing factors of the Numactive system is their commitment to fall detection. Before ordering the unit, I was able to speak to one of their certified "care consultants" who conducted a survey to determine my risk of a fall (known as their Fall-Risk Assessment Tool). What's more, Numactive's fall detection service is only $5 per month, which is about half the cost of many competing medical alert systems; ADT, for example, charges an additional $10 a month for fall detection.
Serious, Professional Monitoring— Numactive takes their monitoring seriously, working with only UL (Underwriter's Laboratories) and ULC (Underwriter's Laboratories of Canada) certified response centers. The company operates two of its own 24/7 response centers out of Ontario, with two additional centers in the US. I was impressed with their commitment to high standards in their response centers.
System Checks and Quality Assurance— Many systems put the onus of running systems checks on the user, a.k.a me, which can be complicated or an unwanted headache when I'm expecting your device to work when you need it. Numactive did remote systems checks for me, testing my system each week and notifying me if there were any issues (like if my battery was at a critical level or if my cellular connection was weak).
Long Battery Life— The Alert Sky has an impressive 72 hours of battery, which is stellar longevity for a more active user. The extended battery life is one less thing to worry about when you're using the system every day like I was.
Cellular and GPS Coverage— Because the Alert Sky uses cellular connectivity, it can provide reliable communication to the response center almost anywhere I was in the world. Numactive works with large-network providers Rogers in Canada and AT&T in the US for wide coverage availability.
What I Didn't Like As Much
High Start-Up Cost— While it's nice that Numactive offers four different plan types (more on that later), the price to get the system up and running can be a little steep given that all of their plans but one require an activation fee. Comparatively speaking, the cost of the system isn't especially high, but there isn't a whole lot of flexibility in pricing that doesn't require some sort of long-term commitment.
Complex Refund Process— Because of the activation fees and the fact that there are no equipment costs, if I was unhappy with the system and wanted a refund, the process would be a little confusing; in order to receive a refund I would need to return the hardware in good condition, and I may incur additional costs on activation fees not being refunded. Additionally, there is no hardware protection plan, so if I did damage the device, I may have been responsible for additional out-of-pocket expenses.
Important Note: The Numactive website lists prices in Canadian dollars (CAD). The cost of a $300 system in CAD is roughly $220 in United States Dollars (USD).
First Impressions and Getting Started With Numactive
As we all know, the first points of contact with a company and first impressions can be lasting. Here is my experience with Numactive.
The Buying Process
Buying a medical alert system can be a complicated process, especially for older people or caregivers who may not be particularly tech-savvy. Unfortunately, the Numactive website isn't as robust as a lot of competitors in the field. Companies like Medical Guardian, for example, offer multiple ways to use their website to find the right product for you, with loads of informational materials to guide you through the buying process. Numactive's site is on the sparse side when it comes to information, instead of relying on person-to-person consultations to assist customers.
Thankfully, where the website is lacking, the phone consultation process was a huge help in walking a customer through their options and plans. I was impressed with the quality of service I got on the phone, as the representative not only helped me parse some of the more complicated plan pricing options, but also gave me a fall-risk assessment to determine if I would need a fall sensor for the older person that would be requiring the device.
Also, it should be noted that even though there isn't a lot of product information on the website, this pared-down approach removes complications in selecting the right system. Numactive only has two system options—an at home and a mobile model—and they don't offer extra products like additional activation buttons directly from their site, which helps keep the shopping process simple.
Choosing the Right Plan
One of the most difficult parts of the buying process for me was selecting the right pricing option for the needs of the older person that would be using the system, which in this case was me. Numactive has four price options for the Alert Sky device, all based on different term limits. The plans are Flex Agreement, which means there is no contract, but requires a high $150 activation fee, a one-year contract, which lowers the activation fee to $100, a two-year agreement for a $50 activation fee, and a three-year contract which eliminates activation fees.
All of the plans require three months of billing upfront, and all of them have the same $49.99 per month charge. But remember, this is in CAD, which translates to about $36 per month USD. If you need some math help like me, check out this CAD to USD converter, free from Google.
*Note: Our price chart is in USD.
| | Monthly | 1 Year | 2 Years | 3 Years |
| --- | --- | --- | --- | --- |
| Activation Cost | $109.45 | $72.96 | $36.48 | $0.00 |
| Monthly Cost | $36.47 | $36.47 | $36.47 | $36.47 |
| Total at Checkout | $217.86 | $181.53 | $145.24 | $108.92 |
| Monthly Cost with Fall Detection | $40.12 | $40.12 | $40.12 | $40.12 |
| Total at Checkout with Fall Detection | $228.74 | $192.43 | $156.13 | $119.82 |
Receiving and Activating the System
One of the really helpful features of Numactive's system is how it doesn't solely rely on professional emergency response teams to assist older people in need. In fact, before I even received my device, I was sent an email with a questionnaire to fill out emergency contacts that can help out if there were any issues. In an emergency, every second counts; and when you factor in that emergency response can take an average of nearly 15 minutes to get to someone's home in more rural areas, having a neighbor or a caregiver in close proximity can be a lifesaver.
The Alert Sky is a relatively simple system, but receiving the package, I was still struck by just how few elements there were to it. In the box was the base unit, the receiver that the older person would use to call emergency response, the charging cable, a lanyard, and a belt clip, as well as some informational documents.
Upon unboxing the system I was instructed to plug the base unit in and place the receiver on it to charge. After a few minutes of charging and connecting to the cellular network, the unit sounded a friendly message which instructed me to place a test call where I would meet the emergency response operator. I pressed the button, and after a few seconds, I was connected to a friendly operator who confirmed that my device was functioning properly. Once I was connected I made a quick test of the two-way communication, which was clear when I was right next to the unit.
I then went a step further, literally, and walked away from the unit to test the range of the two-way communication. At about six feet away I was still audible to the operator, but I was told that I came through a little faint.
Quick Tip: Because of the relatively limited range of the unit and the fact that there isn't an additional activation button for the system, it's best to keep the unit on you at all times, even in the home; this can present a bit of an issue if you need help when the unit is charging. I would recommend charging the unit on a nightstand while you're asleep. This keeps the device near you at a time when you're not mobile anyway.
Day-to-Day System Use
The everyday use of the Alert Sky system was everything it was advertised to be. I carried the system around with me to test the connection and reliability of the device, and true to its word, everywhere I had a cellular connection, the device performed admirably. Pressing the emergency call button, I would be connected to a friendly, helpful emergency operator within about 20 seconds. The operator would talk me through whatever my concerns were, and had the ability to either contact one of my designated caregivers or emergency response services if I needed them.
The fact that the device also includes GPS location is a great help, especially for an older person on the go. You never know when you're going to have an emergency event, so the operator's ability to pinpoint my location was really a valuable asset.
My only minor complaint with the device is that it is a little bulky for something that I carried everywhere. Even with the belt clip and lanyard, it was slightly cumbersome when transporting it around over the course of a day. But with the service it provided, I was able to overlook the minor inconvenience and I got accustomed to the device after a few days.
Another major factor that set Numactive apart from the pack was the device's battery life. With about three days of life on a single charge, it gave me great peace of mind knowing that it would perform when I needed it most. Still, even though it had the longevity to go farther, and even though it could be fully charged in only a few hours, I decided to charge the unit overnight each night, just so I had a routine that guaranteed I wouldn't forget to charge it.
Comparing the Numactive Systems
Numactive has a relatively limited product offering compared to some of its competitors. While a company like Philips Lifeline has four different options to accommodate different lifestyles, Numactive only has two. Thankfully, the two options they offer cover the major markets when it comes to medical alert systems: at home and on-the-go. Let's take a closer look at the two systems and see how they compare.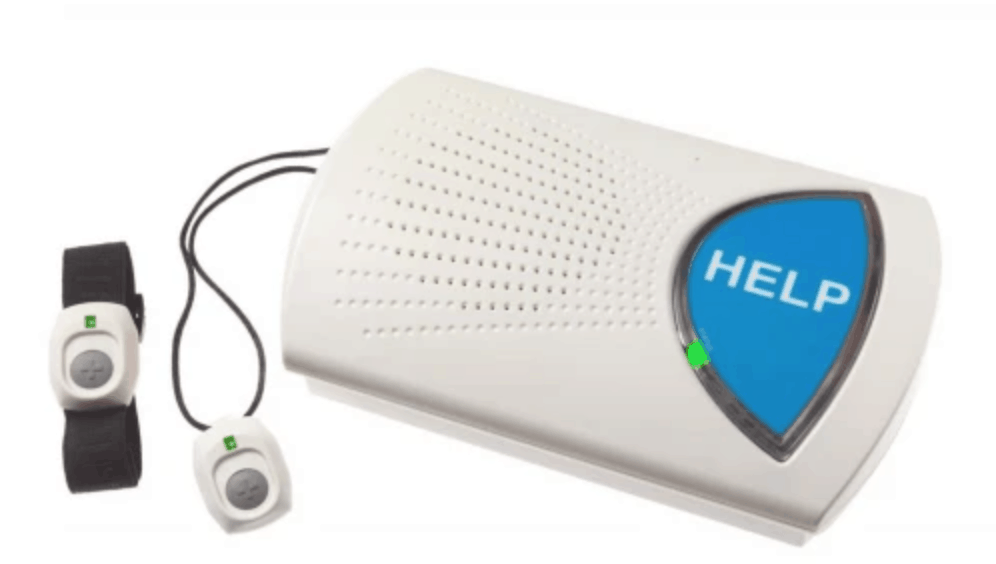 Alert Home— Numactive's Alert Home system is the kind of medical alert system you imagine when you think of an in-home system. The system includes a base unit that connects to a landline and features a large emergency call button on the unit as well as a peripheral emergency call button that you can use to trigger the system when you need help. The system has a range of 200 feet, which is enough to cover most homes. While the system isn't as robust as some other competing in-home alert systems, it provides high-quality service at a competitive price point.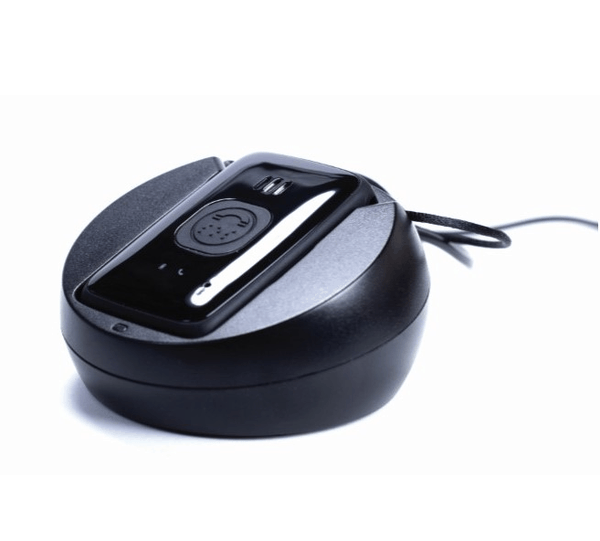 Alert Sky— The Alert Sky system that I tested is designed for more active older people that want medical alert coverage on-the-go. It's a simple system, with one main emergency response device that they carry with them to connect them to the monitoring center with the push of a button. The Alert Sky can also be affordably fitted with fall detection, which can put the older person in touch with operators in the event of a fall. The system is more costly than the Alert Home because it relies on a cellular connection, and it features GPS location services so a response team can pinpoint someone in need in an emergency.
Let's take a look at how the plans compare price-wise.
Price Comparison
Alert Home
Alert Sky
Number of Available Plans
2
4
Available Term Lengths
Monthly, Annually
No Contract, 1 year, 2 year, 3 year
Price Range on Checkout in USD
$76.13-$260.95
$108.92-$228.74
Fall Detection Available on Website
No
Yes
Fall Detection Cost
N/A
$5 per month
Included in Package
-Base Unit
-Emergency Call Button
-Lanyard Button Holder
-Wrist Button Holder
-Charging Dock
-Alert Sky Unit
-Belt Clip
-Lanyard
Final Thoughts on the Numactive Alert Sky System
At the end of the day, there is a lot to like about the Numactive Alert Sky. For a mobile medical alert device, the Alert Sky offers reliable coverage with GPS location tracking that will put a customer in touch with the help they need quickly. Especially for the approximately five million older people living with Alzheimer's, having a medical alert system that can help locate them in a wandering emergency can be crucial.
Though their website can be a little confusing in informing their customers, and their plan options can be a bit confusing, talking to Numactive on the phone is a great way to get questions answered and obtain all the information you'd need to make an educated purchase, customized to your needs and budget.
What really sets Numactive apart from others in the market, however, is their service. The company's commitment to training its emergency operators is second to none and goes beyond the Fall Risk Assessment I mentioned earlier. Operators go through a six-week training course which helps prepare them to deal with a number of medical emergencies when they're contacted, which can help them best assess the situation and dispatch appropriate response units if necessary. With fully UL and ULC-certified response centers at their disposal, Numactive's commitment to their customers in both Canada and the US makes them a great option for those seeking a medical alert system.
Frequently Asked Questions About Numactive