The medicines and vaccines people rely on today were all once part of a clinical study. Before a treatment or drug can be approved for broad use it must go through rigorous research and testing. After a treatment shows promising results in a lab or in animals, it moves on to human study. There are two types of clinical studies: observational studies in which researchers observe people in normal settings, and the much more common clinical trials that evaluate the effectiveness of methods used to prevent, detect or treat medical conditions.
Clinical trials rely on a diverse group of volunteer participants, and a lack of awareness among the public means many studies are never able to get started. Those who do participate in clinical trials are hoping to receive an effective treatment for their condition, or simply want to help advance science around important diseases.
Whatever your reason for learning more about clinical trials, here is information about them and tips on how to participate in a trial if you are interested.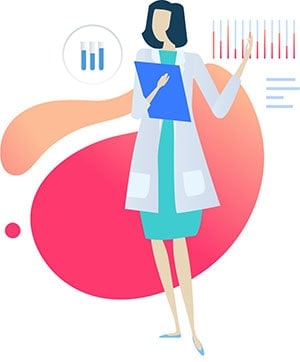 Table of Contents
---
Facts about clinical trials and medical research
There are several types of clinical trials

1

:
Cancer treatments constitute the largest number of clinical trials by far, followed by cardiovascular and circulatory diseases

2

.
96% of Americans have never participated in a clinical trial despite over $2 billion being spent every year for recruitment

3

.
Most large clinical trials involving drugs hoping for FDA approval are randomized, double-blind, and placebo-controlled, a combination often called the gold standard

4

.
342,348 studies are currently registered with ClinicalTrials.gov, the largest database of clinical trials

5

.
Clinical trial sponsors may be people, institutions, companies, government agencies, or other organizations that are responsible for initiating, managing or financing the clinical trial, but do not conduct the research

1

.
Clinical trials have four phases and a treatment typically has to advance through the first three in order to be approved by the FDA

6

: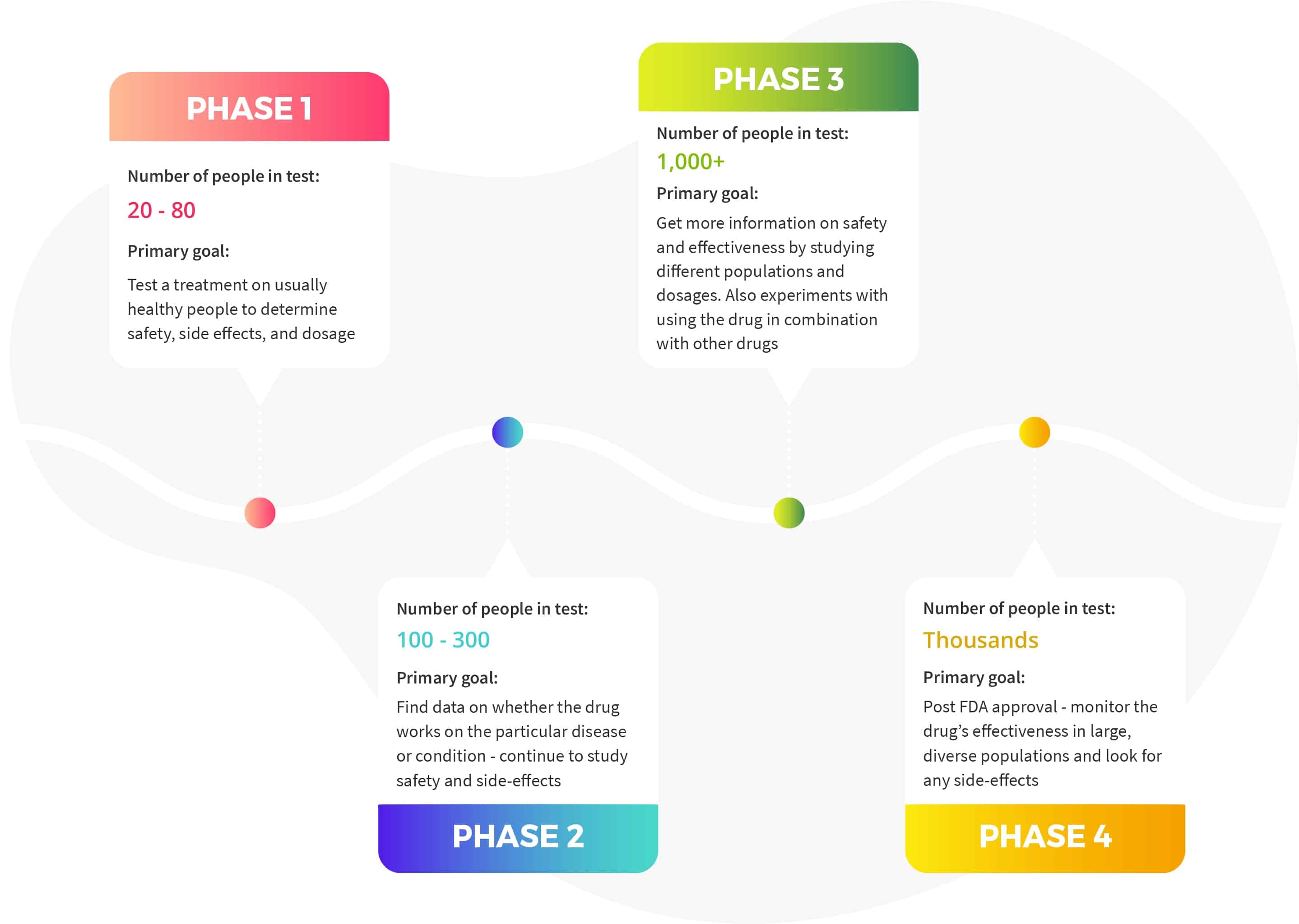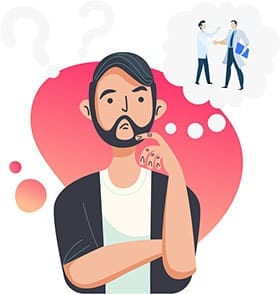 Pros and Cons of taking part in a clinical trial
Clinical trials can make people nervous. Is this safe? Am I signing up to be a lab rat? It can also make people excited for an opportunity to advance modern medicine and truly help those who are suffering. There are both pros and cons to taking part in a clinical trial that should be taken into consideration.
Reasons to consider signing up
You have tried to treat your health problem without success, or your health problem has no known treatment so you want to gain access to new treatments before they are widely available
You are healthy and want to help find a cure for a health problem in others.
You have family history of a disease and want to be part of a trial on prevention.
You may get regular monitoring by health professionals

Reasons not to sign up
Health risks, side-effects or discomfort
You may not benefit directly from the trial
There are no guarantees that the treatment will work or that you will even be in the treatment group instead of the control group
Time commitments can be long and not all studies pay travel costs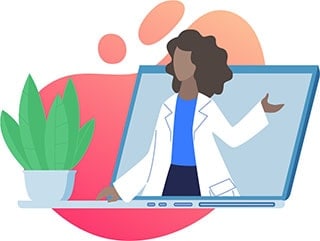 How to be a part of a trial
So, you are interested in being part of a clinical trial – now what?
---
Find a trial

Search clinicaltrials.gov Maintained by the US Library of National Medicine, this website allows you to search for clinical trials by condition/ disease and location. From there you can filter even further by participant age, study type, and more.
Sign up with researchmatch.org ResearchMatch tries to match you with research studies and clinical trials. You fill out a volunteer profile and get emails when a researcher thinks you are a good fit for a trial.

Ask lots of questions

Once it has been determined that you qualify for a study, be sure to ask lots of questions about the study, potential risks, cost and reimbursement and more.

Talk with your Doctor

If you find a study you would like to be a part of, particularly a clinical trial you should talk with your Doctor about it to identify any potential risks.
There is little risk to finding out more about clinical trials going on in your area. You may find them to be a rewarding way to help others.
---
References and Footnotes
https://www.everydayhealth.com/clinical-trials/