Some things only get better with age, and we aren't just talking about fine wine! Young people may worry about getting older, but seniors know you are as young as you feel. While it is true that we are more prone to health issues and cognitive decline as we age, there are many reasons to look forward to getting older. With age comes wisdom and improvement in your emotional well-being that leads to higher levels of happiness and more fulfilling relationships.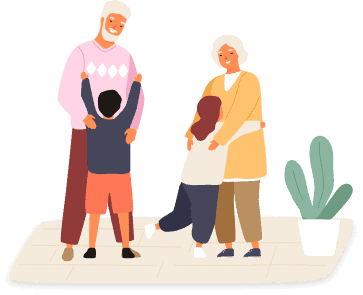 Contents:

Emotional Intelligence
Emotional intelligence, mindfulness, emotional well-being: however you describe it, older people are better at focusing on the positive and being in the present. They can more easily empathize and recognize emotions in others and build relationships.
Multiple studies have shown that older adults (60+) scored the best of any age group at reinterpreting negative scenes to focus on their positive aspects, a coping mechanism that is referred to as "positive reappraisal" and correlated with higher emotional intelligence1.
Multiple studies have shown weniors gain emotional intelligence as they age, making them better communicators, confidants and friends2.
People with high emotional intelligence have better mental health, job performance and leadership skills1.


Mental health
While it may seem reasonable that mental health might decline with physical health as we age, several studies find the opposite. Older people seem to have a realization that life is finite and are better at living in the present. They shift from longer term goals to those that are emotionally meaningful.
One comparison of age cohorts showed deterioration in physical and cognitive functioning, but linear improvement in various attributes of mental health over the same life period3.
Research suggests that our brains change as we age, noting that older people showed less stressful responses to disturbing images than younger people in tests4.
In a survey of over 1,500 residents of San Diego, researchers found that those in their 20s and 30s had the highest levels of depression, anxiety and stress, and that older people reported being the happiest5.
Self-esteem tends to improve with age and peaks somewhere around age 60 or 70 for the average person6.
Self esteem does decline slightly after 70 when many are retiring and not feeling as important, but by learning new skills, staying connected with others, and challenging yourself physically you can retain that self confidence that took so long to achieve7.

Relationships
Increased happiness, emotional intelligence, and self-esteem all combine to help people build stronger relationships as they age. The ability to form meaningful relationships is extremely important as friends provide enormous support and prevent loneliness as we age.
Older adults report better marriages, more supportive friendships, and less conflict with siblings than younger adults8.
Studies have actually shown friendships are an even stronger predictor of health and happiness in older adults than relationships with family9.
There is truth to the cliche, "age is just a number". As people age they consistently report feeling younger than their age. Once you reach an age once thought of as "officially old", you just may find yourself feeling pretty good about it and feeling more optimistic about what lies ahead.
Aging well is about more than just physical health, it is about feeling good about your life and what is to come.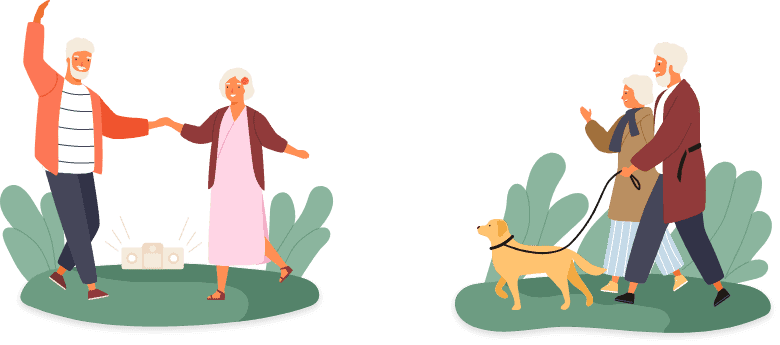 Sources:
https://www.latimes.com/science/sciencenow/la-sci-sn-older-people-happier-20160824-snap-story.html
https://www.bustle.com/p/how-does-age-affect-self-esteem-your-confidence-is-highest-when-youre-golden-girls-age-a-study-says-11490369