Many seniors have found great pleasure, freedom, luxury, and fun in purchasing an RV. But the idea of driving a large, clunky bus can sound intimidating for some. For this reason—and many others—we suggest looking into the option of smaller RVs.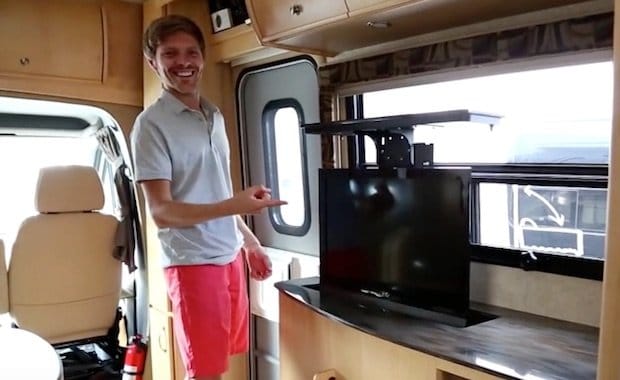 Why Purchase a 30 Foot RV
Besides being more affordable, there are quite a few benefits to choosing a smaller RV. For one, an RV under 30 feet is much easier to maneuver on the road— whether your travels bring you down winding mountain roads, crowded city lanes, or over miles and miles of flat open desert. Shorter RVs will drive similarly in all environments. Additionally, almost all campsites across the nation can accommodate RVs under 30 feet, while larger RVs occasionally prove troublesome in terms of space, both on roads and in campgrounds. In recent years, camping has grown in popularity, and an RV allows you access to nature while maintaining a high level of comfort and protection.
Despite their smaller size, smaller RVs have just as much to offer in terms of amenities as larger RVs. A smaller RV sounds inherently more cramped, but all of these motorhome companies make it a mission to design their interiors so that they feel liveable and much larger on the inside than they look from the outside.
Smaller RVs are especially useful economically and functionally for older couples looking to travel long-term, but almost all of them sleep more than two— a few even up to six! This makes it very easy to take additional family members on trips as well. Meanwhile, you are not wasting all of the money, resources, and emissions that come with a larger RV.
How We Chose the Best 30 Foot RV's
When it came to narrowing down our choices for the best RVs under 30 feet, we
To decide on the best RVs under 30 ft for you to consider, we reviewed popularity, gas mileage, practicality, unique features and amenities, and, of course, price. Budgeting your travel can often be tricky, so this guide will help you figure out the nuts and bolts. The best features for the best prices is what you are really looking for in an RV, and all of these fit the bill.