Senior Transportation Services and Options
With age, transportation often becomes an issue. Whether your loved one has relied on a car or public transportation to get around, these methods grow difficult in the face of medical and mobility problems.
What's more, family members and friends often do not realize the issues that seniors have with transportation. Seniors may not let them know how difficult it is to get from point A to point B. Especially if your loved one lives alone, you should consider how exactly they're getting around and if safer options could be used.
Seniors and Driving
Many seniors still drive their own vehicles. According to the CDC, there are over 44 million licensed drivers over the age of 65. With that said, driving as you get older becomes a bit riskier. Apart from teen drivers, older adults have the highest crash death rate of any age group. This is likely due to a variety of factors, such as failing vision, arthritis, and cognitive decline.
With that said, age alone does not define one's abilities as a driver, and that's why so many people choose to keep driving well into their golden years.
The More You Know: Correlation does not mean causation. While many people assume seniors are poor drivers, other people attribute the higher crash death rates to the fact that seniors are more vulnerable to injury rather than more likely to cause crashes.
Driving provides seniors with a sense of independence, leaving some seniors in a battle with family, friends, and perhaps even law enforcement when the senior no longer has the ability to drive safely.
When to Stop Driving
For many people, it becomes painfully obvious when it's time to stop driving. Perhaps their vision impairment has made it impossible to see in varying lighting conditions, or maybe the act of gripping and moving the steering wheel has become painful and slow.
Here are some signs that your loved one should consider no longer driving:
Running through stop signs or red lights
Getting lost on routine drives
Misunderstanding or having delayed reactions to road signs and traffic signals
Having minor accidents due to spatial misjudgement
If your loved one is over the age of 85, you should consider making alternative arrangements for transportation. At this age, even healthy individuals will likely have slower reaction times and visual impairments, both of which can lead to fatal mistakes on the road, harming both them and other drivers.
Seniors and Public Transportation
When we think of alternative transportation arrangements, public transportation comes to mind. Depending upon where they live, many seniors might have considerable knowledge of public transportation, particularly if they never learned to drive. Other seniors, however, likely have no clue on how to ride public transportation.
Public transportation, including busses, subways, and trains, excels in the affordability department, with the average bus and commuter rail fares being under five and ten dollars, respectively. Additionally, many states offer discounted passes and reduced fares for those over the age of 65.
Seniors that take public transportation can easily maintain high levels of independence, traveling to stores, appointments, and loved ones' homes through a means that is both simple and cheap. If this type of transport is an option in your area, then visit the website of your local public transportation company, or call them on the telephone. There, you'll be able to learn about travel routes and the different discounts available.
Unfortunately, public transportation is not for everyone. If you live outside of a major metropolitan area, then it's likely you don't live near a bus stop or train station. Luckily, there are plenty of other ways to get around.
Types of Driving Services
In addition to public transportation, there are plenty of other affordable ways to get around, both public and private
Volunteer Driver Programs
One of our favorite transportation methods, volunteer driver programs offer door-to-door transportation for seniors and disabled people. The best part about these programs is that most of them are completely free!
Volunteer driver programs are community-based services, meaning each region will have its own set of groups with slightly different services. Generally speaking, these groups are based out of churches or other non-profit organizations. Through their networks of volunteers, any community member can schedule a ride.
A volunteer driver will pick you up in their own car and take you to and from wherever you need to go: doctor's appointments, grocery stores, or just about anywhere. The only exception to this is emergency transportation. Volunteer drivers are no substitute for actual paramedics.
To find a volunteer driving program in your area, you can use this handy search map. Additionally, you may be able to find a directory at your local church or other places of worship.
Private Ride Services
Much like a traditional taxi service, a private ride service will provide door-to-door transportation. Unlike volunteer driving services, private rides can usually be scheduled with greater flexibility. This convenience, however, comes at a higher cost.
The benefit of private ride services is that they are tailored to the needs of the elderly and disabled. If needed, your driver can assist you from your home to their vehicle, in addition to walking you to the door of your destination. Their vehicles are often made to house medical equipment such as wheelchairs or oxygen concentrators.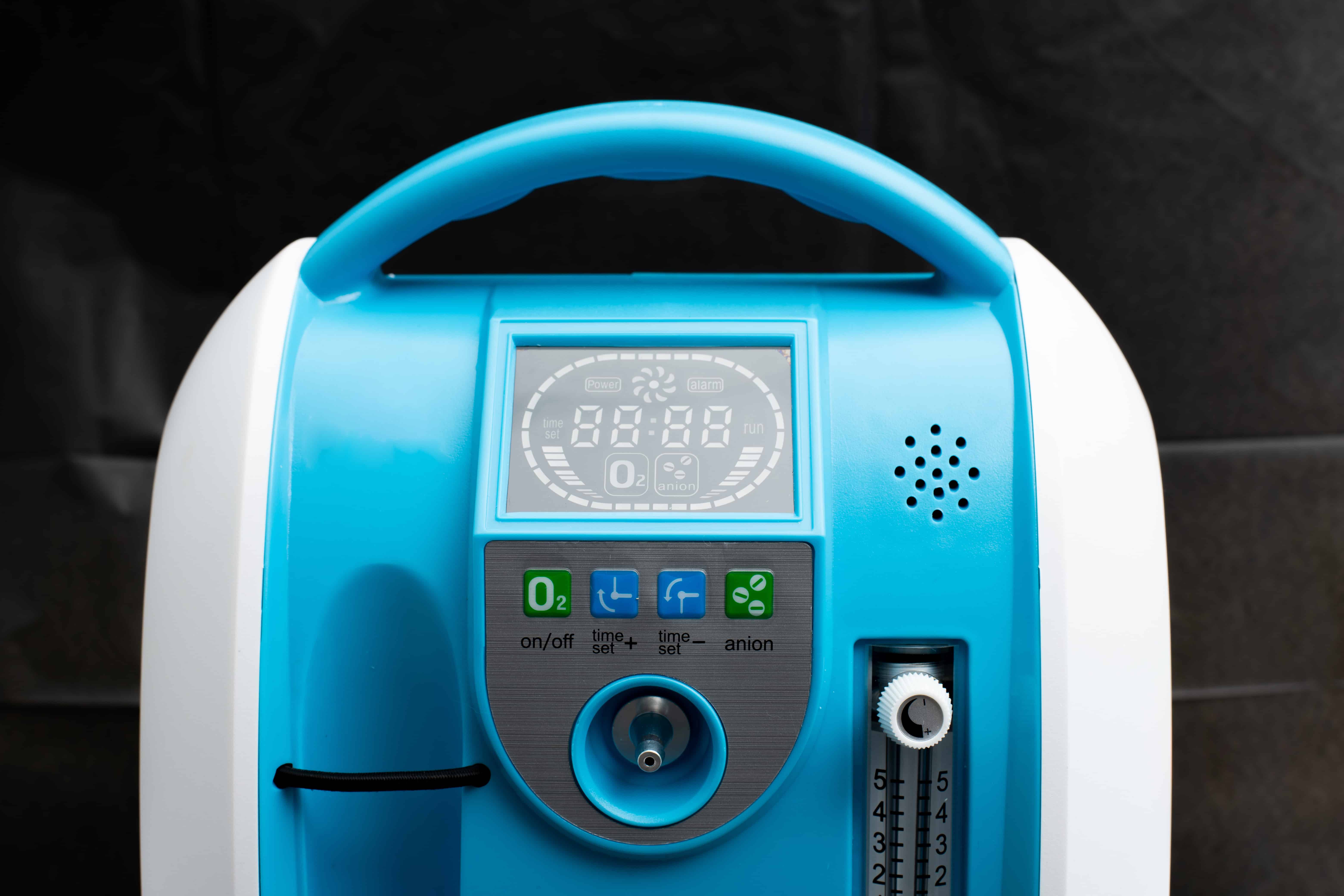 In terms of pricing, these services will usually cost around $20-$40 per ride, though this will depend on the time of day and distance of your destination. Gogograndparent and SilverRide are a couple of our favorite private ride services.
Paratransit Services
Under the Americans with Disabilities Act, any city with a public transportation system must also provide accommodations for those with disabilities. Often, seniors with mobility issues would qualify for this type of transportation known as Paratransit.
Most often using handicap-accessible vans, Paratransit services are a great, cost-effective way for people to get around a city or metropolitan area. Their vehicles will also be equipped to handle passengers with wheelchairs and mobility scooters.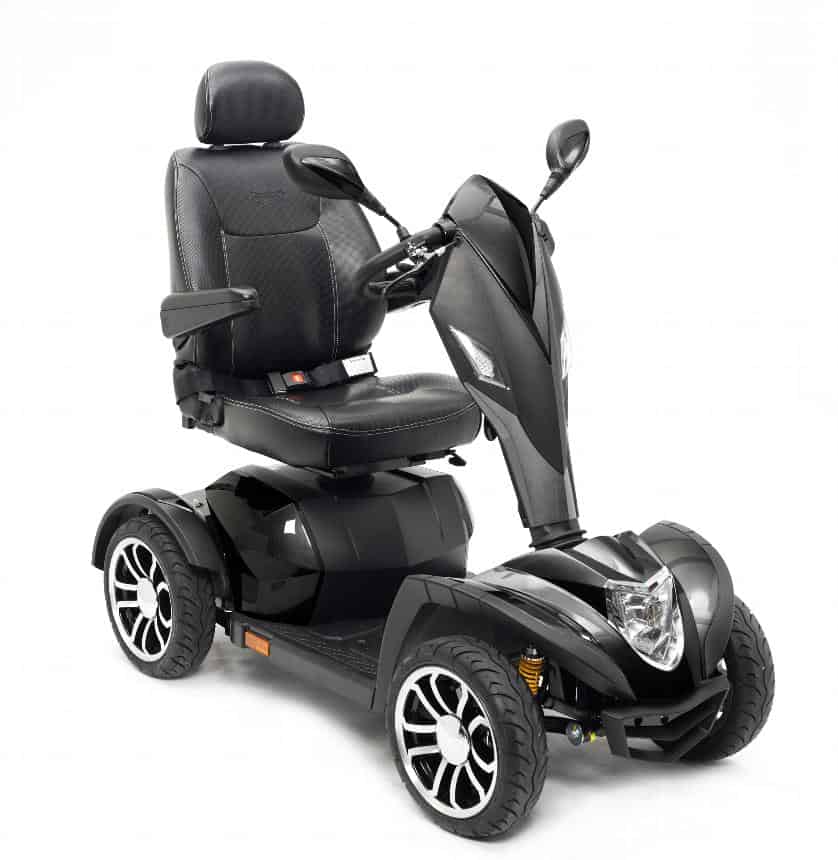 Generally speaking, these services offer "curb-to-curb" transportation, meaning passengers have to be able to walk from their home to the vehicle, wherein they will receive entry-assistance if necessary. The upside of Paratransit is that, as a branch of public transportation, these services are highly affordable. The downside is that, much like busses and subways, vehicles serve many passengers, meaning you'll often have to wait for your vehicle to arrive.
To find a Paratransit service near you, you can contact your local department of transportation via phone or the internet. There, you'll likely have to schedule some form of an interview to confirm your loved one's eligibility.
Independent Transportation Network America
A nationwide non-profit, Independent Transportation Network America provides private rides for older adults, as well as those with disabilities. Unlike a taxi service, which would charge you a fare per ride, ITNAmerica charges a $60 annual membership fee, in addition to a fare per ride. These fares, however, tend to be far lower than those of other forms of private transportation.
Rides with ITNAmerica must be booked in advance; however, they are available around the clock, as this company has a vast network of volunteer drivers. You can find out if ITN is available in your region by visiting their website.
Transportation for Seniors in a Taxi
Mostly everyone is familiar with taxis; however, taxi fares are not as affordable as they were a couple of decades ago. In most places, minimum fares will start as low as four dollars and quickly creep up with every few blocks driven. Instead of paying the high cost for taxis, you could consider a rideshare service.
Similar to taxis, in that they provide on-demand passenger transportation, rideshare services such as Lyft and Uber offer an affordable way for people to get around. To use these services, you'll need to download their free smartphone app. Once logged in, you'll be able to arrange for a ride at any time of the day. For even more affordable rides, you have the option of sharing the car with other passengers.
One of my favorite features of these apps is that you can schedule a ride for someone else. Simply by inputting the address of your loved one, you can call a ride to their home or anywhere else you might find them.
Charter Bus and Other Long Bus Ride Options
Often rooted in senior and community centers, group bus trips are a great option for seniors to visit far-flung destinations. Charter buses take seniors to events, activities, casinos, sightseeing tours, and vacation destinations.
If you plan to take a charter bus trip, your best chance of getting a seat on the bus is to reserve your seat early. Some charter bus trips fill up fast, leaving seniors with the disappointment of waiting until another trip.
Some long bus service providers have set fees for specific trips while others offer discounts to seniors. Greyhound offers a small senior discount when you purchase your ticket online ahead of time. Make sure that you print your ticket or check the 'will-call' box and write down your trip number and confirmation number. Booking your seat online also eliminates the possibility of showing up at the bus station to purchase a ticket only to discover that all seats are sold out.
FYI: Unlike public buses, these long-haul vehicles have restrooms in the back, allowing you to travel worry-free for longer periods of time.
Recap
The idea of living without a car can be daunting. Luckily, there are plenty of great alternatives for your loved one. With both public and private options available in every corner of the country, you'll have little trouble finding the one that suits the needs of you and your loved ones.