Editorial Guidelines
Our Code of Ethics
Here at The Senior List, everything we do revolves around a strong code of ethics. Together, these ethics guide our editorial efforts from start to finish. They also help us to improve communication within our community. By staying true to our ethics, we believe we can serve seniors and caregivers with the highest standard of excellence. Our readers deserve no less than our best.
TheSeniorList.com Code of Ethics
Transparency
Honesty
Objectivity
Accuracy
Education
Compassion
Positivity
Openness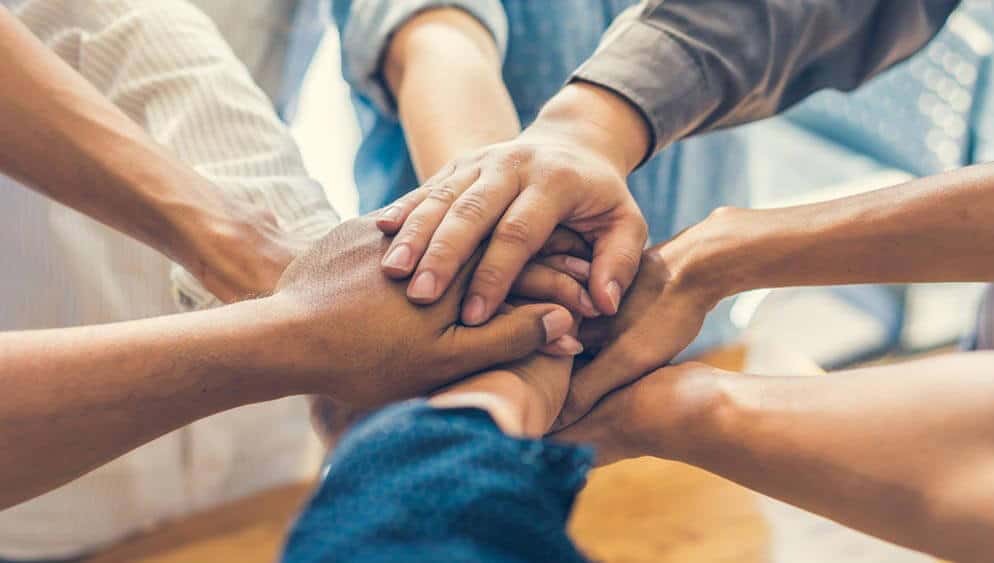 We Value Transparency
Of the eight ethical principles above, the most important is transparency. Transparency is first on our Code of Ethics for a reason. The word is often used synonymously with "honesty" and "openness." But let's pull back the layers to really define transparency. This process will help you to understand our editorial efforts better and why we do what we do.
According to Merriam-Webster, "transparency" is the quality of being easily seen through. We give our readers an inside look into our research, advice, and recommendations. We do not veil anything we do. It's all out in the open so that seniors and caregivers can understand their options — without bias. While the word transparency is a noun, we like to think of it as a verb. To us, transparency is an action word that emanates from everything we do.
It's critical that our senior care experts and editorial team remain 100% transparent. After all, we cover important topics — topics like senior safety, caregiving, senior housing options, financial matters, health insurance, and the like. It's all-too-common that seniors are preyed upon in today's society. Thankfully, our company exists so that seniors can enjoy a transparent take on the topics that matter most.
How We Choose The Topics We Research
Our influence goes far beyond our product comparisons and research. We have a growing community of 100,000+ seniors and caregivers that we serve annually. We engage with our community of readers, and our readers engage with one another. So naturally, we are always learning of new senior-friendly technologies and solutions that lessen the burden of aging. This two-way communication with our vibrant community is often where we hear of new topics to cover.
With that said, we always conduct our own research. Our experts are constantly searching the web, poring over reviews, reading spec charts, and personally testing new solutions. We sometimes dig into a specific product or service only to learn that it's simply not helpful for seniors or caregivers. And we are honest in communicating it to our community. What makes us different from almost every company in the senior care industry is that we actually live out our research. Our team gets in the trenches to share their expertise and give their honest feedback on every single topic we cover.
Why We Only Cover Topics for Seniors & Caregivers
We serve a discerning audience of aging adults and their loved ones. We know how we can help them. And just as important, we know how we can't help them. Our expert panel has a lifetime of experience and passion for connecting seniors to the resources that will improve their lives. In good faith, we simply could not offer everything under the sun, like so many companies try to do. We believe that doing so would undermine our integrity.
Specific Topics We Cover
Our senior care experts and editorial team research and create resources around the following topics:
Medical alert systems
Home security for seniors
Walk-in tubs
Mobility scooters
Mortgages for seniors
Stair lifts
Home care
Portable oxygen
Medication dispensers
Caregiving tips
Cell phones for seniors
Meal delivery
Assisted living
Senior discounts
Health and dental insurance
Hearing aids
And other senior-related topics
Our Editorial Standards
Committed to the Facts
Our senior care experts and editorial team are 100% committed to the facts. That is, we cut through the marketing fluff that companies all-too-often use in selling their products, services, senior housing, etc. We know exactly what to look for, and how to tell the difference between a phenomenal and a phony solution. We put all of the facts on the table before giving our expert advice. This commitment allows seniors and their loved ones to make up their own minds, while also providing valuable professional insight to help avoid making bad decisions.
We know that finding the right resources can be frustrating for seniors. At times, it can feel like an uphill battle. There are so many options to choose from that it can be overwhelming. And every company promises the world if you would just try their product. Unfortunately, this takes its toll on aging adults and caregivers. That's why we are so committed to fact-based research and resources.
We help seniors and caregivers narrow down their options and find the right solution to meet their needs. In doing so, there is simply no room for biased, wishy-washy, or inaccurate information. We believe our community deserves better than that.
Expectations of Our Senior Care Experts and Editorial Team
Standards for Research
Research is at the core of what we do. So our experts adhere to a strictly-enforced set of standards regarding research. These standards include:
Only using credible sources are to be used
Pulling from multiple sources whenever possible
Always citing sources where appropriate
Presenting the full story on the topic
Giving less weight to outlier reviews (negative or positive)
Leaving no room for personal bias or prejudice
Using expert judgement in interpreting research
Standards for Giving Advice or Recommendations
Our team not only researches senior care solutions, but we also provide expert advice and professional recommendations. This approach gives our community the 'best look' at the available options. Moreover, it allows seniors and their loved ones to make informed and educated decisions on which ones to pursue, and which ones to avoid. These standards include:
Always backing up advice or recommendations with sound reasoning
Never claiming a specific outcome (e.g., "This mobility scooter will take you anywhere you want to go, including up steep hills.")
Never trying to persuade/dissuade the reader, but allowing the facts and objective reasoning to lead the way
Always mentioning alternative options where appropriate
Never giving advice or recommending a selection without thoroughly discussing the option at length
Standards for Accuracy and Writing
We aim to provide well-written, error-free resources for seniors and their loved ones. This goal also necessitates a consistent set of standards across the board. These standards include:
Proofreading and correcting spelling and grammar errors
Striving for correct punctuation and consistent style
Double-checking for accuracy of product/service details
Avoiding long-winded explanations through succinctness
Avoiding the use of industry jargon
Erring on the side of educating the reader
Standards of Timeliness, Updates, and Edits
Finally, we also expect our senior care experts and editorial team to prioritize timely updates and edits to our resources. This expedience ensures that our audience always has access to the latest information on any given senior care topic. These standards include:
Updating resources immediately if we find inaccurate information
Cross-referencing sources to confirm updates
Periodically reviewing pages to identify necessary changes proactively
Reaching out to lead editor with changes and updates
Sources We Trust in Our Research
We take our research very seriously. Our comprehensive guides, tools, and other senior care resources are built upon a foundation of credible sources that we trust. These sources include:
Our team's combined 60+ years of experience
Credible senior care service provider websites
Peer reviewed and credible NCBI studies
Industry trade journals and studies
Vetted and verified user reviews
And similar verified sources
We never "shoot from the hip" when creating our resources for aging adults. The stakes are simply too high. Thankfully, our team is passionate about digging into real studies and other resources to find the information that improves lives. In other words, we do our homework so that you don't have to. And we always show our work.
So if you're looking for a medical alert system, senior housing, senior discounts, a senior-friendly cell phone — or any other resource to make life safer, easier, and more affordable — then you'll feel right at home in our thriving community.
How We Keep it Free for Seniors and Caregiver
Here at TheSeniorList.com, we believe that seniors and their loved ones should have free access to expert advice and recommendations. For this reason, we do not charge anything to access our comprehensive resources. It's also free to join our community and dive into the lively discussions. We do not sell any of our own products, we do not ask for (or take) donations, and we also do not have annoying advertisements on our website.
In fact, we do not have any advertisements on our site. This choice is another conscious decision that falls in line with our values. We want to foster a safe and clean space for our visitors, free of those pesky pop-ups and other frustrating ads. When you come to us looking for expert information, we want to help you on your way without any distractions.
Although we don't run advertisements, we do have to earn revenue to continue delivering free resources to our loyal readers. As outlined in our earnings disclosure statement, we sometimes use affiliate links and phone numbers. If a reader clicks on an affiliate link, or calls the phone number, we might make a small commission.
This arrangement keeps our site sustainable, and it does not affect the price of the product or service for the consumer in any way. We are committed to transparency and accuracy, so this process does not change our editorial of the product or service. Our experts and editorial team always take a fact-based, unbiased approach when creating senior care resources. This guarantee is our promise to you.
Communicating with our Audience
Our readers are prioritized above all else. We care what our readers think, so we encourage comments and engagement from our community. When readers leave comments, or write us with questions, comments, or concerns — we always try our best to reply thoughtfully and in a timely manner.
Our company is growing, and we certainly have a vision for the future of senior care. But we live and communicate in the here-and-now. With this in mind, we really love to hear from our readers. So expect open communication from our team here at TheSeniorList.com.
How to Get in Touch
Feel free to reach out to our team! Drop us a note or give us a call. Let us know what's on your mind. We're here for you.
Our Company Headquarters:
10117 SE Sunnyside Rd. Ste. F #1189
Clackamas, OR 97015
Phone:
(503) 334-4642