2.
Pria -

Best Smart Features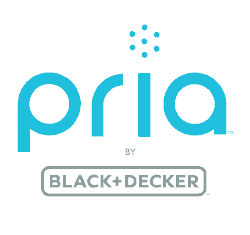 View Packages
What We Like Most:
Smart Features
Easy to Use
Innovative Design
Customizable Dispensing Regiments
Overview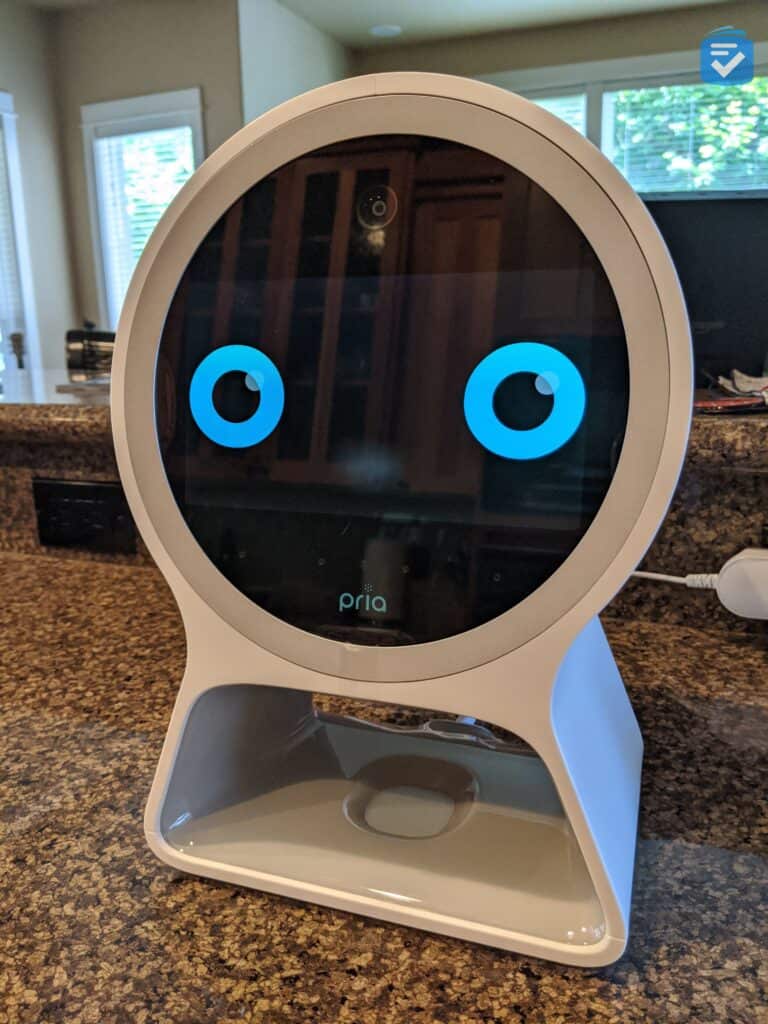 Manufactured by Black and Decker, the Pria automatic medication dispenser is a durable device that gives a facelift to automatic medication dispensers' staid designs. With its compact size and adorable LED facial expressions, Pria has personality by the pound.
In terms of medication storage, Pria's pill wheel has 28 separate compartments, meaning that it could potentially hold up to 28 days worth of meds. With that said, your loved one will likely take more than one batch of medication daily, so you'll have to reload Pria more than other devices on this list.
What we love most about Pria, however, is its array of smart features. With your Pria subscription, you'll receive access to the Pria app. With this tool, you can enter your medication schedule, in addition to other handy reminders such as doctor appointments or social events. Additionally, through this app, caregivers can track the user's medication history, receiving notifications for missed or late doses. You can even make video calls using Pria's camera and speaker.
In terms of cost, Pria is highly affordable, at an initial cost of $299. While this is higher than Hero's activation fee, you'll actually own Pria as opposed to renting it. This, combined with the Pria's $9.99 subscription fee, makes it one of our favorite automatic medication dispensers.
If Pria sounds like the medication dispenser for you, then check out our Pria review.