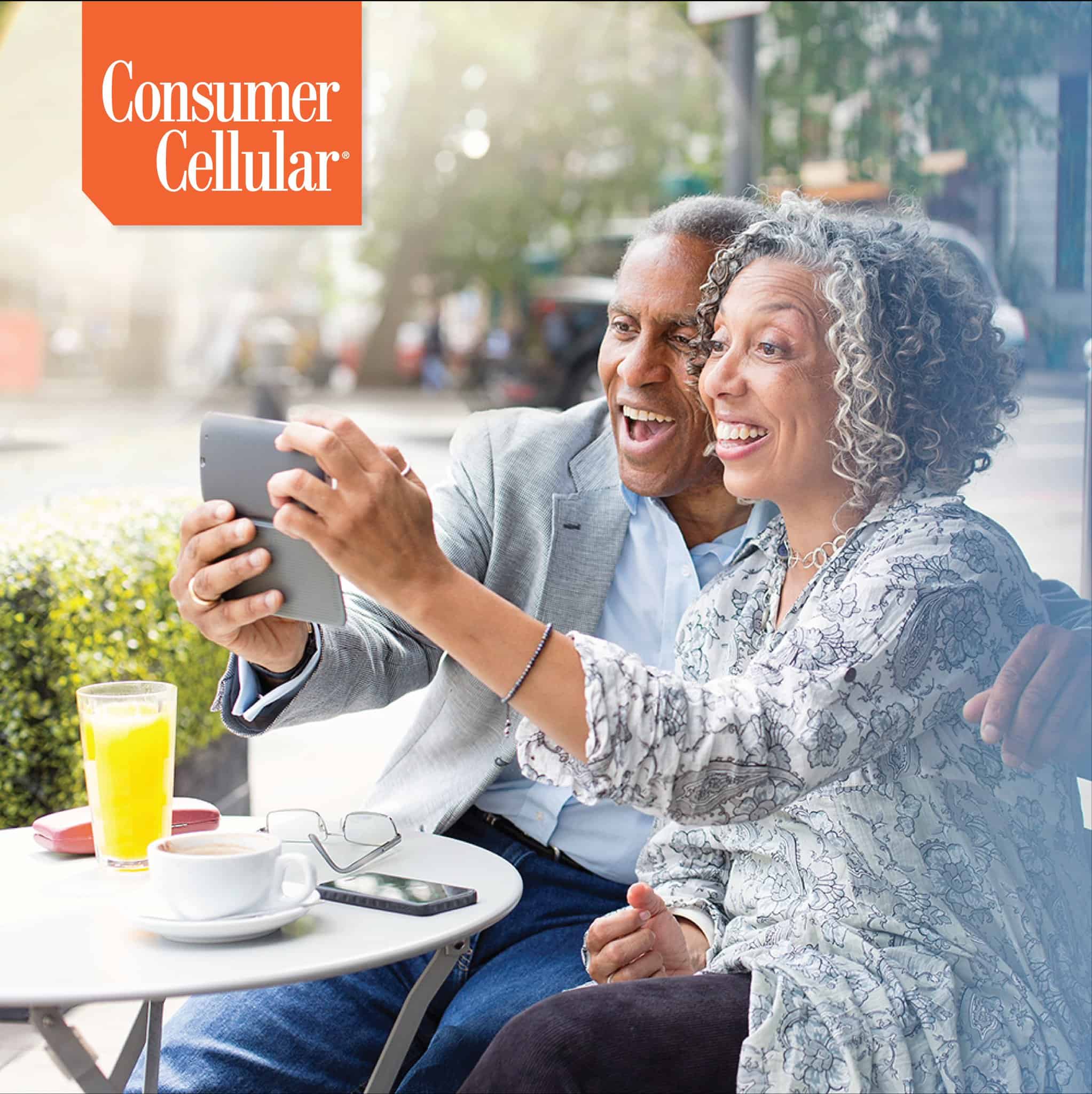 Consumer Cellular Phones and Plans for Seniors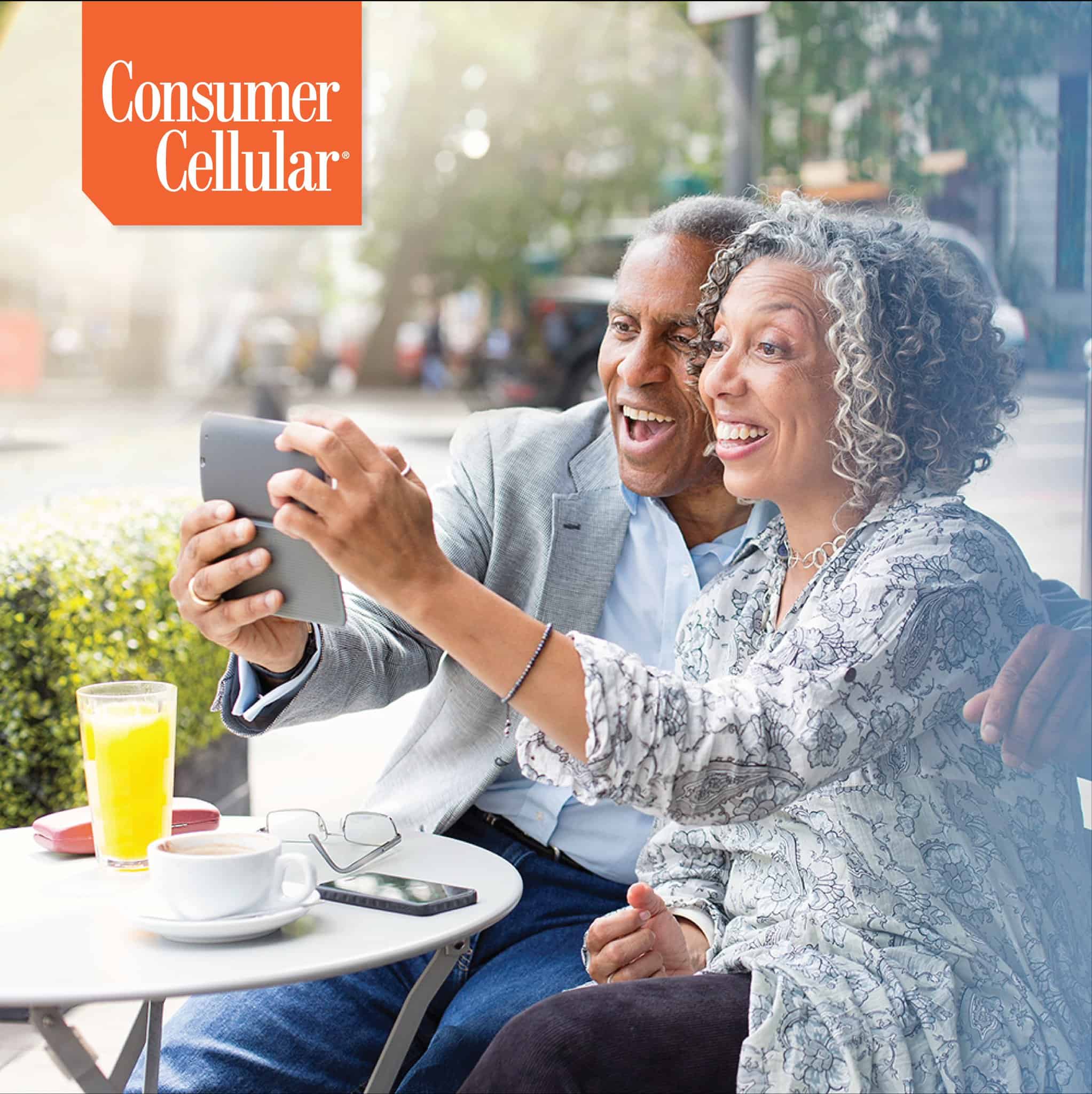 Since 1995, Consumer Cellular has been bridging the gap between older adults and the latest in cellular technology. Through a combination of low prices, flexible contracts, and easy-to-use devices, they've built a reputation as one of the leading cellular providers for older adults and, well, just about anyone. What's more, in recent years Consumer Cellular has even developed partnerships with brands such as Apple and Motorola, bringing the latest devices to one of the most customer-friendly networks.
In this rundown, I'll tell you just about anything you'd want to know about Consumer Cellular. We'll take a walkthrough of the purchasing process, and I'll tell you all about Consumer Cellular's phones, plans, and other unique features.
What Makes Consumer Cellular Unique
Technology aside, what separates Consumer Cellular from other providers is their dedication to customer service. Their customer support team is entirely based in the U.S., and they're available 24/7 to field any of your questions. This company is also privately owned, ensuring that their loyalty is to you, their customers.
This care is what makes Consumer Cellular such a popular option for older adults. While it's tempting to assume that older adults just want simple cellular devices, many of them use smartphones. And what better way to begin using this modern technology than with a company that simplifies the entire process, both in terms of customer care and straightforward pricing. For more detailed information please check out our review of Consumer Cellular.
Purchasing Consumer Cellular
Consumer Cellular can be purchased in person, either at Target or other independent retailers; however, I'd recommend using their website, as this will allow you to take a comprehensive look at each of their products and services. Here you can easily select a phone, add it to your cart, select a monthly plan, and complete your transaction using a credit card. Consumer Cellular also has the option to pay for your phone using Easy Pay, a service that stretches your payment out into multiple interest-free installments, a great option for more expensive devices.
Let's take a closer look at what they have to offer.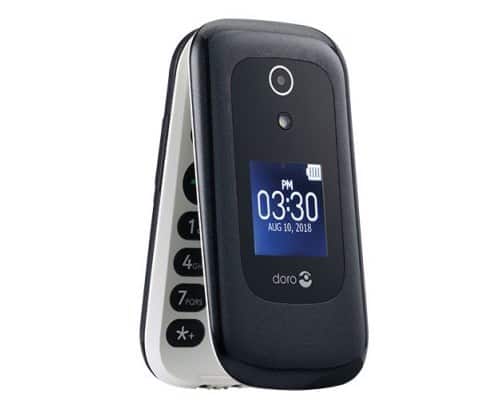 Consumer Cellular Devices
Consumer Cellular offers an impressive array of cellphones and smartphones. If you want the latest from Apple, Samsung, and Motorola, then they've got you covered. They also have a few rudimentary flip phones such as the Consumer Cellular Link and Doro 7050, which cost only $50 and $30 respectively.
Here's an exhaustive list of their offerings.
Consumer Cellular Phones
| Device Name | Up-Front Price |
| --- | --- |
| Consumer Cellular Link | $30 |
| Doro 7050 | $50 |
| ZTE Avid 579 | $60 |
| Motorola Moto E | $80 |
| Samsung Galaxy A10e | $90 |
| Motorola Moto G Power | $150 |
| Samsung Galaxy A20 | $170 |
| Apple iPhone 7 | $200 |
| Apple iPhone 8 Plus | $300 |
| Apple iPhone SE | $350 |
| Samsung Galaxy S10e | $500 |
| Apple iPhone Xr | $600 |
| Samsung Galaxy S10+ | $650 |
| Apple iPhone 11 | $700 |
| Samsung Galaxy S20 | $800 |
| Apple iPhone 11 Pro | $1,000 |
| Samsung Galaxy S20+ | $1,000 |
| Apple iPhone 11 Pro Max | $1,100 |
BYO Device: With a free SIM card from Consumer Cellular, you can bring your own device to your Consumer Cellular service plan.
Consumer Cellular Grandpad
In addition to phones, Consumer Cellular also offers a caregiving device that they call the Grandpad. For $250, in addition to a $40 monthly service plan, the Grandpad is a great way for your loved one to make calls, browse the web, and stay connected with family members.
Using the Grandpad's smartphone app, a caregiver can create a private circle of family and friends in order to facilitate communication. Together, all of you can send alerts, messages, and important dates, all shared in one single place. With the required service plan, you'll get unlimited data, music streaming, video calls, and traditional calls. The Grandpad is a great option for a loved one who remains primarily at home.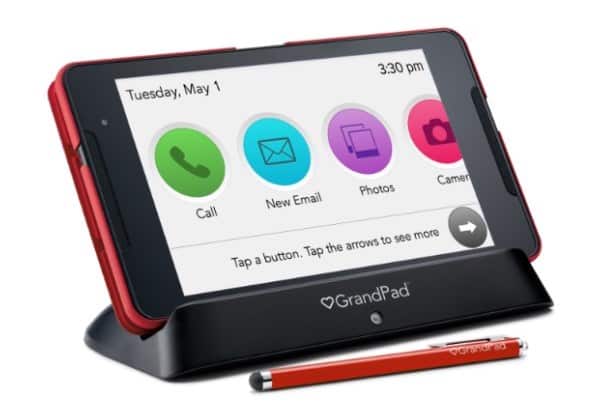 Consumer Cellular Service Plans
Consumer Cellular offers a variety of different service plans. Unlike other cellular providers who require lengthy year-long contracts, each Consumer Cellular plan is subscribed to and paid for on a monthly basis with no long-term commitments. Talk-only plans start at only $15 per month, and unlimited plans can go up to $60 per month, which is comparable to major providers such as T-Mobile. Additional phones can be added to any plan for only $15 per month, which is a great option for couples and families.
FYI: If you plan to purchase a smartphone, then you'll definitely want to sign up for a plan with a data allowance in order to make the most of your phone's features.
Consumer Cellular's services are powered by AT&T's 4G LTE network, one that is frequently ranked as one of the fastest mobile operators in the U.S..
Let's take a closer look at Consumer Cellular's service plans and their pricing.
Consumer Cellular Plans
| Talk, Text, and Data | Monthly Cost |
| --- | --- |
| 250 Minutes | $15 |
| Unlimited Minutes | $20 |
| 250 Minutes, Unlimited Texts, 500MB | $20 |
| 250 Minutes, Unlimited Texts, 3GB | $25 |
| 250 Minutes, Unlimited Texts, 10GB | $35 |
| 250 Minutes, Unlimited Texts, 15GB | $45 |
| 250 Minutes, Unlimited Texts and Data | $55 |
| Unlimited Talk, Text, and 500MB | $25 |
| Unlimited Talk, Text, and 3GB | $30 |
| Unlimited Talk, Text, and 10GB | $40 |
| Unlimited Talk, Text, and 15GB | $50 |
| Unlimited Talk, Text, and Data | $60 |
Another add-on service feature with Consumer Cellular is their roadside assistance. For $3 per month, billed to your service plan, you can have access to help in the event of roadside emergencies. Available services include towing up to 10 miles, fuel delivery, jump starts, lockout service, and flat tire service.
Keep Your Number: Oftentimes, you can keep your existing phone number when switching to Consumer Cellular. Be sure to call their customer support to find out if your number is eligible for this.
Activating Your Consumer Cellular Phone
Once you get your hands on your Consumer Cellular device, all that's left to do is plug your device into an outlet, using the included charger, and call the number listed on your manual in order to activate it. A Consumer Cellular customer care specialist will confirm your information, and from there you're all set to start making calls, sending messages, and browsing the web.
Consumer Cellular and AARP
For over a decade, Consumer Cellular has been an official partner of AARP, meaning that current members of this group receive a 9% discount on their monthly fees. Now, I'm not an AARP member just yet, but let's say for the sake of argument that I was. Since my monthly service charge from Consumer Cellular was $90, this would have added up to an annual savings of $54. In addition to this generous discount, AARP members receive an extended 45-day money-back guarantee on their devices and service plan, 15 days more than that of regular customers. Trust me, I'm counting down the days until I'm eligible for membership and all that it has to offer!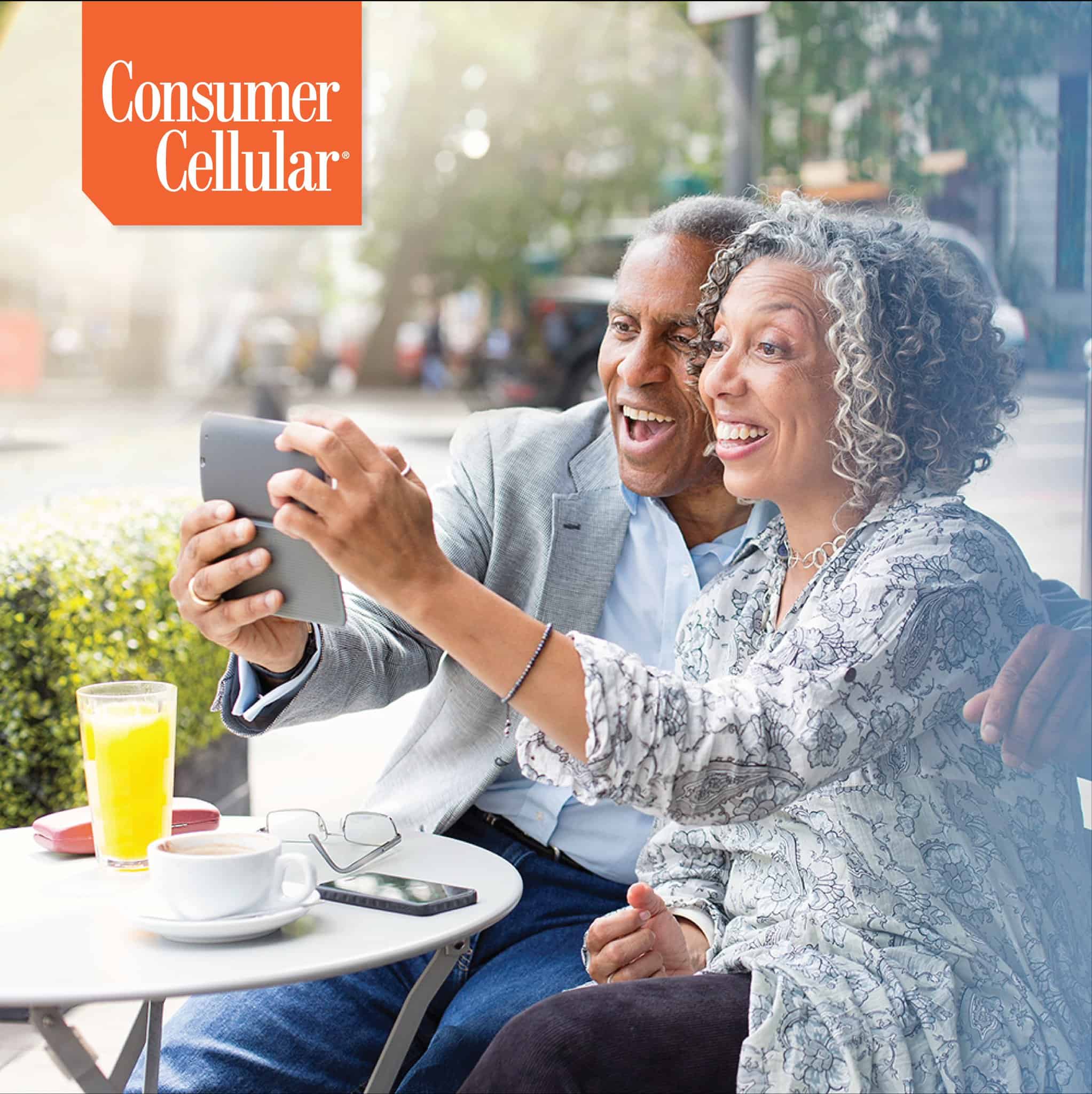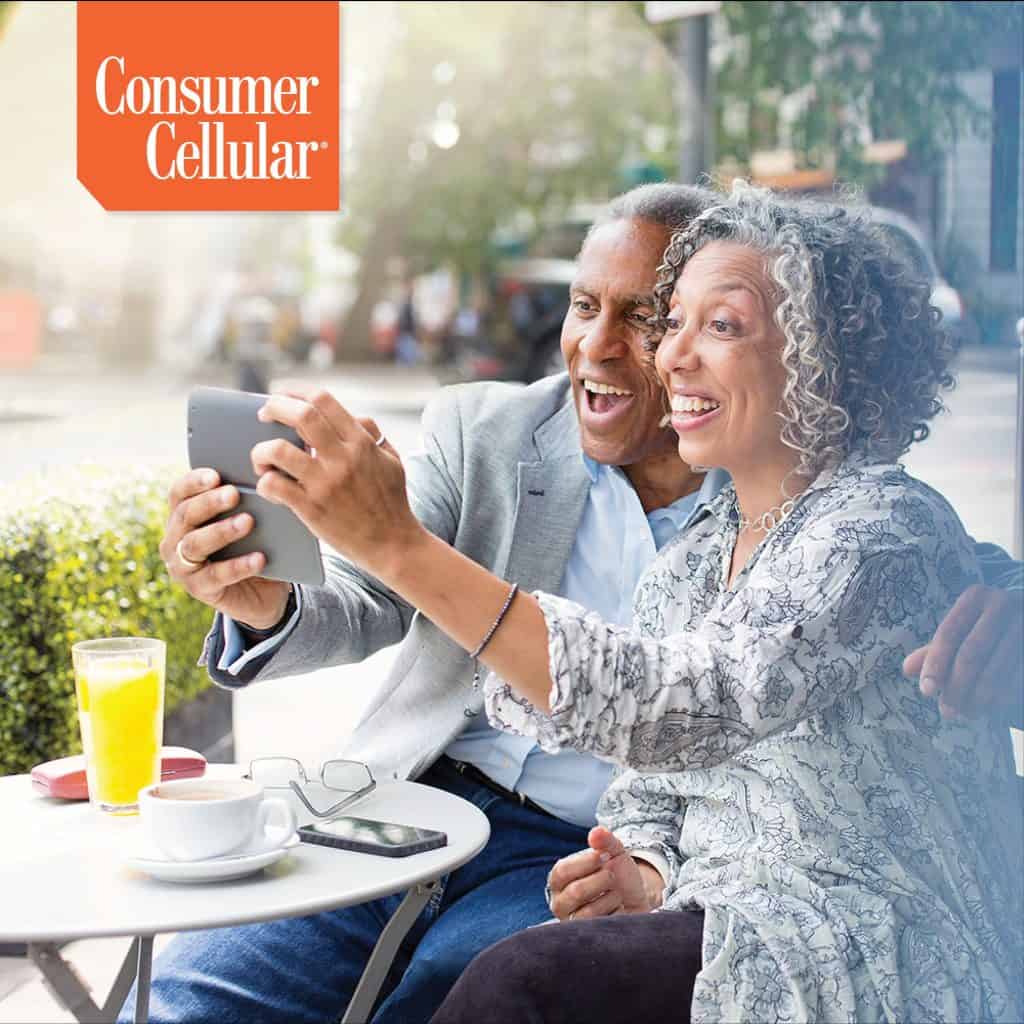 Consumer Cellular Warranties and Return Policy
Every Consumer Cellular device is backed by their 30-day risk-free guarantee. With this guarantee, you'll have 30 days to try out your device and see if it's a good fit for your needs. If you have second thoughts, then all you need to do is call up Consumer Cellular, cancel your plan, and return your device for a full refund.
Currently, Consumer Cellular does not offer a standard warranty on its devices. What they do offer, however, are protection plans. Starting at $2 per month (though the cost varies based on the device), you can purchase a SquareTrade protection plan, which covers your phone against drops, spills, and other accidental damage. Especially with the more expensive devices, this type of protection plan is a relative steal.
Recap
In our increasingly connected world, it's essential for older adults to keep in touch with their loved ones, and smartphones provide a handy solution to achieve this. And what Consumer Cellular does better than major cellular providers is they provide straightforward service with superb customer care.
If you're looking for a cellular provider with more advanced medical alert technology, then you might want to check out an option from Jitterbug, whose phones can be paired with advanced caregiving features. On the other hand, if all you need is a solid cell phone with billing that's both simple and affordable, then look no further than Consumer Cellular.
Consumer Cellular Frequently Asked Questions