If you are looking for a cell phone plan for yourself or a loved one, Verizon, one of the nation's largest cell phone providers, is a great contender. In addition to a stellar range of coverage, they also offer a full range of devices, from flip phones to modern, smart handsets. What's more, you can depend on this company, thanks to their 24/7 access to their highly trained customer-care staff. Older adults who love to travel will also be happy to note that they don't need to worry about long distance or roaming charges, as these are included in many of Verizon's service agreements.

How To Buy from Verizon
If you're comfortable using the internet, I would definitely recommend purchasing wireless plans and devices via Verizon's easy-to-use website. Buying your cellular plan online is not only very convenient but also much safer than going to a physical store. There are also many online-only plans that are cheaper than those offered at the store.
While many cellular options can be hard on the wallet, Verizon offers a bunch of affordable plans such as Start Unlimited, Single device plans and Sharing plans. Now, if you stay in Florida, there is also a special plan for older users called the 55+ Unlimited Plan which delivers unlimited talk, text and data at just $60 per line or $40 per line (for two lines), per month. Packed with features, this plan can be purchased online, with the age and location eligibility assessed through an online credit application.
When buying any of these wireless plans, you can either choose to use it with your existing device (and get a $450 gift card) or trade in your old phone for a new one (for a discount). You can also simply buy a new device. Verizon offers free two-day shipping on all of its phones, or you may choose to pick it up on the same day from a brick-and-mortar store.
Choosing the Right Verizon Plan
In the modern, connected world, older adults have increasingly used cell phones to stay in touch with their loved ones. In a recent survey, over 90 percent of adults over 65 reported owning a cell phone. A trustworthy cellular provider can keep you connected no matter where you are, and Verizon does this especially well for seniors.
They recognize that those above 55 years of age––despite the myths of technophobic seniors––want access to high speed data. You will see this belief reflected in the plan tailor-made for Florida-based older folks, their 55+ Unlimited Plan. It offers superior video quality and data without any cap. This is really quite apt for active older folks who need to be on work calls, catch up on their emails, or chill with their pals via video conferencing. Now, whether you live in Florida or not, here are some of the top plans that I would recommend for your cellular needs:
Verizon Plans for Older Adults
Plan
Monthly Price per Line with Autopay, (excluding taxes and fees)
Unlimited Talk, Text and Data
5G Ultra Wideband Access
Additional Features
Best Suited For
Single Device Plan (1GB)
$10 to $30

No

No

Unlimited talk, text & 1GB data

Applicable to tablets and wearables

Older adults who are comfortable with limited data and need to use only one device
55+ Unlimited Plan
$60

Yes

No

4G LTE Data

Unlimited Mobile Hotspot

DVD-Quality streaming

Calls to Mexico & Canada Included

Adults who are 55 or older

Resident of Florida

Heavy data users who are always online and like to stream videos

Regularly share data with family and friends

Play More Unlimited
$80

Yes

Yes

Free access to Hulu, ESPN+ and Disney+

Calls to Mexico and Canada Included

Mobile hotspot 15GB of 4G LTE

HD quality streaming

Those who use data to watch sports, movies and TV shows
Verizon Prepaid Unlimited
$65

Yes

No

Plan becomes cheaper the longer you use it

Extra $5/month for mobile hotspot

Calls to Mexico & Canada Included

No activation fee or annual contracts

DVD-Quality streaming

Older adults who don't care for the quality of videos too much, but love endless video calls with family and loved ones
Savings Tip: You can save $5 to $10 per month in paper-free billing and Autopay discounts. Also, the more lines you choose, the greater the discount you receive.
In case you wish to cancel the wireless subscription, you may call Verizon's customer care and inform them of the same. Early termination fees will apply. These are charged on a prorated basis and can be as much as $350. Instead of cancelling the contract, you may also pause or change your plan.
Verizon Devices for Seniors
The sheer range of phones and tablets available on Verizon's website is sure to leave you spoilt for choice. To help you wade through the options, I've narrowed them down to my favorites for older adults.
Purchasing Options: You may buy the devices for a one-time lump sum or pay for it, along with your wireless plan payments, in monthly installments.
Motorola Moto G Stylus (128GB)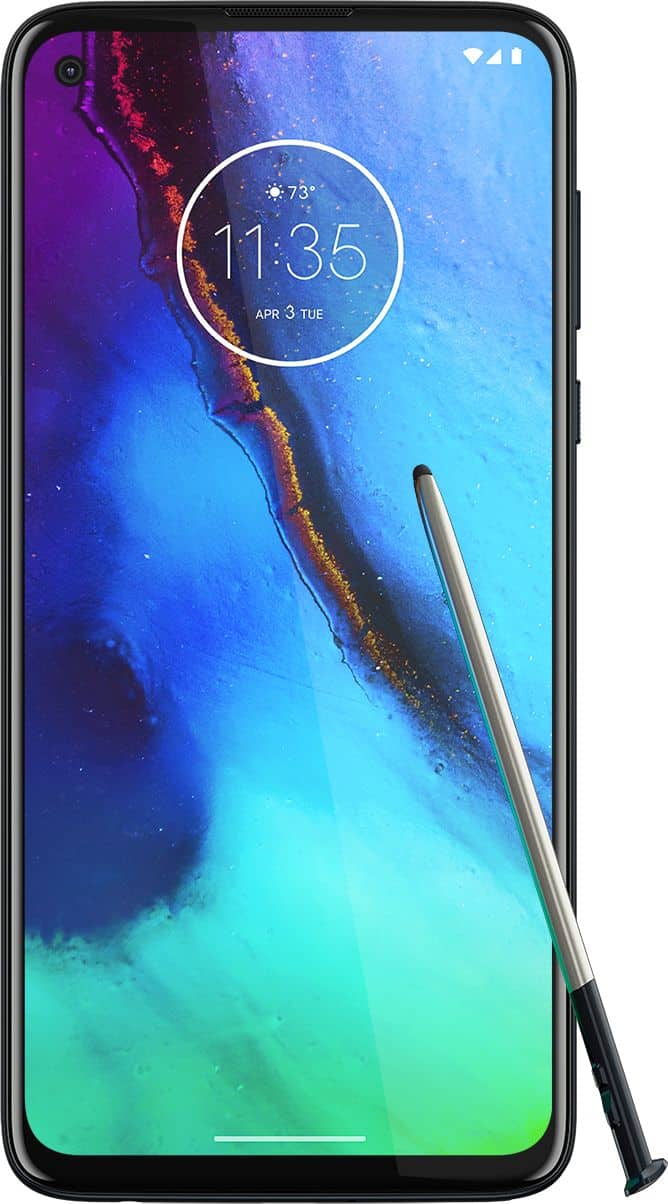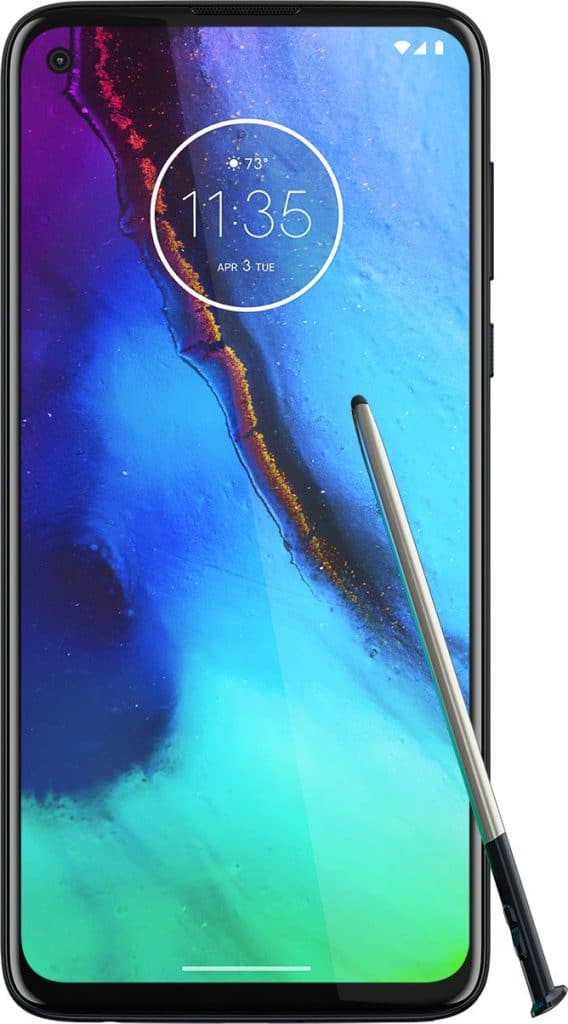 Be ready to watch and hear your favorite shows and movies in their full glory, as this phone comes with a 6.4" HD display and dual stereo speakers. It also has a really cool 48 MP Triple camera system, which allows you to take album-worthy photos of your friends, family, and pets. Its integrated stylus is perfect for older persons who prefer to write versus tap on the screen. Costing $299.99, this device would pair really well with Verizon's Play More Unlimited plan or the more affordable Verizon Prepaid Unlimited.
Kyocera DuraXV Extreme (16GB)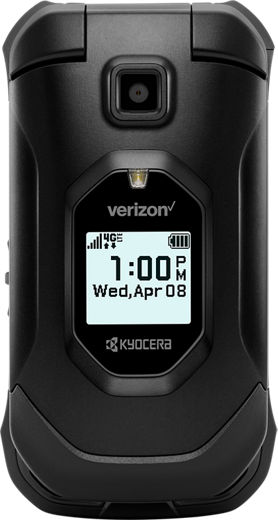 Because a lot of older adults prefer the ease of using phones with physical buttons, here is one to fit the bill. The phone's large fonts, tactile keypad and clear display can really aid in superior readability. This is really useful, considering research suggests that one in three persons has some form of vision-reducing eye disease by the age of 65. What I also love is that this hardy flip phone comes with drop protection. Priced at $240, this basic phone is suited for older adults who have limited data needs. I'd recommend using this phone with Verizon's shared data plan that starts at $55 per month and offers 5GB 4G LTE data and carryover data along with unlimited talk and text.
Samsung Galaxy Tab A (32GB)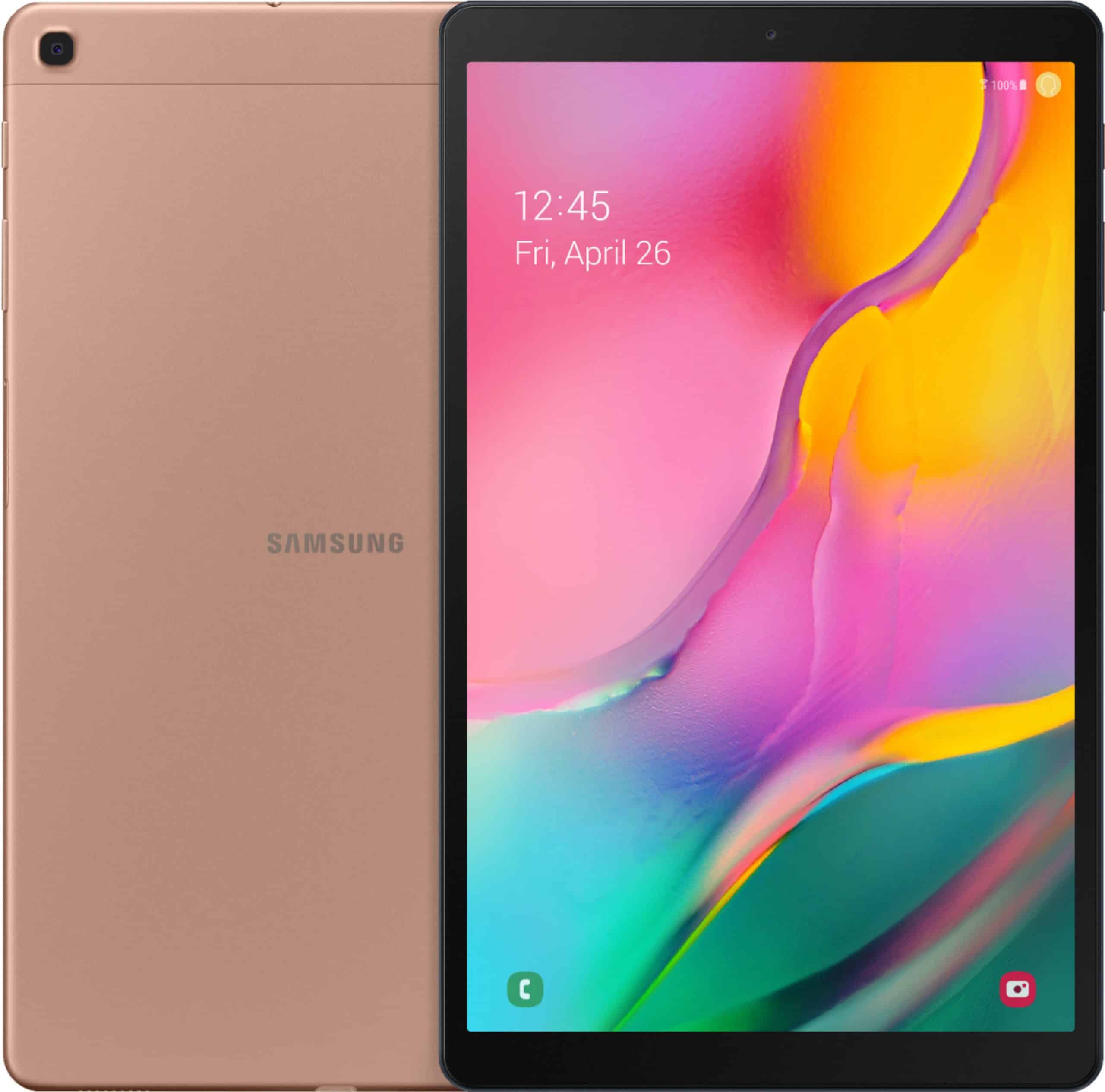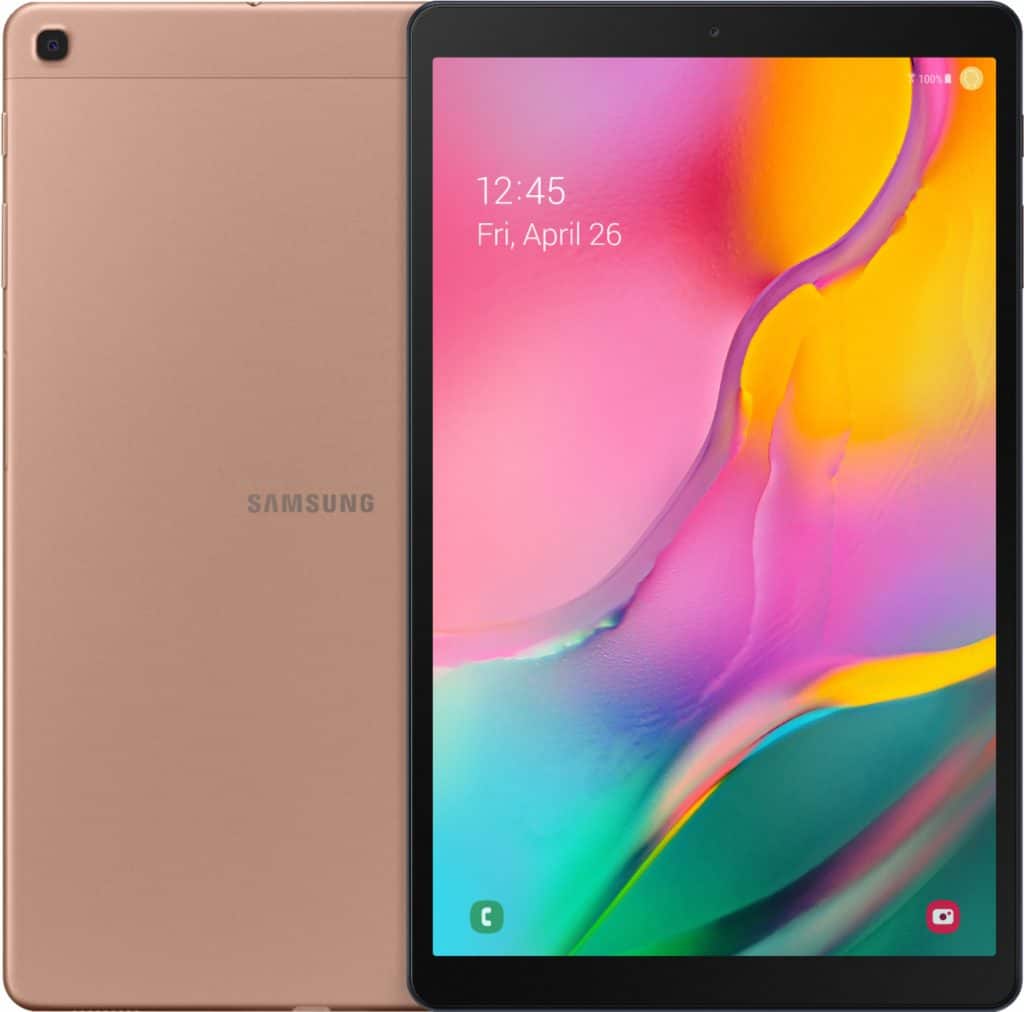 This Samsung tablet retails at $279.99 has LTE connectivity and its light-weight design makes it really portable. Its 5,000 mAh battery ensures you have 17.16 hours of usage time, so that you don't have to worry about constantly charging the device. And thanks to its 32 GB internal memory, you may save all those adorable pictures of your grandkids and family without ever deleting anything again. While not a phone, exactly, it is capable of doing any task of a cell phone, and its large screen makes it perfect for watching videos and chatting with loved ones.
Helpful Accessories: So that your phone stays securely by your side all the time, consider purchasing the Verizon Universal Horizontal Pouch – Style 1. This leather pouch with a swivel belt clip is available for $9.99.
Verizon Returns and Exchanges
One exchange or return of your wireless devices and accessories within 14 days of purchase is permitted by Verizon, but you will end up having to pay $50 in restocking fees. If the company has had to remove an installed device, then there will be a separate charge for the same. Therefore, it's best to thoroughly read through the return policy before returning or exchanging a device.
Military Discount: Veterans can also receive a discount (up to $10 per month per line) on all Verizon plans by signing up through their website.
A Peek into Verizon's Extra Features
Aside from the complimentary access to entertainment platforms, here are a bunch of other features that you can have when purchasing a wireless plan or device from the Verizon website.
myVerizon App: Use this free app to manage your cellular subscriptions, pay bills, track data usage, secure rewards and get 24/7 support. It can be downloaded for both Android and iOS devices.
VerizonUp: This free rewards program offers members access to exclusive offers on tech to dining and music brands and even special access to events. These rewards can be accessed via the myVerizon app.
Total Mobile Protection – Verizon has insurance plans that sell for $17-$12 per month. The Total Equipment coverage plan, at $11 per month, is what I would recommend. Especially in cases where older persons misplace or damage their phones, this plan's same day replacement clause ensures that they are not without a device for more than a day. It also comes with battery replacement and unlimited cracked screen repair. The most expensive of Verizon's insurance plans (Verizon Protect) comes with access to a call filter app, digital security app and on-demand tech support. They also have special plans for multi-device and extended warranty, so be sure to read the fine print.
Why Choose Verizon?
With one of the fastest wireless speeds in this part of the world, Verizon is on-par with AT&T but much faster than T-Mobile. If you have an appetite for wireless plans with extraordinary data speeds then you are in the right place. Admittedly, it's not the cheapest service provider in the market, with the average plan being $20 (per month) more expensive than the competition, but you and your family members can rest easy knowing that you will always be reachable, no matter where you are, thanks to Verizon's comprehensive nationwide coverage.
Its 55+ Unlimited Plan is also quite feature-rich and doesn't impose either data or talk-time limits. Even though this is Verizon's only option specifically tailored to older adults, you could find some other really affordable options from its array of prepaid, sharing, and single device plans.
Frequently Asked Questions about Verizon