Now, more than ever, it can be difficult to distinguish between cellular providers since the differences between them have grown more subtle. Gone are the days of paying per message, waiting until nighttime for free calls, and worrying about hefty charges for international calls.
When it comes to cellular providers for seniors, though, both Consumer Cellular and Verizon are two popular options. But which one is right for your needs?
Let's take a closer look at what each of them offers.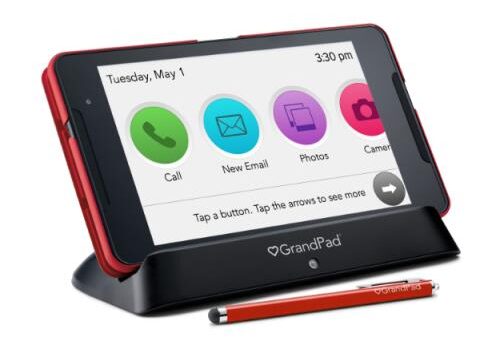 Consumer Cellular and Verizon Similarities
Consumer Cellular does not require contracts for any of their services, but they do require lease agreements for the phones they offer. Because they use AT&T/T-Mobile as service providers, they can offer the same high speeds and 4G data option as Verizon and other major carriers. They offer nationwide coverage in all areas where AT&T and T-Mobile are available.
Specifically aimed at the senior market, Consumer Cellular offers simplified service that requires no long-term contracts. With their plans, you can essentially build your own in terms of minutes, messages, and data allowance. Naturally, the more service you require, the higher your plan will cost. Additionally, Consumer Cellular offers discounted rates if you sign up with more than one line.
Verizon, once known for its binding two-year contracts, has done away with these types of service agreements. Unlike years prior, when you would likely get a phone for free when locking into a contract, you now will pay for your phone up front and then choose an accompanying plan, whether that be one of their prepaid options or unlimited plans.
Some other similarities between the two companies include:
Wide range of devices, from smartphones to basic flip phones
Prepaid plans
Discounted rates for additional lines
Nationwide coverage
International calls and messages
Option to bring your own phone to a new plan
Option to purchase pre-owned phones
Option to keep your current phone number
Consumer Cellular and Verizon Differences
As you can tell, Consumer Cellular and Verizon share a whole lot in common; however, they differ in the areas of network coverage, device options, and –– most notably –– their respective costs.

Different Networks
Verizon is a stand-alone company with its own proprietary network, while Consumer Cellular is not considered an actual carrier. Instead, Consumer Cellular piggybacks its service through T-Mobile. In theory, this could mean that if a Consumer Cellular customer were to find himself in a crowded area with a bunch of T-Mobile users, his service would take a back seat to T-Mobile subscribers. In practice, however, I've never noticed much of a difference while using my Consumer Cellular service.
Where Verizon does outshine Consumer Cellular is with their recent addition of 5G service, allowing Verizon devices to operate at quicker speeds than 4G, the signal that powers Consumer Cellular service.
Discounted 5G: If you're looking for a plan with 5G speeds that won't break the bank, then consider looking into one of T-Mobile's Unlimited 55+ plans.
Phone Options
One might assume that Consumer Cellular, being a budget brand, would offer comparably budget options for phones themselves. However, Consumer Cellular offers the most modern smartphones available, including the iPhone 12 Pro and Galaxy Note20. Verizon, as you could imagine, also offers the latest devices from Samsung and Apple. Both providers also offer a selection of simple flip phones that are ideal for users who just want to make calls and send the occasional message.
Oddly enough, the devices will cost you the same price from both providers. Both providers also give you the option of purchasing a phone through monthly installments. The primary difference when it comes to devices is that Verizon allows you to trade in a current device and put this towards the payment of a new one. Consumer Cellular does not offer a similar option.
Plans and Pricing
When you're considering the differences between Verizon and Consumer Cellular, pricing is the most important factor. While Verizon has done away with required long-term contracts, their plans tend to be a lot more expensive.
For example, if you wanted to purchase a basic flip phone from Verizon, the cheapest plan you could get would be their Basic Phone Plan, which includes unlimited talk, text, and 500 MB of data. A plan with unlimited data would start at $60.
Consumer Cellular, however, offers talk-only plans. For example, you could purchase a plan with 250 minutes of talk (and not data) for $15 per month, or a plan with unlimited talk would be only $20 per month. Unlimited talk, text, and data, however, would cost $60 per month –– nearly identical to Verizon.
With that said, Consumer Cellular offers drastic discounts when you purchase more than one phone line. For example, if you wanted three phone lines with unlimited talk, text, and data, then it would only cost you $30 per line.
Overall, if you only plan to use your phone for some calls and the occasional web search, then Consumer Cellular would be the more affordable option by far. However, if you plan to use your phone heavily with data, then the pricing becomes a bit more competitive. Still, Verizon's 5G service offers faster speeds.
Our Favorite
Consumer Cellular offers plans to meet most people's needs at affordable prices. It is a great choice for AARP members who want a top-of-the-line phone with the option for unlimited talk, text, and data options. To learn more about my experience with Consumer Cellular, take a look at my hands-on Consumer Cellular review.
Verizon is a good choice if you don't mind paying for their services. They are more expensive but offer speedier service.
Generally, I'd recommend Consumer Cellular over Verizon Wireless if you are looking for less expensive monthly plans and no overage fees or contracts. However, if you need a good selection of the latest cell phones and smartphones and travel internationally, Verizon Wireless might be a better fit.
For more information on cell phones, check out my rundown of this year's best devices.