When your loved one wants to age in place yet needs some level of routine assistance, it's time to discuss care options. You may choose to care for the older individual yourself or even to split caregiving duties among a couple of their adult children or friends. If, however, your loved one's unique needs and circumstances make using a family caregiver a less feasible solution, professional in-home care is often the best choice.
As the prevalence of older adults who want to remain in their current homes continues to grow, more and more families are seeking outside assistance through in-home care. In-home care, also known as caregiving or senior home care, refers to non-medical care that takes place in the client's home.
What is a Caregiver?
A caregiver is a person who supports an older individual's well-being by providing in-home care. Typically, this person helps with daily tasks and activities that may be difficult for your loved one to take on as they continue to age. There are two major categories for caregivers: family and professional.
Family caregivers
Family caregivers are a family member or friend of the person in need of care who steps up and cares for their loved one. Sometimes this means they regularly stop by the aging individual's home or, when necessary, live there 24/7. In other cases, seniors move into their family caregiver's home.
Professional caregivers
A professional caregiver is someone who is paid and usually trained to care for older adults. Many professional caregivers are certified nursing assistants or carry another similar credential. These individuals can work directly for their caregivers or through a caregiving agency. The most outstanding professional caregivers usually exhibit qualities such as patience, compassion, attentiveness, and trustworthiness.
What Type of Assistance do Senior Home Care Agencies and Workers Provide?
Senior home care allows aging individuals to receive certain types of care at home, rather than going to a nursing home or other facility. Services provided by senior home care workers, also known as caregivers, traditionally include help with bathing & dressing, medication reminders, housework, respite care, laundry, companionship, and more.
Senior home care agencies are also responsible for making sure you always have quality care and available during the hours your contract dictates. If your loved one's caregiver calls in sick, there's no need for you to take a sick day and take the caregiver's place. Instead, the senior home care agency makes sure a replacement caregiver is sent for the duration of the other's absence. If you are unhappy with your current caregiver, you contact your agency. If there's no way to resolve the problem, they'll pair you with someone new. You don't have to endure the awkwardness of letting someone go, and, unless you want to switch agencies, you don't have to go through an entire search process again. That's the agency's job.
Senior Home Care Vs. Home Health Care
It's important that to keep in mind that "home care" is not interchangeable with "home health." In fact, home health is quite different. Both allow seniors the luxury of receiving care in their home instead of moving somewhere like a nursing home. However, in-home care is nonmedical while home health care includes medical services and even requires a prescription.
Senior Home Care
Home Health Care
Type of Care
Nonmedical
Clinical/Medical
Prescription Required
No
Yes
Cost
More Affordable
More Expensive
Medicare Coverage
Not Covered
Covered
Duties

Bathing/Dressing
Medication Reminders
Housekeeping/Meal Prep
Transportation to Appointments
Companionship

Physical/Occupational Therapy
Administering Medications
Medical Tests
Wound Care
Health Monitoring
How Do I Find Home Care?
There is an abundance of resources available to families or individuals seeking in-home care services. Previous and current clients of mine have had success finding in-home care through the following methods and sources.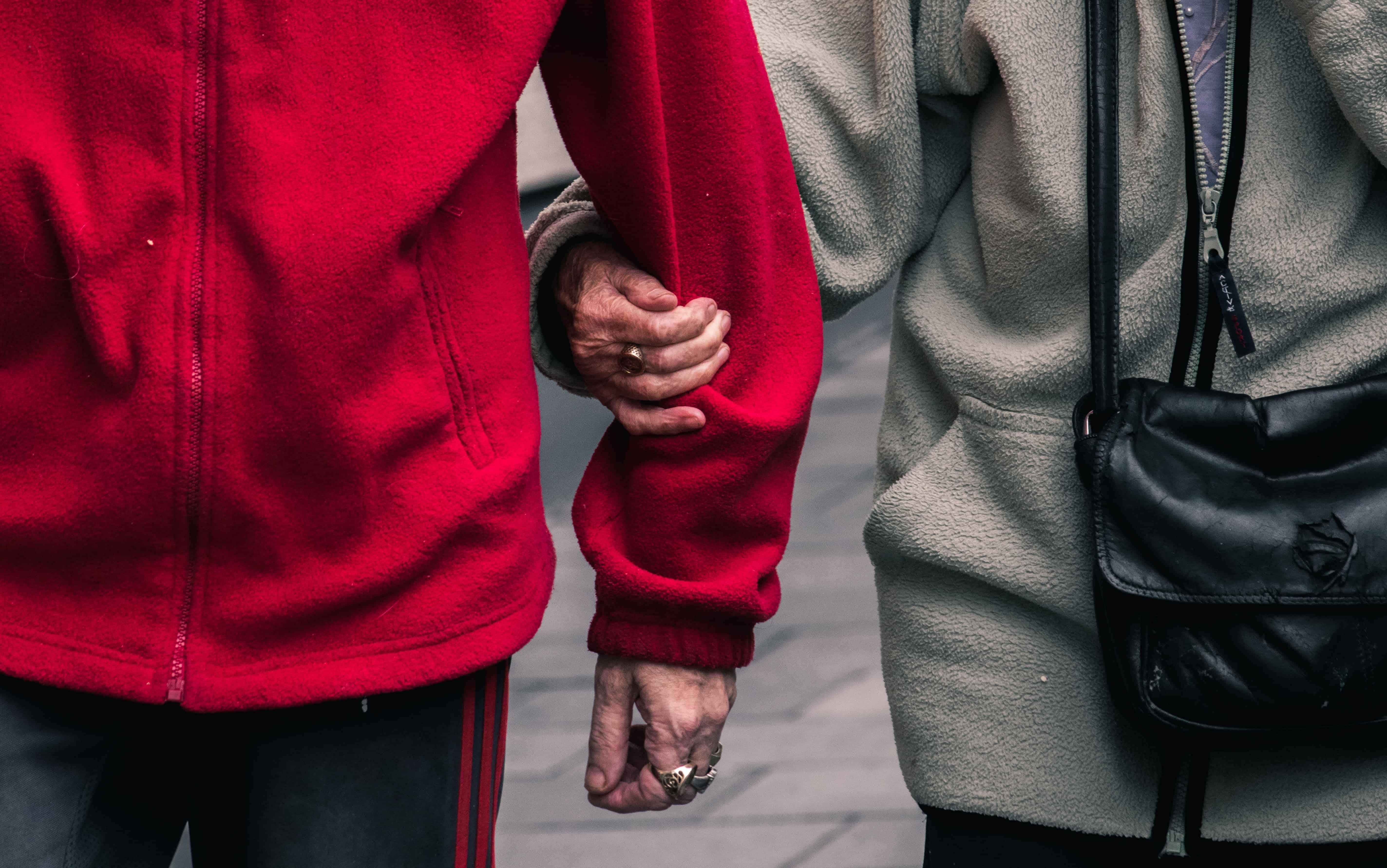 Government and Nonprofit Resources
Among the most helpful federal government resources for finding home care, are Eldercare.gov, which identifies in-home care by state, Medicare's Care Comparison, and a search tool offered by the National Association of Area Agencies on Aging provides similar opinions.
Experts and Seniors
Healthcare providers, especially physicians or those who work primarily with older patients are one of your best bets for gathering a wealth of information about in-home care in your immediate area. Likewise, local religious leaders and community organizations are typically in the know about where to find in-home services and which agencies are best to work with. If you or your loved one have social media accounts, consider crowdsourcing. Post a message asking for thoughts or advice about in-home care and where you can find help locally. Wait a few days and see who responds.
How Much Does Home Care Cost?
As with most services, the cost of senior home care is variable, so it's wise to shop around before making any decisions or signing a contract with a professional caregiver or caregiving agency.
Like most prices, the costs of in-home care has increased over the last 10 years, by as much as 38%. This set the national median in-home care price tag at a whopping $51,000, according to research by the Aspen Institute of Financial Security. If you're looking for a rough estimate of what in-home care will cost your family, Genworth provides median costs by type of service and state. These can be broken down by hour, day, week, month, or year.
You may want to keep some of the reasons for cost variability in mind, so you can avoid wasting time on providers who will likely be outside your acceptable price range and have a better understanding of which cost-related questions to ask potential agencies or caregivers.
The factors below often have the most significant influence on the cost of private caregiving:
Type of Care Needed: Certain types of care may cost more with some agencies (i.e. grocery shopping and laundry vs. bathing, dressing, and meal prep.)
Type of Service Available: Individuals and agencies who offer a wider variety of services often charge more, as they give your family access to additional care possibilities.
Time and Day: If your loved one needs overnight or weekend care, you should be prepared to pay more overall or during those shifts.
Provider Credentials: Caregivers with a certified nursing assistant license or similar credential typically cost more per hour.
Frequency of Service: Of course, more frequent care usually means higher costs. However, less care doesn't always mean lower cost. Be sure to ask providers if they have weekly or monthly minimums. For example, a friend of mine wasted several weeks making arrangements with a provider who only charged $20 per hour but had a weekly minimum of 20 hours. Her father only needed 5-10 hours of home care per week. She only learned about this minimum when it came to signing the contract, which her family ultimately ended up having to walk away from.
Tip: If you choose to hire a caregiver directly rather than going through an agency, it might cost you in the long run! While an independent caregiver may initially charge less, they may not be vetted, costing you lots of cash in the theft. Alternatively, you could be liable for any injury your caregiver experiences. For example, if they hurt their back while helping transfer your father from his wheelchair to his bed, you could be liable for any medical expenses.
Does Medicare Cover Home Care?
Medicare does not pay for senior home care. Medicare explains this on its 'What's not covered by Part A & Part B' page. The agency considers this long-term or 'custodial' care, which includes assistance with activities of daily living along with assistance with health-related care that individuals typically do by themselves, such as putting in eye drops.Medicare covers skilled nursing care, under strict guidelines, but not senior home care.
Does Medicaid Cover Home Care?
Medicaid-covered services sometimes vary from one state to another state. Make sure that you check whether Medicaid pays for senior home care in the state where you or your senior loved one resides. If Medicaid covers senior home care, it typically provides only limited coverage.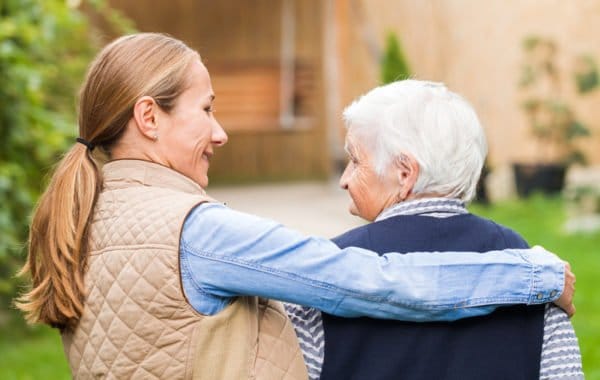 Is In-Home Care Tax Deductible?
As a loved one paying for a caregiver or a family member caring for an older adult on your own, you have a number of tax breaks available to you. Here is a couple I've learned about during my years as a professional caregiver.
Child and Dependent Care Credit: With this credit, If you pay for your loved one's care expenses, you can claim up to $3,000 per person up to two dependents.
Flexible Spending Dependent Care Accounts: When open enrollment for your healthcare plan at work comes back around, determine whether your employer offers dependent flexible spend accounts. If they do, sign up! Estimate how much you expect to spend on your loved one's care that year if it's less than $5,000 and agree to have that amount removed from your paycheck prior to tax. If you set aside the maximum $5,000 per year, you'll end up saving about $2,000 annually. Many FSA balances don't rollover from year to year, so be careful not to overestimate
While tax breaks exist, many involve strict eligibility rules. If you're looking to save more money you're spending for your loved one's care, your best bet is to speak with an accountant about your specific circumstances and financial situation. If you're 60 or older, you may be able to get free assistance with preparing your taxes.
Can Medicare Pay for a Caregiver?
Medicare sometimes pays for short-term caregivers when the recipient also needs medical care as part of their recovery from an injury, illness or surgery. For coverage to be honored, the recipient must be homebound and all services must be prescribed by a medical doctor.
How to Get Paid to Be a Caregiver for Parents
If you'd prefer to care for your parents on your own but can't afford to give up your income to do so, you're not alone. Numerous studies have brought light to the financial strain family caregivers commonly experience. Fortunately, you may still be able to care for your parents full or part time as a paid caregiver. A range of and resources exist for people who want to do just that
Government Programs: These three programs are among the most popular. Keep in mind, the majority of these programs require that your parent(s) need help with a minimum number of daily activities and that they're 65 or older. They also have requirements based on their income and/or veteran status.
Medicaid Home and Community Based Services: If your parent is eligible for home and community-based services programs, you can choose to join one. When you do so, you receive benefits like ongoing support and a tax-free daily stipend.
Medicaid's Cash and Counseling: If your parent is eligible, they can receive cash assistance. Since this assistance is considered self-directed, this money can be spent however they wish. You could set this up as your parent's way to pay you as their caregiver.
Veteran Aid and Attendance Pension: If your parent qualifies for the Aid & Attendance pensions provide additional monthly income over and above the Basic Monthly pension. Those who meet the requirements for this aid receive approximately $2,300 per month to help cover senior home care expenses.
Veteran Directed Care: Similar to Medicaid Cash and Counseling, Veteran Directed Care provides eligible veterans funding to cover caregiving expenses but lets the older adult decide exactly how that money will be allocated. Therefore, your veteran parent could use this benefit to pay you as their caregiver.
Since Medicaid eligibility and programs change by state look for programs offered under Long-Term Care Supports and Services (LTSS); Programs may be similar from state to state but titles vary.
Savings Tip: Your state might pay you to serve as a caregiver for a parent if you live in Colorado, Kentucky, Maine, Minnesota, New Hampshire, New Jersey, North Dakota, Oregon, Texas, Utah, Vermont, or Wisconsin.
Alternative Options
If your parent does not qualify for any federal or state-based assistance that would allow you to receive payment for caring for them, don't give up! Other funding sources exist. Here are a couple of examples I recommend to my clients and their families.
Long-Term Care Insurance Policies: Find out if your parent(s)took out a long-term care insurance policy back in the day. If so, that policy may include caregiving costs. If it requires that the caregiver be state-certified, you may have to jump through a few hoops, but you'll ultimately still get paid to care for your parents.
Company Paid Leave: Trending among companies most recently has been the addition of paid adult caregiving leave to employee benefits packages. This option is still not as common, but it does exist. Read through your benefits or ask around at your company to find out what's available. Paid adult caregiving leave varies in length based on your company, but some companies offer timeframes comparable to those that come with parental leave.
Recap
In-home care provides a more budget-friendly solution to senior care than nursing homes and most other senior housing options. At just over half the cost of a full-time nursing home, savings is evident, but an annual price tag of $51,000 is still a daunting prospect for the average American. Fortunately, government and nonprofits senior programs plus caregiving-related tax credits help make in-home care the most cost-effective caregiving solution for seniors and their families.