How to Hire the Right Home Health Aide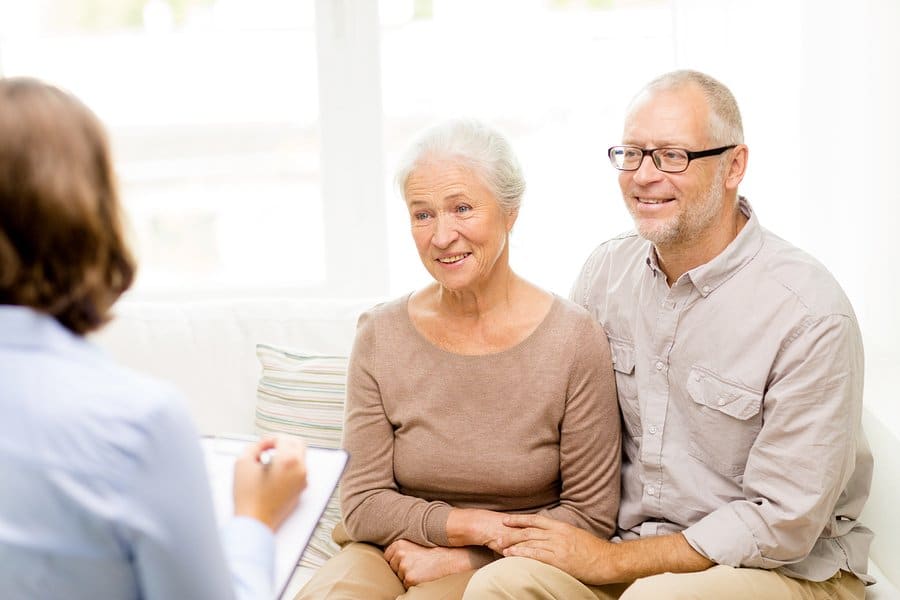 As our loved ones age, the level of care they need sometimes exceeds what we are able to provide. As a professional caregiver, I see this happen often. If you're finding it difficult to support your loved one, know that you are not alone.
In the last five years alone, the United States has seen an addition of 9.5 million family caregivers, likely due to the 80 million individual Baby Boomers now rapidly entering older adulthood. While those of us caring for some of these family members and friends do so out of love, caregiving can certainly take its toll. In fact, one in four family caregivers has even experienced personal health decline as a result of their caregiving duties.
The pathway to hiring a professional home health aide has many steps and can, at times, seem quite overwhelming. To help you navigate this process and find the best home health aide for your loved one, I've created this guide, based on the lessons I've learned over the years.
Skilled Versus Non-Skilled Home Health Aides
If this is the first time you've had a loved one who requires in-home care, the first thing you need to know is that there are two main types of care: skilled and non-skilled (also known as custodial).
Non-skilled care covers a large range of needs, from personal hygiene to companionship, while skilled care is necessary when attending to particular health concerns.
Career Impacts of Caregiving: A Harvard research study found that 80 percent of family caregivers missed work due to caregiving responsibilities, and one in three have had to quit a job because of it.
Custodial Care
Custodial care is considered nonmedical but is often sought out in response to a physician's recommendation. A home aide in custodial care focuses solely on needs that affect a patient's well-being but are not overtly medical. These non-medical needs are often divided into three categories: personal, household, and emotional.
Personal care includes help your loved one may need with activities such as bathing, dressing, grooming, and reminding them of medications.
Household care generally refers to cooking, cleaning, yard maintenance, retrieving mail, and making sure that bills are paid on time.
Emotional care refers to the less tangible aspects of caregiving such as overall happiness. A study from the University of Alberta found that over 88 percent of caregivers are responsible for providing emotional support to their patients or loved one. A home care provider can also support your loved one emotionally by offering companionship and conversation.
Skilled Care
Skilled care, which requires the hands of trained and licensed medical professionals, is most often seen when a patient needs physical therapy, wound care, intravenous injections, medication administration, catheters, colostomy care, or vital monitoring.
If your loved one needs any of these services, you'll need to ensure you select an agency or independent home health aide with the credentials for providing skilled care. You should also expect to pay a higher price per hour.
Home health aides with specialized training can administer a client's medication, check vital signs, and change wound dressings with help from medical equipment.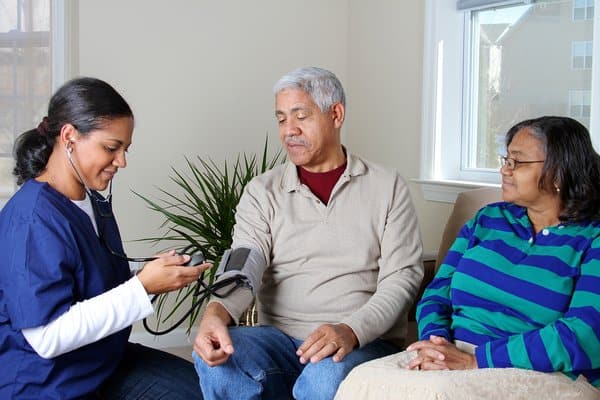 Agencies Versus Private Hires
While most experts recommend working with a care agency, privately hiring has its benefits as well. Both pathways to hiring also have notable drawbacks. Determining which avenue is right for your family will likely come down to your priorities and the options available in your loved one's part of the map.
Why Work With an Agency?
Candidates are screened. Working with an agency can provide your family with an extra layer of confidence in the credentials and abilities of your home health aide, as most agencies vet thoroughly. This typically includes background and reference checks as well as confirmation of citizenship and any certifications, all of which can be difficult to accomplish on your own.
Caretakers are highly qualified. Not only do agencies offer a larger pool of qualified candidates to select from, but they're also invested in providing exemplary candidates since the individuals are legally employees of the agencies. Some agencies even offer ongoing training for their employees or promise to take care of any reimbursements or legal issues in the event of a theft.
Agencies assess your needs. Many agencies will come to meet your loved one and provide a free assessment of potential services. This made all the difference for one of my clients when he was searching for care for his mother-in-law.
It's easy to swap out an imperfect fit. If your home health aide calls in sick, moves away with their family, or just you find the arrangement simply isn't working out, finding a quality replacement via an agency can happen in a matter of days. Agencies also make it convenient to hire temporary home health workers.
Negatives of an Agency:
They come at a cost. Agencies commonly cost 20 to 30 percent more than independent caregivers, at least in hourly costs.
Many require hour minimums. If your agency is going to send an employee to your loved one's home, they are responsible for making it worth that employee's while. To accomplish this, many agencies have a minimum number of hours per shift, usually three or four. Some agencies require a minimum of 20 hours per week. These shifts can be frustrating for anyone who is strapped for cash as it is, especially when the patient doesn't need that much care.
Why Choose a Private Hire?
They're more affordable. Private hires frequently cost up to 30 percent less per hour than agencies, and without shift minimums, you won't pay for what you don't need.
You can customize your care. With independent hires, you are the employer, not an agency. As the one directly doing the hiring, you have much more control over your job description, qualifications, and even who is hired. With agencies, you are working with a general job description and only get to choose individual caregivers from a preset list. With private hires, you can be as specific as you'd like in terms of what your caregiver should provide.
Downsides of Private Hires
Hiring takes time. Recruiting and hiring a private home health aide demands far more time and effort than selecting professionals from an agency's pre-vetted directory of candidates. After all, this is part of what you pay for with an agency.
You'll have more responsibilities. When you hire independently, there's a lot of extra costs and responsibilities that go along with being an employer, including, but not limited to:

Running and paying for background checks or drug screenings.
Following all tax rules, including paying minimum wage, overtime, and half of the employee's social security and medicare taxes.
Paying for all job-related illnesses or injuries, which are not uncommon in caregiving.

You might need backups. When your loved one's home health aide is out of town or sick, the burden to find a qualified, trustworthy replacement falls entirely on you.
Finding Home Health and Home Care Agencies
Although care agencies are the safest and most straightforward means for hiring a home health aide, it's wise to do your research on any agency you're interested in working with, as not all agencies are created equally, varying in services offered, reputation, and rules.
One way to locate and learn more about health or home care agencies is by asking the experts who are already part of your loved one's medical team for their recommendations. They work with patients going through this kind of thing all the time. For a more comprehensive list of groups, your best bet is to check with your state or local health department, social services, or agency for the aiding, either online or over the phone.
Friends, family members, and neighbors are also excellent sources for finding reputable home care agencies in your area. Once you've amassed a list of potential home health agencies, narrow it down by visiting their websites for information on their services and fees.
Checklists and Beyond
After you've narrowed down your choices to a handful of agencies, it's time to conduct interviews. Going into interviews with a specific list of questions can help ensure the agency addresses all of your concerns.
Below, I've included a handful of questions I encourage friends and family to ask when speaking with care agencies:
Can you provide me with a written breakdown of your costs?
What is the availability of your caregivers? (weekdays, weekends, holidays, live-in, etc.)
What services do you provide? Which options, if any, cost extra?
Are your caregivers bonded (insured for theft or loss to home) via the agency?
Is the agency Medicare/Medicaid certified?
What is the system for resolving client problems? Can we request a different home health aide if we are unhappy?
Do your caregivers receive ongoing training?
What are your quality of care standards?
What type of employee screenings are done?
Is your agency licensed by the state? What other evidence do you have that supports a positive agency reputation?
Given the risks associated with hiring someone independently, I've developed the remainder of this guide as if you are hiring via a care agency. I can only recommend independent hiring on a case-by-case basis.
Finding the Right Home Health Aide
Once you find a credible agency your family is comfortable working with, it's time to select your loved one's specific provider.
What to Look for in Individual Caregivers
Home health aides with training—either through a training school or their agency—offer an invaluable set of skills. However, mastery of job-specific tasks should not be the only considerations when looking at individual caregivers. Finding a person who will be a good fit personality-wise should also take precedence. Why? Because while home health aides are professionals, the roles they fulfill are of a personal nature. As with all caregivers, a good relationship with the patient can make or break the situation.
Here, I've included my top 10 traits I look for in-home health aides, a list I've developed and refined over the last decade.
Attentive
Calm/Patience
Dependable
Educated (or Trained)
Compassionate
Enthusiastic
Experienced
Honest/Trustworthy
Humor
Initiative
Resilience
Resourceful
Supportive
As you review resumes and begin to meet candidates face to face or over the phone, keep these traits in mind. On each individual's resume, jot down the traits on this list that it's clear they embody.
9 Questions to Ask a Caregiver
Upon selecting a few of your chosen agency's candidates to interview, create a list of questions you want to ask each caregiver. I've added a few of my favorite questions to ask caregivers here:
Why do you enjoy working with seniors?
Do you have any specialized training?
Tell me about your experience with (insert your loved one's primary needs).
What is the biggest challenge for you when working as a caregiver? Or what do you expect it will be?
What would you do if my father …..(fill in a likely scenario or a situation that has occurred before)
How are you with pets?
How long do you anticipate staying in this position?
How do you handle disagreements at work?
Describe your strengths. How do they make you a great candidate for this position?
The Meet and Greet
One of the most crucial parts of the interview process is allowing your loved one and the potential caregiver (or caregivers) a chance to meet. In most cases, it's best if you narrow your choices to one or two candidates. These meet and greets can give you a chance to observe the pair and you and your loved one invaluable insight into the potential caregiver relationship.
An individual may be expertly trained and give an exceptional interview. However, if they don't connect well with your loved one, it probably isn't the right fit. Caregiving is about companionship as much as it is about health.
The Trial Period
If possible, establish a trial period for your home health aide. This is a common request, and many agencies will honor it. Commit to something like a two-week timeframe. This allows everyone to get to know each other and gives the caregiver a chance to demonstrate their skills in a real-life setting.
References and Background Checks
Even if you walk away from a meeting with a potential home health aide feeling like you've found the perfect person, reference checks are a must. While home care agencies offer some degree of reassurance, hearing first-hand feedback from families who have worked with the candidate provides additional insight into what you can expect.
After all, if hired, this person will be in your loved one's home for hours each week. Criminals prey on vulnerable individuals like those who may benefit from a home health aide, and it doesn't take an Academy Award-winning actor to put on a good show for an hour or so.
Once in the home, they'll be in places where your loved one's financial cards and accounts may be readily accessible. And elder financial abuse is more common than most people think, costing older adults $2.9 billion annually, which is likely a low approximation given that only one in 44 cases of elder financial abuse is ever reported, according to the National Adult Protective Services Association. In more disturbing situations, vulnerable older adults have become easy victims of physical or emotional abuse, which can occur for a while before it's even identified.
Given the sensitive nature of home health, criminal background checks are critical. When you work with an agency, the company usually completes these for you. If you hire privately, expect to foot the bill for a comprehensive background check. Depending on the company you use and the level of background check you request, it will likely cost you somewhere between $30 and $80. Remember, this is a small price to pay for safeguarding the health, wellbeing, and happiness of aging loved ones.
How Much Does a Home Health Aide Cost?
Nationwide costs for a full-time home health aide (40 hours per week) average nearly $55,000 every year and continue to increase at over 4 percent each year. If you're planning on hiring someone part-time, you'll probably want to know that home health aides cost an average of $24 per hour in the United States.
Of course, costs can sometimes vary widely by state. For example, the average hourly price for a home health aide in North Carolina is $21 while, in California, it's $29. Most agencies have a minimum shift of three or four hours, so even if you only had a home health worker come three times a week.
Using Medicare Coverage: Medicare will cover the cost of a home health aide when a doctor provides a prescription for it, and it includes either skilled nursing or therapies, such as occupational or physical therapy. However, if the home health aide is only providing custodial services, Medicare will not pay.
Some Americans have been lucky enough to stow away enough change to live a comfortable retirement; however, for many families, questions arise about where the money will come from. Fortunately, the National Institute of Aging offers several creative ideas for how to foot the bill for a professional caregiver, such as government programs, veteran programs, long-term care insurance, reverse mortgages, and more.
Recap
The addition of the right home health aide can work wonders in the life of your loved one. Paid caregivers can also provide significant relief for a client's family, taking some of the workload off your shoulders and allowing you to just be part of your loved one's life again.
To be there for your loved one, you must keep yourself well, too, and hiring a professional caregiver is one way to accomplish this. Taking this step doesn't mean that you've failed; rather, it means you recognize what's healthiest for both you and your loved one.