Best Overall Internet Provider

Xfinity
See Pricing
What We Like ↓
Best Bundled Internet Options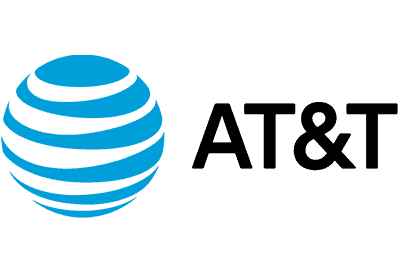 AT&T Internet
See Pricing
What We Like ↓
Best No-Contract Internet

Spectrum Internet®
What We Like ↓
These days, the Internet is a part of all of our everyday lives. With more than half the world population connected to the Internet, it's no surprise there are so many service providers out there.
But which ones are the best for older adults? More importantly, which ones have the features and price-points to ensure that you're getting the best bang for your buck. Keep reading to find out which of today's internet providers deliver the best options for seniors.
How We Choose The Best Providers For Seniors
Nowadays, there are many different choices when it comes to Internet providers. To make this list, we looked for the following criteria:
No Long-Term Contracts: Many Internet providers require you to lock into one or even two-year-long contracts. This can make it difficult, not to mention costly, to change providers if you're not satisfied. With this in mind, we looked for Internet providers with contract-free options.
Affordable Packages: Prices are usually based on Internet speeds, with some companies having a variety of options and others having just one price for all speeds. We tend to look for companies that break down their pricing based on speeds because older adults don't always need the fastest, most expensive Internet and will be able to do what they need with a more basic option.
Bundles: Bundles are a great way for older adults who need Internet, phone, and television to save a few bucks. While the bundles tend to cost more than the Internet itself, you end up saving money when you put all three services together.
Customer Support: Digital literacy doesn't always come naturally to older adults, meaning they can find themselves with a lot of questions. A company with 24-hour, high-quality customer service ranks high on my list so that you can answers you need at any time.
Speeds: The faster the Internet speed, the better the connection, especially when multiple devices are sharing your network. Therefore, I like to look for providers that offer speeds up to at least 100 Mbps. That being said, most older adults don't necessarily need speeds that fast, but for those who have family come to visit, it's a good option.
Installation: I look for providers that offer both do-it-yourself installation and professional installation. Professional installation usually costs extra but is easier for most seniors. Yet, not everyone wants to pay more for installation, so we look for providers with DIY installation too.
Internet Provider Cost Comparisons
Before I go any further, let's take a moment to talk about pricing. Below is a glance at the least expensive options for our top three providers, Xfinity, AT&T, and Spectrum Internet:
Best Internet Providers Costs
Xfinity Performance Starter+
AT&T Basic Plans
Spectrum Internet
Price:
$19.99 per month with a one-year contract
$35 per month with no contracts
$49.99 per month with a one-year contract
Features:

Internet speeds up to 25 Mbps
Good for light Internet browsing with one to two devices

Internet speeds up to 100Mbps
Good for Internet browsing, video streaming, downloading pictures, and gaming on multiple devices

Internet speeds up to 100 Mbps
Free Internet modem
No data caps
While these are the least expensive plans offered by the three companies, they aren't the only plans out there or the only Internet service providers. There are a handful of companies, plans, and features beneficial to older adults. Here's a highlight of what we like about each of our favorite Internet providers.
What We Like Most:

Affordable Pricing Options
Reliable Service and Connection
DIY and Professional Installation Options
No Annual Contracts

View Packages

Overview

When it comes to pricing, Xfinity offers the most variety, with its cheapest package costing just $19.99 per month and most expensive costing $299.95. The pricing increases as your desired speeds increase; faster speeds are more expensive, albeit necessary when you have multiple people using the same network. For older adults, who may not have a ton of people living with them, the less expensive Internet plans will usually suffice.

Another checkmark in favor of Xfinity is the no contracts option. Older adults may not want to commit to a long-term Internet plan, and Xfinity makes this a possibility. That being said, those who opt for a plan that doesn't require a contract may end up paying a bit more than those who spring for a plan with an annual contract.

Finally, Xfinity has options for either a do-it-yourself installation or a professional installation. Each getting started kit comes with everything you need to easily set up your devices and activate your modem. But for older adults who may have questions or who don't want the installation responsibility, there is the option for an Xfinity technician to come to your home and install everything for you. This is an added one-time cost of $89.99 and takes between two and four hours.

What We Like Most:

Consistently Fast Internet Speeds
High-Quality Customer Service
Savings Through Bundled Packages
Reliable Internet Speeds

View Packages

Overview

AT&T prides itself on having solid customer service, and this is one of the reasons it's high on our list. There are multiple ways to get in touch with an AT&T representative, including a chatbox on the website, a phone number, and an email. For those unfamiliar with the inner workings of the internet, having a customer service line with friendly representatives is imperative.

Another pro for AT&T is its bundle options for those customers who want more than one service. For example, if you're looking for Internet and television, AT&T can cover it all, and you can save money. The more you bundle, the less you pay, which we go into more detail about in our AT&T Internet for Seniors review.

AT&T also offers consistently fast Internet speeds. Whether you live alone or have frequent guests who need to connect, AT&T has an appropriate speed of connection for your needs. With AT&T, the cost for the slower speeds is comparable to the cost of the faster speeds, so we suggest erring on the side of faster. With the faster speeds, you'll never need to hear your grandchild complain their online game isn't working!

What We Like Most:

No Long-Term Contracts
High-Speed Internet
Contract Buyout Options
Competitive Prices

Overview

Spectrum Internet is a solid option for older adults who want to steer clear of long-term contracts. Because the company offers Internet packages with no contracts, you don't have to worry about remembering to cancel the service ahead of time. Memory loss becomes more common as people age, so a plan that doesn't require advance cancellation is a bonus.

An additional benefit is the Spectrum Internet contract buy-out option. This allows an older adult to change their service provider without having to pay out the entire contract or other hidden cancellation fees. Spectrum Internet will cover up to $500 of an existing contract, a nice option for people who may want to switch up service providers without waiting until their existing contract expires.

Finally, Spectrum Internet only offers one Internet package, making the choice very easy. Unlike other companies that have different prices for different speeds, Spectrum Internet's one service price simplifies the purchasing process.

What We Like Most:

No Risk of Price Hikes
DIY and Professional Installation
Bundled Savings
Simplified Packages

Overview

CenturyLink is another provider I like for older adults, mostly because of its price-for-life program. By locking in a price, you can budget for how much the Internet will cost without worrying about unexpected price hikes.

I also like CenturyLink's installation options. The company has both a do-it-yourself installation option as well as professional installation. It's an additional cost for professional installation, but this could be good for older adults who may need more assistance with set up.

And for those who are looking for Internet and phone service, CenturyLink offers a bundle package that includes both. The bundle is a better bang for your buck, considering you get the highest speed Internet as well as phone service for $85.00. That's just $20.00 more than CenturyLink's highest speed Internet package. For older adults who need a landline, this is a way to save a little money in the long run.

What We Like Most:

Highly Affordable Plans
Nationwide Service
Stellar Customer Support
Free Cyber Security

Overview

Cox provides older adults with a wide range of Internet options, anywhere from basic plans to ones with all the bells and whistles. Cox Internet Starter 10 is the company's most affordable plan costing $29.99 and is best for sending emails or surfing the web. The package also comes with McAfee Internet security, which is great for older adults who are susceptible of falling victim to cybercrimes.

The company is also known for its reliable service, something we all need when it comes to an Internet provider. As the largest cable Internet service provider in the U.S., you can almost guarantee Cox Internet will work when you need it.

Finally, Cox offers 24-hour technical support, so if there is an outage or a problem, you are never left without someone to contact.
Why Do Seniors Need The Internet?
When the Internet first came to be, it was considered a novel technology for younger generations. However, over the last few decades, the Internet has become a staple in our world, with 90% of the U.S. population accessing the Internet daily. With the majority of companies using digital technologies, it's imperative to know the ins and outs of Internet service providers in order to pick the one that best meets your needs. Below are just a few reasons why older adults need to know about Internet providers.
Medical Alert Systems: Many older adults invest in medical alert systems. Not all systems require the Internet; however, some more advanced features, like those offered through Medical Guardian's Active Guardian package, need Wi-Fi to function. Additionally, a landline is required for medical alert systems to work, and many Internet service providers, like AT&T and Xfinity, offer phone and Internet bundles. By purchasing a bundle, you are likely to save money in the long run, thanks to the bundle discounts.
Communication: Aging in place is a growing trend, with nine in 10 seniors intending to live in their current homes as they grow older. Having the Internet is one way to give loved ones and caretakers peace of mind when it comes to communicating. Not only does the Internet allow for older adults to email and video chat with family members, but it allows family members to check in remotely. For example, many security cameras run off Wi-Fi and offer apps to see what's happening on the cameras.
Entertainment: The Internet allows for additional forms of entertainment like streaming, online shopping, digital reading, and gaming. Older adults unable able to leave their homes could easily find an online game where they can play with other people on the Internet.
Our Final Thoughts
Whether you're looking for a provider that offers plans with no contracts, one that has affordable pricing, or one that has high speeds, the companies on our list, like Xfinity, Spectrum Internet, or AT&T will have all your needs covered. Older adults need an Internet provider that allows them to connect with the outside world, and our best Internet providers do just that.
At the end of the day, an Internet connection should make your life easier rather than complicate it. Whether you need it to keep in touch with loved ones, stay on top of the news, or play some online games, signing on to the web can simplify the process. What's more, with any of the providers mentioned above, you can rest assured you'll get your money's worth.
*Limited time offer; subject to change; valid to qualified residential customers who have not subscribed to any services within the previous 30 days and who have no outstanding obligation to Charter. Spectrum Internet ® promotion price is $49.99/mo; standard rates apply after yr. 1. Taxes, fees and surcharges extra and subject to change during and after the promotional period; installation/network activation, equipment and additional services are extra. General Terms: INTERNET: Speed based on wired connection and may vary by address. Wireless speeds may vary. Services subject to all applicable service terms and conditions, subject to change. Services not available in all areas. Restrictions apply. Enter your address to determine availability.  ©2021 Charter Communications.