A 2021 Guide to Senior Home Care Products and Services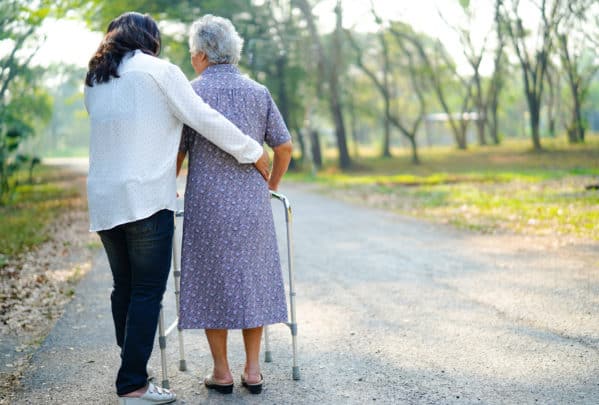 Many people become caregivers because of the illness or injury of a loved one. Their new caretaking duties thrust them into a new world with a steep learning curve. But have no fear; we're here to help!
In this piece, you will find information about an array of topics, including the top senior medical devices, home modification prices, medication management, emergency response systems, insurance packages, and more.
The Senior List guides individuals and their loved ones to the best caregiving products, services, and discounts. This guide provides an overview of some of our most popular senior topics that will provide a primer on caring for a loved one.
Senior Communication Aids and Tools
Communication is an invaluable tool for all individuals but even more so for seniors wanting to talk to caregivers, medical professionals, family, and friends. Access to trustworthy communication tools can save a life in an emergency. Devices like hearing aids can also improve mental health and general wellbeing.
Hearing Aids
Hearing aids are a common tool that can greatly improve one's quality of life. According to the National Institute on Deafness and Other Communication Disorders, 28.8 million American adults could benefit from using hearing aids.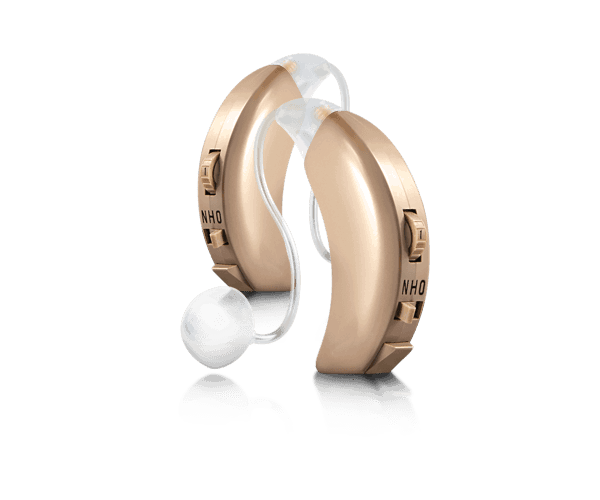 I have a client who didn't believe she had a serious hearing problem but had issues following conversations in loud restaurants or loud family gatherings. When I suggested hearing aids, she was hesitant, but she was open to trying them. She was astounded to find her quality of life vastly improved, as she could now take part in lively conversations with her loved ones at dinner.
The Senior List provides numerous reviews, a guide for severe hearing loss, a list of affordable hearing aids, and what to expect when picking out a hearing aid brand.
Cell Phones
Another primary device most seniors use for communication is a home or cellular phone that lets them reach out to caregivers or loved ones when they're home alone. Modern cell phones are often equipped with compatible applications for text-to-speech and dictation options to ease communication for the visual or hearing impaired.
Seniors even have a choice between easy-to-use flip phones with large buttons and large screens, or advanced smartphones with options to browse the internet, take photos, and video chat with friends. Home phone options are available with intercoms, extra loud ringers, and the ability to connect with medical alert devices.
The Internet and Computers
The ability to comfortably access the internet and navigate a computer is also useful to seniors. According to Pew Research, internet use is on the rise for seniors. 67 percent of adults ages 65 and older use the internet and 51 percent have access to a high-speed broadband connection in their home. The internet helps people stay connected with their family, keep up with the news, and even find love through online dating.
Accessible tools such as magnifiers, modified keyboards, dictation software, and screen readers exist to help people with conditions such as Parkinson's or arthritis comfortably use a computer. In my experience, even the most analog of adults benefit from the internet. I had a client who refused to use a cell phone or computer no matter how much his children begged him to. Once I left my iPad in the room to take a phone call, I came back and found my sports-obsessed client happily checking basketball scores.
Pro Tip: While the internet is a great way to stay connected, it's also important to stay safe which is why The Senior List provides a guide to preventing identity theft.
Emergency Response Devices
Medical alert systems are a staple for senior safety and are helpful in any caregiving situation. These systems help connect users with emergency responders, caregivers, or loved ones when a button is pressed or, depending on the system, when a fall is detected.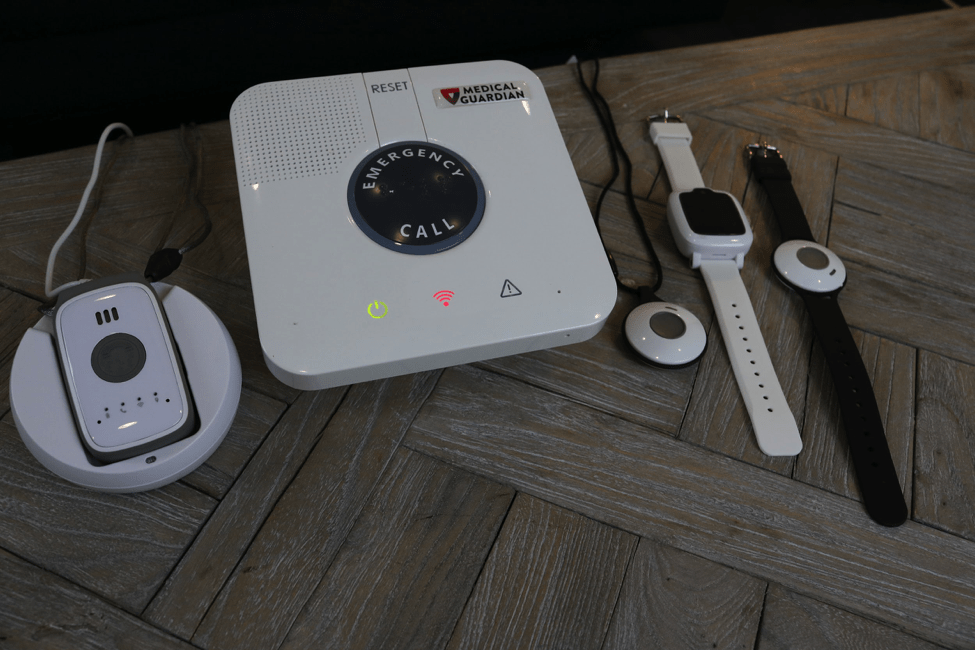 There are many medical alert systems to choose from, including Medical Guardian, Bay Alarm Medical, and Medical Alert (some of our favorites). Pricing differs depending on the system, though it's often billed monthly.
Pro Tip: Medical alert system pricing can be discounted based on how long the purchased contract is. Generally, annual contracts come with lower rates than monthly contracts.
Each system has different capabilities. Some connect to life-saving help through cellular networks, and some work with landline service. You can select different features like wearable devices, watch options, wall panic buttons, GPS tracking, and automatic fall detection features. Luckily, the Senior List provides medical alert system guides that cover both the best systems for those with dementia or epilepsy. We also provide reviews on a brand-by-brand basis so you can choose the best system for your needs and budget.
Home Safety Modification and Devices for Seniors
Enhanced safety modifications help seniors feel more independent and at ease around the home. 29 million people fall and hurt themselves each year resulting in 2.8 million emergency room visits. Products such as handrails, grab bars, non-slip flooring, and better lighting throughout the home help seniors move safely and provide caregivers with greater peace of mind.
Bathroom Safety
One of the primary areas to assess for senior safety is the bathroom. Hard tile floors are often slick. Getting in the shower or sitting on the toilet requires balance and strength that those with mobility issues have trouble with. In fact, a majority of falls among all age ranges occur in the bathroom. A safe and accessible bathroom can help prevent frightening falls that create long-term health issues.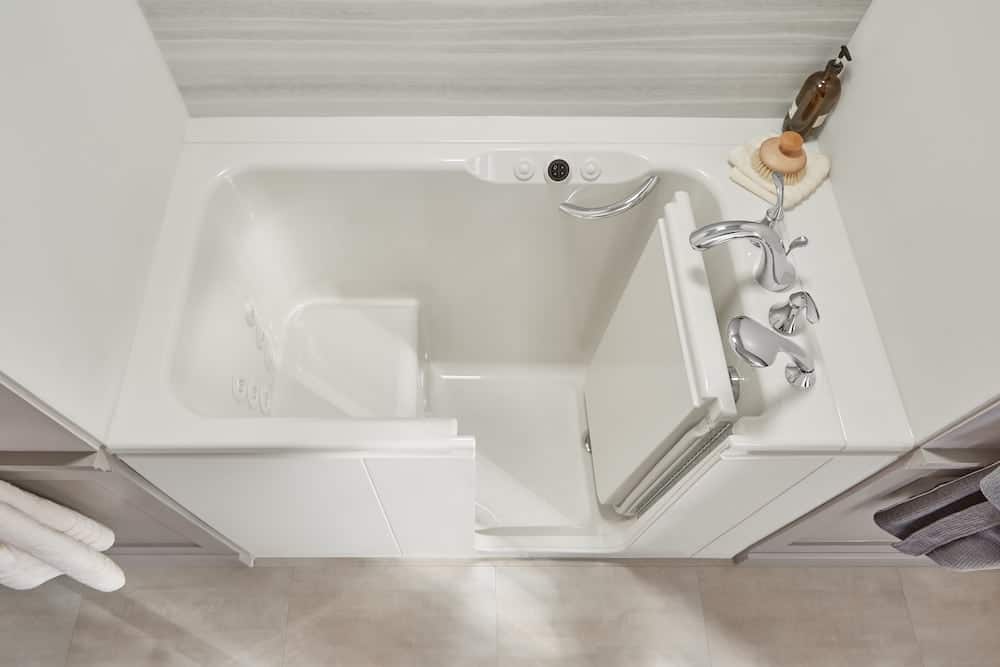 Some of The Senior List's top-rated product lists and discounts include essentials such as raised toilets or elevated seats, walk-in tubs, bathroom handrails, and voice-activated sinks.
Helping Seniors Maintain Mobility
People with mobility issues have special needs, as do the caregivers who assist them. The Senior List is an excellent place to learn more about mobility devices of all kinds, the best places to purchase them, and what features to look for. We offer up-to-date information about walking canes, walkers, power chairs, traditional and motorized wheelchairs, and stair climbing devices.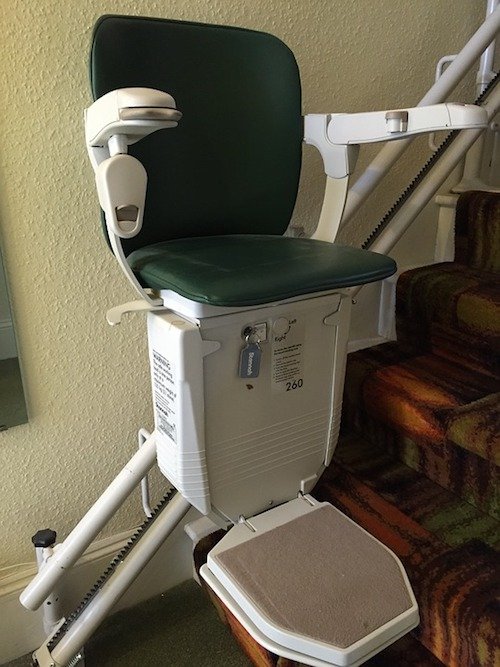 Wheelchairs and Motorized Scooters
Those with mobility issues may require a wheelchair or motorized scooter to get around the house. A wheelchair or scooter gives older adults greater independence, and they often have features like cupholders, all-terrain wheels, and long battery lifespans that fit the budgets and needs of most users.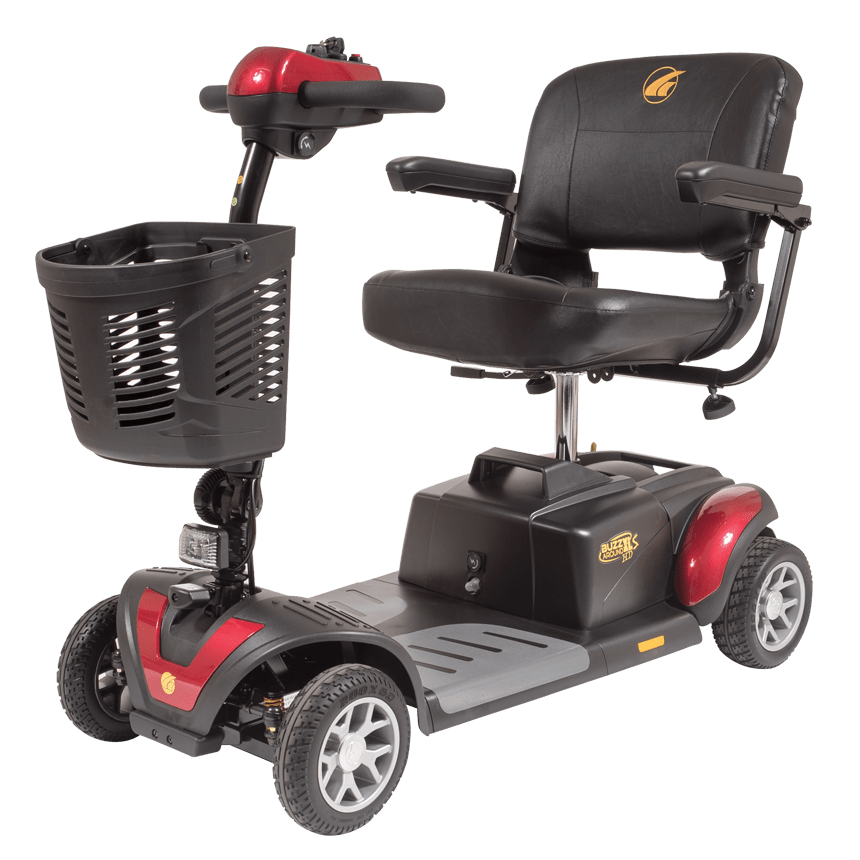 Home Modifications
Home modification may be necessary for those with mobility issues. These modifications may include building ramps and stair rails leading to entryways or installing wider doors and hallways for scooter usage. Within kitchens and bathrooms, one might consider lowering cabinets and grab bars to ease productivity in these spaces.
Assistive Technology Devices for Seniors
The Senior List helps keep you apprised of the latest and greatest technologically advanced—yet user-friendly—devices to help seniors and caregivers live with greater ease. Within these sections, you'll find useful guides and tips concerning devices such as medication dispensers, useful apps, smart home security systems, and innovative health monitoring devices.
Smart Watches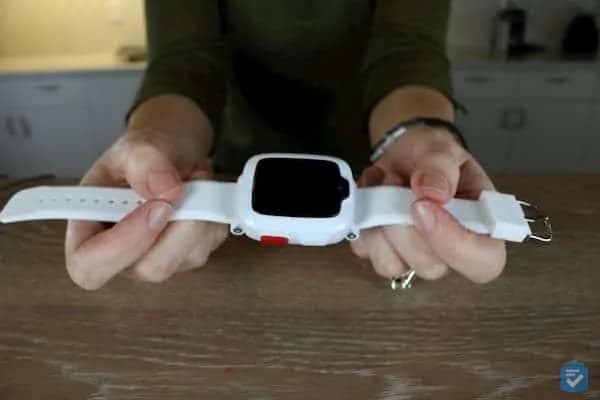 Some exciting technical advancements include smart watches that monitor fitness, nutrition, medications, and sleep information. These are often less expensive than medical alert systems (though with less functionality) and provide users with real-time health information. Smart watches can also send medication alerts along with directions on how to take each medication. Smart watches also monitor vitals such as heart rate, temperature, and blood oxygen levels and send that information to an app that a caregiver may check.
Medication Dispensers
Many older adults take a variety of medications daily. Some of these medications are taken with food or multiple times a day. Keeping track of these medications is hard for people of all ages. As a result, 1.3 million people are injured each year by improper dosing. Luckily, technology can assist responsible medication management.
Pill dispensers are available with a variety of models and features to help alleviate this problem. Medication dispensers can hold up to 90 days of pills, sound an alert when the medication needs to be taken, push notifications to personal cell phones and caregivers, and have security features so pills may not be tampered with.
Transportation Resources
Seniors need to be able to get back and forth to appointments, activities, and other engagements. In-home caregivers may have the option to drive a personal vehicle or one owned by the beneficiary or their families. However, there are also volunteer driver programs, private ride services, and public transportation options available in most cities. The Senior List can help you find the best transportation services, as well as explore any discounts that seniors may qualify for.
Public Transit
Public transportation is a cost-effective way to get around town. Depending on where you live, busses, subways, and trains are available and often have fares under five dollars. Many states offer reduced fares for those over the age of 65. Busses and rail cars often have accessibility features so those with mobility issues will safely be able to navigate the transit system. Your local public transportation authority will have more information on routes and discounted passes for seniors.
Public transportation is also required to provide complimentary accommodations for those with disabilities. This "paratransit service" operates during the same hours as regular service with comparable routes. Paratransit vans are handicap-accessible and a cost-effective way to get around town.
Rideshare
Rideshare services, such as Lyft and Uber, provide a more private transportation option. Similar to taxis, these services allow you to order private vehicles for transportation to a destination. Once you download a free rideshare smartphone app, you may arrange for an immediate or scheduled ride. For more affordable rides, you may share the journey with another passenger. Seniors who need transportation often, but do not own a car, may sign up for a monthly pass that discounts each ride further.
Senior Legal Issues
Legal issues can arise at any time for any age group. Seniors in particular may need legal counsel for issues related to estate planning. Legal professionals can help older adults draw up traditional wills, living wills, and trusts. Lawyers may also help people create end-of-life care directives including guardianship and power of attorney orders.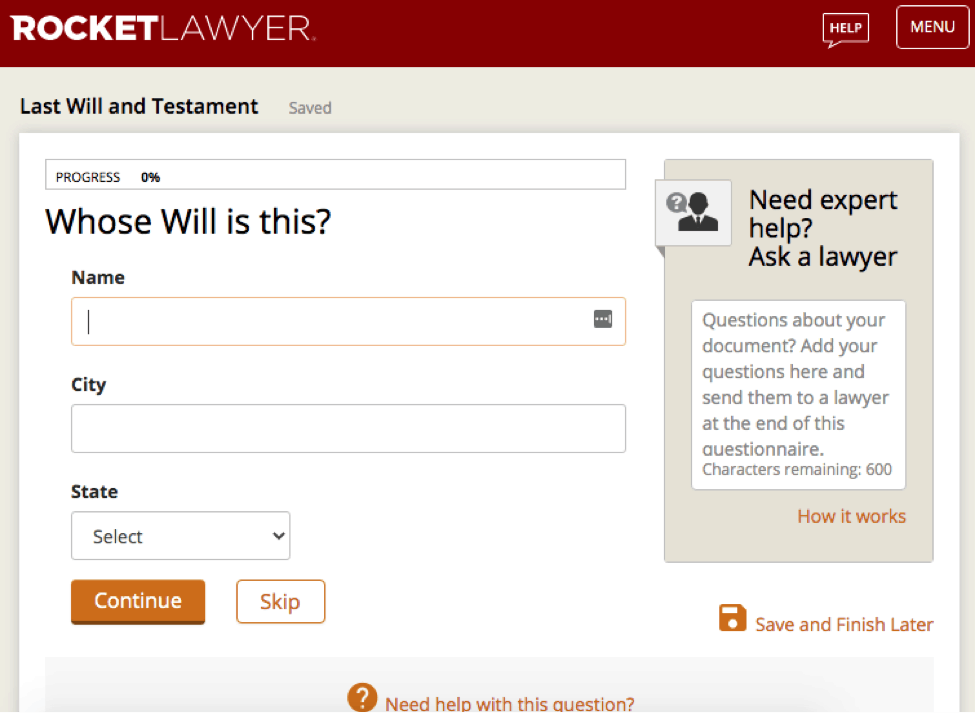 Elder Law
There are also specialized elder law attorneys that may assist seniors and their families navigate insurance policies including Medicare and Medicaid along with other financial administration needs. A good lawyer need not be called only in emergencies. They can help navigate the complexities of estate planning and other legal issues while providing peace of mind.
Financial Advisement and Tax Professionals
Financial advisers and tax professionals can help older adults protect their funds and make them last a lifetime. Retirement planning, smart investments for seniors, money management, VA benefits, stocks and annuities, long-term insurance help provide financial stability in your golden years.
Financial professionals can help seniors with everything from taxes to setting up and maintaining a budget. Seniors can often save on taxes in particular by taking advantage of deductions for medical expenses, transportation costs, and certain caregiver services.
Senior Care Support
There are times when in-home caregivers need a break from their duties even when their senior loved one needs them at home. Respite care services for seniors allows you to employ the assistance of other care providers such as home companions, home health aides, or skilled nurses.
Adult Day Centers
Adult day centers are part-time residential services. These centers are often open five days a week with some offering extended hours in the evenings and weekends. Adult day centers provide companionship and stimulating activities while giving caregivers a much-needed break to run errands and take care of themselves. I can't recommend these centers enough. They have helped me maintain balance and offer my clients socialization and other engaging activities that put a spring in their step.
Senior Discounts
A highlight of The Senior List is our extensive listings of senior discounts on everything ranging from home mobility devices to travel opportunities. This master list contains the best discounts in dining, shopping, prescription medications, medical alert systems, cell phone plans, and traveling.
Some of these discounts require a membership to an organization such as AARP. It also lists senior discount days for chain restaurants in your area and retail stores. Working these discounts into your budget maximizes your finances while creating opportunities to make memories traveling the world and dining with friends.
Conclusion
Entering the world of caregiving can be daunting. It's hard to figure out the ins-and-outs of purchasing new medical equipment, modifying your home, responsible estate planning, or simply finding "me time" in your new schedule. While becoming a caregiver is certainly an adjustment but you don't have to do it alone. The Senior List provides in-depth guides and reviews to help you figure out solutions to complex problems that both meet your specific needs at a price that fits your budget.