Some new medical alert devices are actually medical alert smartwatches worn on the wrist vs the traditional pendant technology (worn around the neck).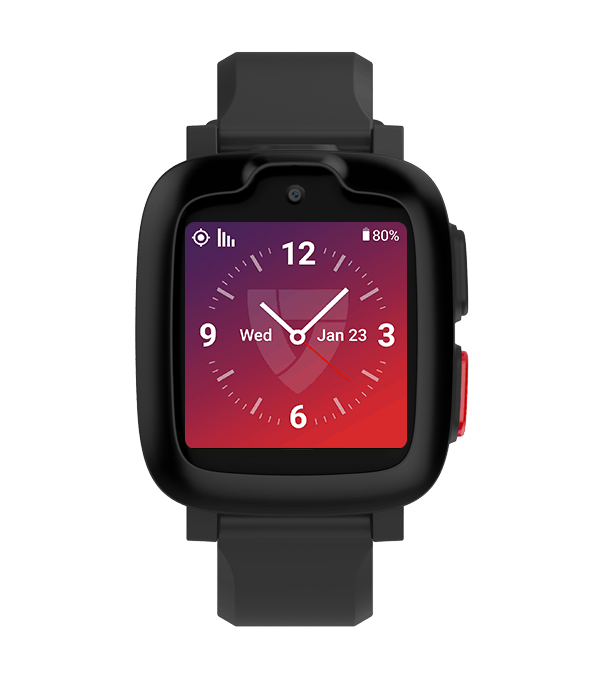 See Pricing
What We Like ↓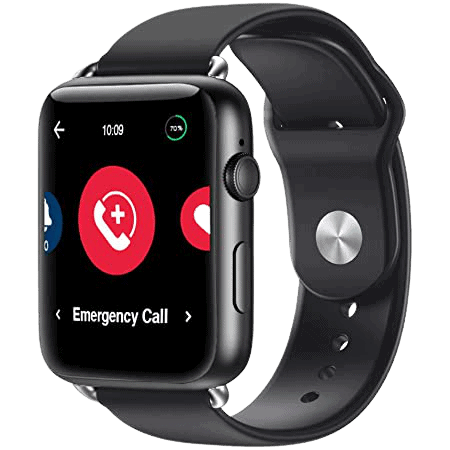 See Pricing
What We Like ↓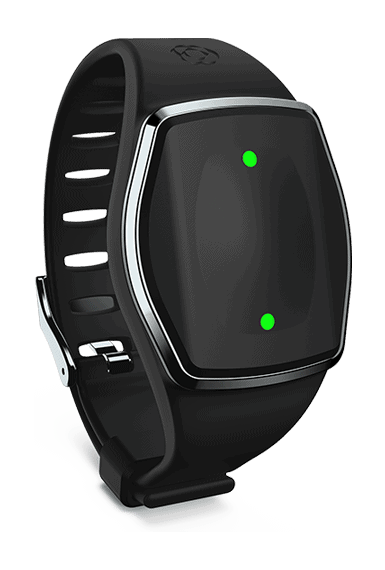 See Pricing
What We Like ↓
What Is a Medical Alert Watch?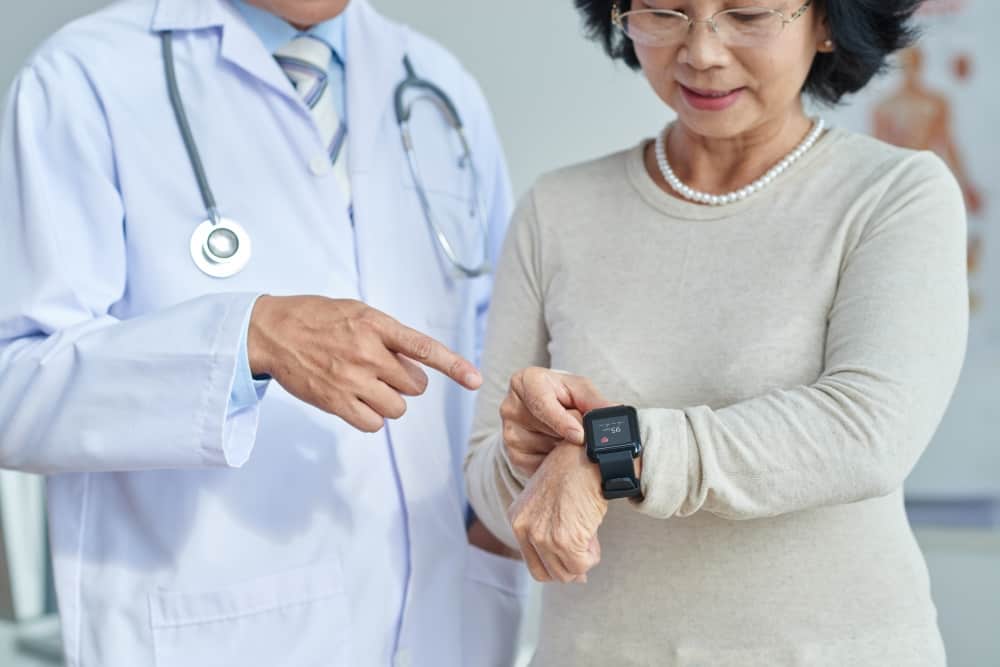 A medical alert watch is a smartwatch that allows users to track and monitor their health right from their wrists. Many of these devices allow you to call for emergency assistance, track location, and even keep track of medications. In my experience, they can be very helpful for active seniors, in addition to their loved ones looking for a way to keep tabs on their health and safety.
Like with all new technology, smartwatches vary in quality and cost. When considering which model might best suit your lifestyle, there are a number of factors to think about.
FYI: Studies show that seniors are not opposed to embracing new technology but get nervous about a lack of easy-to-understand instructions.
What to Look for in a Medical Alert Watch
If you're looking to purchase a medical alert smartwatch, pay close attention to the following:
Ease of use: Some high-tech devices offer a wide range of features but can be complicated to use. When it comes to a medical alert watch, you'll definitely want something with an intuitive design and accessible features.
Battery life: The battery life of smartwatches varies depending on the kind of battery and how heavily the device is used on a daily basis. Most of the medical alert watches reviewed here have a battery life of one to two days before the watch needs to be recharged.
Location tracking: Some medical alert watches utilize GPS location technology so that in the event of an emergency, first responders are able to show up to the right place as quickly as possible. Location tracking can also be helpful to caregivers looking to keep track of their loved ones' whereabouts.
Two-way talk: In the event of an emergency, some medical alert watches allow users to speak directly to the medical alert monitoring center from the smartwatch on their wrist. This is especially helpful if a phone is out of reach.
Alerts and reminders: Like with smartphone technology, smartwatches can be set to provide regular reminders for activities like taking daily medication. This feature can provide peace of mind that necessary routines will happen on schedule.
Pricing: As with all technology, the price will vary depending on the brand, the model, and the features offered by the smartwatch chosen. Keep in mind, though, that most of these medical alert watches have an up-front cost for the equipment and then an additional monthly cost for medical monitoring.
FYI: Most smartwatches use cell phone apps to monitor and manage available features.
The Best Medical Alert Watches of 2021
What We Like Most:

Weather forecast
Text-to-speech messaging
Companion phone app
Emergency assistance button

Overview

Overview: Made by Medical Guardian, the Freedom Guardian watch packs nearly all the medical alert system features into a discreet and lightweight package, one that fits comfortably on your wrist.

Cost: $299 for the watch; $44.99 per month for monitoring

Features: The Freedom Guardian medical alert smartwatch has a number of features geared specifically for seniors. This watch allows users to send and receive text messages without needing to type on a keyboard. The watch will read incoming messages out loud and translate spoken responses into text messages so that replying to friends and family can be both quick and easy. This watch will also read out loud other helpful information, such as the date, time, and personalized alerts. Pressing the button on the side of the watch and holding it down for three seconds sends an automatic request for emergency help.

Features of the Freedom Guardian can be accessed through the Companion Mobile app, available for Android and iPhone. This app can also share location information with the user's loved ones, which can be especially helpful in the event of an emergency.

Battery life: 48 hours

Pros

Weather forecast
Text-to-speech messaging
Companion phone app
Emergency assistance button

Cons

No fall detection
No step counter or heart monitor

What We Like Most:

Digital or analog watch face
4G with GPS technology
Two-way talk
Helpful companion app

Overview

Emergency Call on the WellBe Smartwatch

Overview: Made by HandsFree Health, the WellBe Watch is an emergency alert smartwatch that provides emergency assistance around the clock as well as tracks medical and health information for users.

Cost: $179.95 for the watch; $34.95 per month for service

Features: The WellBe Watch provides users with 24/7 emergency assistance on a 4G network. When help is needed, the WellBe Watch turns into a communication tool that lets users speak to an emergency operator directly from their smartwatch. It also monitors heart rate and tracks the number of steps the wearer takes each day. Like most other medical smartwatches, the WellBe Watch works with a mobile app; theirs is called the WellBe Virtual Assistant, and it tracks medications and appointments, as well as stores medical records.

Battery life: up to 24 hours

Pros

Two-way talk
Professional monitoring
Heart rate monitor and step counter
Companion app
4G cellular connection

Cons

Relatively short battery life

#3

GreatCall Lively Wearable2

What We Like Most:

24/7 emergency assistance
Fall detection
Unique UrgentCare ability

Overview

Overview: The Lively Wearable 2 is an affordable option in medical alert smartwatches that offers a wider variety of features, both for safety and wellness.

Cost: $49.99 for equipment; $24.99 – $39.99 for monthly service, depending on subscription level.

Features: Made by GreatCall, the Lively Wearable 2 is a water-resistant smartwatch that tracks a user's steps, provides daily tips for leading a healthy lifestyle, and offers 24/7 protection for everything from health emergencies to everyday problems like getting locked out of your house or car. The Lively Wearable 2 device boasts a battery life of up to four months, much longer than other comparable medical alert watches. The starting equipment cost is also substantially lower than many others, and customers have a choice of three different options of subscription level depending on which features best suit the user's lifestyle. The Lively Wearable 2 can be worn on the wrist or around the neck as a lanyard, and when worn as a lanyard can be equipped with fall detection technology.

Battery life: Up to four months

Pros

24/7 emergency assistance
Fall detection
Unique UrgentCare ability

Cons

No touch screen
No apps or extras

What We Like Most:

Industry Leading Equipment
24/7 Monitoring Service
Fall Detection Can be Added to Any System
Best System for Couples

Overview

Overview: MobileHelp Smart is an option in medical smartwatch technology powered by Samsung. With a wide array of features to monitor and structure a healthy lifestyle, MobileHelp Smart is a high-tech device for those that want to maintain a fit and balanced day-to-day routine.

Cost: $349.95 for the watch; $24.95 for monthly monitoring

Features: The MobileHelp Smart works as a two-way communication device so that users have 24/7 access to emergency operators directly from their watch. Geared to help individuals track and plan for optimum health. The Samsung Health app is built into the device, which monitors activity and tracks heart rate. It also allows users to set targets for physical fitness and then compiles easy-to-follow records. Some activities that the MobileHelp Smart can track in addition to heart rate are daily step totals, floors climbed, and amounts of calories, water, and caffeine consumed. There is also a range of Workout Modes that can help users structure a fitness plan that works best for them.

Battery life: 48 hours

Pros

Duo is one of the only two-in-one systems available
Flexible pricing plans
No landline required for in-home systems
Stylish smartwatch option, great for men
Two pendants included with every system
No long-term contracts
Simple, easy to understand pricing
High quality equipment
Free lockbox with all orders
FDA-compliant

Cons

Fall detection and cellular are two separate units
Initial set-up fee for in-home unit (monthly plan only)

What We Like Most:

Smartphone features
Wide range of custom apps
Water-resistant
Fall detection option

Overview

Overview: The Apple Watch Series 5 is a high-tech option in smart devices. Offering much more than standard medical alert smartwatches, the Apple Watch Series 5 is backed by one of the leading technology giants today.

Cost: Varies; Apple smartwatches can be purchased from a variety of online and brick-and-mortar stores in both new and used condition. The Series 5 has been discontinued by Apple but can still be purchased from other stores that sell electronics. For a new Apple Series 5 smartwatch, prices tend to start at around $375.

Features: Created by the same company as the iPhone, the Apple Series 5 is a smartwatch that includes many features found in smartphones. It can track a wearer's heart rate, speed of physical activity, calories burned, and minutes of overall activity per day. It also keeps a Daily Workout Memory so that users can study their fitness habits. The Apple Watch Series 5 is also waterproof and can track activities such as swimming laps in a pool. This device is capable of making calls to emergency services while at or away from home, and even when traveling internationally. Fall detection is an available function that can be turned on or off at the user's discretion. Additional health apps can be purchased through the Apple App Store and used with the Apple Watch 5 Series smartwatch.

Battery life: 18 hours

Pros

International call capabilities
Wide range of custom apps
Fall detection
Waterproof

Cons

Requires an iPhone
Potentially steep learning curve