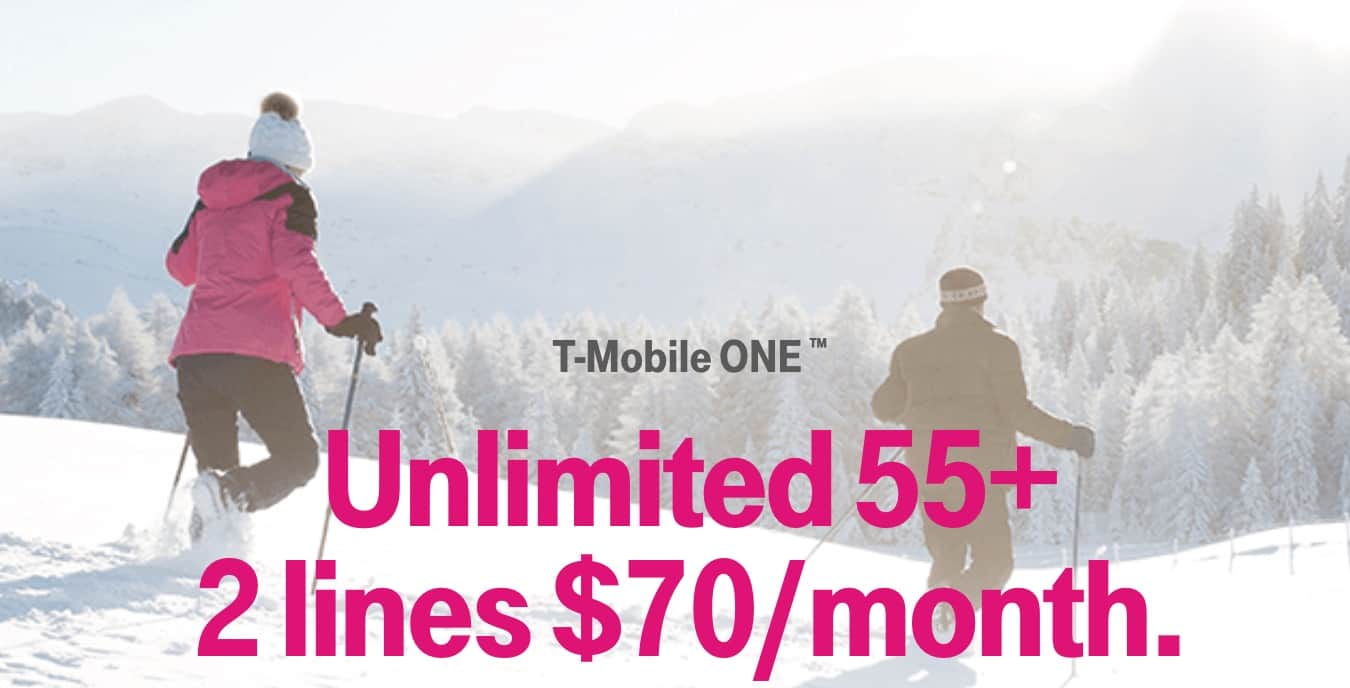 T-Mobile Phones for Seniors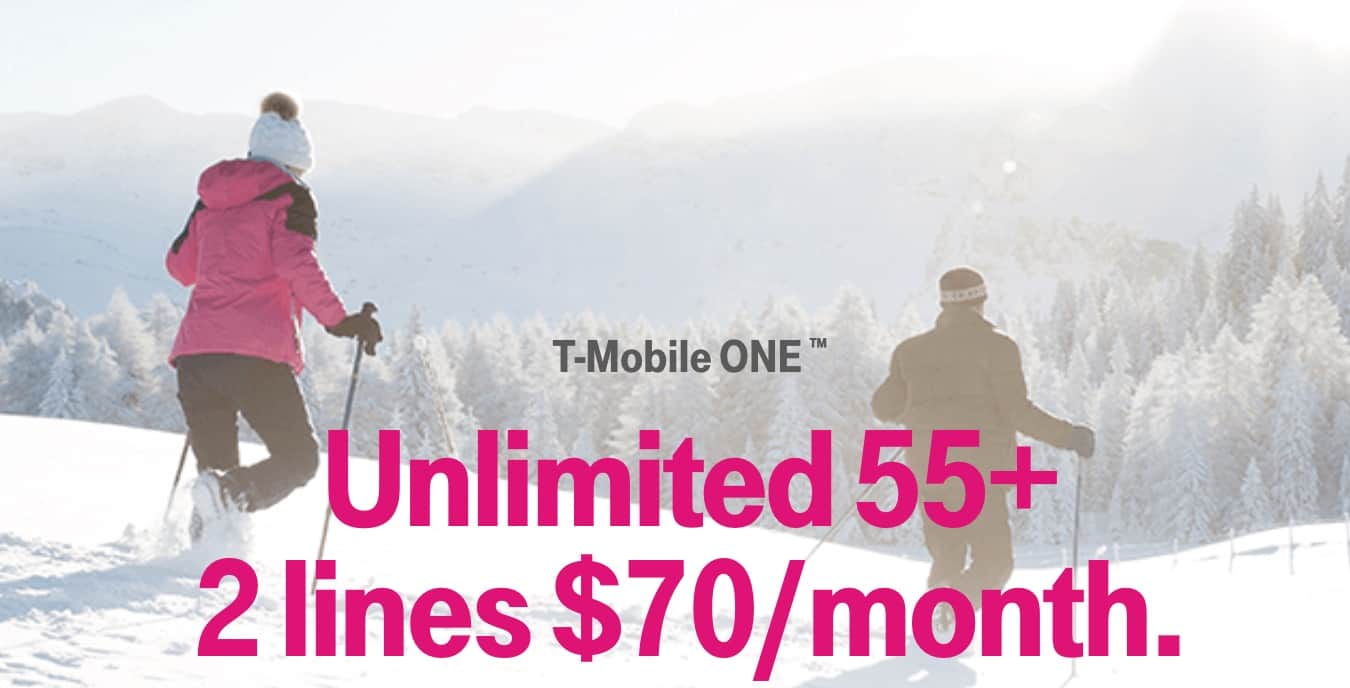 In April of 2020, T-Mobile acquired Sprint, a major merger that shook the American telecom industry. Seven years in the making and a number of antitrust concerns later, the merger created the second-largest telecommunications company in the United States, behind only Verizon.
With such a significant merger comes larger coverage networks, but it can also mean higher industry prices across the board. What makes T-Mobile unique, though, is that they're the only provider of the Big Three (Verizon and AT&T being the other two) that offers plans exclusively for those 55 and older. On this page, we'll take a look at T-Mobile as a company, examine their plans for older adults, explore their device options, and give you the tools to find out if they're right for you.
Exploring T-Mobile's Coverage
Before deciding on a wireless provider, the first consideration to make is if you can be covered. Thanks to their merger with Sprint, T-Mobile now offers even more impressive coverage in America and beyond. Most urban and suburban areas fall within their coverage range; however, rural customers should check to make sure that this network will work for them. On their website, T-Mobile offers a coverage map, so not only were we able to examine the coverage in our area, but if we happen to be traveling—to a remote family cabin, for example—we would be able to check coverage reliability there.
The Shopping Experience With T-Mobile
Another thing we really liked about T-Mobile is its lack of additional products and services. This seems counterintuitive, but when shopping with Verizon or AT&T—companies with home-based services like internet, cable, and landline—navigating the different products can be complicated. Furthermore, with so many product offerings, companies try and sell new customers on bundled services and it can be confusing to know if we were getting a competitive price or if we were being upsold on services we didn't need.
Luckily, T-Mobile's offerings are limited to wireless, which, while still somewhat complicated, take additional guesswork out of the proceedings. One area in which T-Mobile especially excels is their customer service, which also helps in the buying process. In our interactions with the company, their customer support team is always friendly and conversational, and they have a firm understanding of their plans which helps them answer any questions. The company features both prominent phone numbers as well as a live online chat to get in touch with a representative.
The downside of T-Mobile's 55 and older plans, however, is they can't be purchased online without the help of a customer service representative. Because of age verification, we needed to speak to an agent to get the plan we wanted. While this process is a bit more inconvenient than simply buying online, it's not the worst thing in the world to have a representative talk us through the plans, phone options, and more, so we have a completely transparent explanation of what we're paying for.
Note: T-Mobile has more than 5,000 retail locations nationwide (as of 2018), so if you're more comfortable making purchases in person, the store locator on their website could be a great place to start.
The actual buying process is relatively simple with T-Mobile. We selected from the three 55+ plans (more on that in a second), chose from the participating devices included with the plan, and we were off and running. There were some nuances within the plans themselves that did affect the purchasing process, so let's just dive in.
Breaking Down the 55+ Plans

T-Mobile offers three plan levels for their 55 and older customers, Essentials Unlimited 55, MagentaⓇ Unlimited 55 and MagentaⓇ Plus Unlimited 55. Each plan has something to offer depending on what an older adult may be looking to get out of a phone. For those that just want a way to connect to family or for emergencies, the more pared-down Essentials plan could be a great option, while the MagentaⓇ Plus plan caters more to tech-savvy users who plan on using their phones for streaming video, social media, and other more data-focused applications.
Let's take a look at the plans and see how they compare:
| | Essentials Unlimited 55 | MagentaⓇ Unlimited 55 | MagentaⓇ Plus Unlimited 55 |
| --- | --- | --- | --- |
| Price Per Line (with two lines) | $27.50/mo | $35/mo | $45/mo |
| Taxes and Fees Included | x | ✓ | ✓ |
| Unlimited Talk, Text, Data | ✓ | ✓ | ✓ |
| Scam-Blocking Protection | ✓ | ✓ | ✓ |
| Service Abroad | Texting Only | Texting and Data | Texting and 2x Speed Data |
| No Annual Service Contracts | ✓ | ✓ | ✓ |
| Streaming Quality | Standard Definition | Standard Definition | High Definition |
| Mobile Hotspot Data | 3G | 3GB of 4G LTE | 20GB of 4G LTE |
| Service in Mexico and Canada | 2G Data | 5GB of 4G Data | 5GB of 4G Data |
| In-Flight Wi-Fi | x | 1 Hour | Unlimited |
| "Netflix on Us" | x | x | ✓ |
| Enhanced Voicemail | x | x | ✓ |
Unlike some other providers (check out our Consumer Cellular review) that offer more customizable plans with talk-only options, all of T-Mobile's plans include unlimited talk, text, and data. All of the plans also include 50GB of data per month before service will be throttled, which we found to be more than enough to cover normal phone usage.
Another aspect of T-Mobile's plans is two of the three don't include additional taxes or fees when we signed up with Autopay (which just means monthly charges are automatically deducted from your account).
Note: While there are no taxes or fees on the plans themselves, customers may be subject to these additional charges on phones or SIM cards when purchasing the plan. The no taxes or fees guarantee is on the price of the plan only.
While buying a phone plan can be a relatively complicated process with a number of different, occasionally conflicting offers, we found T-Mobile to be uncommonly transparent with their pricing. The plan descriptions include a number of explanatory statements as well as a robust FAQs section to help answer any questions we may have had about what we were getting. For example, the prices listed on the plans is the price when signing up for two lines, yet in the FAQs it's explained that these plans can be purchased for single lines. Another great thing about T-Mobile is that they don't require annual service contracts, so it's easy to cancel service if it doesn't meet expectations.
T-Mobile Benefits
The unique features of T-Mobile's plans also deserve a bit more explanation. Let's take a quick look at the different services the plans include.
ScamShield: As anyone with a phone can attest, the number of robocalls we all receive is out of control. A 2019 estimate says there were as many as 58 billion robocalls made that year. T-Mobile's ScamShield is a service included with all 55+ plans that helps to reduce the number of scam calls you receive. The service works systemwide, with T-Mobile's network deploying artificial intelligence to track and block scam callers, as well as enhancing caller ID and blocking scam calls right from your phone. Additionally, T-Mobile's ScamShield includes a proxy number service which enables you to disguise your phone number, and the company gives you one free phone number change per year if you need a new one for whatever reason.
"Free Stuff Every Week: T-Mobile offers special promotions and discounts to its customers, unveiled each week, called T-Mobile Tuesdays. While the offers aren't world-shattering, some perks like free Postmates delivery for three months are a nice bonus.
Quick Note: Both ScamShield and T-Mobile Tuesdays are free, additional apps T-Mobile customers can download for Android and Apple to access the services.
Services Abroad: One of the things we love most about T-Mobile is how well they cater to international travelers. The Essentials plan offers unlimited text, MagentaⓇ offers text and data, and MagentaⓇ Plus features text and 2x speed data in more than 210 countries. The service doesn't require any setup, rather, our phones just worked when used abroad. Phone calls incur costs at $.25 per minute, however, which is something to keep in mind.
Service in Mexico and Canada: T-Mobile offers data service throughout North America. For the Essentials plan we were able to get 2G coverage, and the MagentaⓇ and Magenta PlusⓇ plans offer up to 5GB of 4G data, which was a big help looking up the best bagel in Montreal.
Streaming: Streaming video is a big part of phone usage these days. With T-Mobile, the Essentials and MagentaⓇ plans offer unlimited standard definition (480p, "DVD quality") streaming, and the MagentaⓇ Plus plan features unlimited high definition (1080p) streaming.
"Netflix on Us": The MagentaⓇ Plus plan also includes a free Netflix or Quibi subscription, which is a nice $12.99 per month value to get with your plan.
Device Options
T-Mobile offers dozens of phones that can be used with its 55+ plans from the latest iPhones to Samsung's Galaxy family of devices. The phones can be purchased two ways, either buying them straight up for a one-time fee, or adding the cost of the device to your monthly bill and paying it off, typically over the course of 24 months. If you have a phone you like, you can also bring it to T-Mobile and have them activate it for you with your plan, though some restrictions in service may apply (it's always best to check with customer support to make sure your phone will work).
For the purposes of this overview of T-Mobile, however, we're going to be looking at the phones that are recommended with their 55+ plans. These phones are free when starting a new plan, meaning that once you've been on your plan for 24 months, the amount of money you've paid to cover the cost of the phone is refunded.
Samsung Galaxy A11: This baseline Samsung model features an edge-to-edge 1560 x 720 display, 32GB of internal memory, and a triple-lens camera with 13 megapixels (MP) for high-quality photos and video. The phone runs on Android and features a fingerprint sensor for added device security. The big selling point for this camera, however, is its battery life. The A11 can run for 30 hours of talk time and has a rapid charge that can get it back to full power quickly. The A11 has a full-price value of $180, and a monthly cost of $7.50 per month.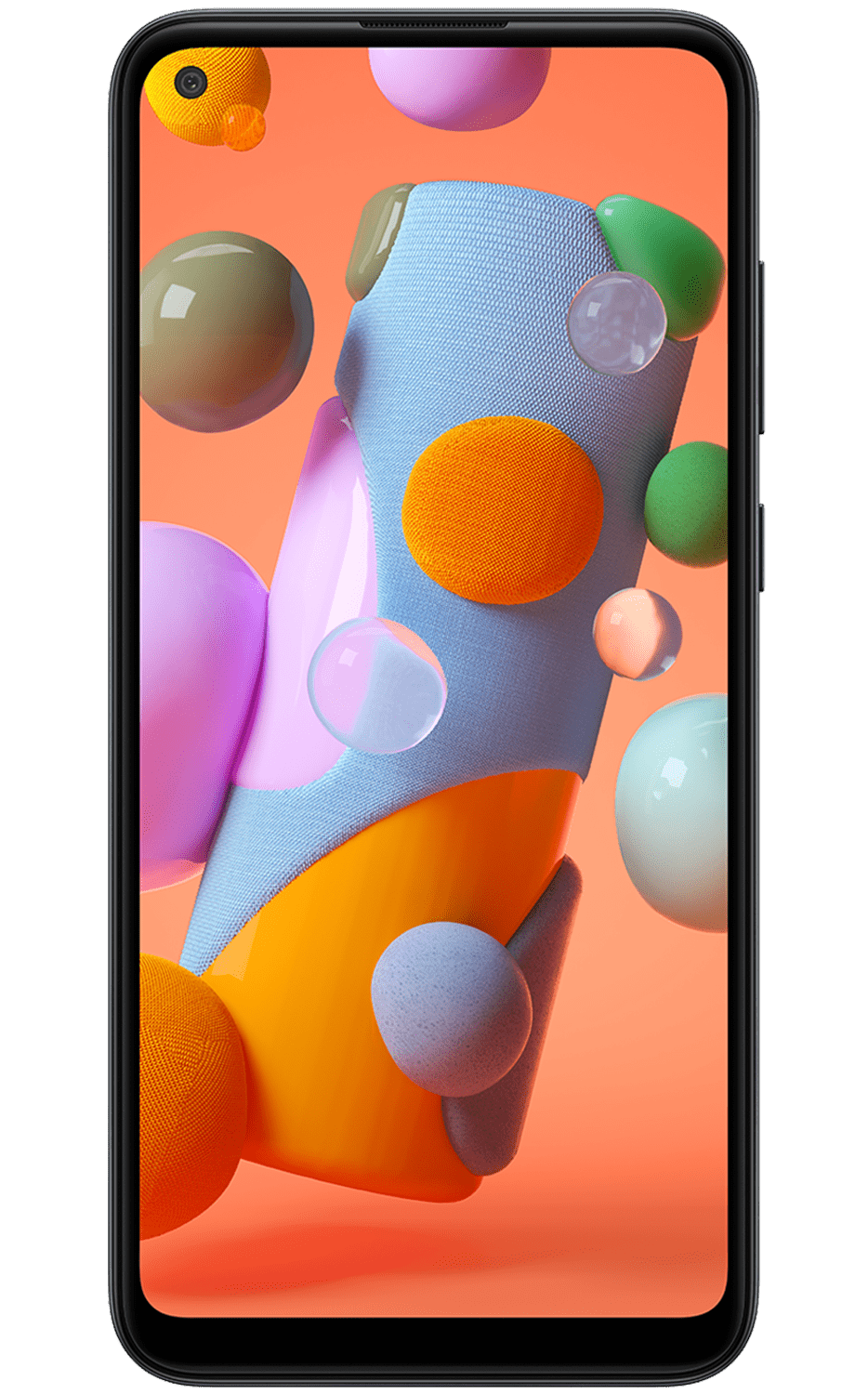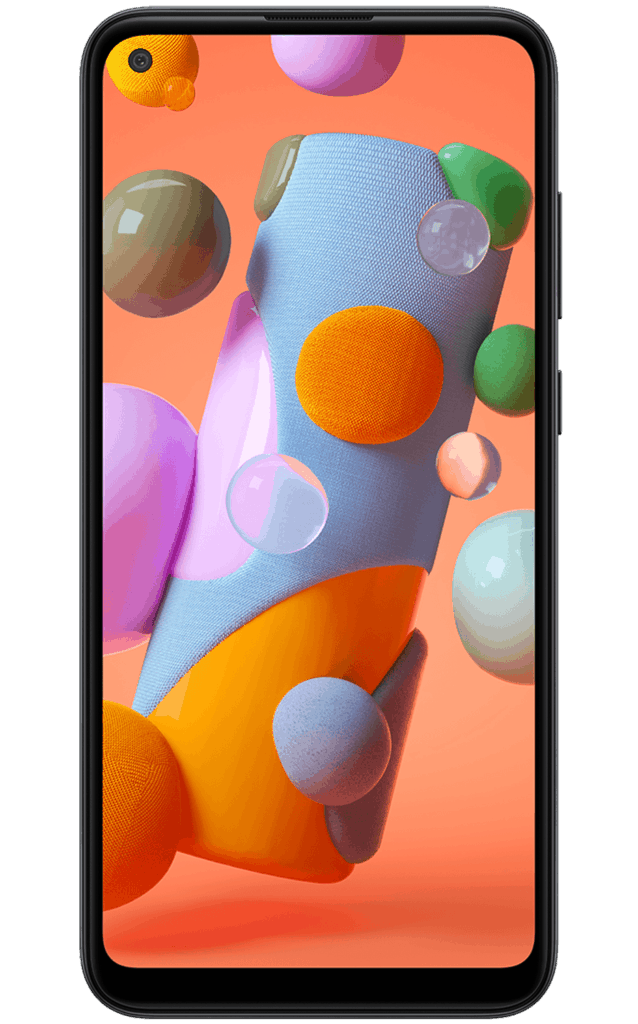 Samsung Galaxy A10e: The A10e, also from Samsung, has a smaller build than the A11, weighing a couple of grams less and featuring a smaller screen. The A10e features 32GB of internal memory, a 1560 x 720 display, and a 23-hour talk-time battery. The thing that sets the A10e apart is its dual camera. The device features an 8MP rear camera as well as a 5MP front-facing camera for snapping selfies. Like the A11, the A10e has a one-time price of $180 and a per-month value of $7.50.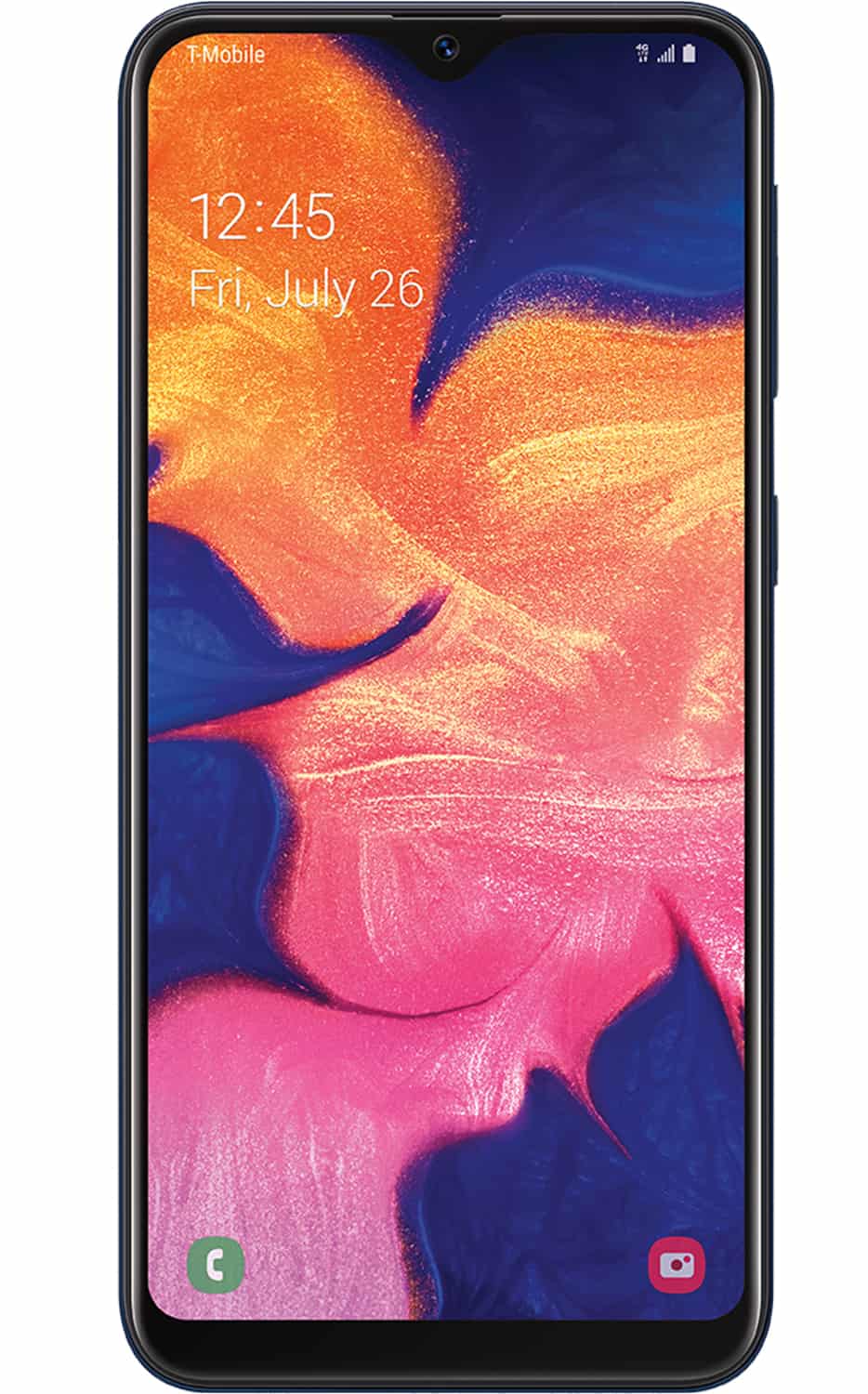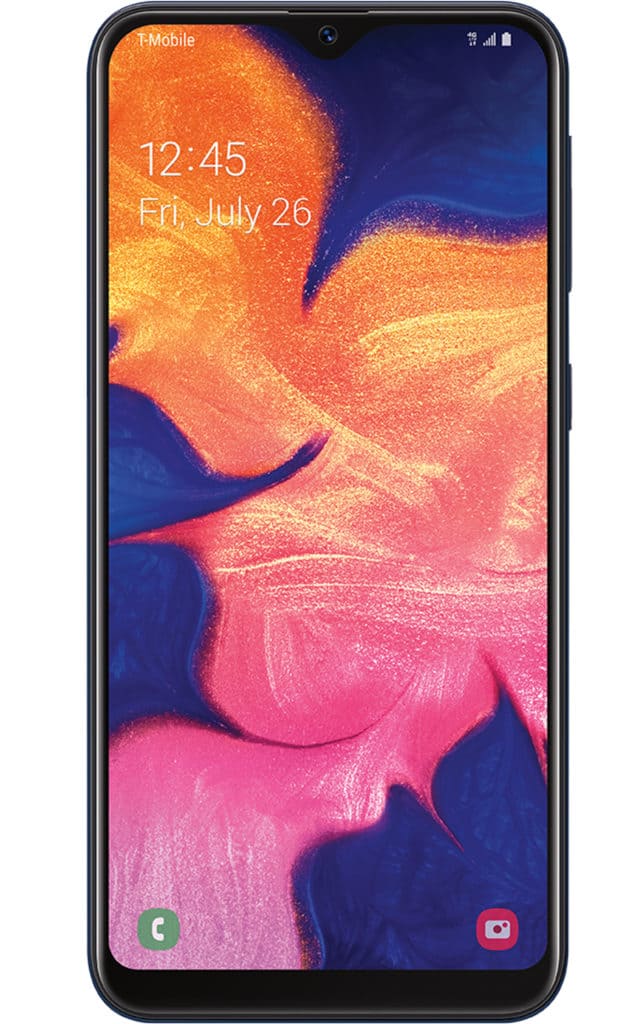 T-MobileⓇ REVVLRY™: This T-Mobile branded phone features 32GB of internal memory, a fast-focusing 13MP camera, and a 24-hour talk-time battery. The device also features a fingerprint scanner for added security, and a Qualcomm® Snapdragon™ 632 octa-core processor which helps reduce device lag as you're playing games or taking photos. The REVVLRY™ is also a slightly lower price point than the Samsung options, costing $168 as a one-time purchase or $7 per month.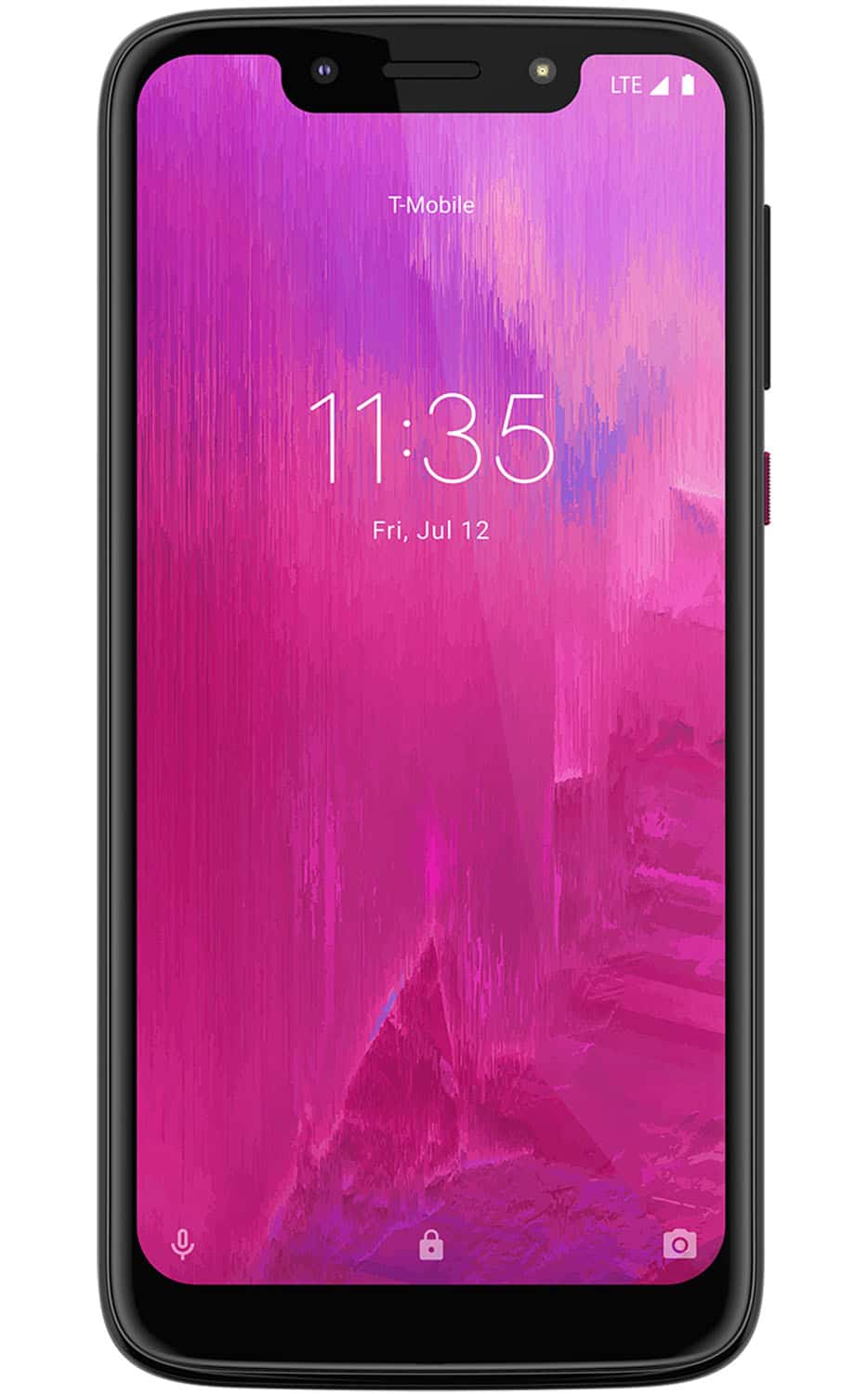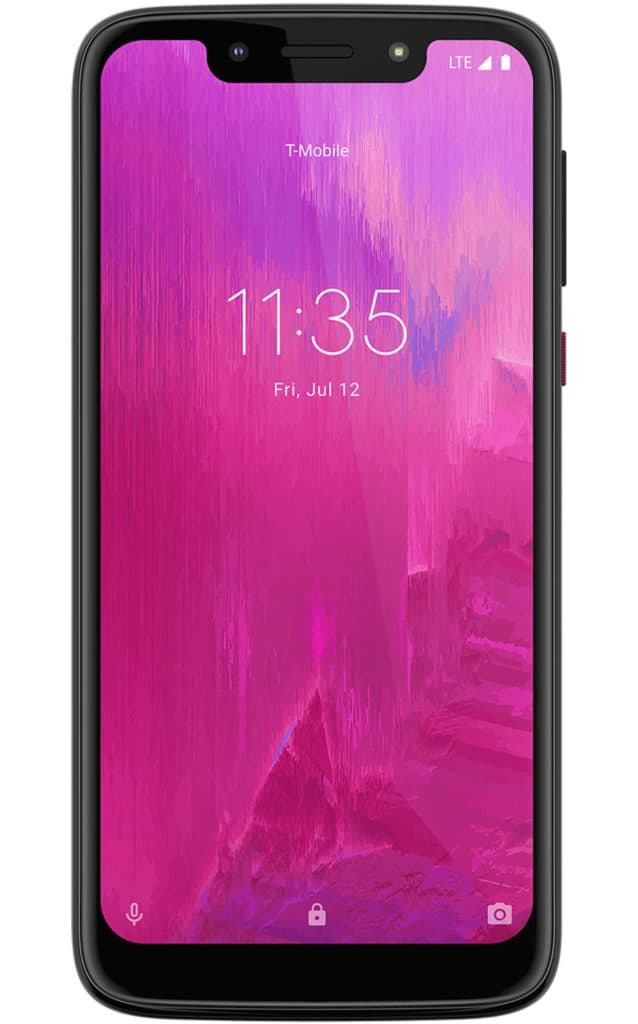 LG AristoⓇ 5: The AristoⓇ from LG is similar to the Galaxy A10e, with a smaller overall size and weight, but features a 13MP rear camera and a 5MP front-facing camera. The device also features a 32GB internal memory as well as a ten-hour talk time battery. The AristoⓇ is also the cheapest camera offered with the 55+ plans, costing $6.25 per month or $150 full price.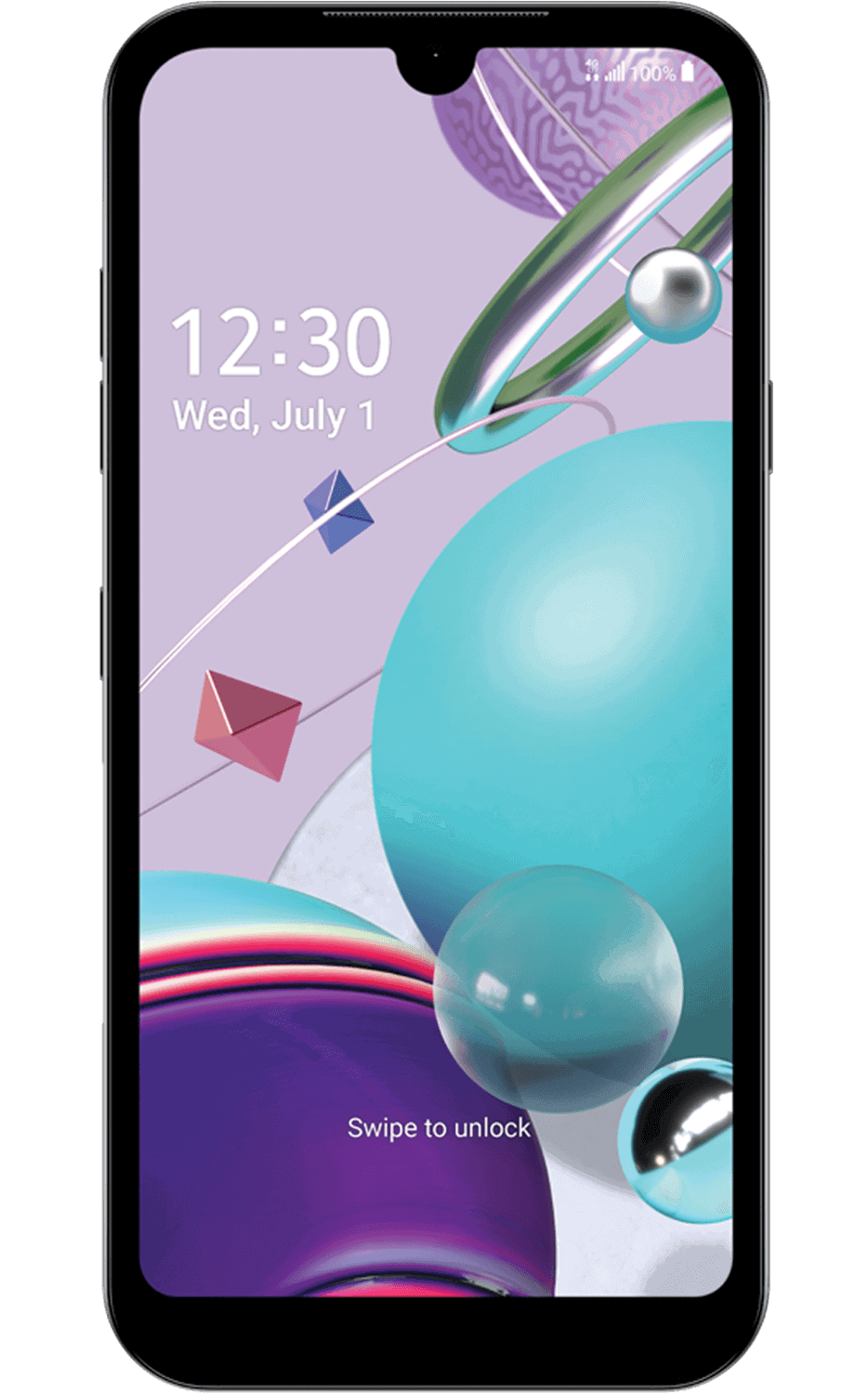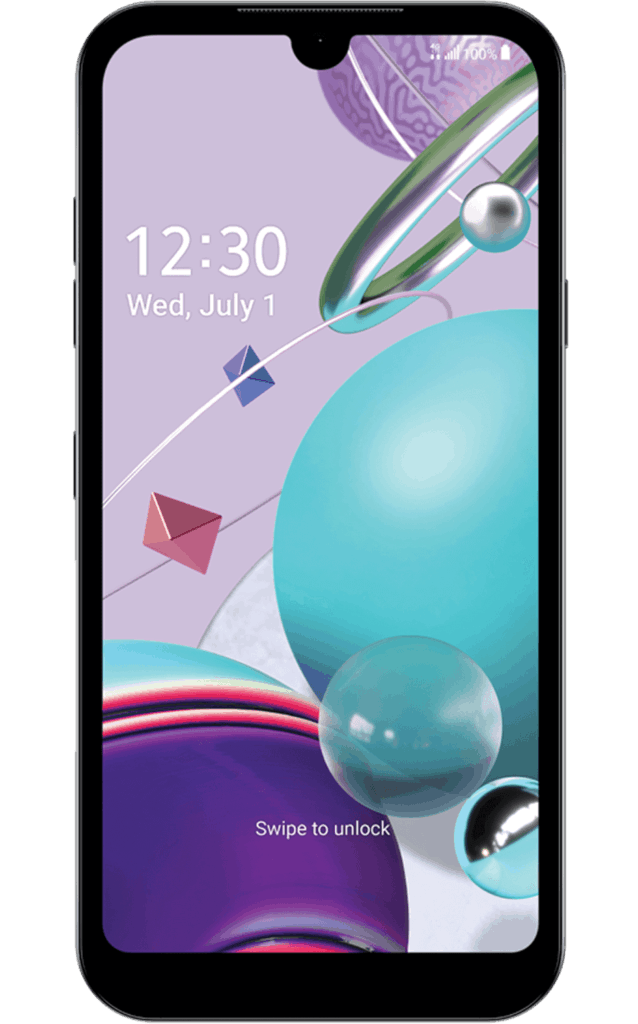 LG K51™: The K51™ is the largest phone offered with the 55+ plans, weighing in at over 7 ounces. The device features a 32GB memory, triple rear 13MP cameras as well as a 13MP front-facing camera, 23 hours of talk time battery, and a surround sound stereo speaker system. This full-featured phone is the most expensive device offered with the 55+ plans, costing $7.75 per month, or $186 at full price.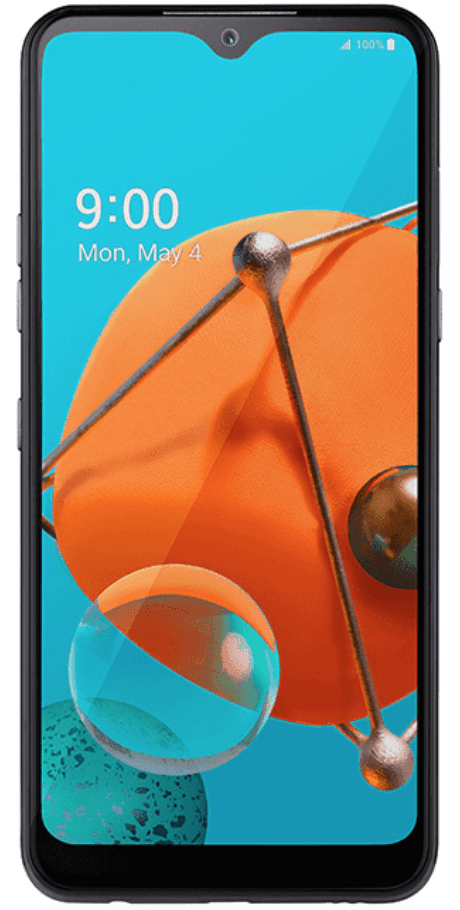 Recapping T-Mobile
While there are a number of cell phone plans specifically geared towards older adults like Consumer Cellular (or for another example, check out our Jitterbug review), there is something to be said about keeping your phone service on one of the major three telecom companies in the US. Better coverage both at home and abroad offers the freedom to roam without worrying about lost service when you need it most.
We were impressed that T-Mobile offered 55+ plans when the other two major providers didn't, and were even more impressed at the prices of the plans and the device options available. Broadly speaking, T-Mobile is a transparent and friendly company to deal with, which is a major positive as buying cell phones and mobile plans can be a complicated or confusing endeavor.