Xfinity, formerly known as Comcast, is widely acknowledged for its fast and reliable Internet speeds. This Philadelphia-based telecommunications conglomerate is also the largest home Internet service provider in the United States. Especially in a physically-distanced post-COVID-world, older adults need reliable service to remain connected with loved ones. It can also enable home security and fall detection devices to run uninterrupted, delivering peace of mind to older folks and their caregivers.
Additionally, many of the older adults I have worked with appreciated the sheer range of Internet packages that Xfinity offers. The company has a plan for every type of user, from those who just need to browse the web and send emails to those who regularly make purchases online and stream videos. What's more, Xfinity also offers several different discounted bundles that include phone service and cable television, in addition to the Internet.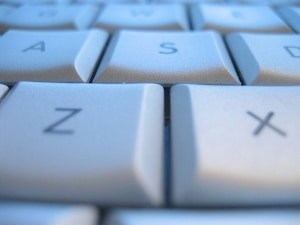 Comcast Rebrands as Xfinity
In February 2020, Comcast launched a massive rebranding campaign, adopting Xfinity as its new name. The name change also overhauled its products to give users even more choice and control. Today, customer satisfaction is at the top of Xfinity's list of priorities. Be it via online chat, social media, emails, calls, or in-person exchanges, the brand's customer care team strives to deliver a superior experience. This is excellent news for older users who, at some time or the other, will require hand-holding when faced with issues relating to purchase, installation, or troubleshooting their Internet.
An Overview of Xfinity's Internet Offerings
Cable-based, Xfinity offers a wide variety of Internet plans, ranging between $19.99 and $299.95 per month. For older adults who are careful with their funds, the company also has an Essentials plan for only $9.95 per month, available to those dependent on state or federal assistance programs.
At checkout, you may also choose to rent an Xfinity Gateway, the company's modem and router combo. Alternatively, you could simply connect to the new Internet plan with compatible third-party Wi-Fi equipment. Once subscribed, you will receive a Getting Started Kit with detailed instructions, devices, and connection wiring. By referring to the literature in this package, you may easily set up the equipment and activate your Internet service. For those of us unsure of our setup skills, Xfinity also offers installation for a one-time fee.
The Xfinity Internet Essentials Plan
The Internet Essentials Plan, priced at just $9.95 a month, was launched to democratize Internet service. For older adults who would love to have a simple, no-frills internet plan, Xfinity's Internet Essentials package is ideal. Apart from the great value of this plan, here are several highlights to consider:
No activation or equipment rental fees
No credit check
In-home Wi-Fi included
No long-term contract (cancel anytime without any termination charges)
Access to nation-wide Xfinity WiFi Hotspots
That said, to qualify for the package, you have to:
Receive either state or federal assistance specific to your geographic location, such as SSI or Veteran's benefits
Live in an area where Xfinity's Internet services are available
Not have subscribed to the service within the last 90 days
Not have an outstanding debt with Xfinity that is less than a year old (but you could still qualify for the plan even if your current Xfinity debt is more than one year old)
Another notable aspect of the Internet Essentials plan is that it comes with free Internet training and computer classes. While you can attempt to look up tutorials online, there is a chance the information can be outdated or too complicated, or just not be designed in a manner tailored to the older set.
Older adults are often vulnerable to internet scams, leading to huge losses of goods and property. That's why these free training sessions are so important. They give older adults quick and easy access to the basics of the Internet, online safety, and security so that they may surf the web worry-free.
Note: With the Essentials Plan, you may purchase a refurbished, internet-enabled laptop or desktop computer for just $149.99 plus tax. These devices also come with Norton Security Suite, Microsoft Office, and a 90-day warranty.
Xfinity Internet Equipment
You could rent Internet equipment from Xfinity for better security and smart home features along with the broadband connection. Listed below are two of Xfinity's rental devices;
Xfinity Gateway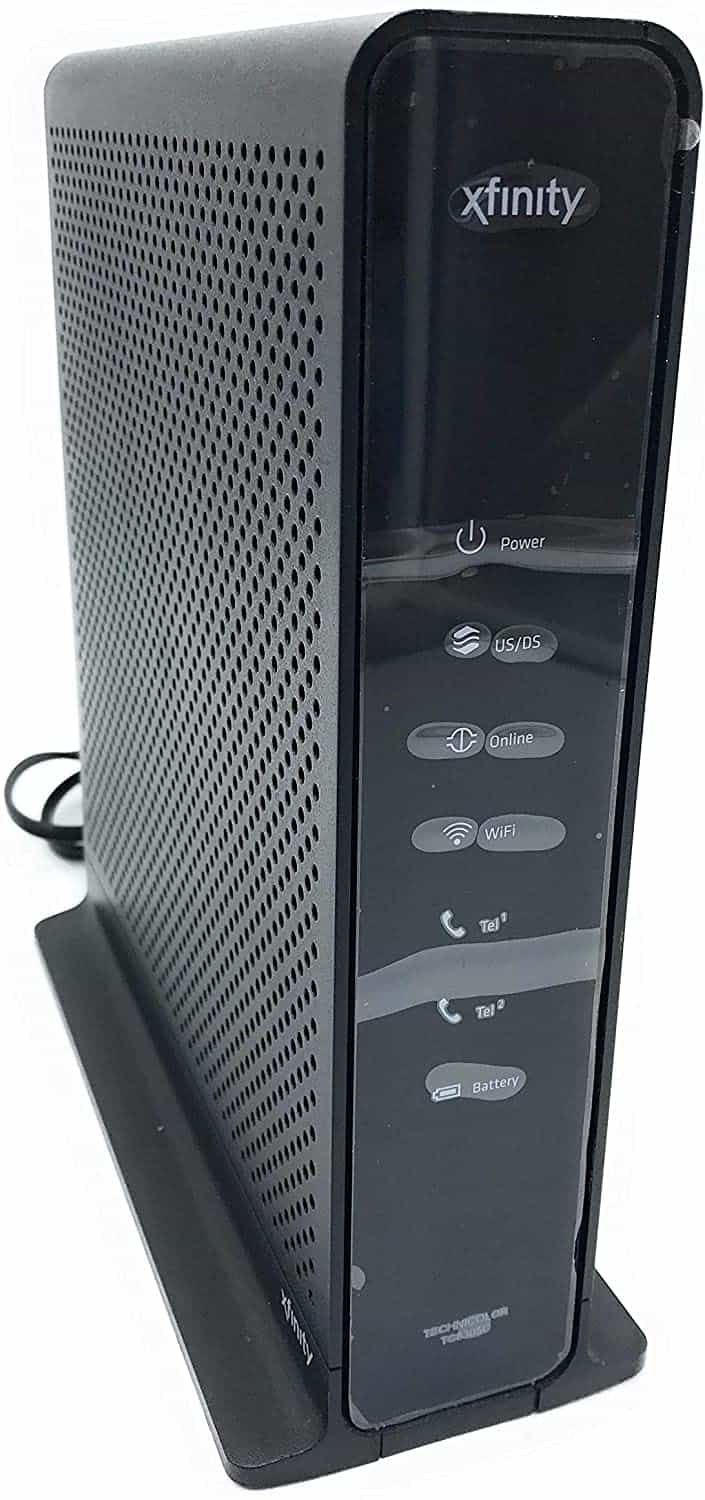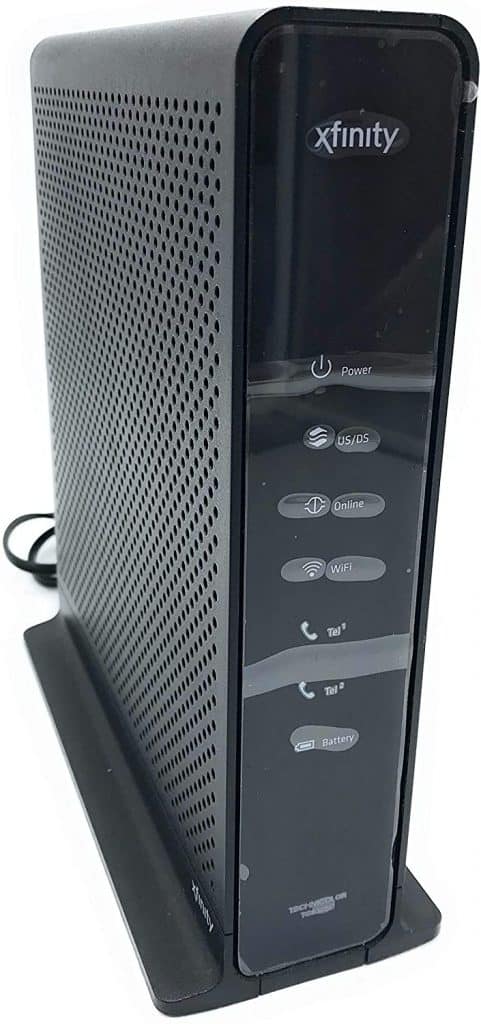 Pay $14 per month for this Internet modem and WiFi router combo. With Xfinity's Gateway, you get proactive device upgrades, 24/7 tech support, and extra features via the free Xfinity app. Its built-in Advanced Security also protects all devices connected to your home WiFi network by blocking and then alerting you of cyber threats.
Alternatively, you may choose to rent Xfinity Complete at checkout. This rental equipment package will ensure that you receive unlimited data, so there is no need to worry about data limits or overcharges. The company even throws in a free XiFi Pod with this bundle, for an extended range of in-home coverage.
xFi pods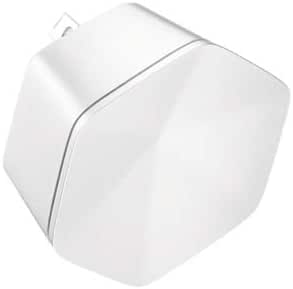 Eliminate coverage dead spots and extend the WiFi offered by xFi Gateway with xFi pods, sold for $119 a pop. Thanks to its powerful mesh WiFi network, these extenders are perfect for 1-2 story homes with 3-4 bedrooms. For bigger houses, you may choose to purchase two or more such devices.
Note: Xfinity offers a 30-day money-back cancellation policy for all products except Xfinity Prepaid Internet service and Xfinity Gateway. Users just need to alert Xfinity customer care about the cancellation and return equipment (if any) to avoid facing any early termination fees.
Final Word
51% of older adults have high-speed internet at home, and this number is only growing. Hence, it's a little surprising that Xfinity doesn't have any plans specially tailored to older adults. What it does offer, though, is the Internet Essentials plan for low-income users at an affordable $9.95 per month. Comparable is the AT&T Access program that costs just $10 per month.
Xfinity's cost-effective cable TV and internet bundles are also great for older folks who love to catch up on the latest cable TV shows without paying for a separate TV package. What's more, older adults who live independently offer attractive internet packages featuring home security monitoring services.
If you can't narrow down on the bundle or plan best-suited to your needs, then I would recommend that you choose Xfinity's 12 to 24 month contracts that are further discounted. Still, it's important to remember that the brand tends to hike up the prices once the promotional period ends, so be sure to consider this price hike when you budget for your broadband connection.
Frequently Asked Questions About Xfinity
Am I eligible for the Internet Essentials Plan?

You may apply for the plan if you qualify for federal or state programs such as housing assistance, Medicaid, and SSI.

How do I return equipment purchased from Xfinity?

You may drop off the equipment at select Xfinity service centers, Xfinity stores, UPS stores, or even schedule a home pick up. Refer to the Xfinity Return Equipment Card that comes with your Xfinity Internet Getting Started Kit for more details on how to return the equipment.

Do I purchase the modem and router from Xfinity?

You may either rent out the Xfinity Gateway or use any other compatible modem and router that you prefer. We recommend going with the Gateway, however, for its additional security features.