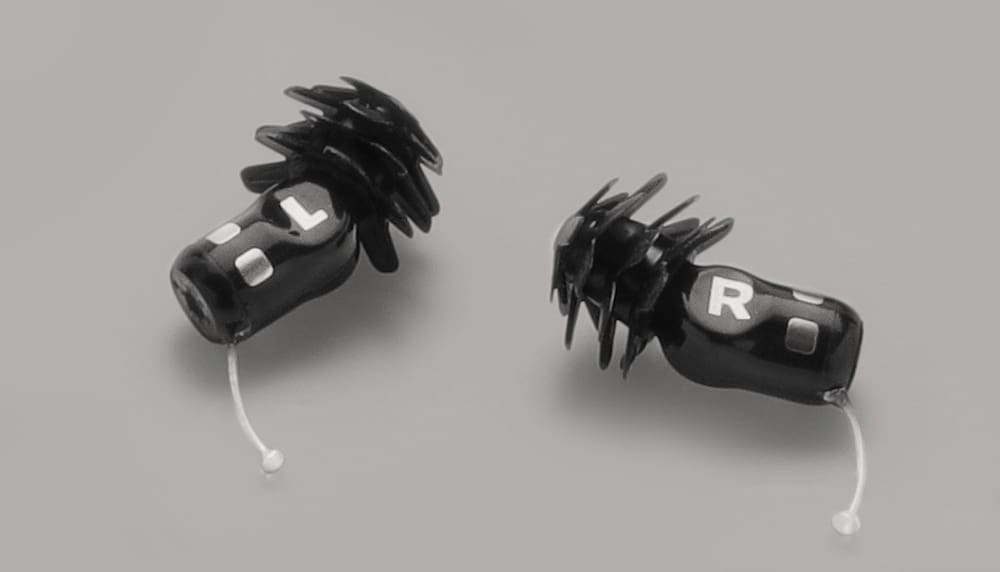 Eargo Hearing Aid Review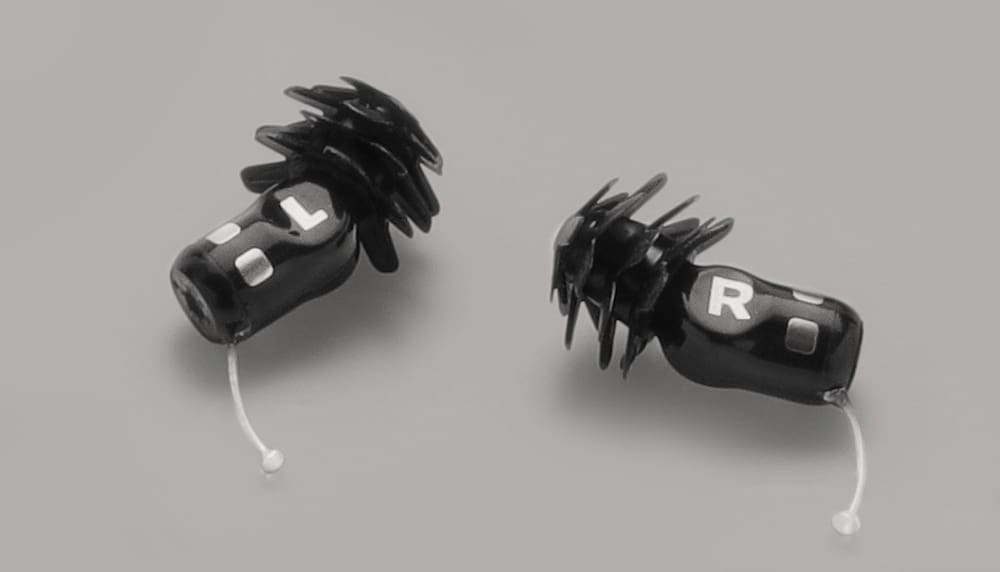 Hearing loss is an unpleasant reality for many older adults. Most often, it develops as we age and can be exacerbated for those with higher exposure to loud noise such as construction workers and musicians. Hearing loss can be dangerous when left untreated and affect cognitive wellbeing, socialization, and the ability to perceive surroundings. Luckily, hearing aids have advanced over the years. Gone are the days of bulky and uncomfortable hearing systems and the stigma around hearing loss along with it.
Eargo, a modern hearing aid manufacturer, was founded in 2010 by a surgeon named Florent Michel. Not only did Michel start the company, but he also patented some of the technology in Eargo hearing systems. Their first devices were released in 2015. While they are new to the industry, Eargo is known for their innovation in hearing aid development.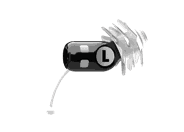 Eargo Hearing Aid Pros and Cons
Eargo's mission is to deliver advanced, sleek technology. Their hearing aids are designed to fit in the ear without bulky hooks so that they are nearly invisible. Their sleek and attractive devices are meant to address the nearly 20 percent of people who could benefit from hearing aids but do not wear them, due to long-held societal stigmas about hearing loss.
Old-fashioned hearing aids tend to pick up sound from behind the wearer rather than where they're looking. Unlike conventional hearing aids, the Eargo models amplify sound from wherever you're directing your attention. They allow you to scroll through four sound profiles to match your needs in any given setting, remembering your settings for future use.
The biggest draw to Eargo is that there is no audiologist visit involved. The cost can be a major barrier to treating hearing loss. Typically, you have to pay for an audiological exam, choose hearing aids, purchase them, and visit the audiologist for follow-up exams afterward. Eargo hearing systems, however, require no prescription or audiologist visit, saving you time and money.
Pros
No audiologist visit, hearing test, or prescription required
Less expensive than other hearing aid brands
Rechargeable batteries
Lifetime customer service support
Extensive user guides and how-to videos
In-ear design
Associated smartphone app for most models
Getting Started with Eargo Hearing Aids
Eargo offers a do-it-yourself hearing test online. Their website claims the Eargo Hearing Check is used in and researched in universities all over the world. This test is composed of a standard hearing screening along with questions to understand how hearing loss impacts your lifestyle.
The hearing test works best with in-ear headphones. While you can use traditional over-the-ear headphones, the test produces more accurate results with ear-buds. I found that the hearing check was similar to the screening you undergo at an audiologist exam.
Choose a quiet room to undergo the hearing screening in. The test requires a "calibration" step to ensure more reliable results. Afterward, the check will play tones of various frequencies to determine the hearing loss in each ear. Once you hear the tone, you press the button confirming that, and the test will move on to the next frequency. There are four tones for each ear.
Pro Tip: Eargo only offers an online test. If you think you need a more detailed diagnosis, make an appointment with an audiologist.
After the screening, you answer a few questions about your age, socialization, and television habits. The results gauge your hearing health from "no loss" to "profound" hearing loss and determine whether you could benefit from hearing aids. While the test is user-friendly, the results are not very detailed. Remember that hearing aids are an investment so you should be 100 percent certain you need them before pulling the trigger on a system.
Purchasing Eargo Hearing Aids
If you decide to purchase Eargo hearing aids outright, you may do so online or over the phone. Eargo offers deals and promo codes regularly, so it's always worth it to call their customer service line to check on any current promotions. Financing options are also available.
Medicare does not cover the cost of hearing aids. With that said, some health insurance providers cover Eargo hearing aids. Most federal plans cover the price of hearing aids while other popular plans such as Aetna, Cigna, or Anthem may or may not cover them based on your plan. If your insurance does cover the system, Eargo can work with your insurance provider to help you file a claim. If somehow your plan declines the claim after Eargo confirms you're covered, you may return the devices free of charge.
Eargo Hearing Aid Models
Eargo offers three models. The biggest difference between the three is the design of the soft silicon tips that secure the hearing aids in your ears. The Eargo Max system (the least expensive option) uses regular "flexi palms" while the more-expensive Eargo Neo HiFi system uses more a more comfortable design called "flexi tetrapalms" that fit all different ear shapes.
Another thing to consider is that the Eargo Neo and Eargo Neo HiFi models can connect to a mobile app for enhanced audio control and to personalize your audio profile on-the-go. This technology allows you to flip through various sound environments so that the sound quality is good whether you're in a movie theater or a crowded restaurant.
This chart breaks down the three hearing system offerings, features, and pricing:
Eargo Hearing Aids Comparison
Name
Features
Price
Eargo Max

Sleek in-ear design makes them nearly invisible.
Noise reduction technology reduces background noise and feedback for crisp audio.
Four sound profiles that can be changed by double-tapping on your ear.
Rechargeable batteries with up to a week of power.
Comes with charger, wax guard, 2 large flexi fibers, 6 regular flexi fibers, 2 large flexi domes, and cleaning brush.
45-day return policy
12-month warranty

$1,850 or finance for as low as $86 per month
Eargo Neo

Sleek in-ear design makes them nearly invisible.
Noise reduction technology reduces background noise and feedback for crisp audio.
Four sound profiles that can be changed by double-tapping on your ear.
Rechargeable batteries with up to a week of power.
Bluetooth connection to a mobile app for personalized audio settings and the ability to connect to music, radio, and phone calls.
Comes with a wax guard, 2 large flexi palms, 6 regular flexi palms, and a cleaning brush.
45-day return policy
12-month warranty

$2,350 or finance as low as $109 per month
Eargo Neo HiFi

Sleek in-ear design makes them nearly invisible.
Noise reduction technology reduces background noise and feedback for crisp audio.
Four sound profiles that can be changed by double-tapping on your ear.
Rechargeable batteries with up to a week of power.
Bluetooth connection to a mobile app for personalized audio settings and the ability to connect to music, radio, and phone calls.
Comes with a charger, wax guard, 2 large flexi tetrapalms, 6 regular flexi tetrapalms, 2 regular flexi fibers, and cleaning brush
45-day return policy
24-month warranty

$2,950 or finance for as low as $137 per month
Using My Eargo Hearing Aids
Eargo hearing systems are designed to be user-friendly. To insert a hearing aid, you pick up the device by the plastic removal thread, flip it over, and gently insert it into your ear canal. Each device is marked "R" and "L" for identification. I found it easier to insert the devices by pulling gently on my earlobe with one hand and inserting the device with my other hand. The device will sit entirely inside your ear canal with the removal thread resting on your earlobe facing downwards.
Pro Tip: Wait at least 30 minutes after swimming or showering to insert your hearing aids to ensure your ear canals are dry.
To remove the device, grasp the removal thread and gently pull. The important thing with handling these devices is to treat them with care. They are delicate, so you don't want to jam them in or out of your ear.
Eargo devices work by pressure switches, so if you want to change sound profiles at any time, you simply tap on your ear. The method that worked best for me was using the flat of my hand to double-tap on my ear canal. You will know it worked when the device says the sound profile name such as "program two." In the factory settings, one is the lowest amplification and four is the maximum amplification.
For the Neo and Neo HiFi systems, you can further personalize these sound profiles to fit your lifestyle through the Eargo mobile app on Android and iOS. To do this, place the devices into the charger and connect the app to the hearing aids via Bluetooth. Once you have paired the devices, you can customize audio settings, check the battery life, watch tutorials, and contact the Eargo help center to get support from licensed hearing professionals.
The Eargo mobile app can adjust bass and treble along with personalizing environment settings. Default audio environments include:
Restaurant
Phone
Crowd
TV
Meeting
Theater
I particularly liked the TV setting as I've had trouble understanding various programs clearly with other hearing aids. If you have specialized hearing needs outside these default environments, you can create presets for your left ear, right ear, or both. To create and update personalized settings, the devices must be in the charger. The devices will remember these settings when you're on the go.
Cleaning and Maintaining your Eargo Hearing Aids
Cleaning hearing aids ensures they'll continue to work properly. Eargo recommends daily and monthly cleaning routines. You can wash the flexi silicon tips with soap and water. Eargo recommends dropping the flexis into a small glass of hot water and adding a few drops of dishwashing liquid. Soak them for thirty minutes, rinse them off, and gently dry them with a paper towel. Use the included brush to clean any excess ear wax, especially around the microphone.
Hearing aids are not waterproof so be conscious not to wear them in the shower or in a pool. Additionally, always keep them in the charging device when you're not using them, especially if you keep them in the bathroom. Bathrooms can be humid and the water may damage the devices over time.
If you accidentally get the hearing aids wet, immediately remove them and dry the devices with a cloth. Store them in a dry location for several hours. I accidentally wore mine in the shower once and this method worked for me. The Eargo warranty does cover a one-time replacement of damaged or lost devices for a $295 deductible fee.
Flexi tips may become stiff after three to six months and will need replacement. Luckily the device comes with extras, and once you use those they are available for purchase at $25 for each tip. Wax guards should be replaced as needed. You will know if the wax guard needs to be replaced if you notice a substantial amount of wax build-up. The hearing aids come with a clear plastic tool to replace this filter as it is very small.
Eargo Accessories
All Eargo devices come with a charger, micro USB cable, plug, cleaning brush, flexi fibers or palms, and a wax guard. Eargo fibers, palms, tetrapalms, and wax guards need to be replaced periodically and are available for purchase on the Eargo website.
The more expensive models come with the Eargo app which customizes audio profiles. All Eargo devices come with stellar customer support that connects you with technical troubleshooters and audiologists that can answer your questions. You can connect through the App or through their dedicated support line. One thing I particularly liked about Eargo is the detailed user guides and videos to help you set up and care for your hearing aids.
Eargo Warranty and Return Policy
Eargo provides a warranty on all hearing systems and their associated accessories. The Eargo Max and Neo systems come with a one-year warranty and the Neo HiFi system comes with a two-year warranty.
If a device malfunctions, you may send the system back to Eargo where specialists will inspect the system and either repair it or provide a new or refurbished system with a $295 deductible. They replace power cords and plugs free of charge as long as the warranty is still valid.
The warranty does not cover devices in the following situations:
Devices from unauthorized distributors (such as eBay)
Damage from water, improper handling, exposure to chemicals, or undue stress
Damage from non-authorized repair centers
Within the warranty period, Eargo will replace each hearing device and charger once for loss or damage due to water exposure or undue stress for the $295 deductible.
There is a 45-day right to return period, so if you decide the system is not for you, you can return it for a full refund.
In Closing


I loved the style and invisibility of the Eargo system. It's so comfortable that I didn't even notice them in my ear. The price is also hard to beat for the quality of the device. With that said, the devices aren't meant for profound hearing loss, so if you are among the millions of older adults with severe to profound hearing loss, then a device from Signia or Oticon might suit you better. Additionally, while rechargeable batteries are good for some lifestyles, some people prefer to use regular batteries so they don't have to deal with replacing a more expensive battery down the line.
I do want to underline the stellar customer support from Eargo. It's convenient and cost-effective to avoid the audiologist, and Eargo makes up for it by employing licensed hearing professionals to answer technical support queries. The only downside is some audiologists do offer free cleaning and maintenance for devices. Eargo makes up for this with a huge collection of user guides to help you maintain your hearing aids.
All in all, the pricing and discounts help those who could benefit from hearing aids to realize there is a viable and cost-effective option.
Eargo Frequently Asked Questions