7 Options For Senior Friendly Bathrooms
For older adults, using the bathroom effectively and safely– whether it is the toilet, faucets, or the shower and bathtub – can be difficult. For people who have lost mobility and strength, standing in a shower for a long time isn't possible, and getting in and out of a bathtub is a risky proposition.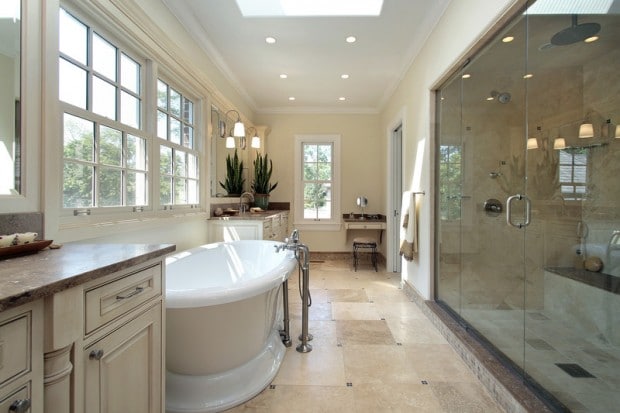 Thankfully there has been progress in senior-friendly bathrooms geared toward helping seniors navigate the bathroom with ease. The remodeling covers a wide range, from something as simple as a sprayer attachment that allows for the person to sit while bathing, to curbless showers that remove the need to step up for access. These changes can help the elderly be more independent in the bathroom, and they also help the elderly caregiver give better care to their loved ones.
Options For Senior Friendly Bathrooms
1. Install lever faucets. Having a lever faucet gets rid of the twisting and turning that can be difficult for the elderly. There are hundreds of different styles to choose from, including foot-operated faucets. Installing a new faucet isn't as difficult as it once was, but anytime you're dealing with plumbing, it is good to at least talk with a professional before making the change yourself.
2. Get a sprayer attachment for your shower-head. A shower-head that you can detach and hold in your hand makes bathing really easy. It furthermore eliminates the need to stand while showering, certainly a bonus for those who have problems standing for long periods. Being able to sit and shower also means more independence for the elderly.
3. Install grab bars and rails. This is one of the easiest and cost-effective ways to make your bathroom more elderly-friendly. Installing grab bars and rails in the shower, bathtub, and near the toilet makes bathing and using the toilet easier not only for the elderly person but for the caregiver as well. The grab bars and rails can be installed yourself or you can hire someone to do the work.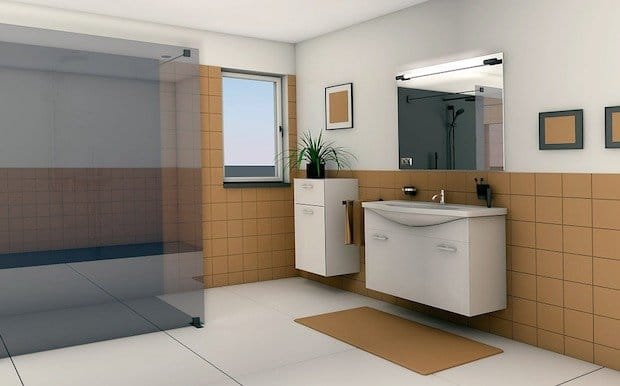 4. Raise the height of the toilet. Simply raising the toilet's height as little as three inches can make all the difference for seniors. There are a lot of options for raising the height of the toilet. You can simply raise the height of your existing toilet with a thick toilet seat, or you can replace your old toilet with a "Comfort Height" toilet. Once again, this can be a DIY project, or a project where you call a plumber.
5. Thick rugs for cushioning. This simple and easy addition to the bathroom is for the elderly caregivers that are spending time on their knees bathing someone. Placing a well-padded rug or pillow under your knees can keep your knees from hurting, making the bathing process less of a chore.
6. Non-slip bath mats and rugs. This is another easy way to prevent falls in the bathroom. Placing a non-slip mat in the shower prevents the senior from falling while showering and a non-slip rug on the floor outside the shower prevents any slipping once the senior is out of the shower. Non-slip tape is a lower-cost option for shower pans and tub bottoms.
7. Curbless showers and Walk-in bathtubs. For the seniors that can't lift their legs, putting in a curbless shower can be a lifesaver. A curbless shower can make the transition from wheelchair to shower seat simple and easy for the senior and the caregiver. Walk-in bath tubs are another popular option, as they are much easier to access than traditional tubs and most have a built-in seat as well. There are many different options for installing a curbless shower or a walk-in bathtub. You can buy and have installed a pre-fabricated unit, or you can do it yourself. The advantage to having a new unit installed is that they are specifically designed for senior care.
There are twin goals to redoing your bathroom: the first is to increase the independence of your loved one, and the second is to make life easier for you, the caregiver.
To learn more, read our guides to walk-in tubs: