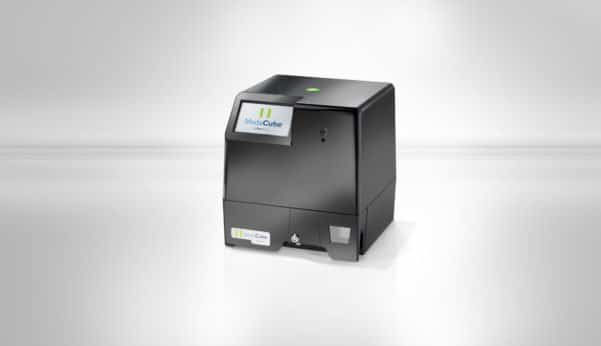 MedaCube Automatic Medication Dispenser Review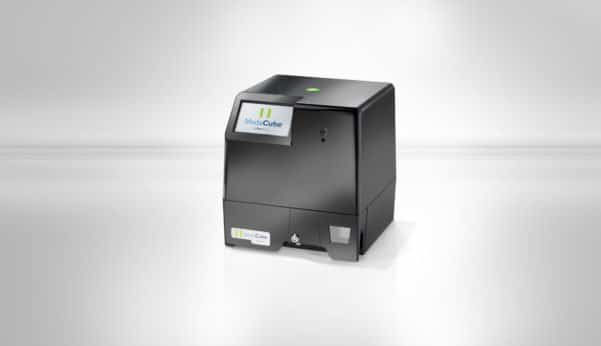 In my many years working with older adults, I have seen that it's often the little things that end up chipping away at one's independence. Case in point, always needing to have someone around to sort, dispense and remind them to take their medications. In this respect, having an automatic medication dispenser can make a world of a difference.
I recently tried out MedaCube which has a reputation for being a dependable machine. Ever since I started using it, I have come to appreciate its reminders that encourage me to consume my supplements, in the right dosage and at the right times. I also appreciated the ease with which I used my MedaCube dispenser, making it ideal for the less tech-savvy among us. Read on as I take you through my experience of using MedaCube.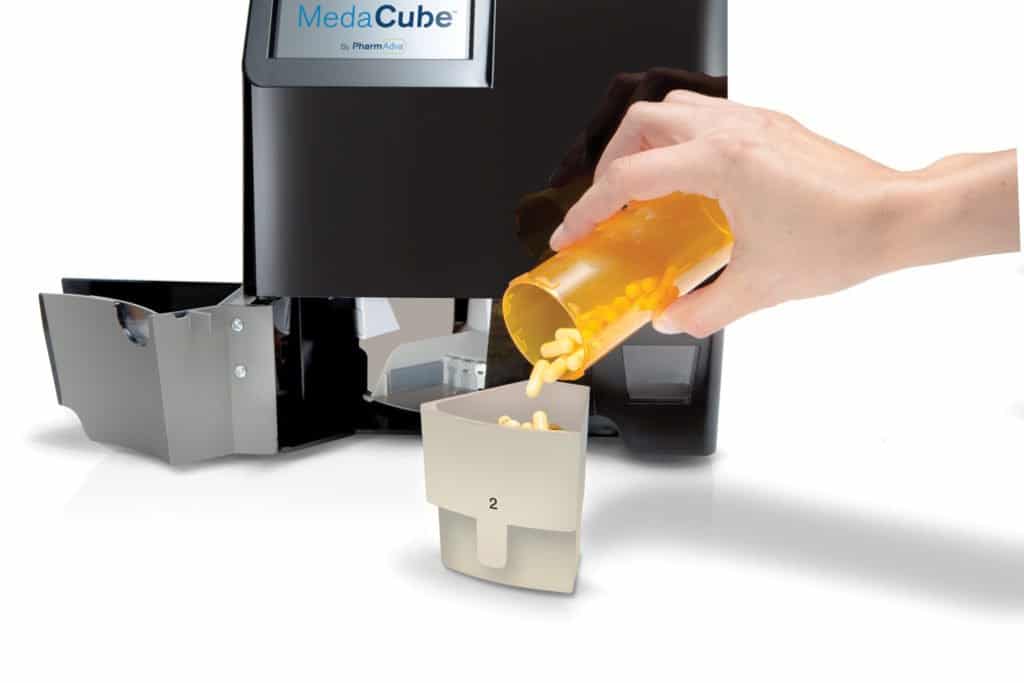 MedaCube Pros and Cons
In order to properly administer medications, many people make use of memory aids such as linking each dosage to specific daily tasks (like eating a meal); however, such mental strategies are seldom foolproof. That's where MedaCube comes in handy, taking the dependence on memory out of the equation. In my few months of testing the device, all I had to do was place each of my multivitamins into its separate storage compartments and input my preferred dosage schedule. From then on, the dispenser would alert me with a chime or a pre-recorded message from a caregiver whenever I needed to take my pills. I only needed to press the touchscreen for the dose drawer to pop out and dispense my medicine.
Even when I forgot to take my medication (because I was not at home) I got notified on my phone. This was just 10 minutes after I missed the dosage time which is a helpful feature. Thanks to these reminders, as soon as I got home, I just pressed the get a missed dose button on the LED panel in order to prepare my medication. Then I clicked on the panel again, and the machine popped out the relevant pills. Talk about being user-friendly!
Note: If you wish, you can set your caregiver's email and contact number for alerts, so that they can remind you to take your medication. It will also alert them if it's time for a refill or if the machine doesn't have access to power.
I was also impressed that MedaCube doesn't require the pills to be pre-sorted. It automatically picked each dose as a set without any errors. It also shared alerts when my medication supplies ran low. To ensure continuous support, even in case of power-cuts, it also has a 24-hour backup battery, which I think is a pretty handy feature.
But, of course, with the good comes the not-so-great. Sure, the product adds great value in the lives of older adults, by ensuring their wellbeing. After all, according to the AARP 1.3 million people are injured per year owing to medication errors. Still, all of this comes at a premium. The cheapest MedaCube model comes in at $1,199. The machine also requires the user to tilt the dispenser's medication drawer to secure the medicines. In the event of the machine falling, the dispenser's tilt safety sensor would be immediately activated and would result in a complete lock-down of all the drawers to avoid spillage.
If you want to know more about what features to look out for in a medication dispenser, before making a decision, don't forget to check out my article on best automatic pill dispensers.
Purchasing My MedaCube
Purchasing MedaCube was a breeze. All I had to do was scan their website to understand the product. Then I was asked to choose between a dispenser that either works on a built-in cellular network or Wi-Fi connection. I decided to go with the former to see how well it would function in homes of people that do not have Wi-Fi. I also had the option to pick how many medication bins I want in the device. Here, I went with a mix of four large bins and eight standard bins.
After making the product selection I had to decide whether to purchase from Best Buy, Amazon or the brand website. I chose to buy my new MedaCube from the company's website. I simply had to fill out my shipping and billing information. MedaCube also shared suggestions on the best cellular carrier for my residence, which would come at an additional cost of $30 per month. And that's it! The device was shipped to my house for free.
Did You Know: There is a cheaper option to buy a refurbished dispenser. It even comes with the same one year warranty against manufacturing defects as a new model.
The MedaCube in Action
My first thought upon unboxing the MedaCube was how sleek it was. It came with the medication bins, instructions manual, power cord, keys to lock the pill bin slot, cell modem (for cellular connectivity), and all the necessary software pre-installed. Eager to get started with the dispenser, I plugged it into the wall socket and pressed the cell modem into a USB port in the back of the MedaCube. Then I toggled the power button which made the device boot-up. This was followed by a 5-10 minute set-up, which included connecting to the cellular network and registration process (including setting up your caregiver pin). Next, once I entered the newly minted caregiver pin, I was presented with a bunch of options on the device's LED ranging from adding new medicines to setting up audio reminders and scheduling medications.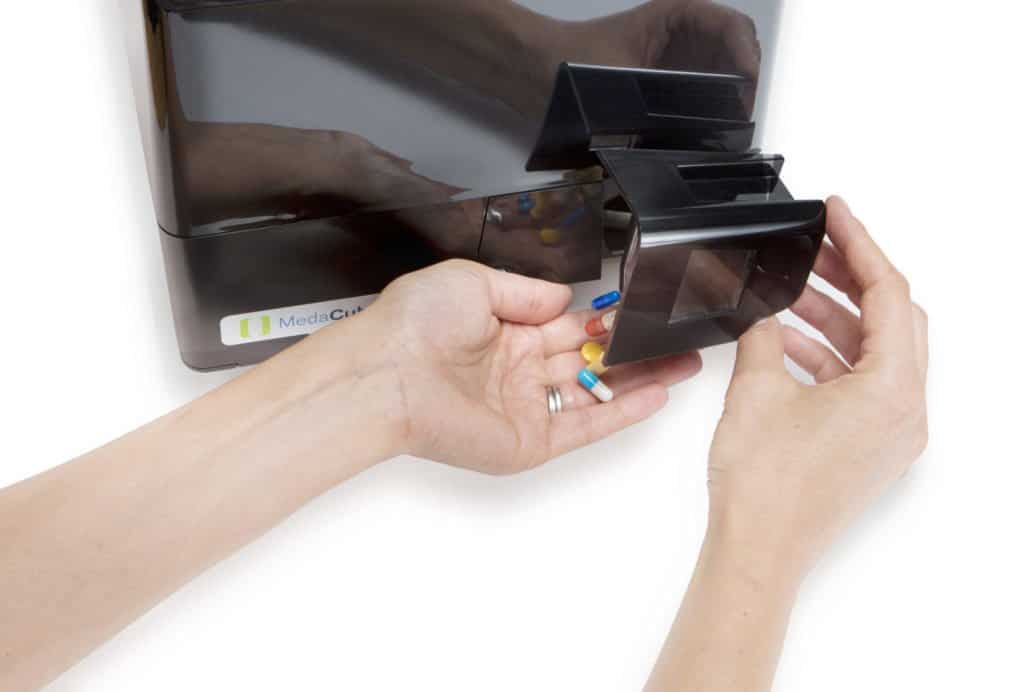 It was quite easy to add medications to the unit, considering I just needed to input the name into the machine for it to pull up a record of medication variants. When I chose the exact strength and type from the list, I was shown a picture of the pill and asked to identify it. Since the list did not have an image of one of the multivitamins I was using, I decided to simply scan the barcode of the medicine with a camera situated in the front of the dispenser. The MedaCube can identify your medication via name, barcode or NDC. Then, I entered the size of the pills, accordingly selected a bin-size and specified whether it was a one-time or ongoing medication, and keyed in the schedule. Finally, I filled that medicine into a jar within the dispenser. I repeated these steps for all 5 multivitamins that I take regularly.
FYI: It can save you time if you get your pharmacy to add QR codes to your medication label, that can be scanned to MedaCube.
I also took some time to record a few personalized audio reminders for my night-time multivitamins, so that even if I fell asleep a little earlier, the machine could alert me of the dosage. When all was said and done, it took me about 3-4 hours to complete the initial set-up, but after this, refilling the machine was a breeze. When it was time to take the medication, I found the voice alerts weren't quite loud enough. Then, I realized that there is an option to increase the volume of the notifications, via the caregiver menu! That fixed the volume problem right up!
Admittedly, it is a lot easier to manage medications with this device, over the standard pill boxes that require sorting and dropping each pill. There were even 20 customizable dispensing times to choose from to devise a medication schedule. While I did not assign a caregiver for my dispenser, it's great that the device allowed caregivers to have complete control over changes in schedule, on-demand medicine restrictions, missed dose consumption, refills and even deletion of doses. This is especially critical considering 50% of older adults take medications incorrectly.
I even used MedaCube's real-time, cloud-based portal to remotely manage schedules and monitor adherence, misdose notifications, low medication supply and power outages. I also thought it quite handy that dispensing information can actually be shared with my doctor or pharmacist.
MedaCube Costs and Competitor Comparison
MedaCube has a high one-time cost starting at $1199. Luckily, after this initial payment, there is no membership cost that needs to be doled out each month. The device was mine for the keeping, and I didn't have any long term contracts to be worried about.
Unit type
Price
Cellular option
Free shipping
One year warranty
60-day money-back guarantee
Other features
MedaCube (new)
$1,399

Yes

Yes

Yes

Yes

90-day supply for up to 16 different medications
Recorded or pre-recorded voice alerts
Bar-code scanner Secure portal to access medication management data
Choose from 16 regular bins, 12 bins (4 large and 8 regular bins) and 8 large bins

MedaCube – Factory Refurbished
$1,199

Yes

Yes

Yes

Yes

MedaCube (new) – Best Buy
$1,499

Yes

Yes

Yes

Yes

MedaCube (new) – Amazon
$1,499

Yes

Yes

Yes

Yes
In comparison, brands such as Livi charge rentals of $99 a month, apart from an upfront cost of $130. So, effectively, within the first year itself, Livi will end up costing the user $1318. In terms of value, I think MedaCube is a much better option, since you at least end up owning the device.
I completed my trial well within MedaCube's 60-day money-back guarantee period, and so the return process was quite smooth. I didn't even have to pay return shipping. My experience with the unit was great, but in case you do need to return the working unit after 60 days, you receive a buy-back rate of around $250.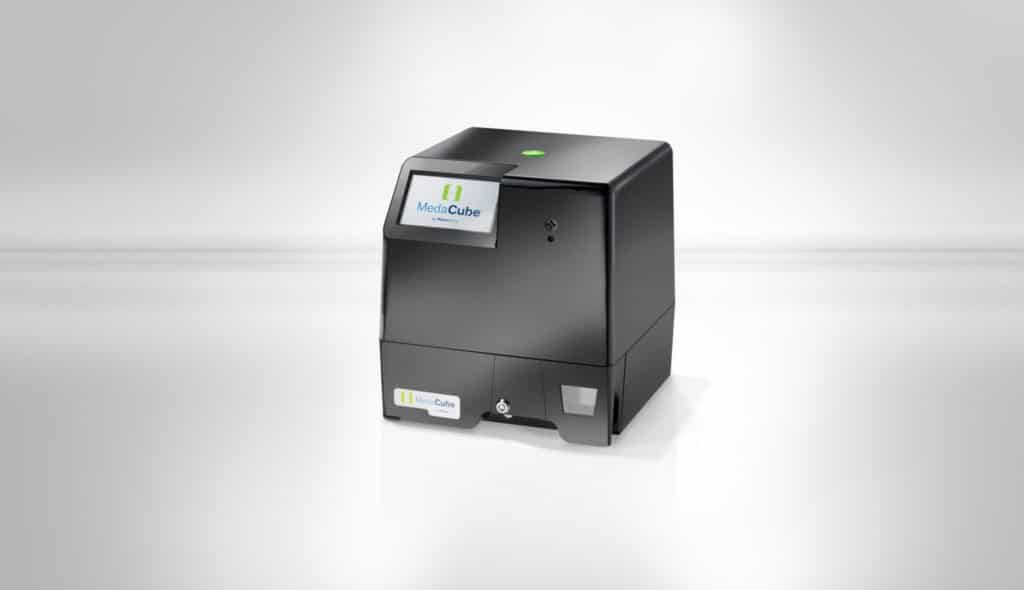 MedaCube Customer Support
There were some moments in the trial that I felt like needed some help. For instance, figuring out how to set non-pill dose reminders was a bit tricky. So I did what any consumer would do, called up MedaCube's responsive customer support team. They were very attentive and explained each step of the process in detail. The MedaCube website also has a bunch of 'how to' videos to guide you through potential confusions on the product usage. This, coupled with the instruction manual that came with the product, is fairly comprehensive. So, it's unlikely that you will need to interact with MedaCube's customer team too much.
Final Word
From dementia to having a full-time job or a busy social life, there can be many reasons for forgetting to pop your pills or, worse, consuming expired medicines. Especially since 28.5% of those 65 and up live alone, it's important that there is someone (or something!) who can manage your medication for you. In that respect, I saw that MedaCube ticks all the boxes when it comes to being a dependable and easy to use device that fit well with my lifestyle. Sure, the cost may be a concern; but if you have multiple medications that are tricky to manage, then this is well-worth the investment. It will also give your caregivers ultimate peace of mind via regular alerts and updates of your medication-related activity.
With that said, it can't be denied that MedaCube does not pair up with pharmacies to offer free delivery of medication like Hero does. Another missing feature that stuck out to me was the lack of mobile apps for remote management of medication. For now, though, MedaCube's web portal (with its detailed records of the user's medication history) should do. Still, based on my experience, I would wholeheartedly recommend this medication dispenser. It's a great way for older adults (or people of any age) to manage their meds safely and responsibly.