What makes life worth living to you? At any age, but especially as you advance in years, it is important to consider what kind of care you would want if you were suddenly not able to make decisions for yourself. For example, do you want Doctors to try every available treatment to extend your life?
Advance care planning is the process of learning about the types of medical decisions that might need to be made on your behalf. It is a good idea to talk with your Doctor, decide what kind of emergency treatments you do or do not want, make those decisions known to caregivers and family and finally make it legal and official with an Advance Care Directive.
Contents:
What is an advance care directive?
History
Cost
Coverage
How many have them?
What is an Advance Care Directive?
Only going into effect if you are unable to speak for yourself, an advance care directive allows you to specify the type of care you want, and relieves family and caregivers of making those decisions in a crisis situation. The most common advance care directives are a living will and power of attorney and you can have both or choose one.

Not to be confused with a last will and testament, a living will allows you to define what you want to happen while you are still alive. It is a written, legal document spelling out specifics on medical treatment you do or do not want. A living will helps Doctors know what life saving measures to take if you are dying or permanently unconscious.

A durable power of attorney for healthcare is a legal document in which you name someone else to make medical decisions for you if you cannot make them yourself. This person should be familiar with all of your wishes and some people find it more comforting than having to plan for every potential situation in a living will.
History
Human rights attorney Luis Kutner is credited for creating the living will in 1967. After experiencing the long and painful illness of a close friend, he advocated for a document allowing people to express their final wishes about using medical life support treatments when nearing death1.
In 1976, California became the first state that legally sanctioned living wills. By the end of 1975 seven states had already passed similar bills, and 43 states had similar bills under consideration1.
In 2005, 25 year old Terri Schiavo was kept alive on feeding tubes after severe brain damage. Through numerous court battles and fighting within the family, the case ignited public debate on the right to die and drove an increase in living wills2.
Cost
Each state has free advance directive forms that you can fill out yourself and pay little more than a notary fee3.
Many choose to place their advance directive in a registry. Fees vary by state from free to $204.
Many attorneys offer a flat rate estate plan that includes a will, powers of attorney and advance directive and they can cost between $1,000 and $2,5005.
In the absence of clear directions, doctors' must attempt to save a patient's life by whatever means they can, even if the attempts will likely not work. Research suggests that $1.7 billion in annual health-care expenses could be saved if all adults had an advance directive6.
Coverage
A living will often includes7:
A standard direction that you do not want life-prolonging procedures if there is no probability of your survival
Specific directions about what care you do or do not want (dialysis, medical ventilation for breathing assistance, artificial hydration, etc.)
Decisions about organ and tissue donation
Palliative care wishes such as whether you wish to die at home, or avoid invasive tests and procedures
Spiritual and religious considerations
Your living will can and should be modified and updated as your health or ideas about death change over time.
A DNR is a special advance directive that can only be put in place with the help of your Doctor and specifically states that you do not wish to receive CPR8.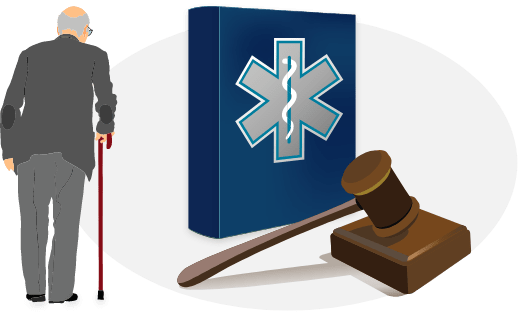 How many have them?
Less than 40% of Americans have created a living will or similar document and 25% of Americans report never having thought of end-of-life planning at all9.
Only 15% of those over 65 surveyed had granted power of attorney to someone, despite nearly 70% expressing intent to do so10.
People older than age 65 are significantly more likely to complete any type of advance directive than younger ones — 46 percent of older people, versus 32 percent of those who were younger11.
The COVID-19 pandemic has led to a renewed push for Americans to put advance directives in place and talk with loved ones about care preferences12.
Sources: