If you're not familiar with Meals on Wheels (looking at you Mick Mulvaney), Meals on Wheels is a home delivery program that provides meals to homebound individuals, many of whom are elderly. In the USA, Meals on Wheels supports 5,000 nutrition organizations around the country.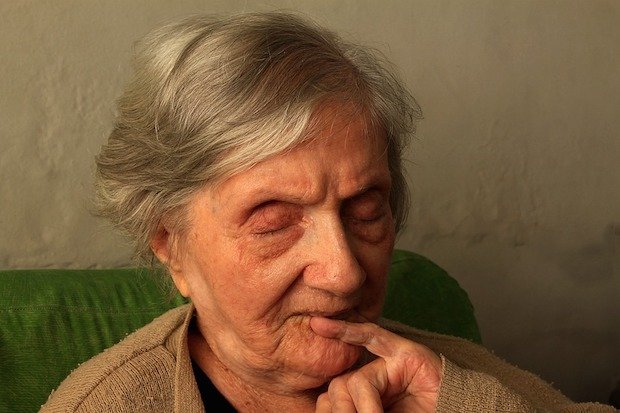 The nationwide Meals on Wheels network, comprised of 5,000, local, community-based programs, receives 35% of its total funding for the provision of congregate and home-delivered meals from the federal government through the Older Americans Act, administered by the U.S. Department of Health and Human Services, Administration for Community Living. – mealsonwheelsamerica.org
A recent post to The Senior List's Facebook page had readers colliding on both ends of the (political) spectrum relating to Meals on Wheels. One of their community members even resorted to name-calling on the Facebook page with a "not a Federal program idiots" comment. Thankfully, folks at The Senior List® pointed out precisely how Meals on Wheels is funded.
Meals on Wheels Funding
Regarding Meals on Wheels funding, there is no debate among those with an internet connection, or a bit of intellectual curiosity. Meals on Wheels funding comes from a variety of sources, the majority of which (a whopping 84%) comes from individual contributions and/or grants from corporations and/or foundations. Only 3% comes from federal block grant programs administered by the state(s).
RELATED: BEST SENIOR DISCOUNT LIST FOR RESTAURANTS
Last Thursday, fast-talking U.S. budget director – Mick Mulvaney discussed cuts to the Community Development Block Grant program, a source of funding for Meals on Wheels. Mulvaney said that Meals on Wheels "sounds great", but he just couldn't defend "programs that don't work".  For those of us concerned about the well being of aging adults in America (and abroad), those comments really hit a nerve.
Mick Mulvaney Discusses Meals on Wheels
Opponents of the federal community block grant program will defend their position with a discussion about budget cuts, which no-doubt holds some merit. Proponents of the block grant program will debate whether it makes sense to target programs like Meals on Wheels.  Especially at a time when 2.4 million homebound seniors in the US currently receive food deliveries and wellness checks specifically from Meals on Wheels programs.
Here's 68 year old Christa Patton speaking with CNN's Van Jones:
I'm on a fixed income… I'm basically homebound. I haven't been out of this apartment in like 7 years. How else would I eat? I don't know. I really don't know how I would receive healthy food. I used to laugh about the jokes about senior citizens eating dog food, I can understand now exactly what they're talking about. – Christina Patton speaks to Van Jones | CNN | 3/17/2017
At a time when Americans should be coming together to care for one another, we seem to be drifting further and further apart. Proper nutrition, wellness check-ups, social companionship, and someone to touch are essential for people of all ages, but they are priceless to those who are isolated and in need.