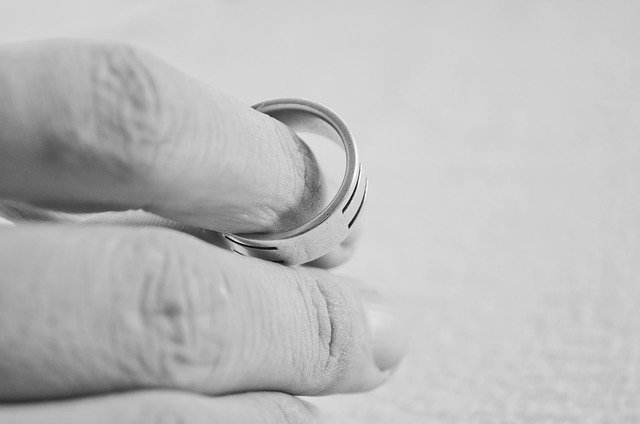 Barry Gold from DivorcedOver50.com wrote an interesting piece for the Huffington Post entitled "Considering A Gray Divorce? Here Are Some Pros And Cons". It's a first person accounting of the pros and cons of getting a divorce later in life.  Sometimes this parting-of-the-ways is a well thought out mutual decision, and for some it feels like the only option left. Let's get one things straight… Divorce isn't easy for anyone, but divorce over 50 can be a veritable pandora's box.
This dilemma has become extremely common. Many of those who face it are opting out, resulting in the documented phenomenon of Gray Divorce. More than a quarter of all divorces in the U.S. now involve people over 50, and the numbers have doubled in the past 20 years. – Barry Gold, DivorceOver50.com
It's interesting to note that the first 7-10 years of a marriage are the most vulnerable (and prone for divorce), so why is the divorce among boomers on the rise?  CNN's Pepper Schwartz writes that boomers "are fighting fiercely to remain youthful, to stay employed and/or passionately engaged with life, sexually vibrant (particularly with the help of new medical interventions) and regard their 50s and 60s as every bit the opportunity for love and sexual attraction that their 20s and 30s were."  Schwartz goes on to note that unlike their parents, boomers "are ready to walk if things aren't up to their hopes, dreams or delusions about marriage".
Now there's good and bad to every situation (if you look hard enough).  So let's examine some of Gold's pros and cons of divorce over 50.
Divorce Over 50 – The Pros
You'll meet new people
You'll get to know yourself better along the way
Sexual experiences with "others"
You get to hit the "reset button" on a new relationship
Your friends will want all the details
Divorce over 50 – The Cons
Divorce is like a death, "the death of your plan"
Uncomfortable moments with mutual friends – It's tough on everyone
You'll be checking the "Divorced" box on forms
Leaving your "home" is challenging on all fronts
There are many moments of intense loneliness
You'll be doing it all now (laundry, bills, taking the garbage out, changing the oil)
These are just a few considerations when thinking about divorce.  Having been through a divorce himself, Gold also offers; "Deciding to stay married or get divorced is complicated and gut-wrenching, and should never be taken lightly. Moreover, there is no right or wrong, as you can never know what would have happened if you'd made the other choice."  In life there are no absolutes, we're all walking down a path… and doing the best we can.
Do you have some experience in this arena? Any advice to share? We'd love to hear from you in the comments below.  If you liked this article, don't miss 5 Rules for Marriage After 50.