For whatever reason, Medicare and many health insurance policies do not include dental insurance, and if they do, they're typically very limited to basic services: cleanings, x-rays, extractions; you get the picture. But for someone who wants more coverage, they might want to shell out some money for dental insurance. With dental care costs running up to thousands of dollars, dental insurance can save you money in the long-run, while ensuring that you get the care you need.
Since I've worked with older adults for so long, I am familiar with the ins and outs of dental insurance for those 65 and up.  In this article, I'm sharing my knowledge on how to look for a dental insurance plan and what is fair to pay. Let's get started!
Why Do I Need Dental Insurance?
Maybe you're one of those lucky people who have never had a cavity, and maybe you're obsessed with flossing after every meal. Despite this, I recommend getting dental insurance if you can afford it. You may not know this, but older adults need dental care more than many other age groups. Consider the following statistics:
A whopping 93% of adults 65 and up have dental caries, otherwise known as tooth decay.
Over 17% of older adults have periodontal disease, commonly known as gum disease.
About a third of the world's population of people from the ages of 65 to 74 have no natural teeth left.
Pro Tip: Preventative care is incredibly important, as it could save you from expensive and painful procedures down the line. Be sure to go in for a cleaning at least once or twice a year, as well as brush and floss daily.
What Dental Insurance Can Cover
There are a number of procedures that dental insurance can cover, although I should note that not all policies cover absolutely everything. Despite this, here are some common areas that dental insurance covers along with what procedures they include:
Preventative care: Cleanings, any routine visit to the dentist
Endodontics: Commonly known as root canals
Oral surgery: Tissue biopsy, tooth removal, drainage for mild oral infections
Restorative care: Crowns, fillings
Orthodontics: Braces, retainers (probably not as relevant for older adults)
Prosthodontics: Bridges, dentures
Periodontics: Rooting planning, scaling, acute lesion, and infection management.
How Much Does Dental Work Cost Without Insurance?
The fact is that dental care is expensive; even a simple cleaning can cost upwards of $200. Getting a cavity filled in can cost around $300, while getting braces or dentures can cost thousands. In short, dental plans could more than pay for themselves, but where do you start?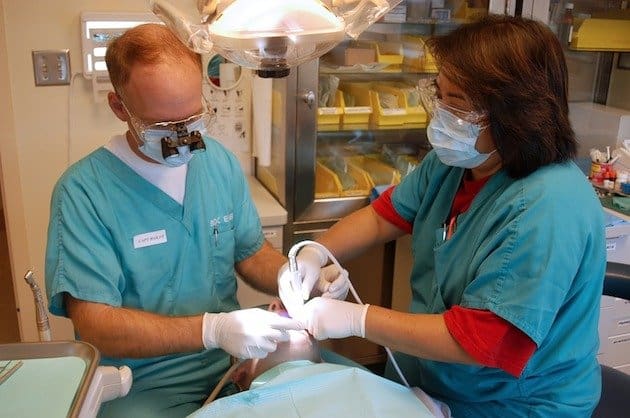 Dental Plans
When I Googled "dental insurance", I got over 428 million results in less than a second, which is why I'm writing this article in the first place. The first step to choosing a dental insurance policy is simply to learn what types of plans are available. Here are your options, according to the American Dental Association:
Indemnity Plans: Indemnity plans mean that the insurance company pays for a percentage of the patient's dental charges. You'll either be able to choose your own dentist or go in-network if you're under a Preferred Provider Organization (more on that below). Note that indemnity plans typically have a maximum reimbursement that they'll give the patient per procedure, otherwise known as the "usual, customary and reasonable" fee.
Table of Schedule of Allowance: Another type of indemnity plan, these plans have set reimbursements that they'll pay for a specific procedure, regardless of how much the patient paid for it. Table of schedule of allowances could also be used in a PPO.
Preferred Provider Organizations (PPO): Since I work for a large organization, I have a PPO, which is essentially an indemnity plan that has a network of dentists who will adhere to the insurance company's fees and contracts. However, as many people know, going out of a network is another story, so if you're on a PPO, I recommend staying in-network.
Exclusive Provider Organizations (EPO): Some plans don't have any out-of-network benefits whatsoever. If you want to get reimbursed, you're limited to a group of dentists, which has the possibility of limiting your access to care.
Dental Health Maintenance Organizations (DHMO)/ Capitation Plans: Another option is paying dentists a "prepaid" amount monthly so that the actual services can be either free or at a reduced cost. Under this plan, of course, patients have a list of dentists to go to in order to actually cash in on this benefit.
Discount or Referral Plans: Okay, so these aren't dental insurance plans, technically. But another route to go is to join a discount or referral plan. Basically, the company has contracts with a group of dentists saying that they'll discount their fees. While there's no reimbursements or dental claims to file, more and more individuals as well as employers are signing up for these simple plans every day.
Point of Service Plans: Sometimes, a patient may not be satisfied with their in-network options. For example, when I needed wisdom teeth removal surgery, I was disappointed that the nearest option was around 45 minutes away. With Point of Service plans, I would've received a reimbursement even from out-of-network dentists, but obviously, not as big a reimbursement than if I chose a dentist in-network.
Direct Reimbursement (DR): Many older adults are very attached to their dentists and may have been seeing them for years. If that's the case, look into a direct reimbursement plan, perhaps one of the most straightforward types of insurance plans.
I'm very lucky to get dental insurance from my husband's employer in the form of a PPO plan. That means that when I went to an in-network dentist for this year's cleaning, I only paid a small copay, while the insurance company covered the rest. But if you're not so fortunate, it's important to know what qualities to look for in a dental insurance policy.
What To Look For In Dental Insurance
Never is reading the fine print more important than when choosing insurance, although long contracts can be overwhelming to the average person not fluent in legalese. Here are some key components to keep in mind when choosing a dental insurance plan or company:
Who it covers: Some older adults are just looking for themselves, but some may be looking for a spouse or other family members. If you have additional people to cover as I did, namely my sons, pay special attention to the additional cost per dependent.
Deductibles: With most plans, I have to reach a deductible before the insurance company's money can start kicking in. Make sure you're aware of this number, as you'll be responsible for it when you start going to dental appointments.
Set price for procedure: While some plans have set prices for procedures, under some plans, the dentist can decide what he charges. Make sure that, if it's the latter, the cost isn't on your shoulders but the insurance companies.
Good company reputation: Aside from reading my dental insurance reviews up on The Senior List, research the company itself, not just its plans. Some good places to check include the Better Business Bureau; make sure the company is reputable and has a history of satisfying its patients.
Customer support: Insurance companies are known for having pretty dismal customer support, so this is another area in which to do your due diligence. Again, the Better Business Bureau's customer reviews, alongside my own reviews, will be great resources.
Procedures covered: Not all dental insurance plans cover all procedures, as I said before, but be sure to get a list of all the procedures that will be paid for, at least partially.
Location of in-network dentists: If you live in or near a city, this shouldn't be an issue, but for those in the exurbs and rural areas, a policy's in-network dentists could be inconvenient to get to. Make sure the list of in-network dentists works for you and your lifestyle, especially if you don't have access to transportation.
Quality of in-network dentists: As any adult who's been to the doctor knows, they're not all created equal. Aside from scouting the locations of in-network dentists, make sure to find one that has good customer reviews. I like to check out Yelp as well as Google for authentic customer reviews; occasionally, I will also check Zocdoc, but I've found Yelp to be the most trustworthy site in terms of how my experiences have matched up to their ratings and reviews. You could also ask your friends and family if they live locally and have used one of the dentists on your list.
My Advice: Don't just choose a dentist based on who's closest to you or who came first on the in-network list. Research each dentist beforehand to make sure they have good reputations; I recommend checking out Yelp.
Choosing a dental insurance policy can be overwhelming, especially if you're dealing with a slick salesperson. To learn more about what you're up against, check out this insurance glossary from the United States Office of Personnel Management. I found it really helpful to cross-reference when I was reading about my insurance policy.
Dental Insurance Costs: The Bottom Line
It's hard to say exactly how much I've spent monthly and yearly on dental insurance. On average, plans sponsored by employers cost anywhere between $14 and $30.50 a month, or if I look at it annually, $169 to $366 a year. But for those that lack employer-sponsored dental insurance, the policies tend to cost around $15 more a month, which could bring the total monthly cost all the way up to $46 and the total yearly cost all the way up to about $552.
Of course, the amount of money I spend on my teeth this year isn't fully covered by that monthly fee, as companies commonly cover only 80% of work like fillings and half of major work like crowns, with only preventative care covered 100%. So really, the monthly or annual cost will also depend on the procedures you get.
What If I Can't Afford Dental Insurance?
If those costs seem out of reach, there are a couple of insurance programs that the government provides including Medicare and Medicaid. Medicare applies to everyone in the United States ages 65 and up or those who have "specific disabilities". However, Medicare will only pay for dental procedures that are part of an already covered procedure or extractions related to neoplastic diseases of the jaw. While it will pay for oral examinations, it won't pay for routine treatment. Unfortunately, this policy has not been changed since 1980.
Medicaid, on the other hand, is a health insurance program run by the state rather than the federal government. In some cases, individuals and families could be eligible for dental benefits; however, this will differ on a state by state basis. To see if you can qualify, contact your state's Medicaid agency. From there, you'll be given a list of dentists in your area who accept Medicaid.
Best Dental Insurance: My Top Picks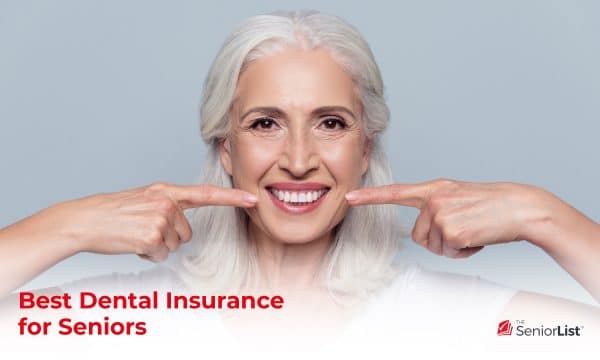 Okay, so now that you're an expert on what to look for in a dental insurance policy and why you need it in the first place, it's time to actually choose a company to work with. Since I've reviewed  a lot of different plans, I want to share my favorite companies that offer dental insurance:
Aetna: I liked how easy it was to find an in-network dentist with Aetna on their website. I also noticed that dental services were more affordable with Aetna. However, if you have lost teeth before you sign up for Aetna, they may not pay for dentures or crowns.
Cigna: An affordable option, Cigna's big draw is its total lack of copays and deductibles for preventive and routine treatments. Older adults that are more into snail mail than email will appreciate the fact that you need to send in claims to their office in Tennessee, and for those with spouses and dependent children, Cigna will include them in your plan.
Renaissance Dental: But if mailing a claim sounds like too much work, I recommend Renaissance Dental, whose in-network dentists can do the job for you. Plus, if you're one of the lucky older adults who only needs preventative care, the deductible will be waived. However, I have to mention that the policy only covers a maximum of $1,000 for all plans, so when I got an expensive root canal, I ended up having to pay some out of pocket.
Delta Dental: While I'm not old enough to join the AARP, those who are members will appreciate the discounts on insurance that Delta Dental offers. There are options for individuals and families, and depending on the plan, even orthodontia could be covered.
FYI: If one of your beneficiaries needs orthodontia or may need it in the future, check out Delta Dental, which has plans that cover it.
Guardian Dental: Finally, there's Guardian Dental, which has PPO and HMO options and a large network of dentists to choose from. But while you won't have to wait for preventative care, you could have to wait up to six months for other procedures. Also, note that Guardian Dental isn't available in every state.
Be sure to read my reviews before signing up for an insurance policy, while giving your contract a thorough read as well, of course.
Recap
Hopefully, my expertise will help you to choose a dental insurance plan that works for you and your family. Given older adults' susceptibility to dental issues and the exorbitant costs of dental work without insurance, if you can afford dental insurance, it's definitely your best bet. To explore your options, check out my "best of" lists, including the best dental insurance plans that include vision insurance, or the most affordable options. Although researching dental insurance certainly isn't the most fun way to spend a day, your teeth will thank you.
Frequently Asked Questions