Unfortunately, dental problems are a standard part of getting older. While regular dental visits can limit your long-term expenses by helping you identify and treat problems early on, many older people skip going to the dentist because Medicare does not cover any preventative or routine dental care. Of course, leaving oral issues untreated is not the solution, and doing so can hurt your overall health. Thus, lots of older adults are left searching for ways to make their dental care more affordable.
Aetna, a company with over a century in the insurance industry and 50 years providing dental insurance, works to ensure older adults maintain healthy teeth and gums through its variety of dental insurance and discount plans. Based in Hartford, Connecticut, Aetna serves 13 million members across the United States, with 372,000 in-network dental providers.
Is Dental Insurance Right for Me?
Considering the increased probability of oral problems in older adults and the rising costs of care, you'll likely want a way to cut down on dental fees. A dental insurance or discount savings plan can do that.
Even if you intend to take your chances with fundamental and restorative dental issues, you may, at the very least, want a means of lowering your out-of-pocket expenses for preventive and routine care. While insurance or a savings plan will cost you a small sum up front, you will likely save more than you pay yearly for a discount card after two basic cleanings. Insurance usually costs slightly more, an average of $350 annually for adults.
I like to think about it this way: you'll typically save what you pay yearly in insurance premiums after a few cavity fillings or a single crown or root canal. I've had a couple of dental visits where the bill left me in shock, so I can say from experience, it's not worth paying full costs when you don't have to. If you know you're entering a life stage where oral issues are more common, be smart, and secure some type of savings for your dental needs.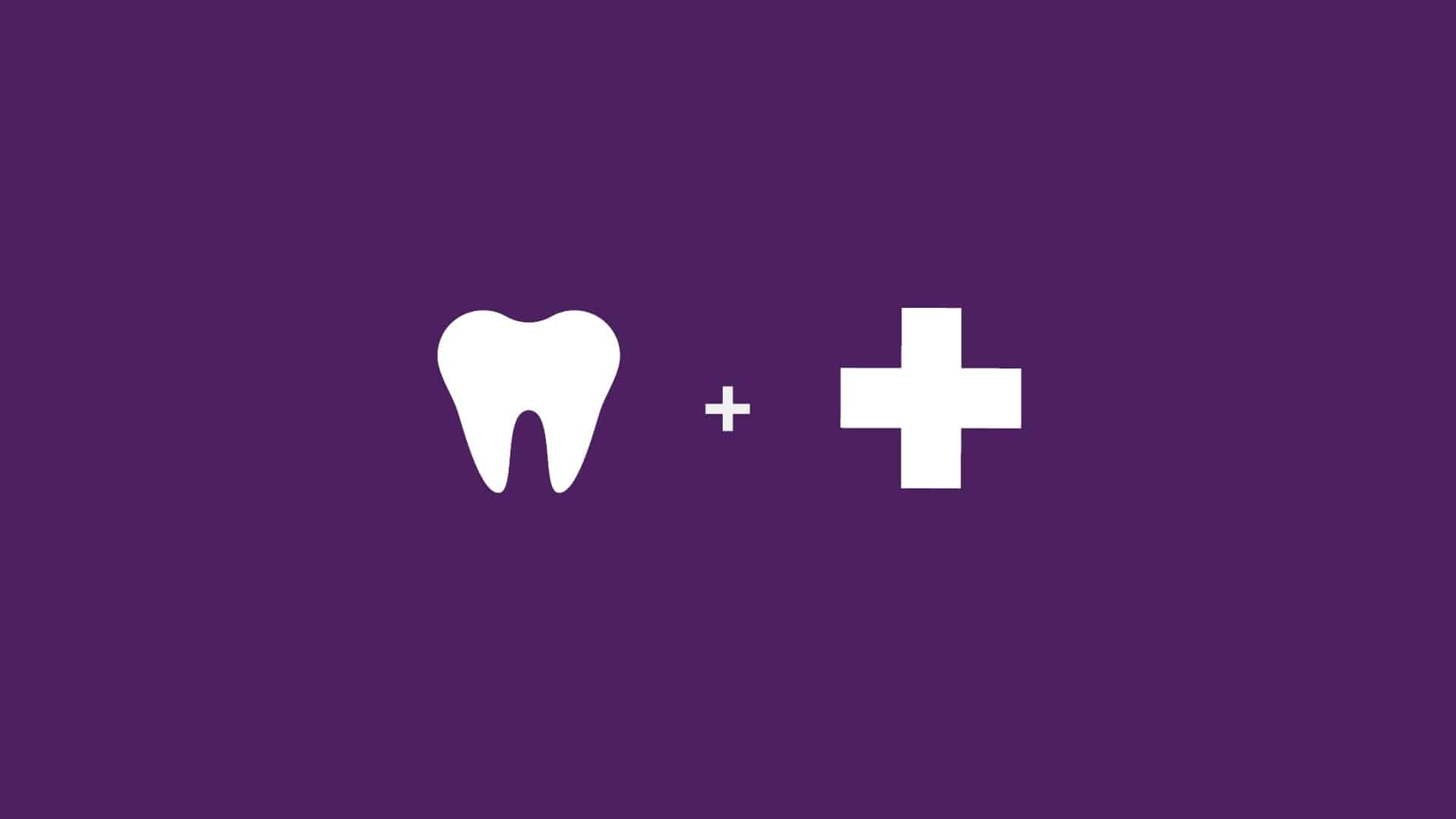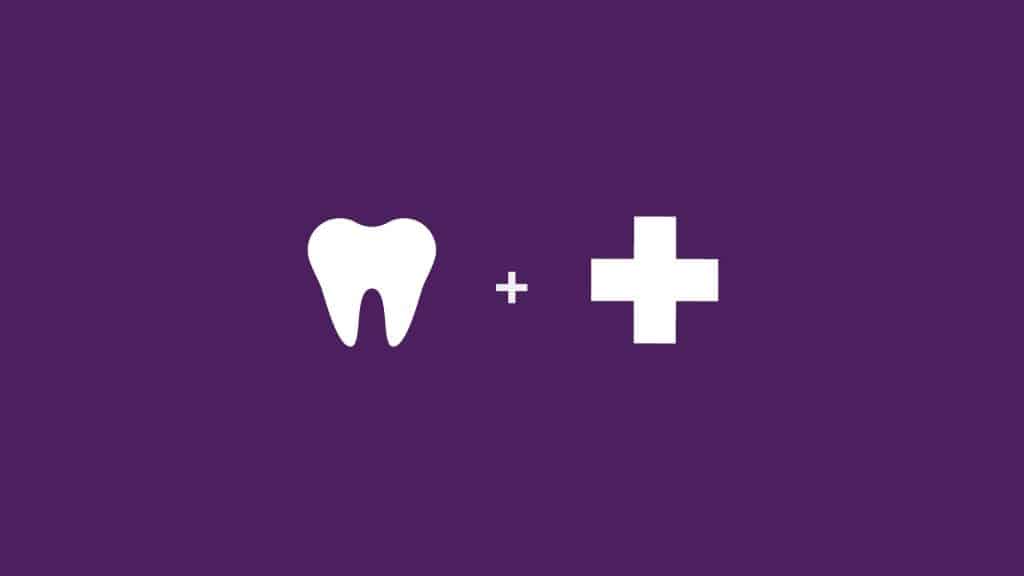 Dental Insurance vs. Discount Plan
Both dental insurance and discount plans can be valuable for reducing your total dental costs. Whether you select dental insurance or a discount plan should be based on your specific needs and dental history.
Similar to health insurance, dental insurance requires that you pay a monthly premium. After your deductible is met, your insurance pays all or a set percentage of your covered dental expenses until you meet your benefit maximum for the year. Insurances may require a waiting period for all coverages or certain types of coverage, so you must read the fine print on any plan you select. Unlike insurance, discount plans never pay dental costs for you. Instead, they provide you with 10 to 60 percent discounts on expenses with participating dentists.
In short, older adults who need major work done that totals less than an insurance plan's benefit maximum may find value in choosing an insurance plan; so might those who already have a long history of dental problems. However, if you simply want to lower your preventive and routine care costs, a discount card might be your best bet.
Dental Issues For Older Adults
As I previously mentioned, aging can be dangerous for our oral health. According to the Center for Disease Control (CDC), older adults experience five primary oral health issues:
Tooth Decay/Cavities: Close to 100 percent of older adults 65 and older have had a cavity, and one in five currently have untreated tooth decay.
Tooth Loss: Nearly 20 percent of adults over age 65 have lost all their teeth and require dentures.
Dentures: Unfortunately, missing teeth or dentures can impact your overall nutrition, as people without teeth tend to gravitate toward softer, more chewable food rather than fresh fruits and veggies.
Gum Disease: Of all adults over the age of 65, two in three have gum disease. In its mildest form, gingivitis, it can be treated by regular brushing and flossing. Its most severe form, periodontitis, can be far more severe. Without treatment, it often leads to pain, soreness, and even tooth loss.
Cancer of the Mouth: Oral cancer is most common in adults over 40. Symptoms include painful and persistent mouth sores and pain, difficulty swallowing, and sore throat.
Chronic Disease: Most older adults take prescriptions and over-the-counter medicines, which can cause dry mouth. When your mouth has less saliva, you're more likely to get cavities.
Aetna Dental Plans and Pricing

Aetna offers two PPO insurance plans and two discount plans you can select from to cover your dental needs. The chart below provides an overview of each plan, its benefits, deductible, and costs.
Plan
Type
Benefits
Deductible
Cost (Individual/ Family)
Cost Per Year (Individual/ Family)
Aetna Dental Direct Preferred
PPO
After the deductible, you pay 20 percent for basic services and 50 percent for significant services.

Waiting period: 90 days, unless everyone in your plan has been covered for the last 90 days. If so, none for preventative care, six months for basic, and 12 months for major services.

Annual maximum benefit: $1,250 per person

$50/$150
$59-75/$114-141 *varies by location, estimates calculated for one or two adults between ages 50 and 60.
n/a
Aetna Dental® Direct Core
PPO
After the deductible, you pay 50 percent for basic services and 50 percent for major services.

Waiting period: 90 days, unless everyone in your plan has been covered for the last 90 days. If so, none for preventative care, six months for basic, and 12 months for major services.

Annual maximum benefit: $1,000 per person

$50/$150
$51-64/$99-120 *varies by location, estimates calculated for one or two adults between ages 50 and 60.
n/a
Aetna Vital Dental Savings
Discount Card
Savings: 15 percent to 50 percent in most cases.

Participating providers: 262,000

Waiting period: None.

Pharmacy discount: None

One-time service fee: $15

No deductible
$7.99/$10.99
$75/$105
Aetna Vital Dental Savings Plus Rx
Discount Card
Savings: 15 percent to 50 percent in most cases.

Participating DDS providers: 262,000

Waiting period: None.

Pharmacy discount: up to 60 percent on generic prescriptions and 12 percent on brand-name medications.

Participating pharmacies: over 68,000.

One-time service fee: $15

No deductible
$9.99/$12.99
$95/$125
Tip: While Medicare does not cover any preventative or routine dental care, specific Medicare Advantage plans cover some dental needs. Review your plan and coverages before purchasing supplemental insurance or discount cards.
Aetna PPO Plans
Aetna offers two Dental PPO insurance plans to individuals and families, the Aetna Dental Direct Preferred and the Aetna Dental Direct Core. With a PPO plan, you can visit any dentist you want (whether they are in or out of the network) and usually receive some coverage level. For example, both the Preferred and Core plans cover preventive dental care 100 percent and major services at 50 percent (after deductible) for dentists both in and out of the network.
Monthly premium costs vary by location, of course. For an older adult between 50 and 60 years of age, Aetna quoted monthly premiums ranging from $59 to $79 for the Preferred plan, which offers 30 percent higher coverages on basic procedures, and $51 to $64 for the Core plan. Benefit maximums for these plans are set at $1,250 per person for the Preferred plan and $1,000 per person with the Core plan. Aetna partners with dentists in the network to keep covered services at special rates for Aetna members concerned about reaching their benefit maximums.
In addition to coverages, Aetna insurance members receive access to digital provider search tools for network dentists, patient reviews, ratings, and cost comparison information. I also liked that the Aetna customer service team has an average of 12 years of experience.
How to Purchase Aetna Dental Insurance
Aetna PPO plans can be bought online via the Aetna Dental Direct website. On the main page, enter your zip code to see the plans available. Once you see the available plans, click "get a quote" and fill out your individual or family information, such as birthday and relationship to you. I liked that Aetna doesn't require contact info in the process, as many companies do. Once you receive your quotes, choose a plan and fill in the remaining personal information, agree to terms and conditions, and make your initial payment.
If you prefer to speak to someone directly when you're making financial commitments, as I do, you can call their customer service line to have your questions answered and to get set up with a plan.
Tip: Do you have trouble keeping track of plan cards? Aetna insurance members do not need a membership card to receive dental services. When you arrive at your dentist, simply tell the office staff you have Aetna Dental, and they will verify your coverage.
Aetna Vital Savings Plans
Aetna® Vital Savings offers two discount plans. Each plan provides about 15 percent to 50 percent off dental services, from cleanings and fillings to dentures and root canals. When you purchase Vital Savings lowest costing Aetna plan, Aetna Vital Dental Savings, you pay $7.99 per month for an individual or $10.99 a month for family coverage. Once you're a member, you are eligible for discounts at Aetna Vital Savings' 262,000 participating dental providers nationwide. In contrast with insurance, no waiting periods apply, and you qualify for discounts on day one.
The other, slightly more expensive, discount card Aetna offers is Aetna Vital Savings Rx. This plan is $9.99 a month for individuals and $12.99 per month for families. For dental services and procedures, Vital Saving Rx provides the same discounts as Aetna Vital Savings. However, one thing makes the Vital Savings Rx dental plan stand out: discounts at the pharmacy. In addition to all of the other card's deals, the plan cuts your dental prescription costs by up to 60 percent on generic medications and 12 percent on brand name drugs at over 68,000 U.S. pharmacies. Considering the kind of dent prescriptions have previously left in my wallet, I'd be all about selecting the plan that includes pharmacy discounts.
While the discount cards work perfectly for some, I encourage you also to remember that while 40 percent off two $1,200 crown replacements is a savings of nearly $1,000 ($960), you're still left paying $1,440, a hefty amount.
In addition to dental discounts, Vital Savings cards come with lowered costs on many other products and services, such as contact lenses and gym memberships. Vital Savings users also have access to the same tools as Aetna Direct insurance members, which was one of my main concerns from the get-go. Just like Aetna insurance members, you can sign up for the Aetna members-only site. There, you can compare dental service cost estimates before making appointments, check the cost of prescriptions, and estimate what you'll pay at the pharmacy.
The Aetna Vital Savings for dental care is not available in Montana or Vermont. The Rx discount card is not available in Tennessee.
How to Purchase an Aetna Discount Card
Aetna dental discount cards can be purchased online, through the mail, or over the phone. To buy the card online, go to the Aetna Vital Savings webpage. Select which discount card you want to purchase and click "Go." The next screen will ask you if you wish to purchase an individual or family plan. Make your selection and go to the next page. In the following few screens, you'll fill in all of your personal and payment info. If snail mail is your preferred choice, then print off a copy of the Aetna® Vital Savings sign-up form. Complete the form, and return it by mail. Alternatively, you can call Aetna's customer service line with your payment info and speak to a customer service/sales agent.
You can purchase your Aetna dental discount card with either a credit or debit card, check, or bank draft. Following your order, you'll receive a welcome letter and two discount cards through the mail in three to five business days.
The Bottom Line
Aetna offers a range of policies for older adults seeking quality dental care coverage, from discount plans to PPO insurance. While insurance costs more, it may still be worth it if you need major work done that will cost less than or close to your maximum benefit. However, in many cases, the simple $7.99 per month cost of a discount card for preventative and basic dental services, ends up saving people more. Either way, older adults are prone to more frequent oral health issues, and would likely benefit from some kind of dental insurance or discount card to limit out-of-pocket expenses. Aetna offers four of the top options on the market.
Frequently Asked Questions
If I get a dental plan, will it interfere with my Medicare?

Buying a separate dental plan, insurance, or savings card, will not interfere with your Medicare coverage, as Medicare does not cover general dental care such as checkups, cleanings, fillings, or dentures.

Can I purchase both dental insurance and a dental savings card?

Absolutely! However, It is important to note that you cannot use your dental insurance and your dental savings card to cover/pay for the same procedure. In most cases, your dentist's office can help you coordinate how you use your insurance/discounts to ensure the most savings possible.

How do I find a dentist that accepts Aetna PPO or Aetna Vital Savings Discounts?

Use Aetna's online "Directory of Healthcare Professionals," which includes participating dentists and pharmacies. If you prefer to speak with someone directly or are just tired of computer searches, call 888-287-4206 for Aetna Customer Service. Aetna Vital Savings members may also try 1-877-698-4825.