The cost of prescriptions for seniors can be an astronomical burden, especially for our loved ones on a fixed income. Even with prescription drug coverage through Medicare part D or a Medicare Advantage Plan offering Medicare prescription drug coverage, the cost of medications can still be offset with some savvy shopping and price comparisons. That's one reason we try to keep a current list of senior discounts on prescriptions.
This updated list of discounts for prescriptions builds on the last several years of research by our team and contributions from our visitors. If you know of a discount that's missing, please help us by submitting the discount by letting us know in the comments below.
Copyright © The Senior List, 2023. If you plan on recommending our 2023 prescription discount list, please do so with appropriate attribution to The Senior List® and a link back to our website. Thanks!
See also: Senior Discounts Grocery, Senior Discounts Restaurants and Senior Discounts Travel
*Please note: Some of the discounts you'll see below are offered by franchise owners in local markets.  This means that discounts will vary from location to location.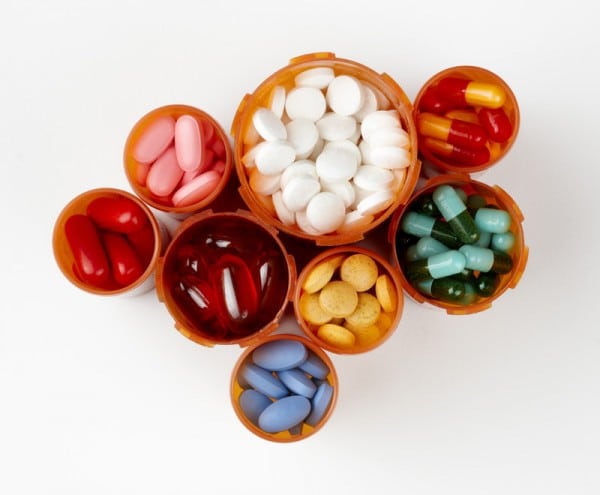 Most of the service providers on the 2023 list have been vetted and the ones that have will have a verified note on them.  We reached out to all the businesses on this senior discount list, but some remain a little vague. As such, we will (again) rely on our Senior List Community to provide updates as changes occur.  Use the comments section to help verify discount policies and/or note the specific discount in your local market.
RELATED READ: CONSUMER REPORTS ADVICE ON PRESCRIPTION DRUG PRICES
Remember that discount policies will change from time-to-time.  They change at the national level, and they change at the local level.  Sometimes these changes are published, and sometimes they're not.  Our best advice for discount shoppers is to ask ahead of time so there are no surprises.
Senior Discounts on Prescriptions
AARP:  With the AARP Prescription Discount Card (provided by OptumRx), AARP members and their families can save, on average, 61% on FDA-approved generic, brand name, or specialty drugs, your current prescription insurance or Medicare Part D plan fails to cover.  Must be a member of AARP to access benefits.  AARP boasts acceptance by 66,000 pharmacies nationwide. verified
Rite Aid:  Sign up for the Rite Aid Rx Savings Program.  Save 20% on thousands of brand-name and generic prescription drugs by signing up for the Rite Aid Rx Savings Program. When you sign up, you'll receive an Rx Savings Card that gives you access to special discounts at Rite Aid pharmacies. verified
Costco Member Prescription Program:  The Costco Member Prescription Program is a prescription savings program for you and your family. It allows Costco members, who have no prescription drug insurance or whose insurance does not cover all of their prescription medications to save up to 80%, at time of sale. verified
CVS Pharmacy:  Enroll in the CVS ExtraCare Savings and Rewards program.  You'll receive "ExtraSavings" through personalized coupons delivered on receipts, and online via the ExtraCare Coupon Center. ExtraBucks Rewards are earned by shopping and filling prescriptions.  You can earn up to 2% back in ExtraBucks Rewards from your everyday purchases.  Also, if you fill 10 prescriptions, your can earn $5 ExtraBucks Rewards through the ExtraCare Pharmacy & Health Rewards program.  verified
RELATED READ: PRESCRIPTION DRUG PRICES ON THE RISE
Kmart:  The Prescription Savings Club at Kmart (Pharmacy Savings Plus) is annually $15 per household or $10 per person.  You and the family are then covered for certain generic drugs (starting at $5 for a 30-day supply and starting at $10 for a 90-day supply). Also covers 10% of pet prescription and 25% off vaccinations. The Drug Price lookup tool is an easy way to see if and how much you can save.  verified

Narcup: Start saving money today with Narcup's prescription discount card for credit union members age 50 plus. However, it is also open to the general public. The program is for families, children and grandchildren who have no prescription drug insurance or whose insurance does not cover all their medications. Certain pet medications are also covered. By using their prescription discount card, a person can save up to 50% on FDA approved drugs. In addition to more than 18,000 independent pharmacies, large chains including Walgreens, Kmart, Target, CVS, Rite Aid, Publix, Winn-Dixie and Safeway also participate in the network. Narcup.com does not charge any membership dues or fees. You can print off a prescription card and use it immediately. You can request a durable card by mail. A nice feature of the program is that you can look up your medication price based on your zip code. You can also compare prices at other pharmacies. verified
Target: On December 16, 2015, Target pharmacies were rebranded as CVS Pharmacies. Your Target (CVS) Pharmacy will already have your prescription records on file. You can access your records and refill your prescriptions at CVS/Target or by visiting CVS Pharmacy inside Target stores.  At the time of the change, Target stated, "As of December 16, 2015, Target Pharmacy guests have automatically moved to CVS Health's network. Guests are encouraged to call their health-plan provider with any questions. For general pharmacy questions, you can contact your local pharmacy or CVS Customer Relations: 1-800-SHOP-CVS (1-800-746-7287).  The Target Prescription Savings Plan is no longer being offered. It will be replaced with the CVS pharmacy and CVS rewards plan (which you can review above). verified
Walgreens Prescription Savings Club:  Membership fee required ($20 individual or $35 family per year). Walgreens Prescription Savings Club members get special discounts off the cash price of thousands of brand-name and generic medications as well as other benefits when they use their Prescription Savings Club Card. Additionally, if you don't save at least the cost of your membership fee in one year, Walgreens will give you the difference. verified
Walmart Pharmacy Services: Walmart pharmacies offer low-cost generic prescription medications that can save you money. Walmart carries both generics (where they boast $4 refills), branded drugs, and even some pet medications.  Check out the Walmart drug list to see if you can save on your medications, and check out their other services while you're at it. verified