As with most healthcare-related expenses, dental work often comes at a hefty price. Older adults who assume Medicare includes dental insurance are likely shocked to find out that this is not the case.
This comprehensive dental insurance guide from The Senior List provides information about dental insurance for seniors, options for those in need of new coverage, and general information about seniors and oral health.
Dental Insurance Through Medicare and Medicaid
For many, it comes as a surprise that Medicare does not cover dental care. However, if you look at Medicare's website, you'll see a note that this service does not provide coverage for routine dental care, procedures, or dental appliances such as partial plates or dentures. Even if you're looking for a regular cleaning, dental exam, filling, or extraction, you'll be responsible for 100 percent of the costs, that is, unless you have dental insurance.
Seniors who receive Medicare Extra Help often assume that their oral health is included in this because they have benefits through Medicaid. And while some Medicare Extra help does provide for some Medicaid benefits, these also do not include dental insurance coverage.
Younger individuals or children in families that receive traditional Medicaid benefits likely have some included dental coverage. Seniors receiving Medicaid because of receiving Medicare Extra Help are in another Medicaid classification. Medicaid for seniors is typically referred to as a Qualified Medicare Beneficiary (QMB).
The benefits paid by Medicaid under the QMB program help cover costs not covered by Original Medicare for eligible low-income seniors, such as Medicare deductibles, co-pays, and co-insurance. The QMB program does not provide dental insurance coverage.
The various states administer their own Medicaid program, making it essential that seniors receiving Medicaid fully understand their benefits. You do not want to have dental work done and discover that you have 100 percent responsibility for service costs.
The fact that Medicare and Medicaid do not provide dental insurance possibly affects the oral health of seniors who cannot afford dental care without dental insurance.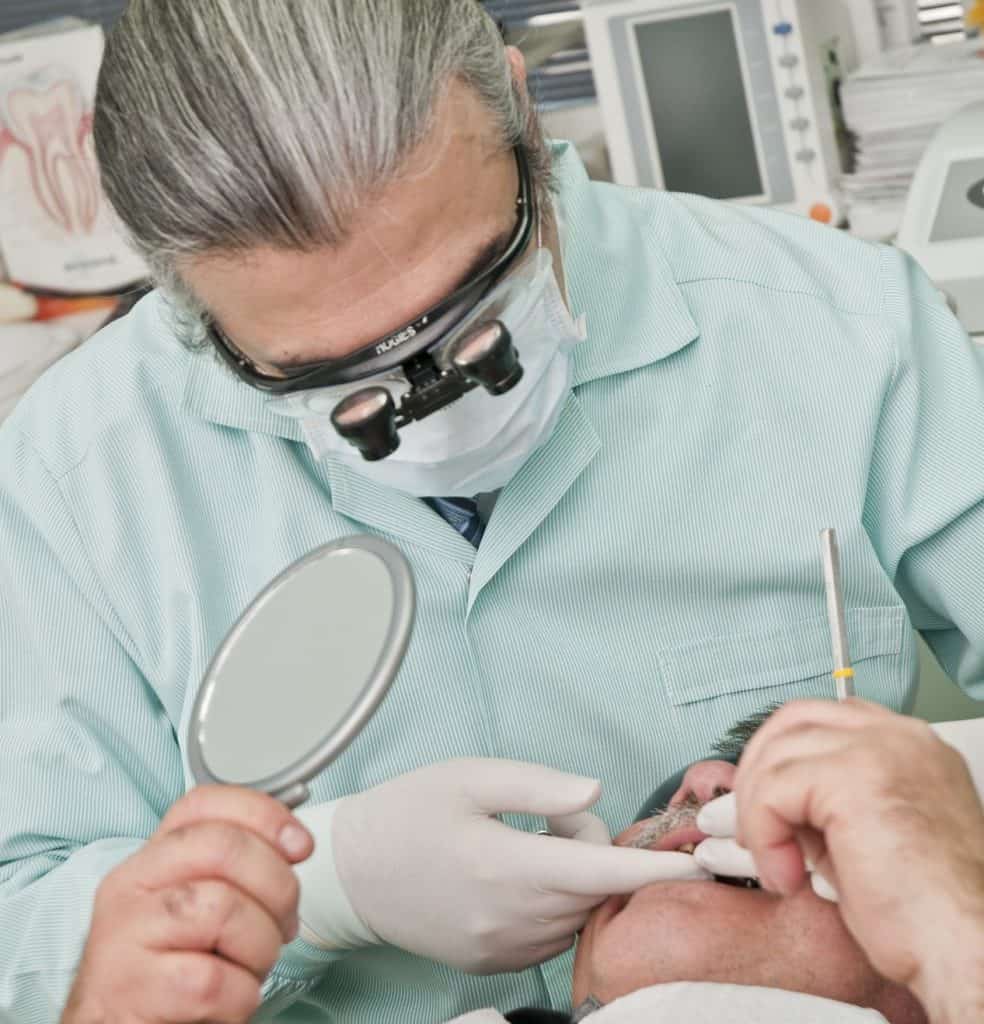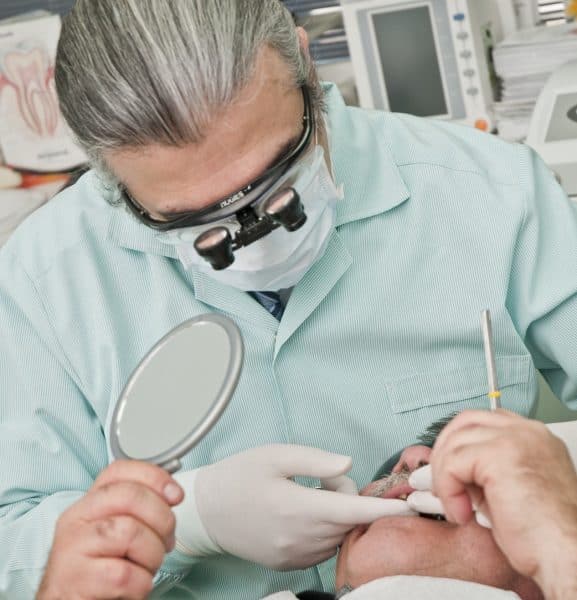 Seniors and Oral Health
Good oral health is a significant issue for many seniors. According to the CDC, a lack of insurance is one of the primary factors contributing to poor oral health among the elderly. One in every five adults over the age of 65 has untreated tooth decay, and an estimated 68 percent of seniors have gum disease.
Another factor affecting the oral health of seniors is dry mouth, often caused by medications. Antidepressants, diuretics, and decongestants can all lead to dry mouth, which contributes to tooth decay because of the lack of saliva in one's mouth.
Some other oral health issues commonly faced by seniors:
Darkened Teeth: While darkened teeth might sound like a purely aesthetic concern, it's often a sign of a more severe problem such as the erosion of tooth enamel or an altogether dead tooth.
Diminished Taste: As we age, our sense of taste gradually dulls, regardless of our oral health; however, various diseases and medications can also contribute.
Gum Recession: Caused over time from smoking, teeth grinding, or poor dental hygiene, gum recession can lead to teeth sensitivity and an increased likelihood of developing gum disease. While this condition is somewhat preventable, it can only be treated through costly gum grafting procedures.
Oral Cancer: Older adults are at a higher risk of oral cancer. Since early detection is crucial to treating this disease, you should consult your doctor or dentist if you experience sores in your mouth, numbness of the tongue, or trouble moving your jaw.
Root Decay: A side effect of gum recession is the exposure of tooth roots. Since these roots do not have any protective enamel, they are more prone to decay, leading to the loss of teeth.
Thrush: Also known as oral candidiasis, thrush is caused by a fungal infection. This fungus occurs naturally in your mouth; however, medications such as corticosteroids and antibiotics can disturb your mouth's natural balance, causing an overgrowth that manifests as a rash inside your mouth.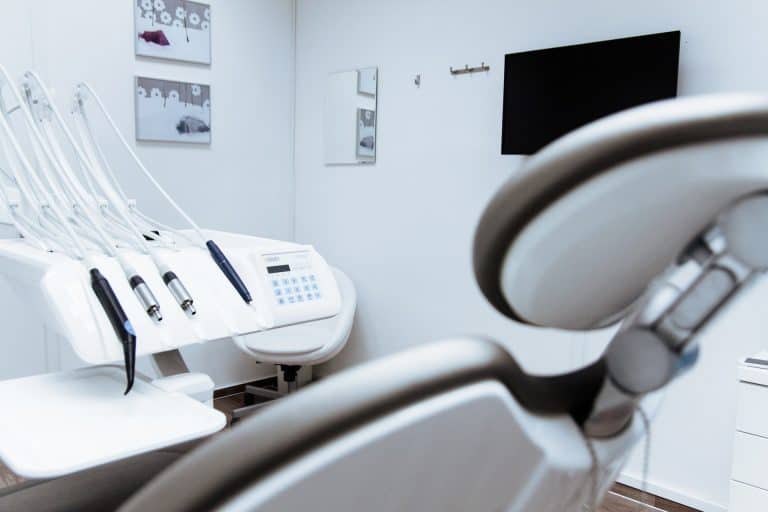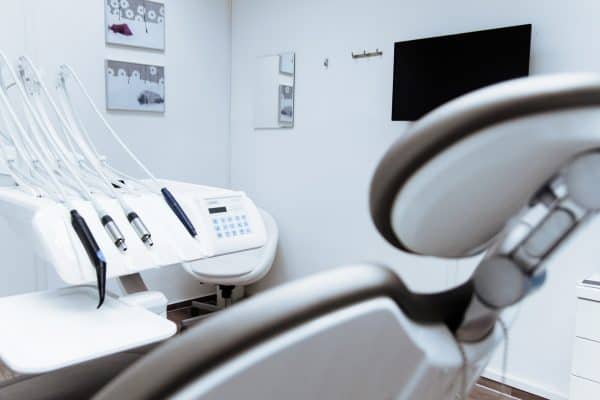 Without dental insurance, seniors may feel that they lack resources for dental care and insurance, and that's where we come in. Let's take a look at some of the dental insurance options for seniors.
Dental Insurance for Seniors
Seniors who continue to work often have some dental benefits through their employer. If you have the option of enrolling in a dental insurance plan at your job, then you should provide yourself with a plan that covers at least a portion of your dental care costs. Most employees pay for dental insurance through a small payroll deduction and then pay a certain percentage of the expenses.
Some Medicare Advantage plans offer dental insurance coverage. If you already have a Medicare Advantage plan, check to see if you have this feature. When you consider Medicare Advantage options, determining whether a specific provider offers dental insurance is a possible contributing factor to the plan that seniors choose for their Medicare Advantage options.
Seniors with Medigap plans possibly have dental insurance options. Check for dental insurance add-on coverage information. Call the company providing your Medigap plan to learn whether dental insurance is an option for you.
Individual dental insurance plans are another possible option for seniors. Some insurance companies that sell health insurance, life insurance, or burial insurance plans to seniors offer dental insurance. Visit the website or ask your insurance agent or company representative if they provide dental insurance. You can also take a look at our list of the best dental insurance plans for seniors and the best dental and vision for seniors.
If you do not already have other policies, you still have options that allow you to purchase an individual dental insurance plan. Read the plan information carefully, making sure that you note any limitations on coverage, such as waiting periods, maximum benefit amount limitations payable throughout the year, types of services covered, and how to file a claim.
Most seniors pay out-of-pocket for more advanced procedures, such as crowns, root canals, and dentures, particularly if they do not understand their dental insurance plan. Limitations on many individual dental insurance plans mean that they typically are not set up to cover more extensive dental care needs, partly due to caps on coverage. If your annual maximum dental coverage is $1,000, and your dental care costs $2,000, that means that you pay $1,000 even though you have dental insurance.
Seniors that consider a dental discount plan are responsible for making sure that they understand their costs associated with joining the dental discount plan. Make sure that your dentist accepts a specific discount plan before joining or paying any fees. If your dentist does not accept the plan and there is no qualified dentist in your area that does take a particular dental discount plan, you paid the costs of joining a plan that you cannot use to lower your dental health care costs.
Do You Need Immediate Dental Care?
If you do not have any sort of dental insurance yet have immediate oral health needs, then consider looking into your community health care agency. Some country health departments have dental clinics for low-income residents, although many of these services operate during limited days and hours.
Make sure you know the services provided before going on a given date and waiting for your turn. Most community agencies provide services such as cleanings, fillings, or extractions at a reduced cost. Rarely will they perform complicated procedures or offer crowns and dentures.
Local colleges sometimes have dental clinics, with work performed by dental students. Care is likely limited to services similar to that of community agencies, and like with the community agencies, arrive early for the first-come, first-serve dental care.
Some communities offer dental care events for residents, including seniors. The Dental Lifeline Network provides dental services for seniors over the age of 65, have a permanent disability, or are medically fragile. They provide services through a network of dental professionals and other volunteers.
When you visit the website, click the link to apply for help. Many communities have a long waiting list and are not currently accepting additional applications. This is the same situation with America's Dentists Care Foundation, an organization that offers free community events in several states. Click the link on the website to find a community event in your area. The list changes often, so check back if there is not a current event in your area.
Community dental events typically limit care to one service. Patients receive a cleaning, one tooth filled, or one tooth extracted. These limitations allow volunteer dentists and staff to help more patients. Community events and agencies, however, are not ongoing sources of dental care. Instead, they offer convenient and cost-effective solutions for immediate problems.
Conclusion
As with any aspect of your overall health, preparation is vital when it comes to oral health. Naturally, this includes daily brushing and flossing, in addition to refraining from smoking and imbibing foods known to cause tooth decay.
Dental insurance is merely another piece in the puzzle, and while finding the right plan can often be stressful, having coverage will help you maintain your overall health.