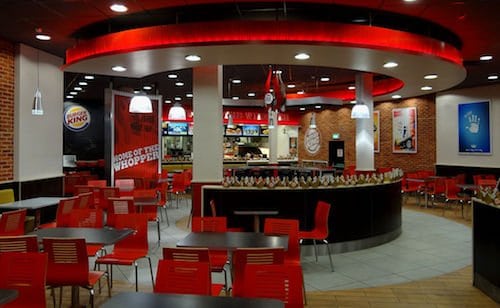 Burger King Senior Discounts
Burger King Senior Discounts:  10% off (60+) plus additional discounts on coffee and soft drinks
Like many franchise restaurants, Burger King offers senior discounts at many locations, but they don't seem to have a policy across-the-board to govern senior discounts.  Local offers are out there so you need to ask (if you are to receive).  If you're not sure about your local Burger King Restaurant, call ahead and ask. Let us know what you find out (locally) in the comments below.
About Burger King Restaurants
Each day, more than 11 million guests visit Burger King restaurants around the world. The burger chain is known for serving more of a charbroiled burger and is home to the iconic Whopper. Founded in 1954, BK is the second largest hamburger chain in the world.
Special Notes:
Burger King coffee is made from 100% pure Latin America Arabica beans. BK crews supposedly brew the coffee each and every hour. Tell us about your local Burger King Senior Discounts in the comments below.
MORE SENIOR DISCOUNTS:
Bennigan's Senior Discounts
Bubba Gump Shrimp Senior Discounts
Chili's Senior Discounts