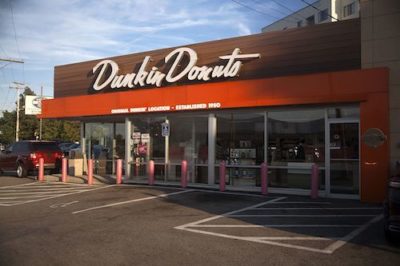 Dunkin' Donuts Senior Discounts: AARP members receive a free donut with the purchase of a large or XL coffee (at participating restaurants) verified
Dunkin' Donuts offers a senior discount to AARP members. Does your local Dunkin' Donuts restaurant allow senior discounts for certain age levels?  Let us know what you find out about Dunkin Donuts Senior Discounts in the comments below.

About Dunkin' Donuts Restaurants
In 1950 Bill Rosenberg opened the first Dunkin' Donuts restaurant in Quincy, Mass. The goal was to "make and serve the freshest, most delicious coffee and donuts quickly and courteously in modern, well-merchandised stores." Today, the company has more than 11,500 restaurants in 40 countries worldwide.
Special Notes:
Dunkin' Donuts coffee is made with 100% Arabica coffee beans grown, picked, and graded to rigorous quality specifications. Their coffee is ranked quite highly among our readers, and they claim to sell more than 30 cups of coffee every second! That's a lot of coffee 🙂
RELATED: BURGER KING SENIOR DISCOUNTS
Current Deals: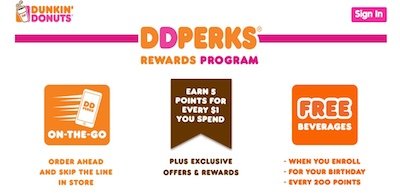 MORE SENIOR DISCOUNTS: