National Parks Pass for Seniors
Many of the seniors I speak to have the urge to hit the road or explore the nation's natural treasures. Currently, there are over 2,000 federal recreation sites in the United States, including 421 national parks, all of which you can enjoy year-round.
National parks are a great way to stay active, in addition to the benefits of fresh air and some of the most beautiful scenery you could imagine. What's more, for those of a certain age, you can utilize your senior status for a great discount on a national park pass, one that's good for a year or even a lifetime!
If a foray into nature sounds like something up your alley, keep reading to learn all about what national parks have to offer older adults.
National Parks & Federal Recreational Lands Senior Pass
There are two great options for seniors to choose from when considering National Parks passes: Annual and Lifetime. The Annual option, at $20, is good for one year of visitation. On the other hand, the Lifetime pass, at $80, offers a great value for seniors who plan to visit often.
Here is an overview of the benefits offered with each of National Parks passes for seniors.
National Parks Pass for Seniors Comparison
Pass
Annual Pass
Lifetime pass
Features

$20
Expires after one year
Unlimited access or entry to federal recreation sites for owner and all passengers in a single vehicle
50 percent discount on recreation site amenities (varies by location)
Hangtag
Brochure with complete list of sites

$80
No expiration
Unlimited access or entry to federal recreation sites for owner and all passengers in a single vehicle
50 percent discount on recreation site amenities (varies by location)
Hangtag
Brochure with complete list of sites
Senior passes are available to all U.S. citizens or permanent residents of at least 62 years of age. To purchase your pass, you must be able to provide proof of age and residency. In most cases, a standard driver's license or passport will suffice.
How to Purchase a National Parks Pass for Seniors
There are many ways to purchase a National Parks Pass for Seniors. You can very easily purchase a pass at your nearest federal recreation site. Additionally, you can also secure an annual pass or lifetime pass online, or via mail by using the mail-in form on the USGS store website. Though online purchases come with an additional fee of $5, I personally recommend this method for the sake of efficiency.
You can easily purchase your pass online using your smartphone. Passes are shipped from USGS within 5 days. You can select standard shipping (7-21 days), ground shipping (5-7 days) 2nd-day shipping, or overnight shipping, depending on how quickly you'd like to have your pass. Shipping costs are charged as a separate transaction—ranging from $5-$15 depending on speed and shipping address. The online USGS store accepts Visa, Mastercard, American Express and Discover.
Expert Advice: National Parks Senior Passes are non-refundable, non-transferable, and non-replaceable. When you receive your pass, be sure to keep it in an accessible yet secure location to avoid any potential issues.
What's Included in the National Parks Senior Pass
Both the Annual and Lifetime Senior Pass allow access to over 2,000 national parks, national monuments, national wildlife refuges, and national forests and grasslands. Many of these sites will include their own visitor centers, where you can spend an afternoon browsing interesting artifacts and educational materials.
FYI: Most national parks contain visitor centers where, in addition to brochures and exhibits, you can find naturalists and park rangers who can help you plan your drive or excursion through nature.
Additionally, both passes include the added bonus of a 50 percent discount on some amenity fees, such as camping or guided tours. At Yosemite National Park, for example, senior pass holders may reserve a campsite for as low as $15 dollars (as opposed to $30 for those without a pass).
These discounts vary by location, so be sure to ask at the entrance gate or visitor center if your pass discount applies when making purchases and reservations.
Seniors and Nature
Experts are touting the excellent benefits of the outdoors for those in their golden years. There are many activities to do in federal recreation sites. Aside from boating, hunting, fishing, and camping, there are thousands of gorgeous walking trails for some light to challenging exercise.
Seniors can participate also in a multitude of organized activities while enjoying these natural areas: guided tours, photography walks, bird watches, scenic water cruises, historic train rides, cave tours, and more.
There is truly an endless list of experiences to have at federal recreation sites. Here are some of my favorite activities at a selection of locations.
Bird Watching in Mesa Verde
At Mesa Verde National Park in Colorado, you can take a gander at warblers and hummingbirds as they migrate through the region, feasting on the nectar of Indian paintbrush plants.
Sand Sledding and Sandboarding at Great Sand Dunes
Perhaps you've ridden on a sled down a snow-covered mountain. Imagine doing the same down a giant sand dune! You can purchase or rent sleds engineered to ride the dunes at retailers just outside of Great Sand Dunes National Park.
Observing the Supervolcano at Yellowstone
A supervolcano is a volcano with the potential for particularly large eruptions. Yellowstone National Parks' supervolcano is active—but don't worry— it's under continuous monitoring by park scientists.
Five Best National Parks for Seniors
With over 2,000 sites to visit using your pass, it may be difficult to decide where to go first. While the parks will naturally vary based on your region, here are some of my favorites for seniors.
Acadia National Park, Maine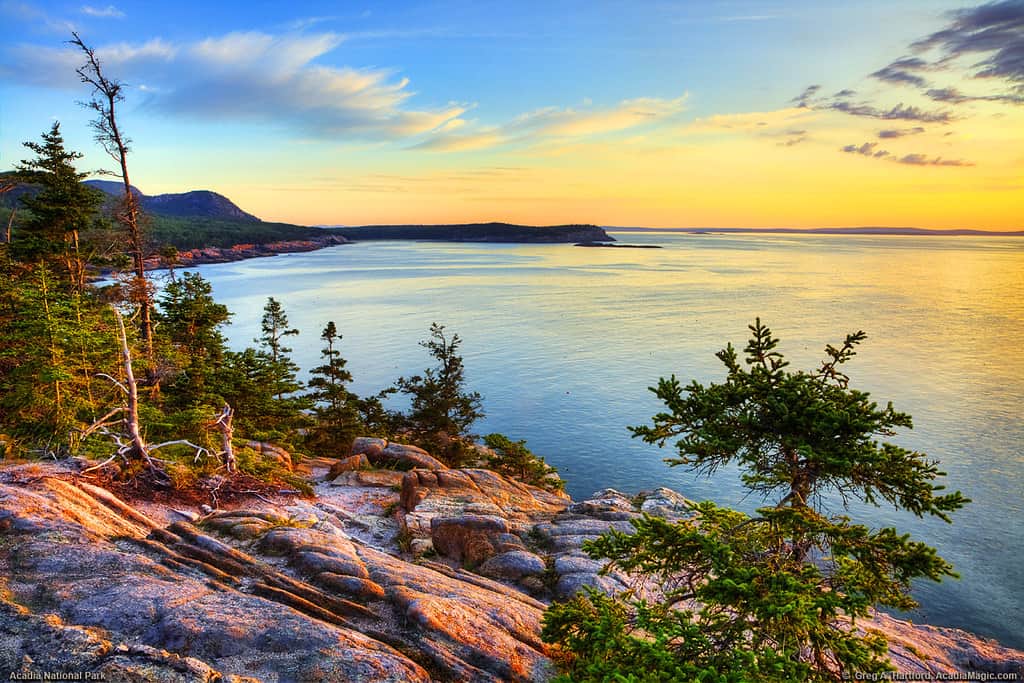 Located on the pristine rocky Maine coast, Acadia National Park is one of the most visited federal recreation sites. Acadia boasts activities for all interests and activity levels. You can experience gorgeous overlooks, historic carriage roads, puffin cruises, and the Bass Harbor Head Lighthouse.
Grand Canyon National Park, Arizona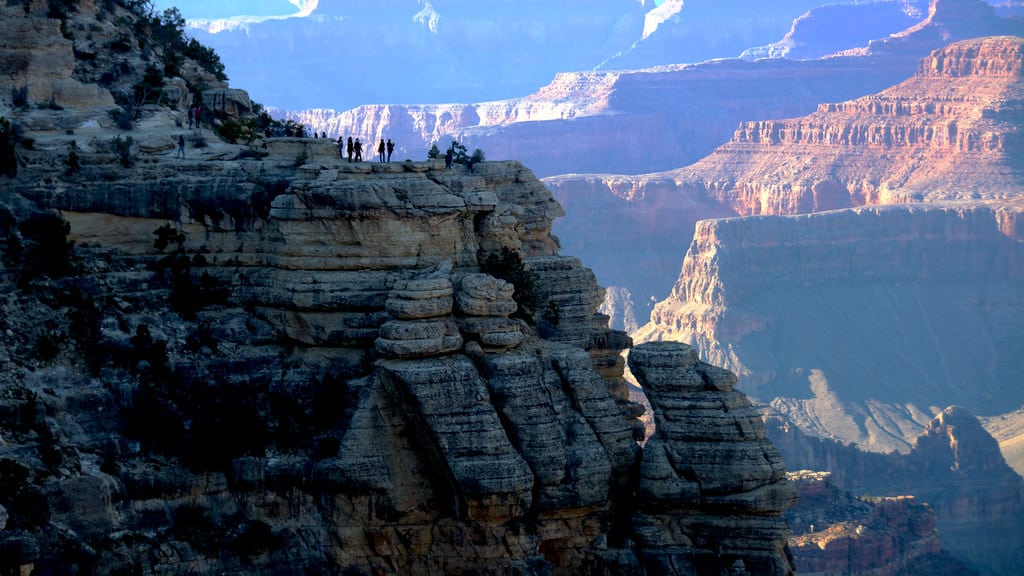 One of the most iconic parks in all of America, Grand Canyon National Park provides 1,900 square miles of adventure. Aside from the canyon itself, the endless attractions at this national park include the Grand Canyon Village, Havasu Falls, and the Skywalk—a glass bridge spanning 70 feet with an underfoot view into the depths of the canyon.
Rocky Mountain National Park, Colorado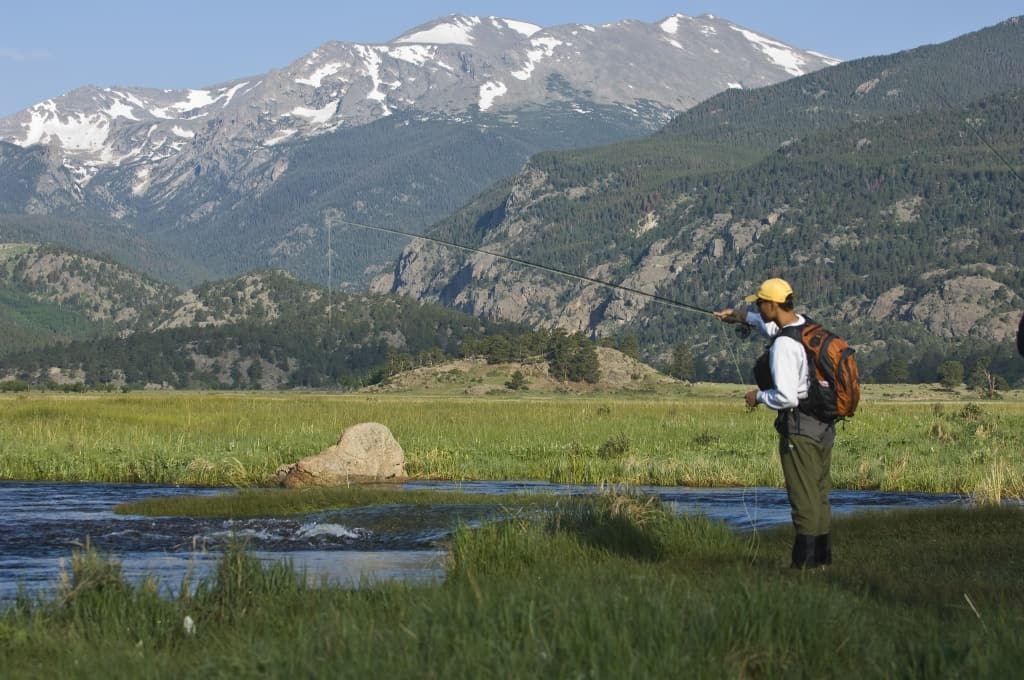 While admiring the Rockies on the horizon, you can gander at wild elk, spend time by the idyllic Bear Lake, or spend the afternoon at the Moraine Park Museum and Amphitheater enjoying hands-on activities and exhibits on everything from log cabins to glaciers!
Gettysburg National Military Park in Pennsylvania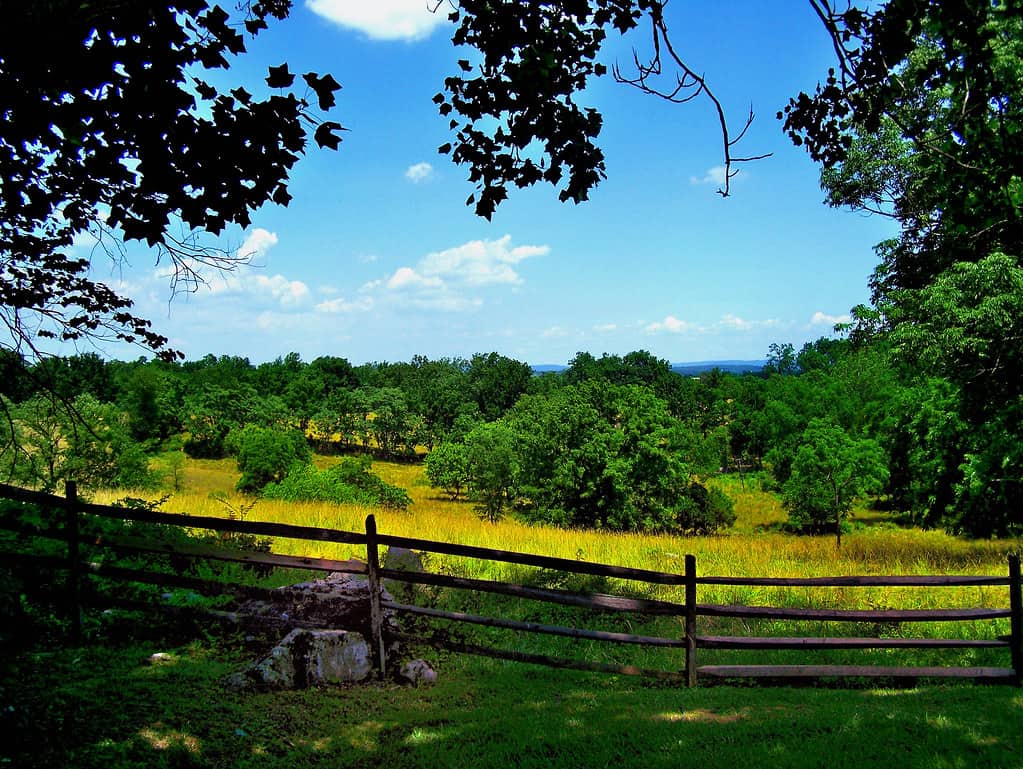 If you're a history buff, you'll love the Gettysburg National Military Park. Revered as the setting for Abraham Lincoln's infamous speech, this national park has live historical reenactments, educational guided tours, and horseback riding trails.
Castillo de San Marcos National Monument, Florida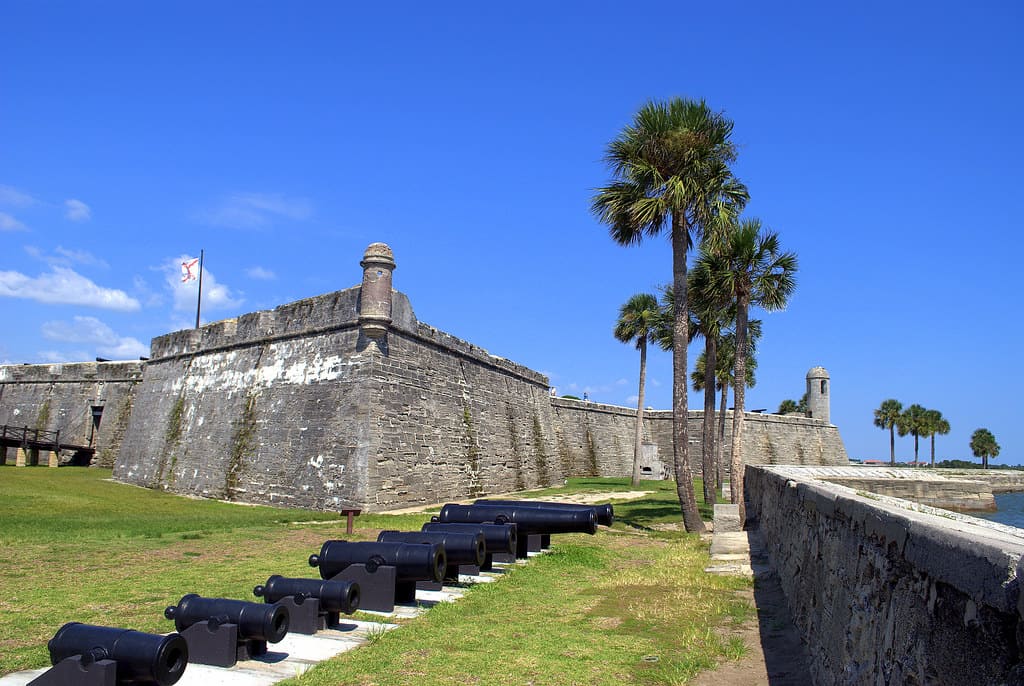 Nestled in St. Augustine, considered to be the oldest city in the U.S., Castillo de San Marcos is home to a 17th-century Spanish fort with connections to the American Revolution. Enjoy the natural appeal of the bordering Matanzas Bay and semi-tropical weather while admiring priceless artifacts and stone-work.
Virtual Exploration: You can visit the National Park Service website to virtually explore an array of parks via live webcams and photo galleries. This is a great way to familiarize yourself with possible destinations or to prepare for an upcoming trip.
Conclusion
There's plenty to do and see with a National Parks Pass for Seniors. With the endless catalog of potential destinations, there is no doubt that this pass for seniors is a great value. Whether you choose the Annual or Lifetime option, having a pass to over 2,000 federal recreation sites is a great way to discover both local and distant natural attractions.
Frequently Asked Questions About the National Parks Pass for Seniors