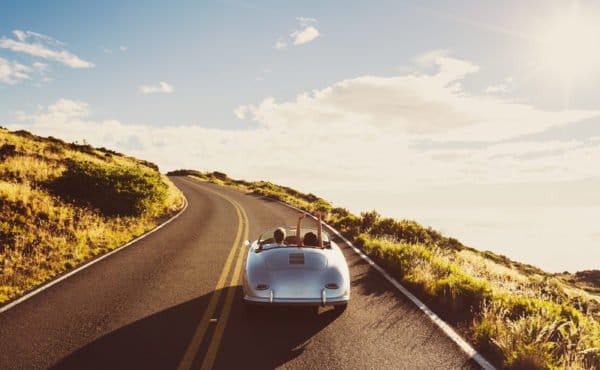 Since automobiles were first introduced to the US back in the late 1800s, the ability to own and drive a car has developed into a highly characteristic part of American life.
The freedom and mobility provided by driving have become, for many, not only a practical issue but a deep-seated pleasure, even an integral part of that person's identity.
Realistically, though, the permission to drive is a privilege, and one that — regardless of age — can be withdrawn.
Looking specifically at those who are aged 65 or more, the upside is that, over the last several years, the percentage of accidents involving seniors is on the decline.
Even so, come driver's license renewal time, each driver – including seniors – will be viewed as an individual, not as part of a group. This is the time to ask yourself a tough question: "Should I continue to drive?"
Do more older adults on the road equal more accidents?
Despite the ever-increasing number of older drivers in the U.S. (about 40 million 65+ years of age as of 2015 and an estimated 75 million by 2030), statistics indicate that the number of injuries and fatalities involving senior drivers are lower than they were 20 years ago.
Sobering statistics about older drivers
It should be noted that drivers 80 or older are involved in the most fatal crashes per mile traveled.
Data specific to highway accidents and fatalities are generally divided into three distinct age groups:
Young drivers, aged 15 – 24
Adult drivers, 25 – 64
Older drivers, 65 and over
Within in these categories, older drivers are 73% more likely to die from their injuries than young drivers, and 17 times more likely to die following an accident than those aged 24 to 64.
Though there are benefits to aging, there's no denying maturing can be accompanied by health issues requiring medications that may impact one's vision, ability to focus, and reflexes, possibly causing an accident.
Add to this the greater likelihood of fragile bones, and the expectations for survival, let alone healing, are significantly impacted.
For the record, it has long been true that older drivers experience fewer accidents than their young counterparts. There are two principal reasons for this:
Seniors tend to drive less, logging less mileage, and
They are more likely to drive slowly while obeying the rules of the road.
A new element that has benefited all age groups, though, is continuing advances in anti-collision technology. (If you're contemplating adding any such features to an older vehicle, ask your auto insurance agent how much such additions might lower your monthly/annual premium.) In recent years, new vehicles are much more likely to include any or all of the following:
Forward collision warning and automatic emergency braking
Lane departure warning systems
Blind-spot detection
Adaptive headlights
This technology will continue to develop. As mature drivers know, technology is meant to augment, not replace, the flagging skill or physical limitations of the driver.
Therefore, each state, attempting to make the roads safer for all, continues to analyze annual statistics to determine suitable driver license requirements.
State-by-state driver's license renewal procedures
The chart following this article is generously provided by the Insurance Institute for Highway Safety, a U.S. nonprofit funded by auto-insurers and dedicated to researching and promoting auto safety.
As states change their rules regarding renewal, the chart will be updated. Use this chart to discover:
How often you need to renew
Whether proof of adequate vision will be required at the time of renewal
Whether you must renew in person or may do so online
Be aware that this chart, helpful as it is, is not meant to tell the whole story. For specific details, such as if a written or a road test is required, contact your local DMV office or visit them online.
Keep in mind that at the time of renewal the DMV may scrutinize an applicant's driving history for accidents and citations.
Apart from what the DMV may require of you, there may simply come a time when you should ask yourself whether you believe you should continue to, or even wish to, drive any more.
Giving Up The Keys – A Conversation About Aging
Should I continue to drive?
If you decide the answer is "Yes," and you're concerned about the best, safest vehicle, as more specifically what features to look for, check out iihs.org.
There you can find not only a wealth of information regarding matters relating to safe driving, including a list of the safest new crop of vehicles. You can also find reliable tips on what to look for in a used car, SUV, or pick-up truck.
If your answer is "No," then the next question is, "What options do I have?" Is there mass transit where you live? If not, could you become part of, or even help set up, a car pool or shuttle service?
After all, you can count on the fact that there are others around you also needing transportation, and there are those others who, for a fair price, should be agreeable to supplying it.
If you're planning on retiring or seeking senior housing, look for a town or facility that provides its own transportation services and/or includes access to bus, train, or light rail options.
Not being behind the wheel any longer does not have to mean the end of mobility, or of freedom. In fact, it may free you up to do other things, besides helping you, and others, to live that much longer to do them.
Driver's license renewal laws by state