Choosing a provider for your Medicare Supplement Plan can seem extremely complicated, especially considering all of the available plans. While I have UnitedHealthcare as my insurance provider under my company's PPO, I wanted to look into their options for Medicare supplement plans and see how they stacked up. In this review, I'll go over the plans available, their costs, and how they compare to competitors. By the end, you'll see why I think that UnitedHealthcare is one of the best options for Medicare supplement plan providers.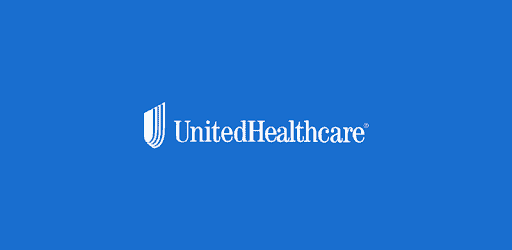 What Is A Medicare Supplement Plan?
First, let's take a step back and learn exactly what Medigap, otherwise known as Medicare Supplement Insurance, really is.
What Does Medigap Cover?
Essentially, Medigap covers the "gaps" in Medicare, as the latter doesn't pay for all health care costs like copayments, coinsurance and deductibles. The United States government outsources Medigap to private insurers like UnitedHealthcare, which can cover anyone already covered under Medicare Parts A and B.
What Does Medigap Not Cover?
However, it's important to keep in mind that Medigap doesn't cover all the gaps in health insurance costs. Here's what's not covered:
Long-term care: Medigap doesn't cover the costs of long term care, which can include hiring people to help older adults eat, dress, and other basic functions.
Vision or dental care: Instead, older adults will need to buy dental insurance separately. Some dental insurance plans also come with vision insurance as well.
Eyeglasses: Again, Medigap doesn't cover vision, which includes eyeglasses.
Hearing aids: If you need hearing aids and aren't covered by insurance, check out my list of the most affordable hearing aids.
Private nursing: Medigap doesn't cover private-duty nursing, meaning care from a Registered Nurse either in a private residence, hospital, or nursing home.
Prescription drugs: Rather, Medicare Part B covers the costs of prescription drugs administered by a physician or provider and Medicare Part D covers the cost of outpatient prescription drugs.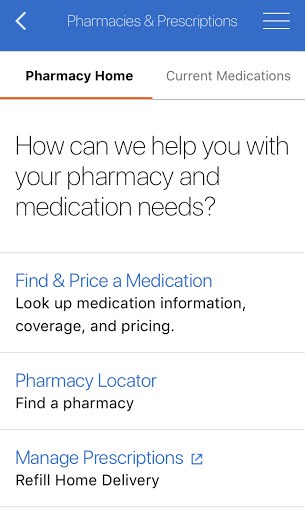 What Medigap Is Not
Still a little fuzzy on what Medigap is? In all my years of working with seniors, I still find the United States' public health insurance policies to be overwhelming (and constantly changing), but fortunately for you, I've done my research to help older adults get the care they need. Here's what Medigap is not:
Medicare (original): The federal government offers Medicare to older adults ages 65 and up in the United States. The original coverage consists of Parts A and B, which pertain to hospitalization and outpatient services like visits to the doctor, emergency medicine, and more, respectively.
Medicare Advantage Plans: Part C, Medicare's Advantage Plans actually combine Parts A and B into a single plan and include prescription drug coverage, which is left out of original Medicare.
Medicare Part D: Finally, Medicare offers Part D, which covers some or all of the costs of prescription medicines with several plans to choose from.
Medicare Supplement Plan Features
Health insurance is one of those areas where making generalizations is tough, as each plan can differ, but in general, Medigap exists to cover things that original Medicare doesn't. One advantage that I've noticed when booking specialist appointments for older adults with Medigap is that referrals weren't necessary. Rather, the adult could see any doctor they want, so long as they accepted Medicare. They were even covered while traveling in foreign countries, good news for the more active older adults I know. Finally, the adults were covered under Medigap for the rest of their lives.
UnitedHealthcare Medicare Supplement Plans
Now that I've gone over what Medigap is and how it's different from the rest of the Medicare programs, let's talk about your options from UnitedHealthcare.
Medigap Options: What's Included
There are eight different Medigap plans to choose from UnitedHealthcare, each with its own pros and cons.
| | Plan A | Plan B | Plan C | Plan F | Plan G | Plan K | Plan L | Plan N |
| --- | --- | --- | --- | --- | --- | --- | --- | --- |
| Part A Coinsurance, Extra Year of Hospital Days after Medicare benefits run out | 100% | 100% | 100% | 100% | 100% | 100% | 100% | 100% |
| Part A Hospise/ Respite Care copay/ coinsurance | 100% | 100% | 100% | 100% | 100% | 50% | 75% | 100% |
| Part A Deductible | 100% | 100% | 100% | 100% | 100% | 50% | 75% | 100% |
| Part B Copay or Coinsurance | 100% | 100% | 100% | 100% | 100% | 50% | 75% | 100% |
| Part B Annual Deductible | No | No | 100% | 100% | No | No | No | No |
| Part B Excess Charges | No | No | No | 100% | 100% | No | No | No |
| Skilled Nursing Facility Care Coinsurance | No | No | 100% | 100% | 100% | 50% | 75% | 100% |
| Foreign Travel Emergency | No | No | 80% | 80% | 80% | No | No | 80% |
| Blood (First 3 Pints Per Year) | 100% | 100% | 100% | 100% | 100% | 50% | 75% | 100% |
| Yearly Out-Of-Pocket Limit | No | No | No | No | No | $5,560 | $2,780 | No |
FYI: Older adults living in Wisconsin, Minnesota and Massachusetts have different Medigap plans to choose from than the above chart.
You might not be familiar with all of Medigap's benefits. Here's some more information I've learned over the years:
Medicare Part A: Original Medicare covers 100% of hospital costs for up to 60 days per benefit period Starting on day 61 through day 90, there is a $352/per day copay that may be covered by a Medigap policy. Once 150 days are used, the older adult will get up to 365 more days in the hospital covered.
Part A hospital deductible: As of 2020, Medicare's hospital deductible is $1,408 for each benefit period, which begins the day when the older adult is admitted to a hospital and ends after 60 days in an inpatient facility. Note that there's no limit on the number of benefit periods, but each time you enter the hospital again, you'll have to pay that same deductible before insurance kicks in.
Medicare Part B: After the older adult pays their entire deductible, Medicare pays about 80% of medical services costs. Medigap adds to that, paying 20% for services performed by their approved doctors or 50% for mental health services.
Part B deductible: Before Medicare kicks in, the insured are responsible for paying their deductibles; however, under some Medigap plans, they can get some or all of their deductible covered.
Part B excess charges: Not all doctors will adhere to the approved dollar amounts from Medicare. Some may charge up to 15% more than the approved amounts, but with plans F and G, Medicap can cover these costs completely.
Skilled nursing home: Medicare original covers the costs of a skilled nursing home for the first 20 days of each benefit period, but after that is when certain Medigap plans kick in, covering either all or some costs with a coinsurance payment.
Hospice: Medigap covers 5% of the coinsurance for palliative drugs, different opioids prescribed to manage pain particularly for end of life care, as well as respite care during the primary caregivers' breaks are covered.
Foreign travel emergencies: Some Medigap plans cover emergency care even outside of the United States, so Plans D, F, G and N are better choices for older adults who like to travel. After the initial $250 is met, Medigap will pay for 80% of emergency care costs, so long as they occur on the first 60 days of the trip. However, these payments are capped at $50,000 per older adult.
A Suggestion: If you're an older adult who likes to travel internationally, choose Plans D, F, G or N from UnitedHealthcare to get coverage for emergency care outside of the United States.
Blood: There are a number of reasons why an older adult would need a blood transfusion, including injury, bleeding disorder, diseases and surgery. Some plans cover the entire costs of the first three pints of blood needed, while some cover a portion.
Preventative care: If any older adult needs any preventative services, Medigap will pay the coinsurance. Preventative care can include healthy diets, exercise, lipid management, vaccines and more.
UnitedHealthcare renews the insured's Medigap policies every year; they can't change what's covered or even cancel it, even if the insured doesn't pay the premium. However, they can increase the premium, but if that's the case, you'll be notified beforehand.
Which Medigap Plan Is Right For You?
Plans A and B: These plans are a good option for someone that can afford more out-of-pocket expenses, but wants a lower monthly premium. Still, expect to pay more for Medicare Part B excess charges, emergency care when traveling internationally, or coinsurance for skilled nursing facilities.
Plans C, F and G: If you want more benefits and are okay with paying a higher premium, go with Plans C, F or G. They have the most supplemental coverage for out-of-pocket expenses that Medicare approved but didn't cover. While you'll pay more per month, you'll pay less out-of-pocket.
FYI: Older adults can only sign up for Plans C or F if they were Medicare-eligible prior to 2020.
Plans K and L: For someone that wants lower monthly premiums, Plans K and L are good options. Instead of paying the full coinsurance cost, however, the insurance only covers a percentage. But once that out-of-pocket limit is reached, all covered services will be completely paid for for the rest of the year.
Plan N: Finally, Plan N includes the coinsurance for Medicare Part B, but the older adult will still have to pay the copayments for visits to the emergency room or covered visits to the doctor. The monthly premium is middle of the road compared to the other plans.
Costs
Now, I know what you're thinking: how much do these plans cost? The answer isn't that simple. The costs of the plans differ not only from state to state, but also from city to city and even person to person. In large cities like New York or Los Angeles, for example, the costs are higher, while the costs are lower in small towns and cities. Here's a sample of approximate plan costs in different cities, given the insured is a non-smoker over age 65:
| | Plan A | Plan B | Plan C | Plan F |
| --- | --- | --- | --- | --- |
| Warrensburg, MO | $111 | $159.50 | $193.75 | $196.25 |
| New York, NY | $171.25 | $246 | $306.75 | $308.25 |
| Seattle, WA | $134.50 | $196.50 | $231.50 | $232.25 |
| Mobile, AL | $78.24 | $125.28 | $145.60 | $146.56 |
| Tempe, AZ | $93.12 | $137.12 | $155.52 | $156.80 |
Plans F and C are only available in some areas, good choices for someone that wants to pay a lower monthly cost with a higher deductible. To learn more, get a free decision guide from UnitedHealthcare either emailed to you or sent to your home.
Apply For A UnitedHealthcare Medigap Plan
As a social worker, I've worked with older adults signing up for a Medigap plan from UnitedHealthcare. It's important to know that before someone can apply for Medigap, they need to be already enrolled in Medicare Parts A and B. If you sign up during the Medigap Open Enrollment Period, you are accepted automatically. This period begins when the adult was 65 and older and enrolled in Medicare Part D and lasts for six months.
To view the available plans, I had to go on UnitedHealthcare's website and enter the older adults' personal information including their zip code, birthday, and the dates their Medicare Parts A and B went into effect. The website then showed me our options, but I chose to
call an insurance agent to buy a plan. Insurance is one of the few areas where I actually appreciate brokers. They asked us the right questions to see which plan was right for each older adult, based on their needs and lifestyle. Insurance policies and plans are so complicated that having extra assistance is always a good thing. If you're like me and want that personalized recommendation, call UnitedHealthcare's phone line, available weekdays from seven AM until 11 PM or Saturdays from nine AM until five PM, Eastern Standard Time.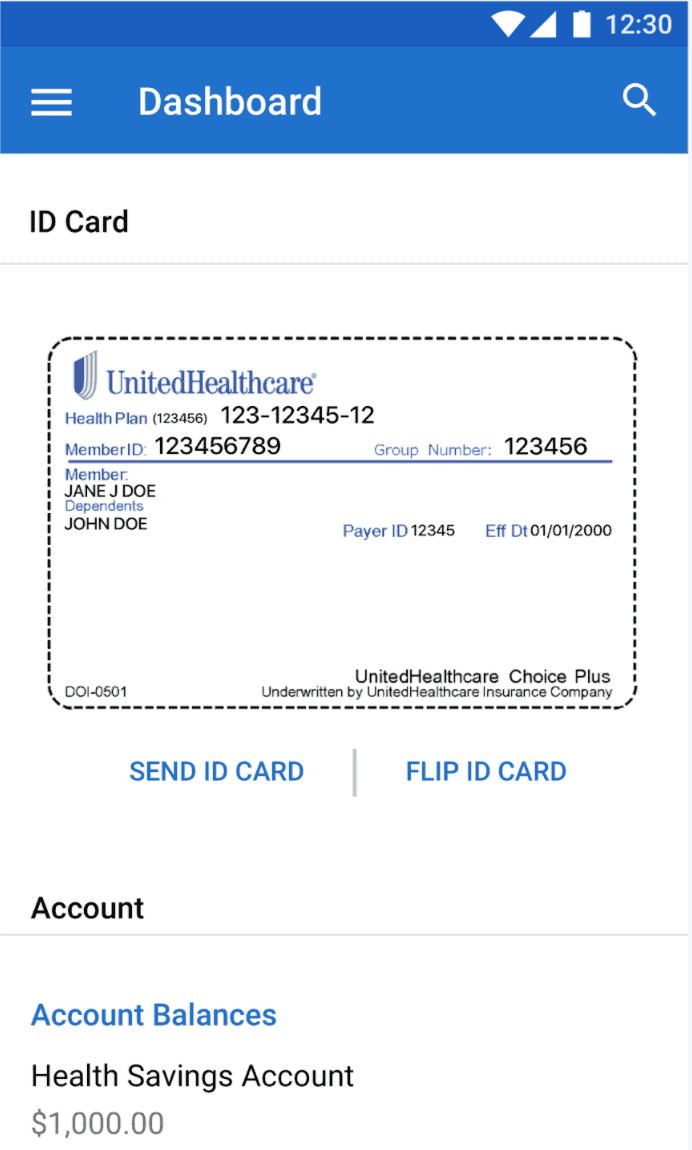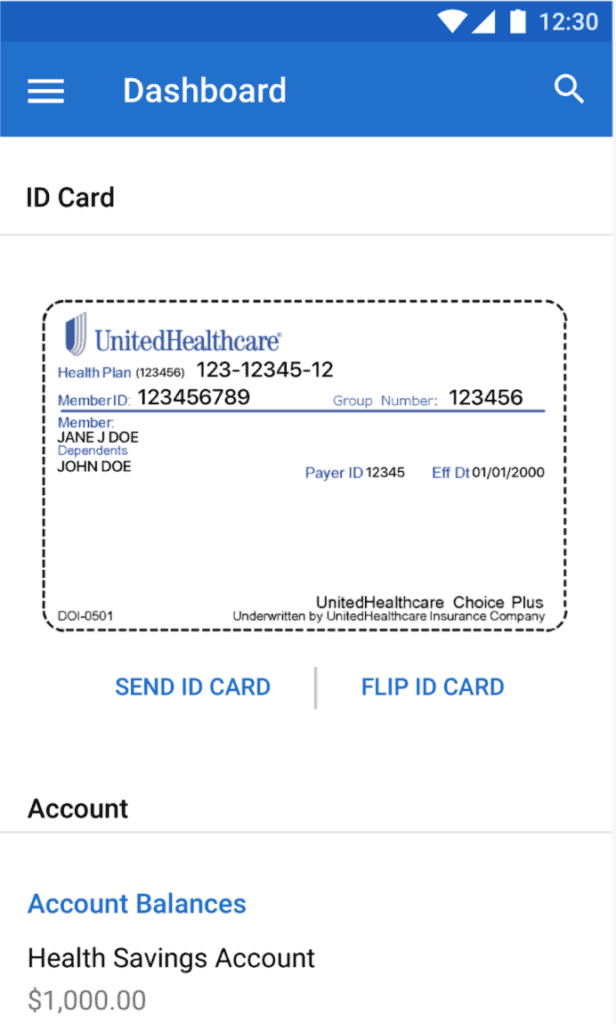 The UnitedHealthcare App
Smartphone-savvy seniors will enjoy using the UnitedHealthcare apps, available for iOS and Android devices, to access their health information on the go. I found it convenient to use the app to find medical, mental health or urgent care, especially when I was out and about. I could also get a full cost summary of my payments, including copay, deductibles, coinsurance, and what wasn't covered by UnitedHealthcare. Plus, when I left my insurance identification card at home before heading to a routine checkup, I simply pulled out my phone and let the medical receptionist view the dashboard on my UnitedHealthcare app, which displayed my ID clearly.
I tested out this app on my iPhone, and I found it really helpful and easy to use. It's no surprise that the iOS version has a 4.8 rating, while the Android version has a very respectable 4.5 rating. No matter what type of smartphone you have, I highly recommend downloading the free UntiedHealthcare app.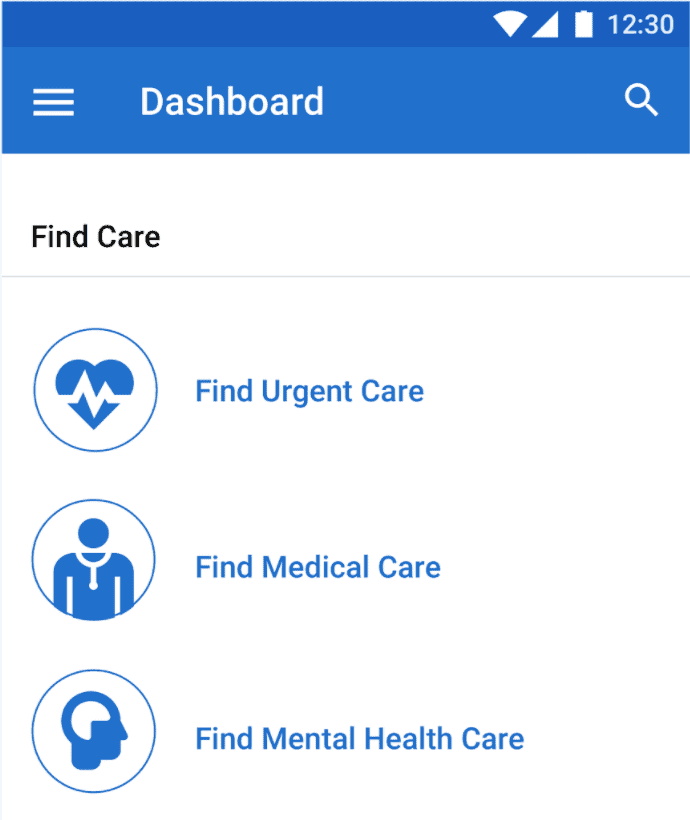 UnitedHealthcare Company Background
UnitedHealthcare is the largest health insurance provider in the United States as well as one of the largest health insurance providers in the world, having been in business since 1974. They have a network of over 1.2 million doctors and healthcare workers along with 6,500 hospitals and care facilities all over the United States. Around the world, UnitedHealthcare covers over 45 million people, which is pretty remarkable. Lastly, as part of the UnitedHealth Group Incorporated, they're ranked seventh in the nation in the Fortune500 list. When it comes to health insurance, I look for companies with solid reputations and a large network, so UnitedHealthcare definitely fits the bill.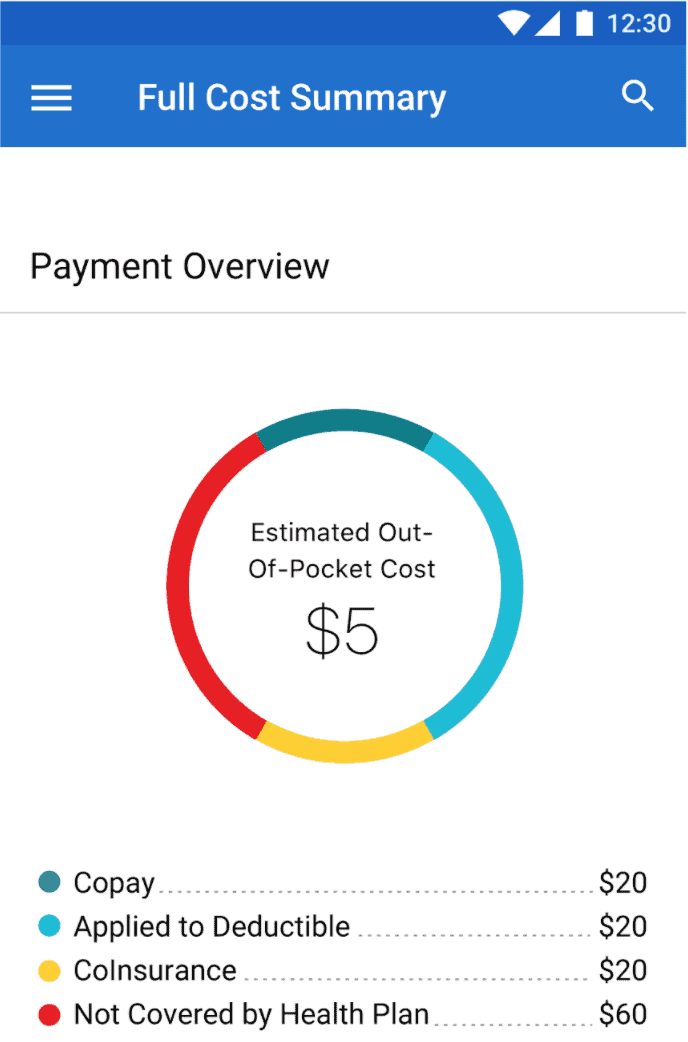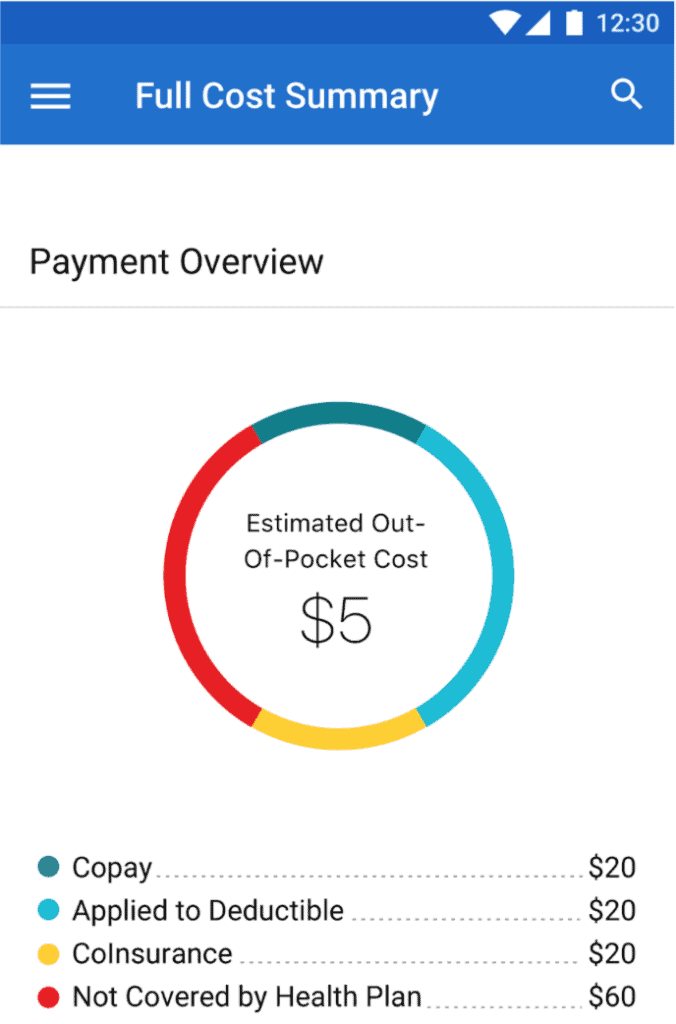 UnitedHealthcare Medigap Alternatives
Don't see a plan that you like? I've reviewed other top Medigap insurance providers in addition to UnitedHealthcare. These are some of my favorites:
Cigna: Serving over 30 countries around the world, Cigna offers Medigap plans A, F, G and N. For an older adult who also has other members of their household whom they'd like to cover, Cigna is a good option, offering savings for each additional dependent.
Aetna: Aetna covers plans A, B, F, G and N, as well as F as a High Deductible plan only. For someone that wants premium coverage, Plan F is the best option, covering copays for doctors' offices or nursing visits. However, it'll be phased out this year, so if you're interested, contact Aetna as soon as possible.
Mutual of Omaha: Founded in 1909, Mutual of Omaha offers a wide variety of different insurances, from health to banking and finance. As far as its Medigap coverage, they offer plans A, F, High Deductible G and N. Looking at their High Deductible G option in particular, it kicks in after the older adult reaches their $2,000 out of pocket limit. I like to think of it as a strong safety net for those willing to pay that premium.
State Farm: Originally covering automobile insurance only, State Farm now serves over 80 million people, insuring cars, homes, and health. Their Medigap plans include A, C, D, F, G and N. Note that Plan C covers partial Plan B deductibles, making it a good choice for someone that wants decent coverage without Plan F's high premiums.
Summary
All in all, I would recommend UnitedHealthcare as a provider for Medigap. With nearly fifty years in business, they are certainly trustworthy as a health insurance provider in general, and with eight different Medigap plans to choose from, there's an option for older adults with a wide variety of lifestyles. Plus, I liked how easy it was to pick out a plan based on the older person as well as their location.
Frequently Asked Questions