Everybody wants to find love. It's only natural, especially for those recently widowed or divorced and searching for a new partner. Even if you are looking to get married for the first time, it doesn't have to be difficult to find a kindred spirit with whom to share your golden years.
With that said, dating can be overwhelming regardless of age. Online dating is a helpful tool that can make it easy to find that special someone. You may be reluctant to try an online dating site for fear that you won't be able to find anyone your own age. Fortunately, this is no longer the case. Many people over 50 are using the Internet to meet people with similar interests and values.
eHarmony.com is one of the leading sites for online dating, especially among older adults. This guide will instruct you on how to sign up for eHarmony, explore the basic functionalities, and help you decide if a subscription is right for you.
What is eHarmony?
Clinical psychologist, Neil Clark Warren, founded eHarmony in 2000, making it one of the oldest online dating websites and the first to employ an algorithm to match members. The service currently has over 750,000 paid subscribers and 10 million active users.
eHarmony is especially dedicated to helping older adults find partners. While the site is open to anyone over the age of 18, you may specify that matches fall within a specific age range. This is good news because older adults are one of the fastest-growing demographics in online dating. 35 percent of those over 50 say that online dating is how they most often find a date.
As opposed to other services like Tinder or Bumble, eHarmony is the go-to site for those looking for serious, long-term commitments. In fact, eHarmony is the best dating website in terms of marriage rate and future marital satisfaction.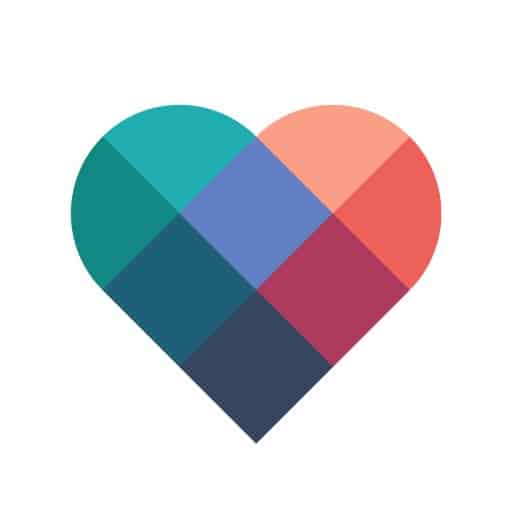 How To Sign Up for eHarmony
In order to sign up for eHarmony, you'll want to navigate to their website or download the mobile app. Select your gender and the gender of your preferred partner, and click on the "join now" button. You will need to enter an email address and select a password to join the website.
Safety Tip: Make sure your password is unique with numbers, symbols, and some capitalized letters in order to protect your information.
eHarmony requires users to complete a compatibility quiz developed by psychologists and in-house dating experts. The 80 question quiz gathers information about you on the basis of 32 personality dimensions. The examination takes roughly 20 minutes to complete and includes questions about your personality, values, hobbies, interests, and what you want in a relationship. All of this helps match your profile with compatible candidates. While it sounds daunting, the quiz is an engaging way to inventory your personality. Don't overthink it and have fun!
Once the compatibility quiz is completed, you will be prompted to enter information such as location and profession to help the system find matches in your area.
Tip: Don't worry about getting compatibility quiz questions "right" and instead be as candid as possible so the algorithm can pair you with suitable potential partners.
eHarmony Pricing
eHarmony plans are available at several levels. There is a free plan and three premium plans. Predictably, the free level offers fewer features than the paid memberships. Communication through the system is severely limited to free members; you can browse profiles, but you cannot communicate with others apart from sending them "smiles" or "icebreakers," which amounts to an online notification. Additionally, you may browse profiles, but you can not view photos.
The premium membership tiers have expanded functionality, including the ability to:
Read and reply to unlimited messages.
See photos of matches.
Filter matches by interest and location.
View expansive personality profiles, including full compatibility quiz results.
See who viewed your profile.
Receive regular profile reviews by eHarmony dating experts.
Update matches regularly.
Users can make a one-time payment for the full length of the subscription or pay on a monthly basis. There may be a welcome offer when you sign up, discounting the first few months of the subscription.
eHarmony Subscription Pricing
| Plan | Subscription Length | Pricing |
| --- | --- | --- |
| Premium Light | 6 months | $54.90 per month |
| Premium Plus | 12 months | $39.90 per month |
| Premium Extra | 24 months | $29.90 per month |
Tip: There are often coupons available for eHarmony on Groupon. Additionally, friends or family may also purchase subscriptions as a gift.
There is a three day free trial period to determine if the service is for you. Once this grace period expires, users may not receive a refund for the service. While users may cancel the subscription at any time if they prefer to, they will not receive a refund for the duration of the subscription. Additionally, service automatically renews at the end of a subscription. eHarmony sends emails to remind users when their subscription is about to end but make sure to keep track of your subscription.
How to Find Matches
eHarmony is unique among dating sites because it does not require you to search profiles in order to find matches. There is no "swipe" functionality on eHarmony that requires users to select matches based on appearance or common interests. Instead, the compatibility test mathematically calculates your compatibility with others and shows you matches likely to interest you.
The personality profile is the core component of eHarmony. Profiles are divided into three sections: a personally curated "about" page, photos, and a personality profile based on compatibility quiz results. The about section allows you to enter information about yourself, including a personal quote, hobbies, interests, and art you may enjoy. This section also includes a section of prompts (such as what your perfect day might be) to help you describe yourself further. The more questions you answer, the more likely you will find a match with similar interests.
When you match with someone, you can view your "compatibility score" with them based on the data aggregated from your personality profiles. This score reflects the compatibility quiz results and takes into account each of your personality traits and communication styles. This reduces the amount of effort on your part. Your best matches appear on the homepage when you sign into the service. This streamlines the overall dating process so you don't have to spend hours sifting through profiles. Once you see someone you like, you can message them directly from their profile.
Features
Since its inception, online dating has evolved to create more meaningful personal interactions. eHarmony, in particular, has many features that help people connect once they've matched.
The premium tiers of eHarmony have more advanced features designed to help people connect authentically. Here are some that I found the most useful:
Messages: Messaging is the primary communication tool on eHarmony. In order to communicate with any match, you must first send them a message. The website features a dedicated inbox and even offers "guided communication" or pre-written questions to help you start the conversation.
Video date: Premium members can go on "virtual" video dates on mobile devices or desktop computers. This allows users to meet and speak to one another without leaving the comfort of their homes. This is a great feature for those who want to connect with a match initially without revealing phone numbers before committing to an in-person date.
Icebreakers: The free icebreaker feature allows you to start a conversation with a match without writing a message to start the conversation. Each user will be presented with five pairs of images and a prompt to select their preferred image to help "break the ice" and start a conversation.
Dating Advice: eHarmony provides users with interactive advice, articles, and blog posts to help you create a profile, choose photos, and message people. There is even advice catered specifically to older adults so you can find content relevant to your circumstances.
eHarmony Safety
While online dating can be an effective way of meeting a new companion, there are also risks involved. In the past, scam artists have attempted to use online dating platforms to trick people into sending money or personal information. eHarmony has increased security measures to ensure the safety of singles while using their service.
Specifically, eHarmony monitors account activity and screens members against sex offender registries. Most reputable dating sites require members to create a profile with at least one photo to verify that they are legitimate users. eHarmony takes the extra step of requiring three photos that pass stringent security guidelines.
Because of these safety measures, you can use eHarmony with confidence, but you should also apply common sense to online dating. Make sure to employ the following safety precautions when interacting with strangers online:
Do not comply with requests to wire money overseas, a common scam tactic.
Be careful of suspicious links.
Do not give out your address or personal information online.
Use a search engine to research somebody before you meet them in-person.
Tell a close friend or family member about your date and where it is located.
Always go to a public place for your first few dates.
Never invite to your home someone you do not know well.
Use your best judgment, as you would if you met somebody at a coffee shop or the park. Trust your instincts and cut off communication if you feel unsafe or suspicious of malicious activity. If you're nervous about dating in general, check out our tips for dating over 50.
Recap
Online dating is more popular than ever among older adults. It's never been easier to find a fantastic partner. If you're interested in online dating, eHarmony is a good option for those looking for long-term commitments.
The subscription is on the pricier side, especially when compared to free services, but for the higher cost of admission, eHarmony can help weed out partners who are not looking for serious relationships. If the eHarmony price tag is out of your budget, but you still want to try your hand at online dating, check out our guide to free online dating sites.
eHarmony may not be for everyone. There are many dating sites for those with specific interests or religious beliefs. There are a lot of options out there to help you find your perfect partner. Don't be afraid to get out there, and good luck in love!
eHarmony Dating for Seniors Frequently Asked Questions